Martin Nicholson's Cemetery Project
St Michael and Archangels, Framlingham, Suffolk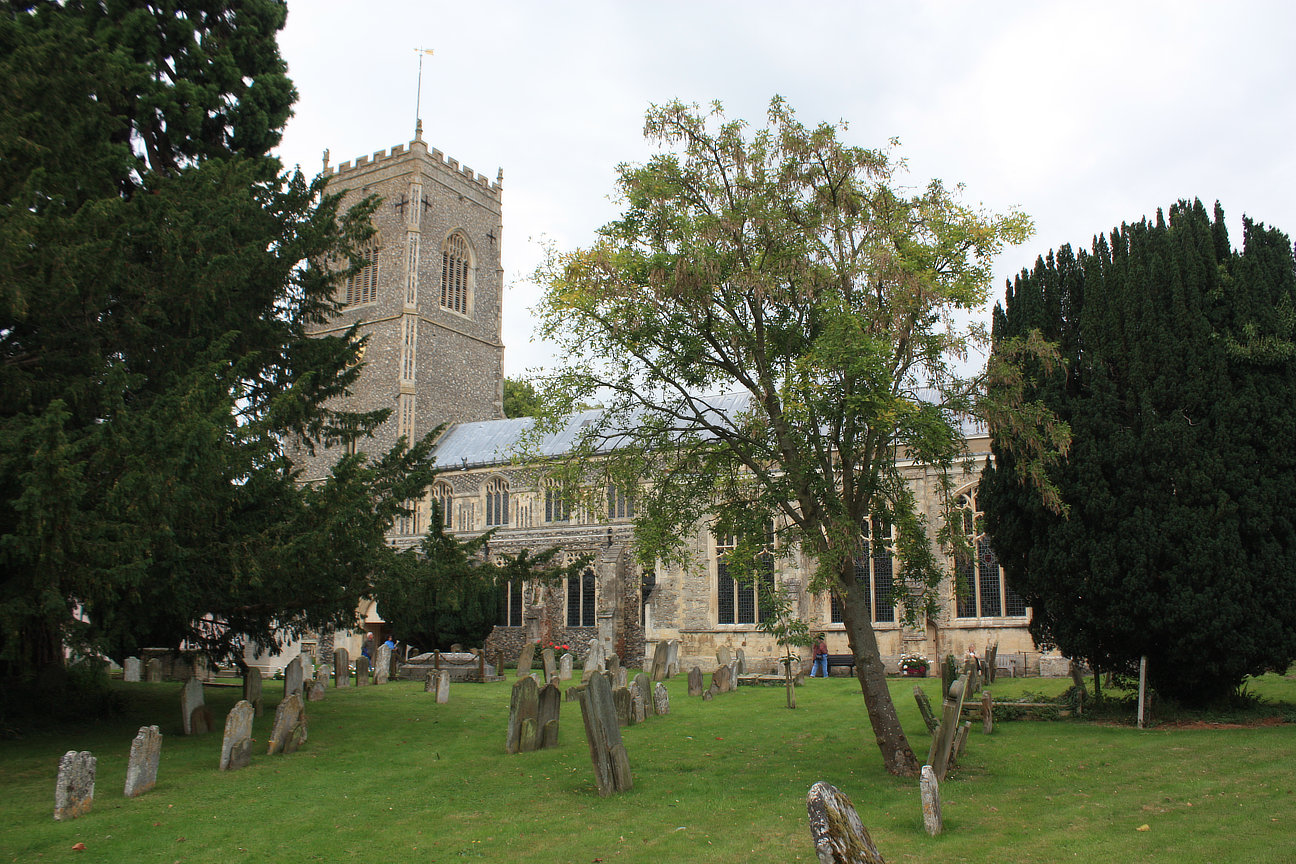 The Church of Saint Michael, Framlingham, has been built, rebuilt and added to down the ages. A surviving feature, the capitals of the chancel arch, date from the twelfth century but the majority of the church was built in the Perpendicular style between 1350 and 1555.
---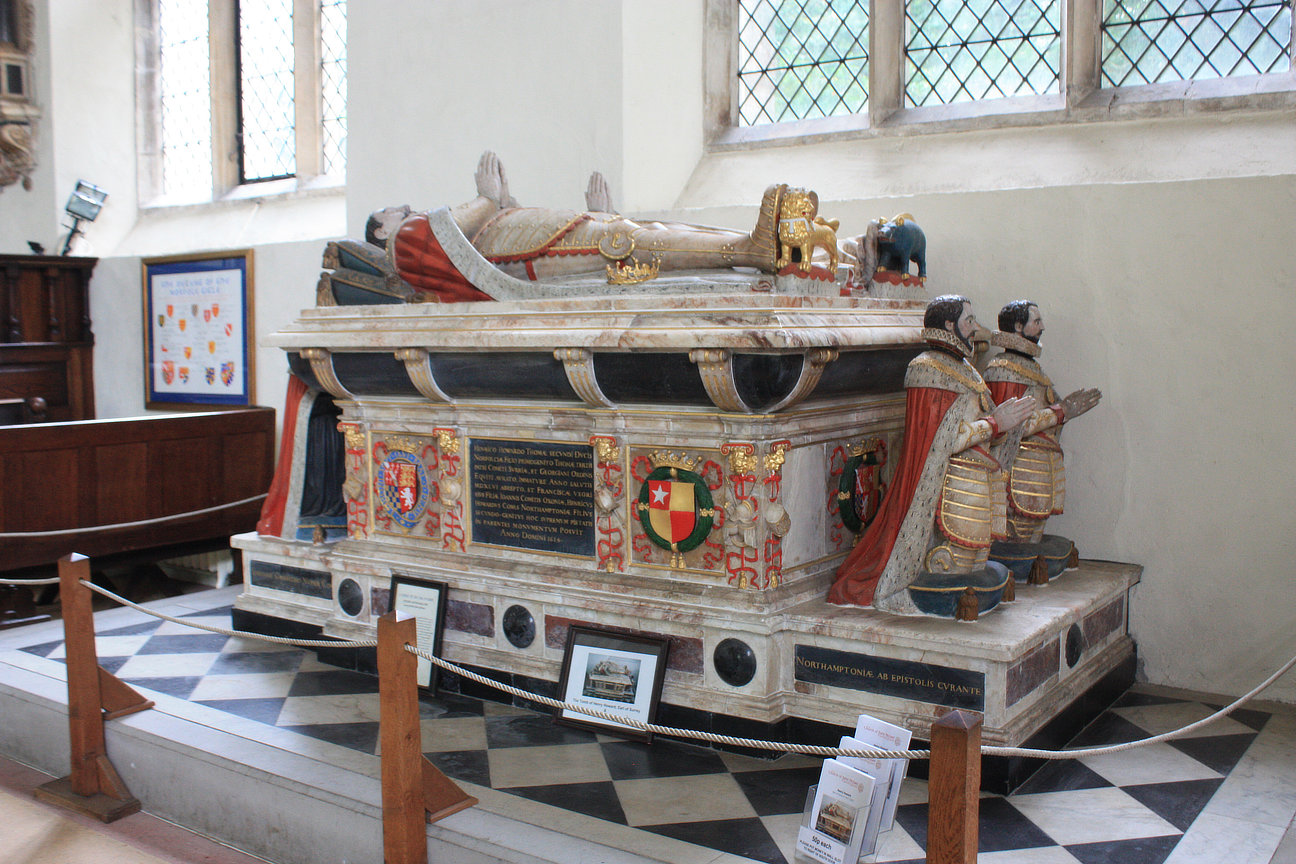 Henry Howard, Earl of Surrey and Frances, Countess of Surrey. His two sons kneel at the foot end. At the head end are Howard's three daughters.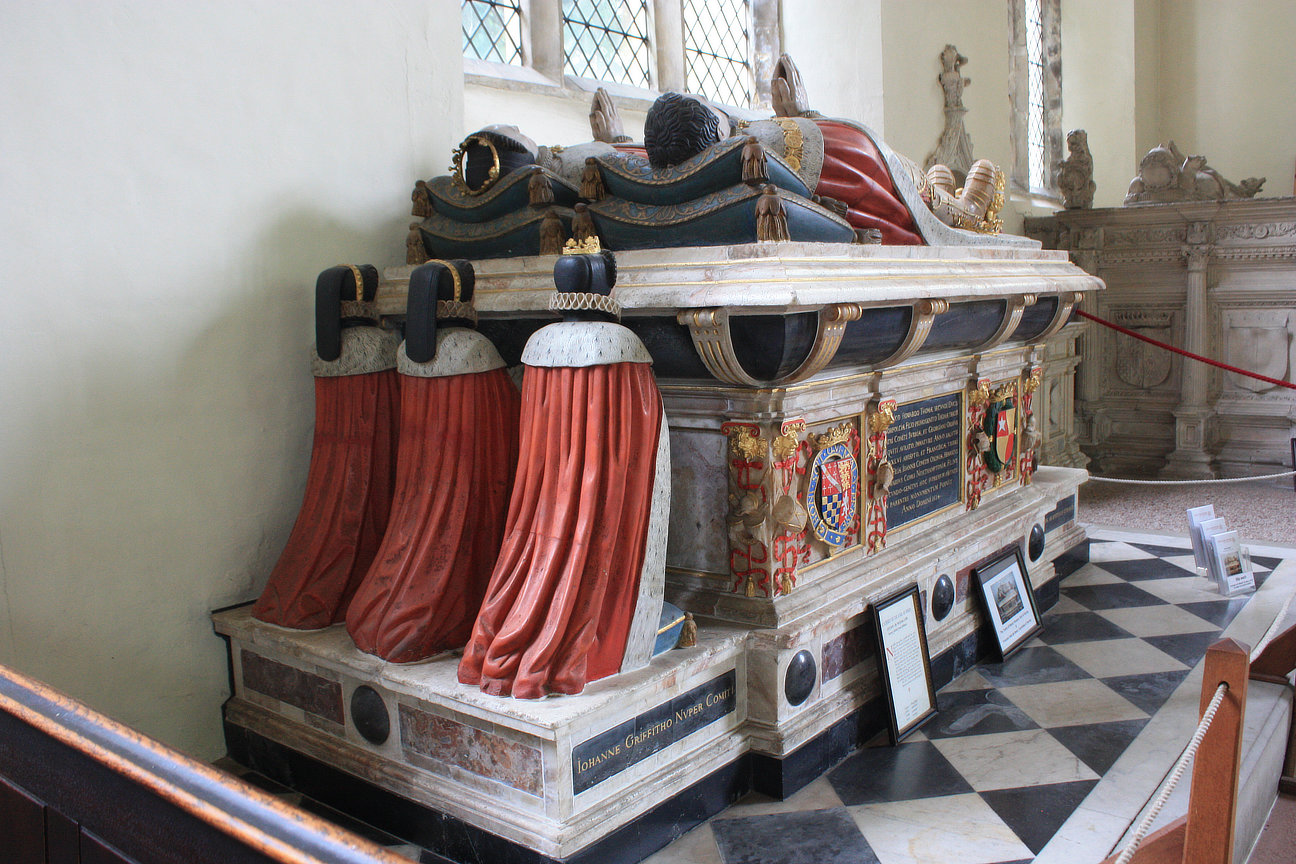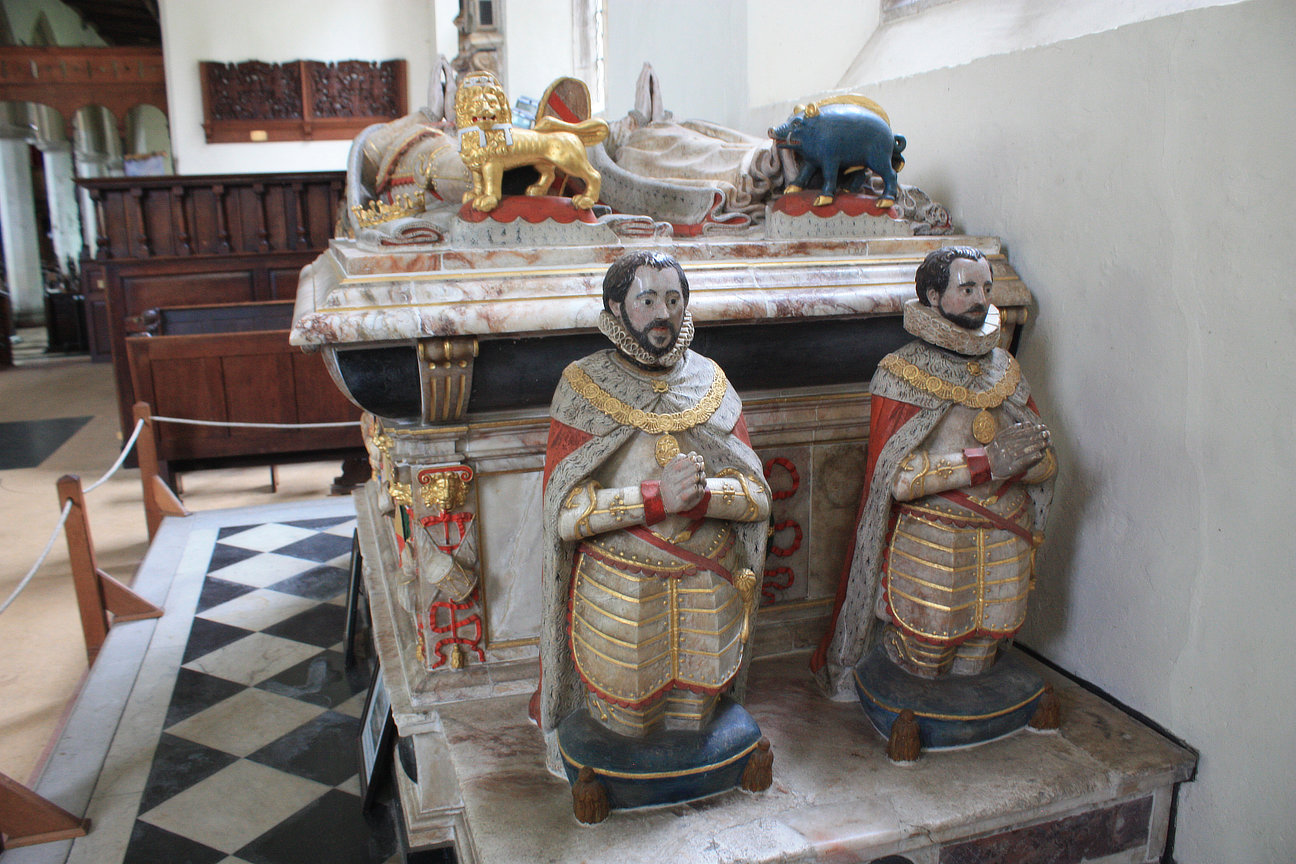 ---
The two wives of the 4th Duke of Norfolk - Mary died 1557 and Margaret died 1563.
---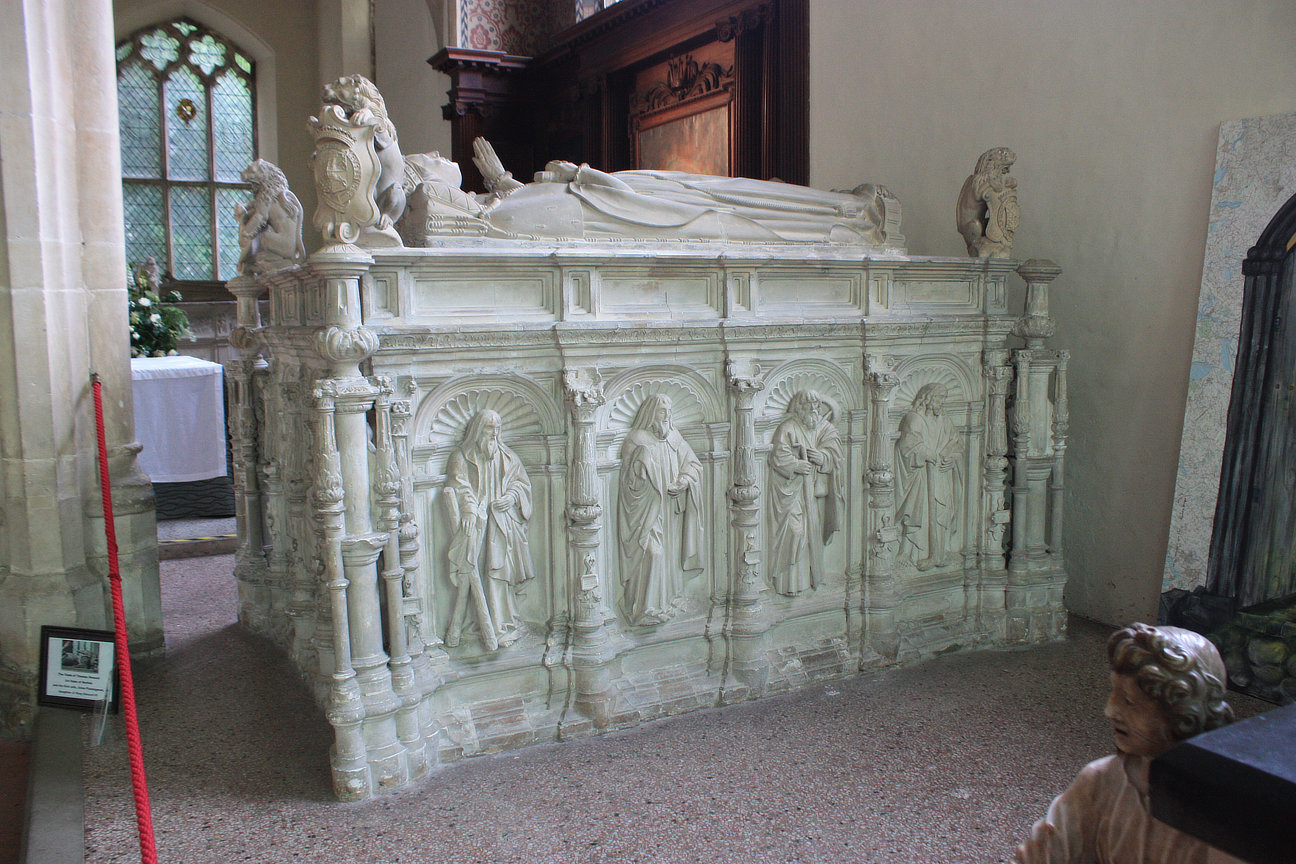 The tomb of Thomas Howard, 3rd Duke of Norfolk, stands immediately to the south of the high altar. His wife, Anne Plantagenet, the daughter of King Edward 4th, lies beside him.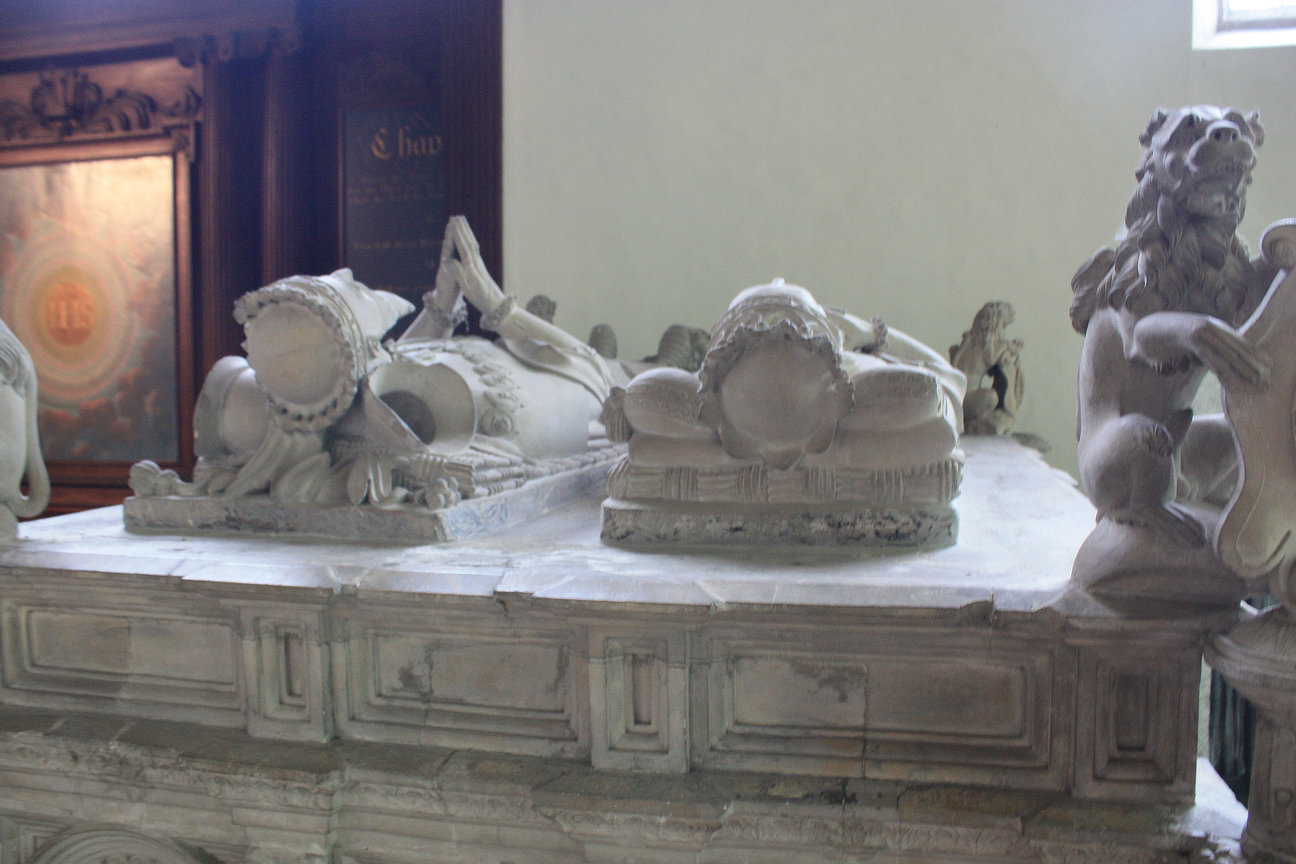 ---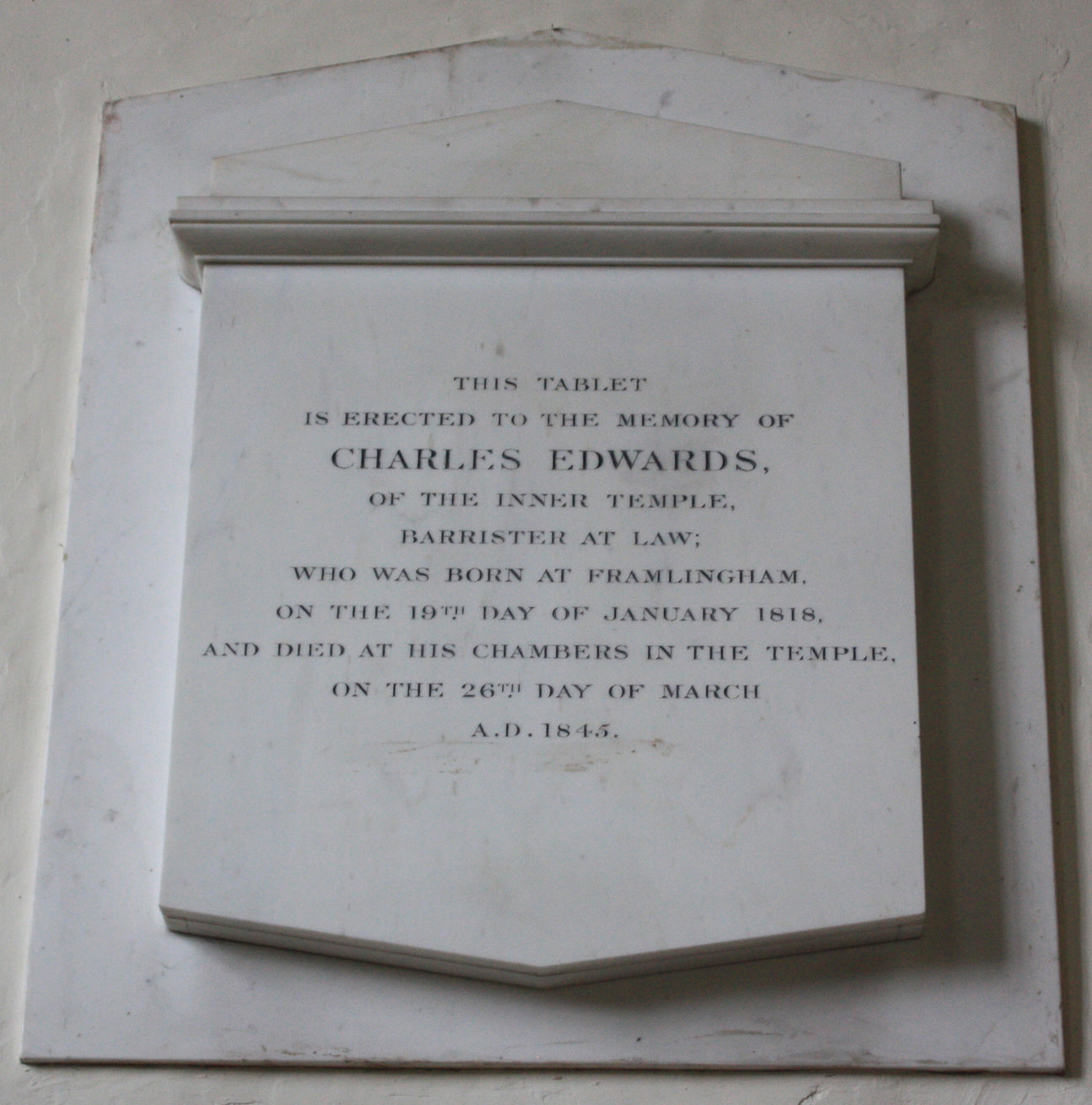 Charles Edwards was a Barrister who "died at his chambers" in 1845.
---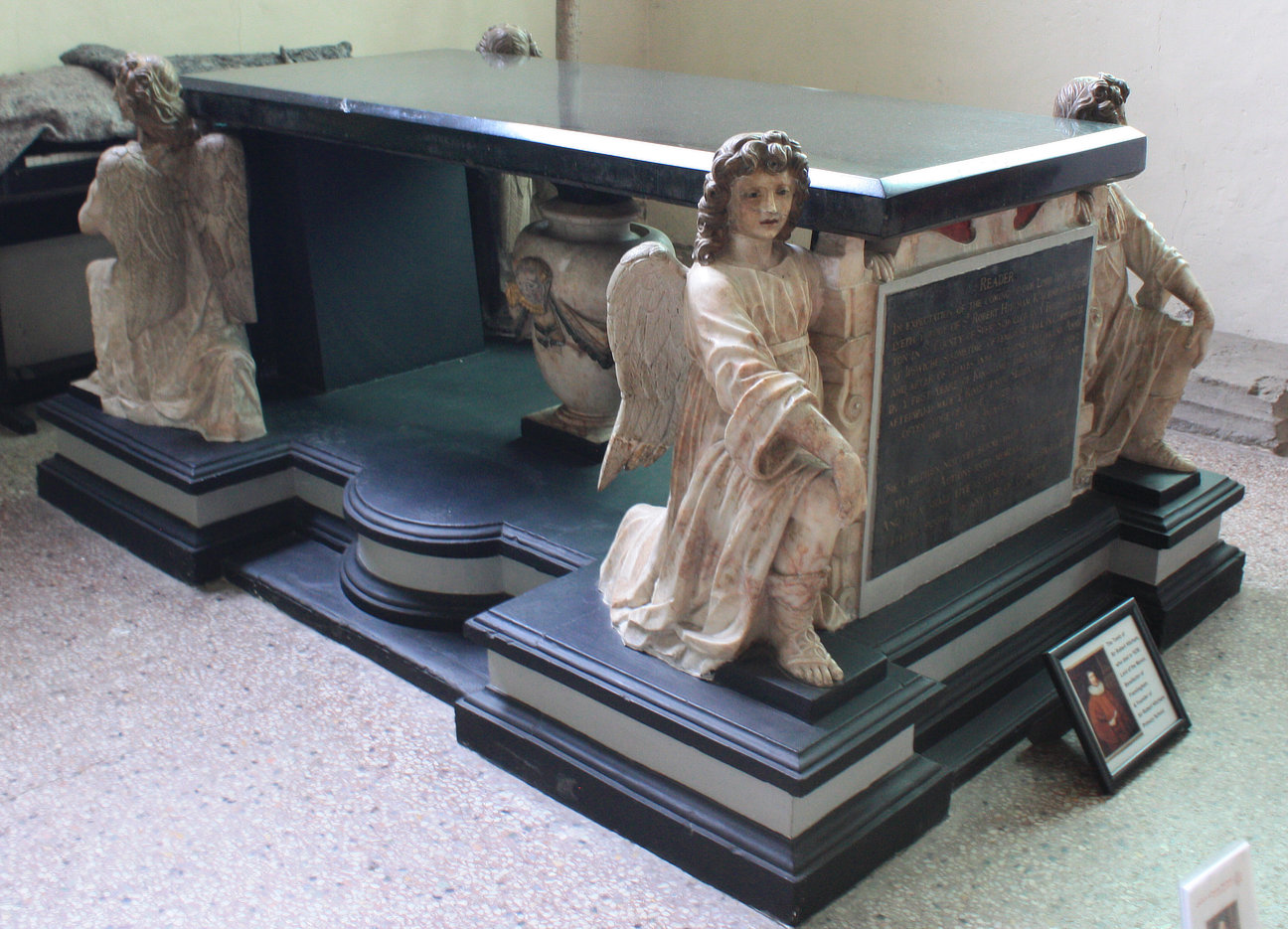 In the east corner is the tomb of Robert Hitcham, one of Framlingham's favourite sons and benefactors. He is remembered for his many contributions to the poor of the community. This is echoed in the inscription on the tomb, which is guarded by four beautifully carved angels.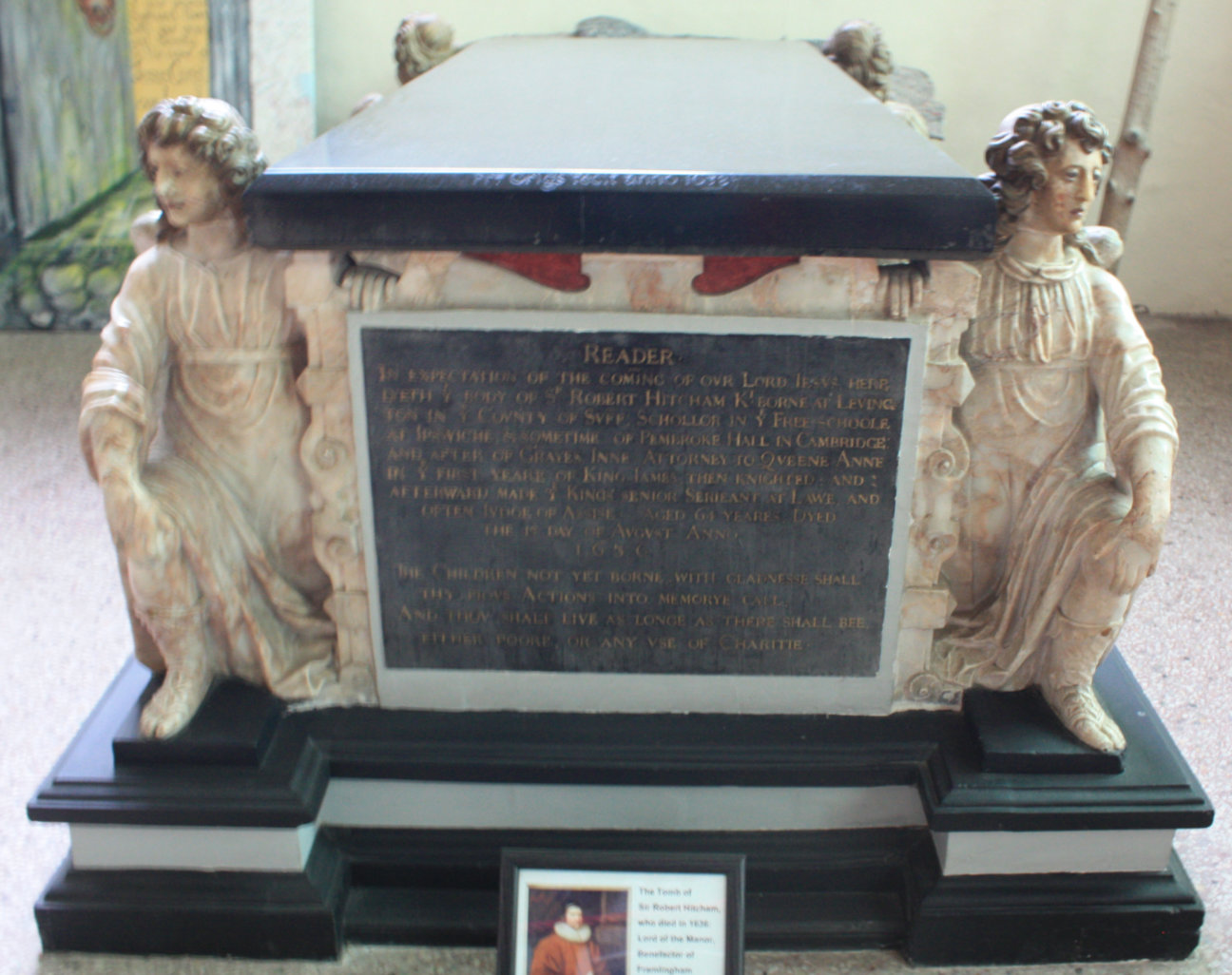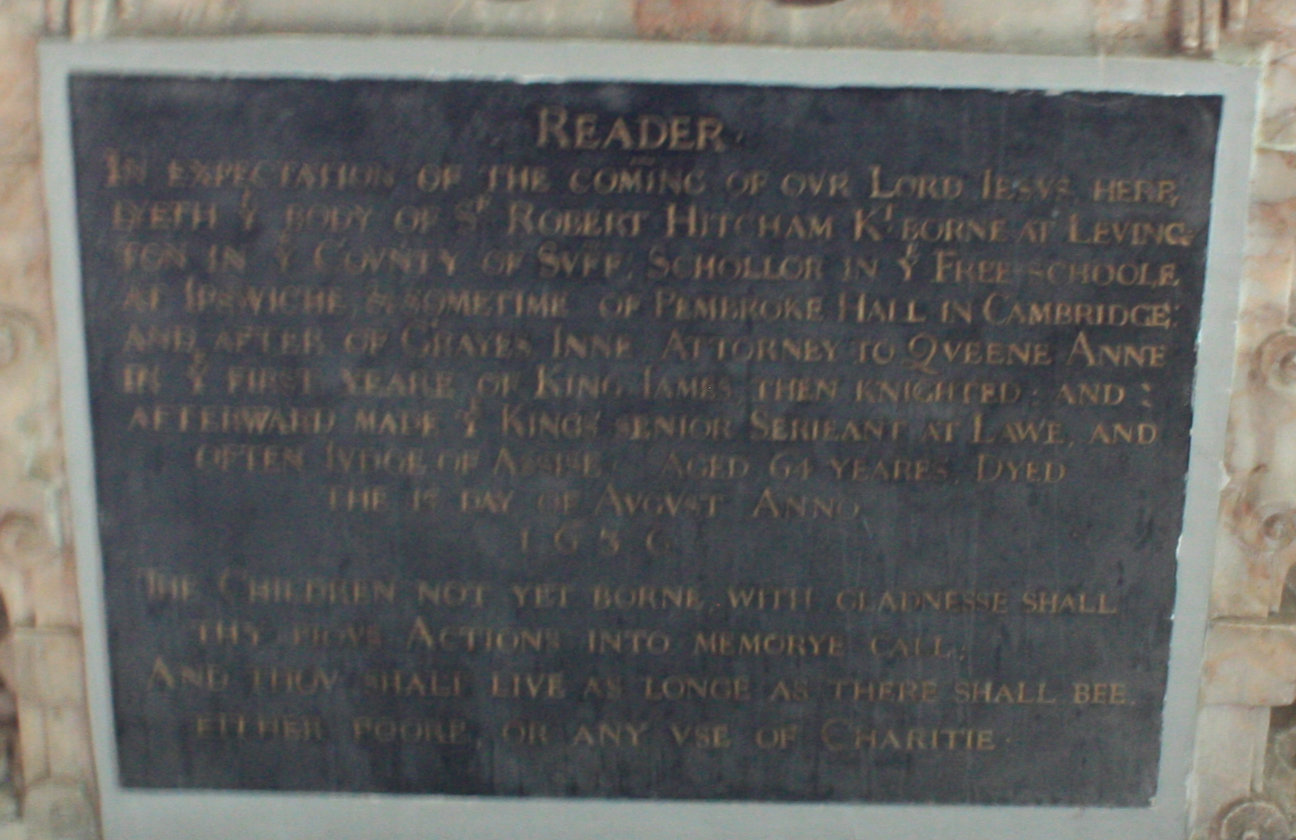 ---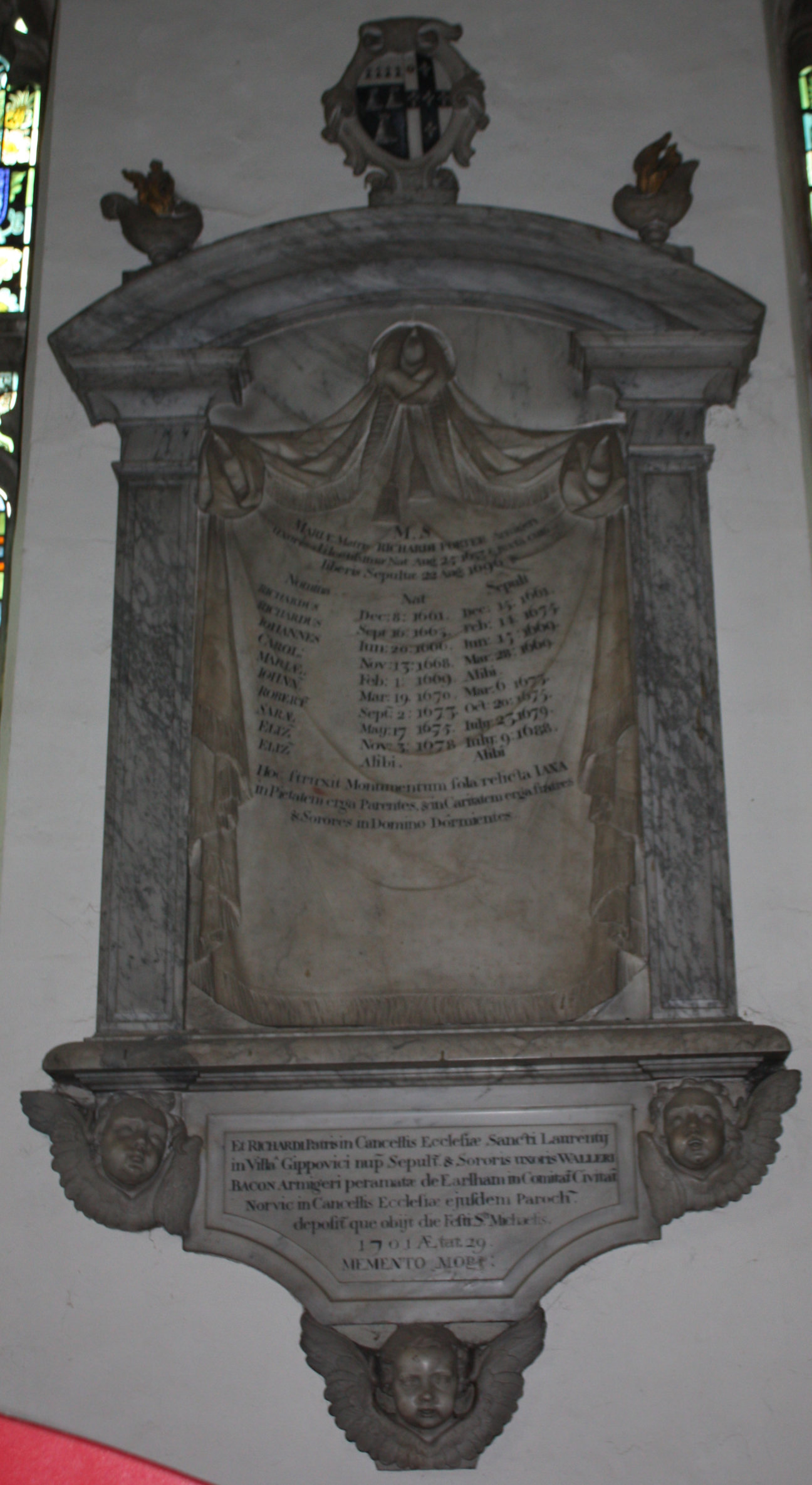 This memorial, with its Latin text, shows stone carved to represent the folds of cloth.
---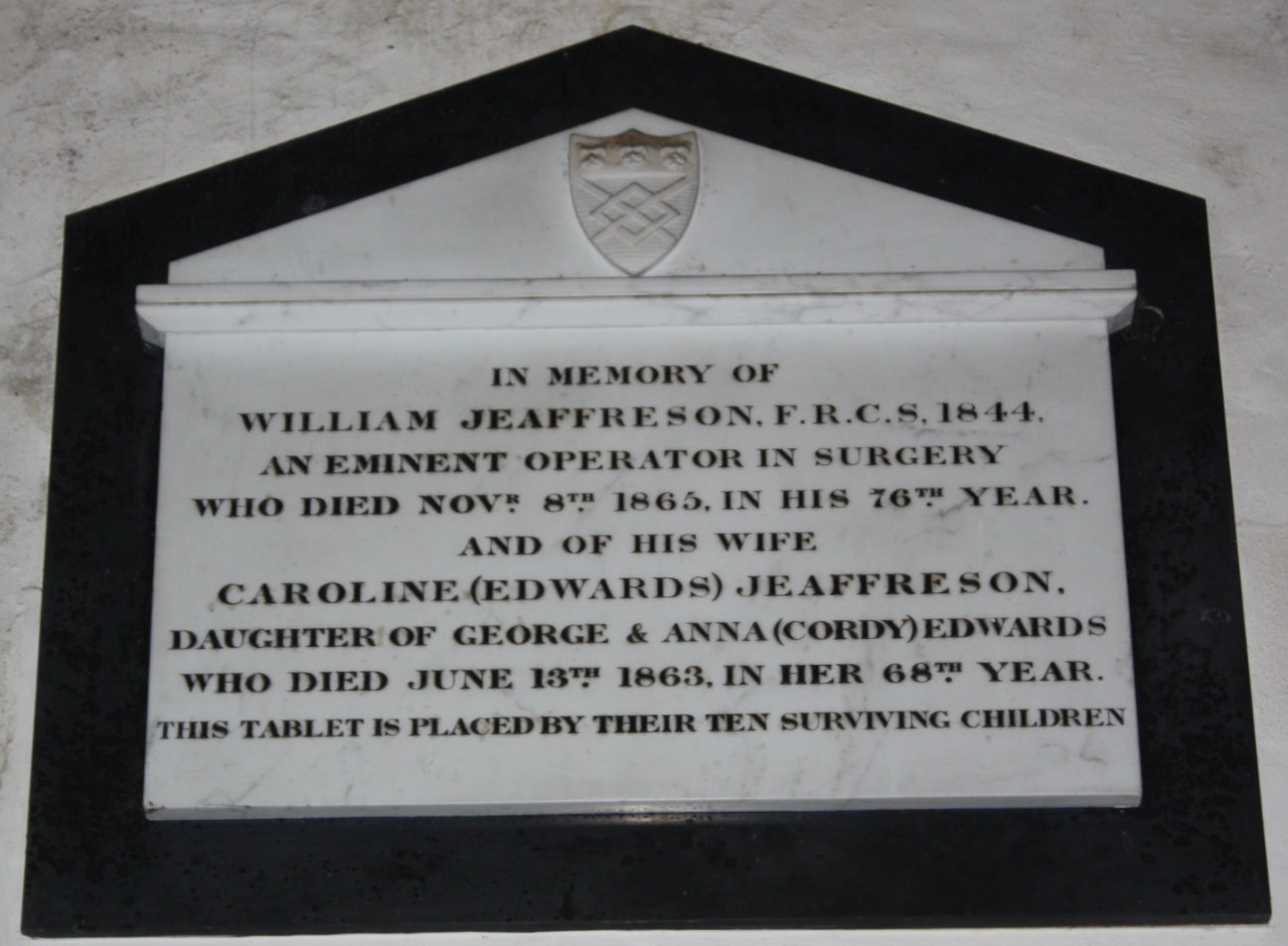 "This tablet is placed by their ten surviving children".
---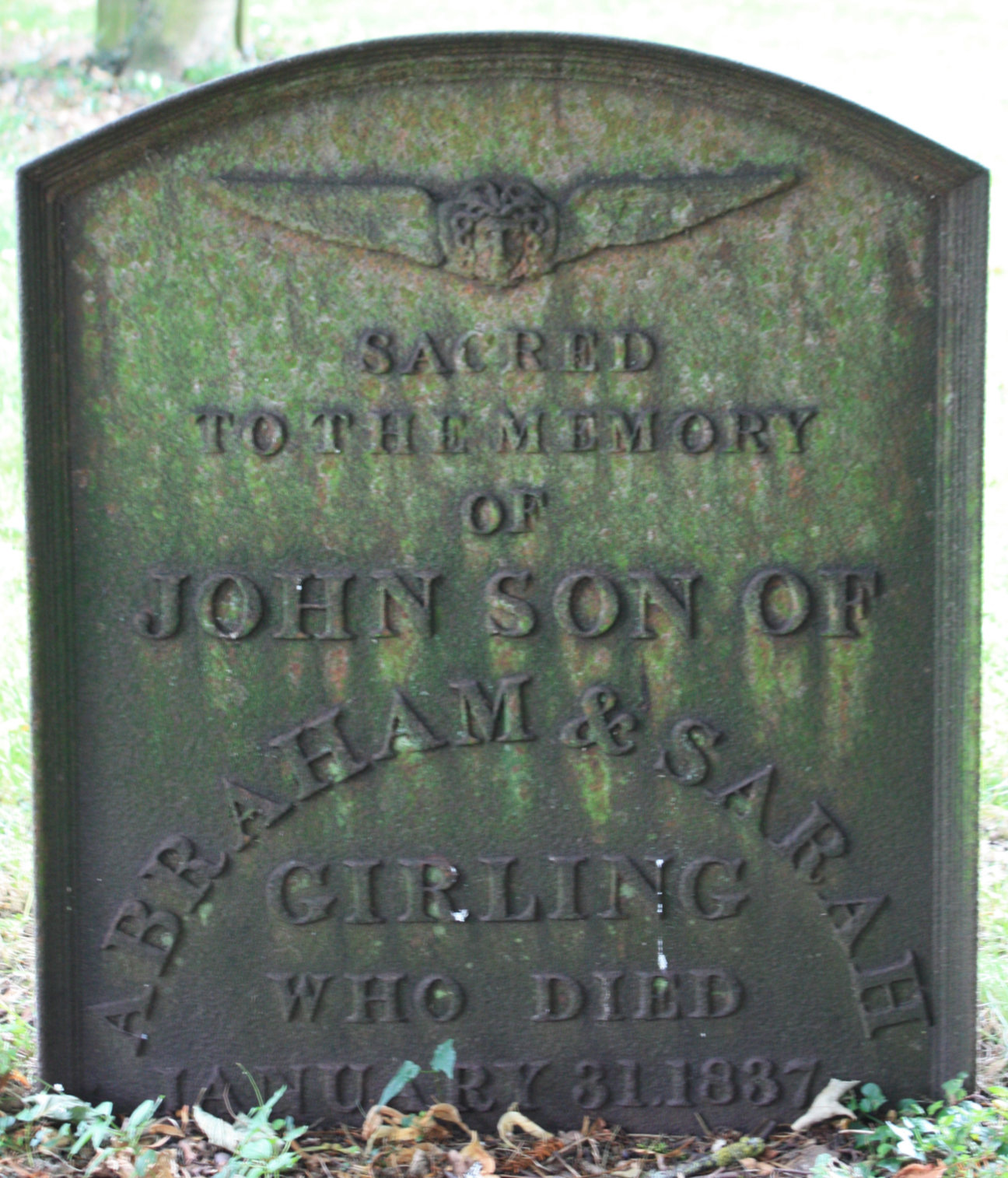 The only cast-iron memorial we found on our 2017 Cemetery Tour of Suffolk.
---
Claire Christine Nicholson and Martin Piers Nicholson - Ticklerton (Shropshire) and Daventry (Northhamptonshire), United Kingdom.
This page was last updated on August 8th 2017.