Martin Nicholson's Cemetery Project
St Margaret, Wrenbury, Cheshire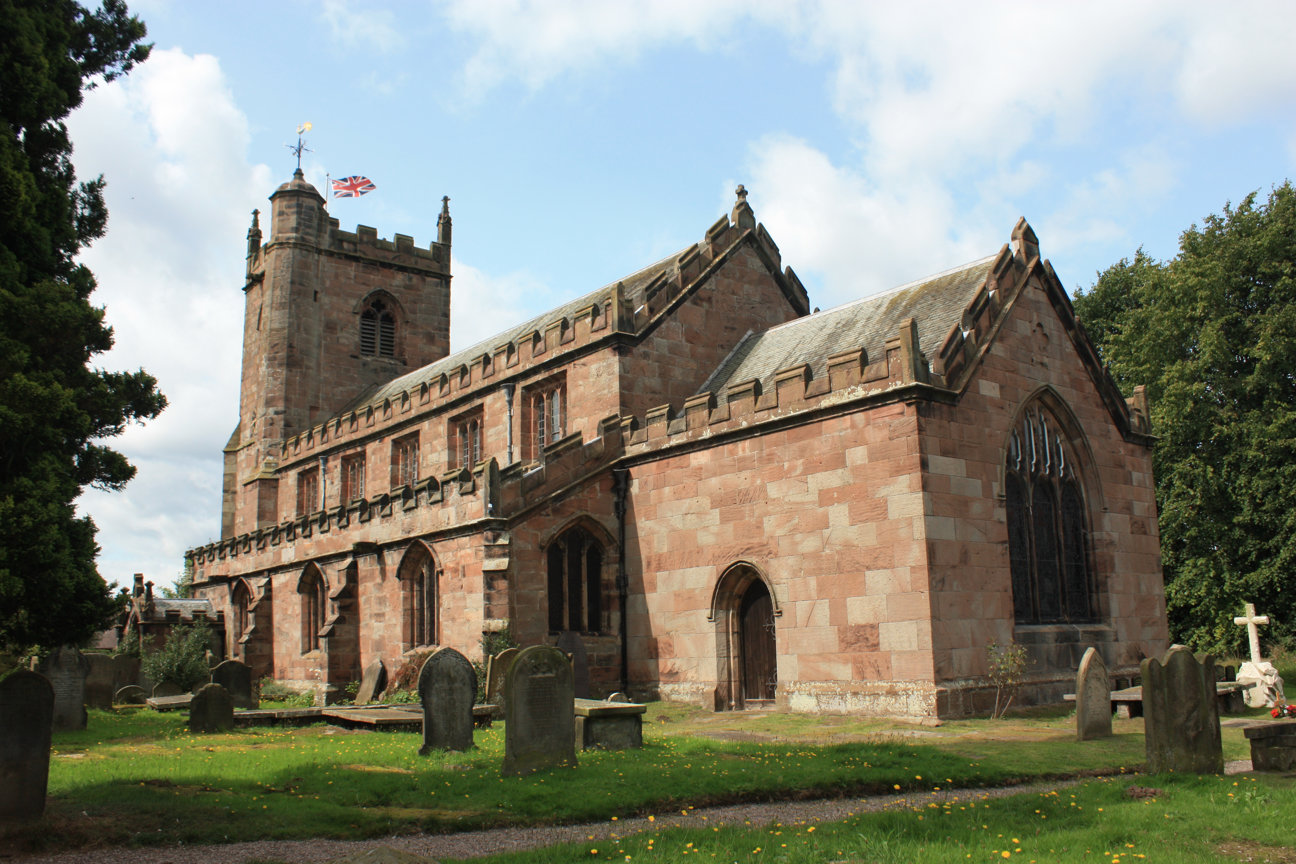 This was originally a chapel of ease to St Mary's Church, Acton. The present church dates from the early 16th century with alterations and additions in the 18th and 19th centuries; the nave and porch were restored in 1794, the chancel was rebuilt in 1806 and restored in 1865.
---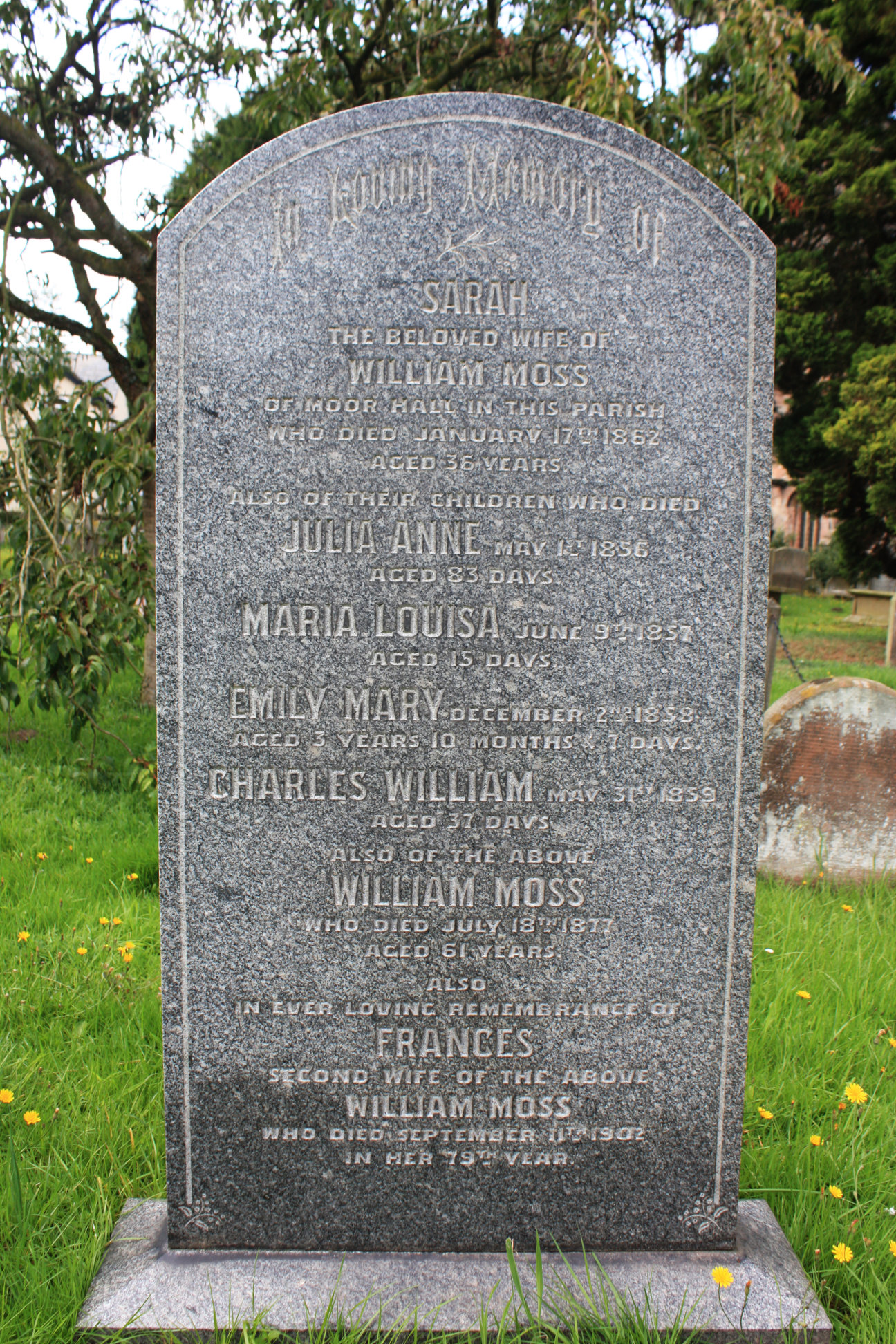 Julia died aged 83 days, Maria died aged 15 days, Emily died aged 3 years, 10 months and 7 days and Charles died aged 37 days.
---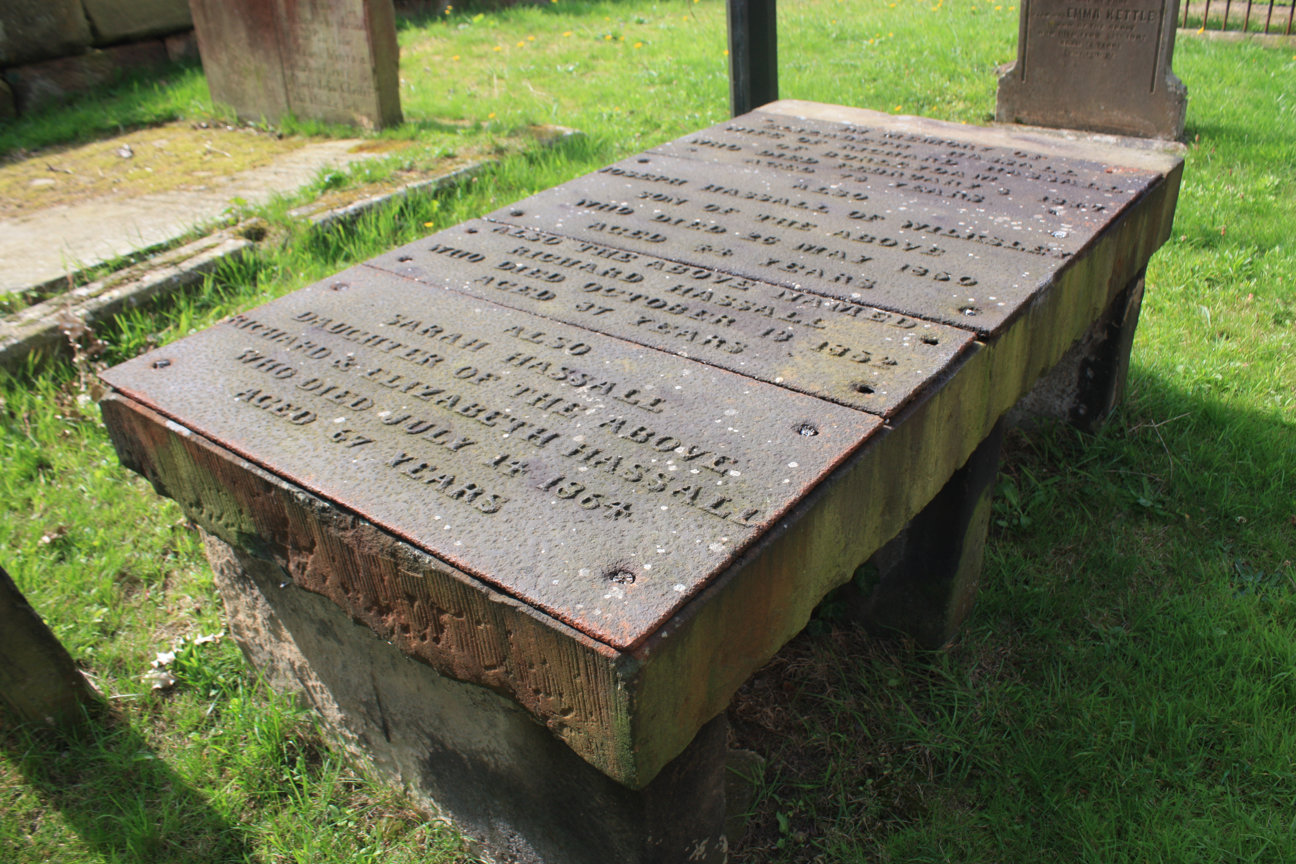 A memorial made from a cast-iron plate bolted onto a stone base.
---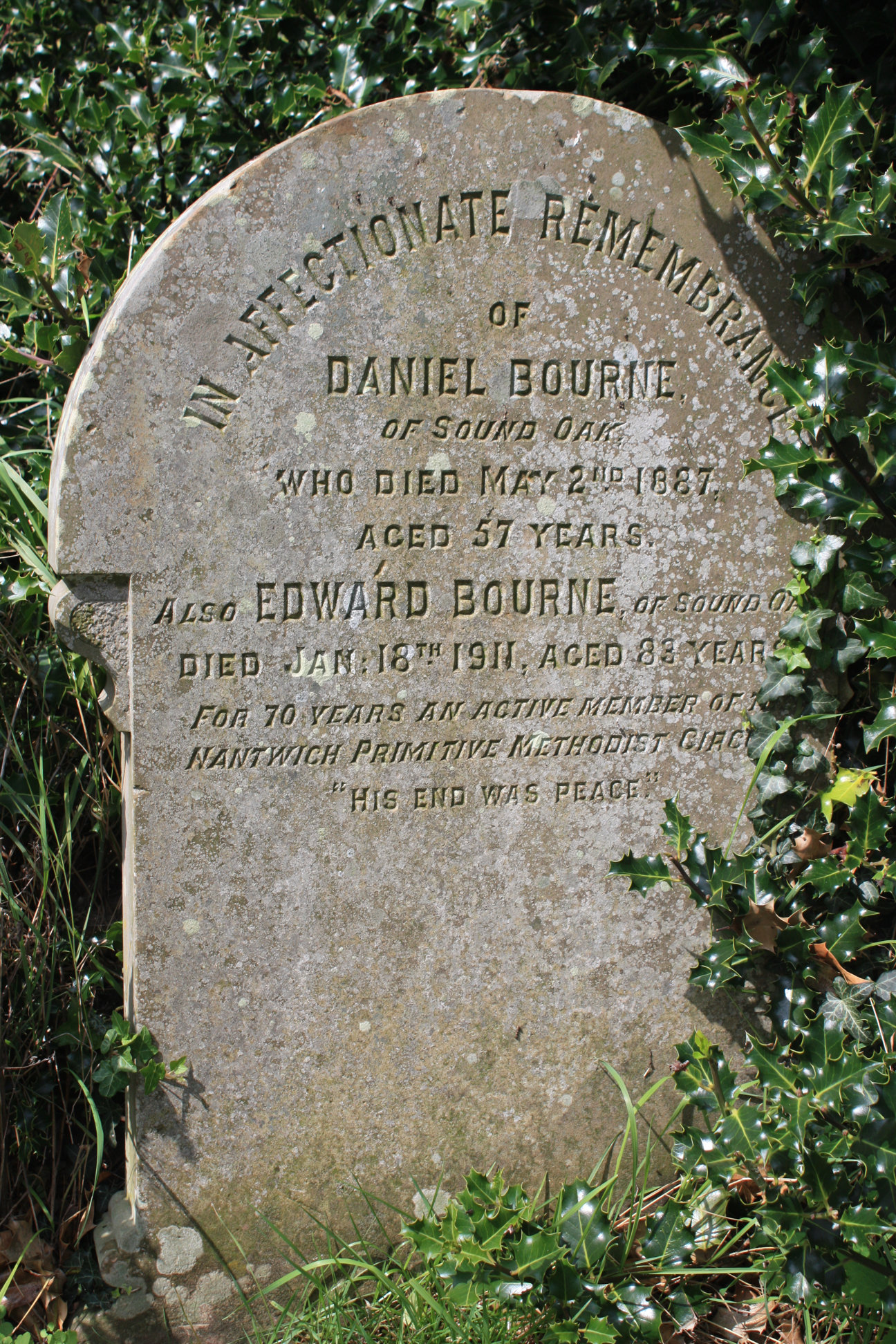 Edward was a Primitive Methodist for 70 years.
---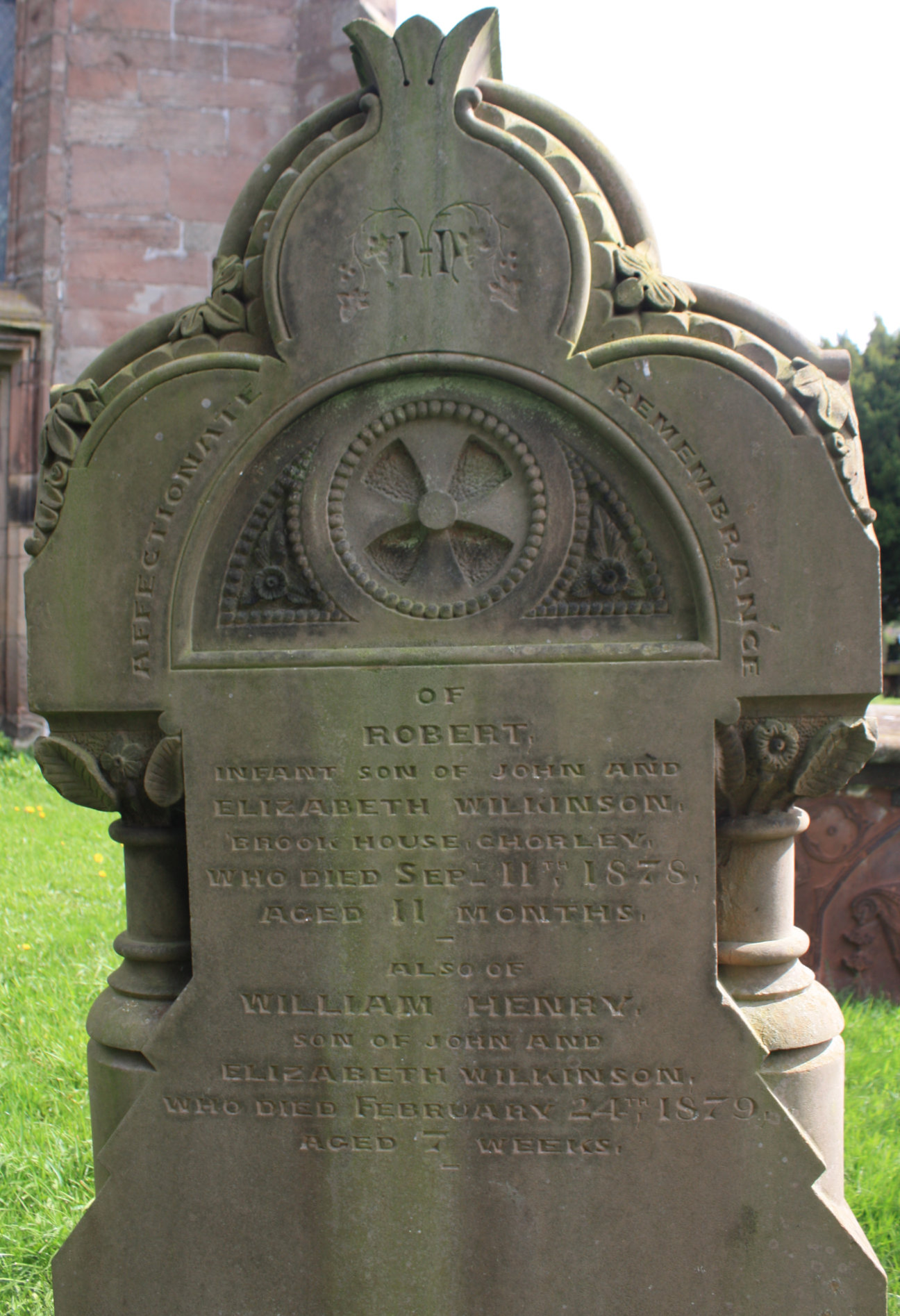 John and Elizabeth lost Robert (11 months) in September 1878 and William (7 weeks) in February 1879.
---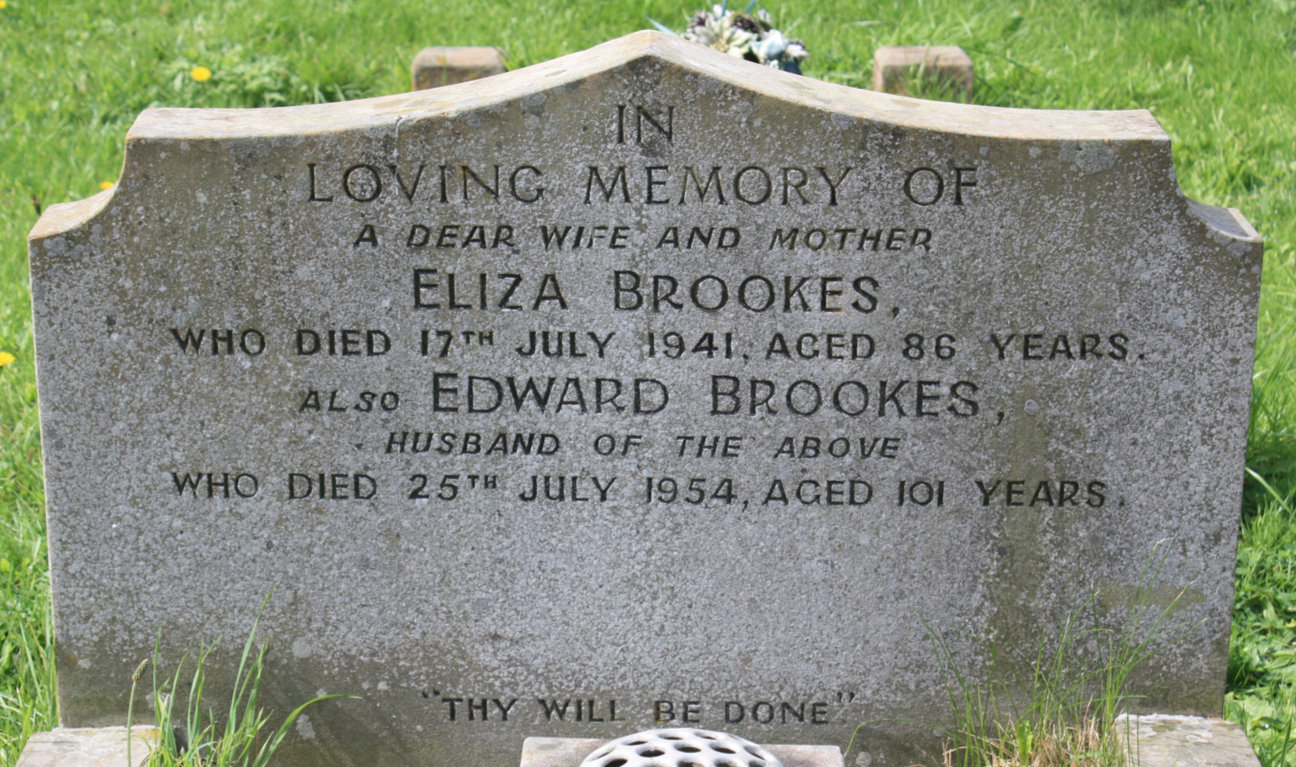 Aged 101.
---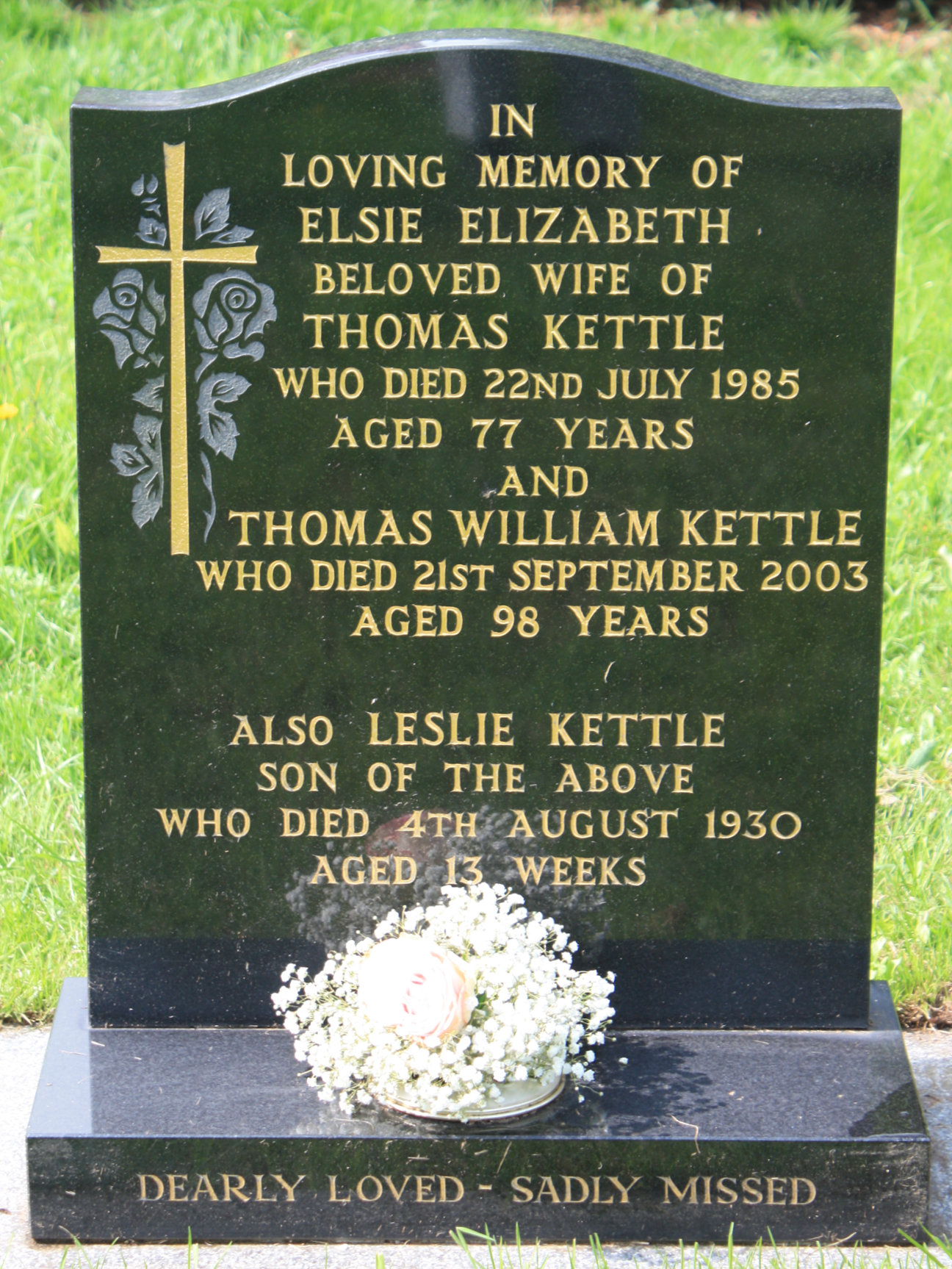 Thomas outlived his son by nearly 73 years.
---
The church contains a fine series of wall memorial tablets in the chancel to the Cotton and Starkey families including three by John Bacon junior. All show figures in relief against an obelisk above rectangular tablets with an apron.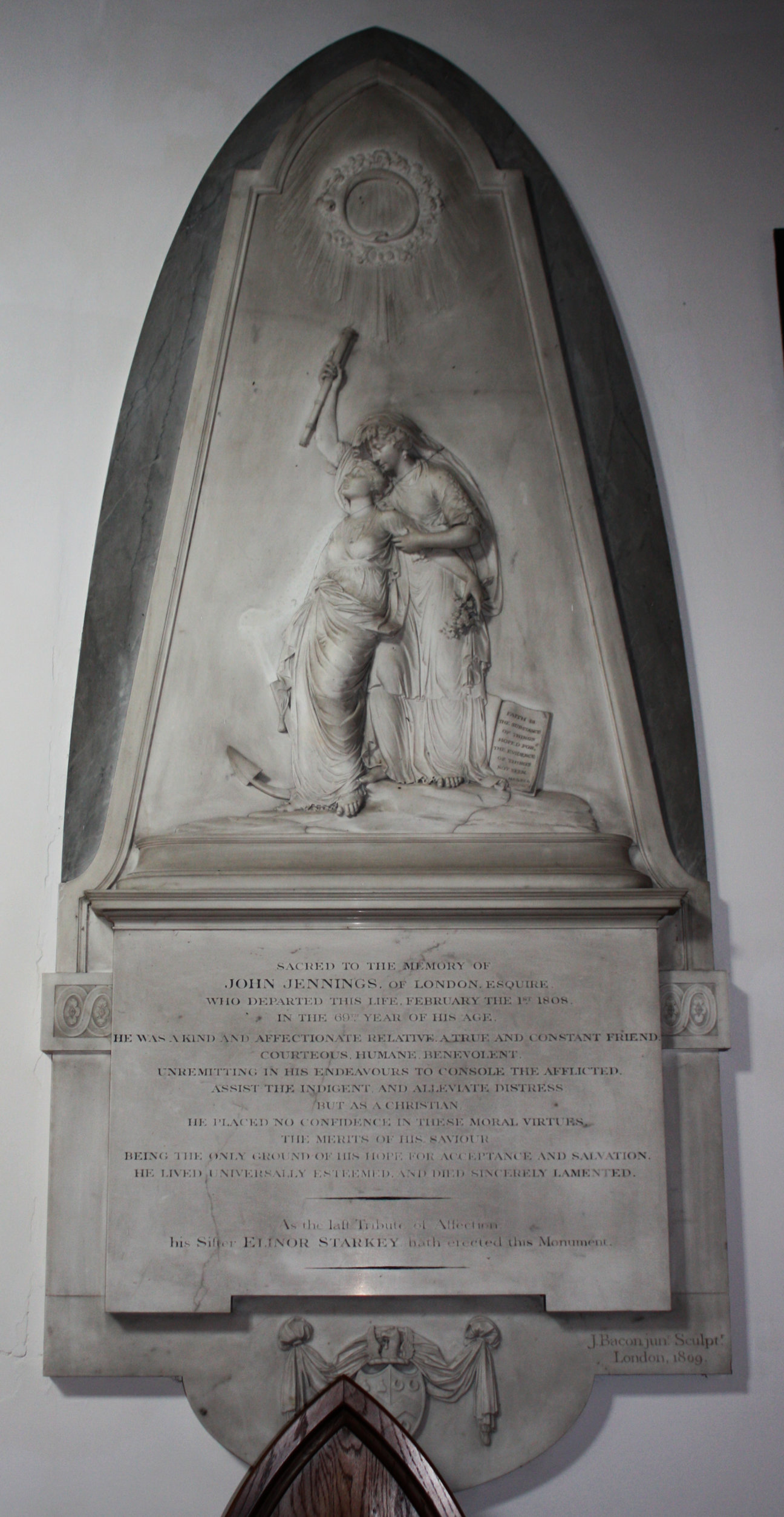 John Jennings died in 1808 - his sister Elinor Starkey paid for the memorial in 1809.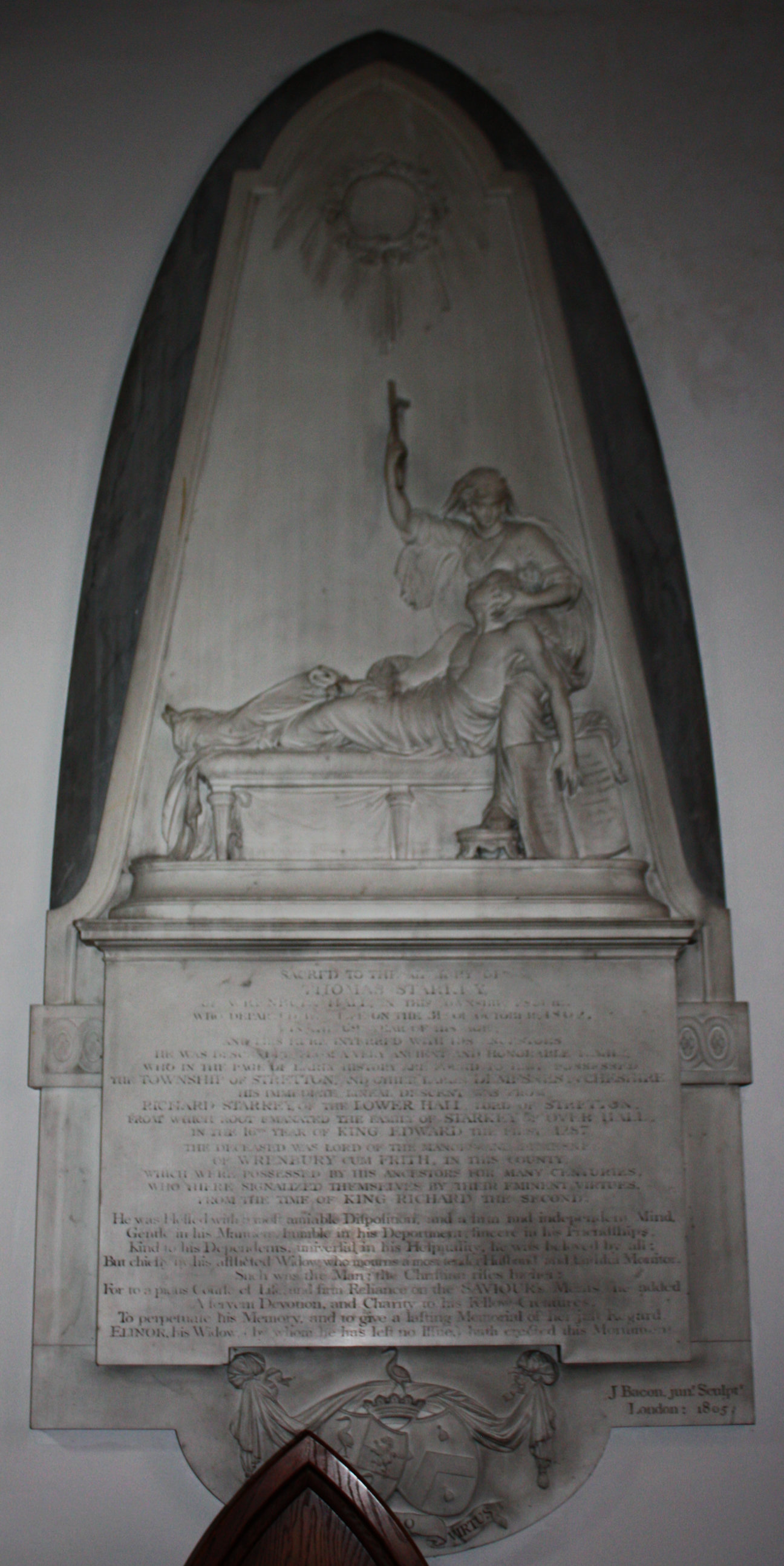 Thomas Starkey.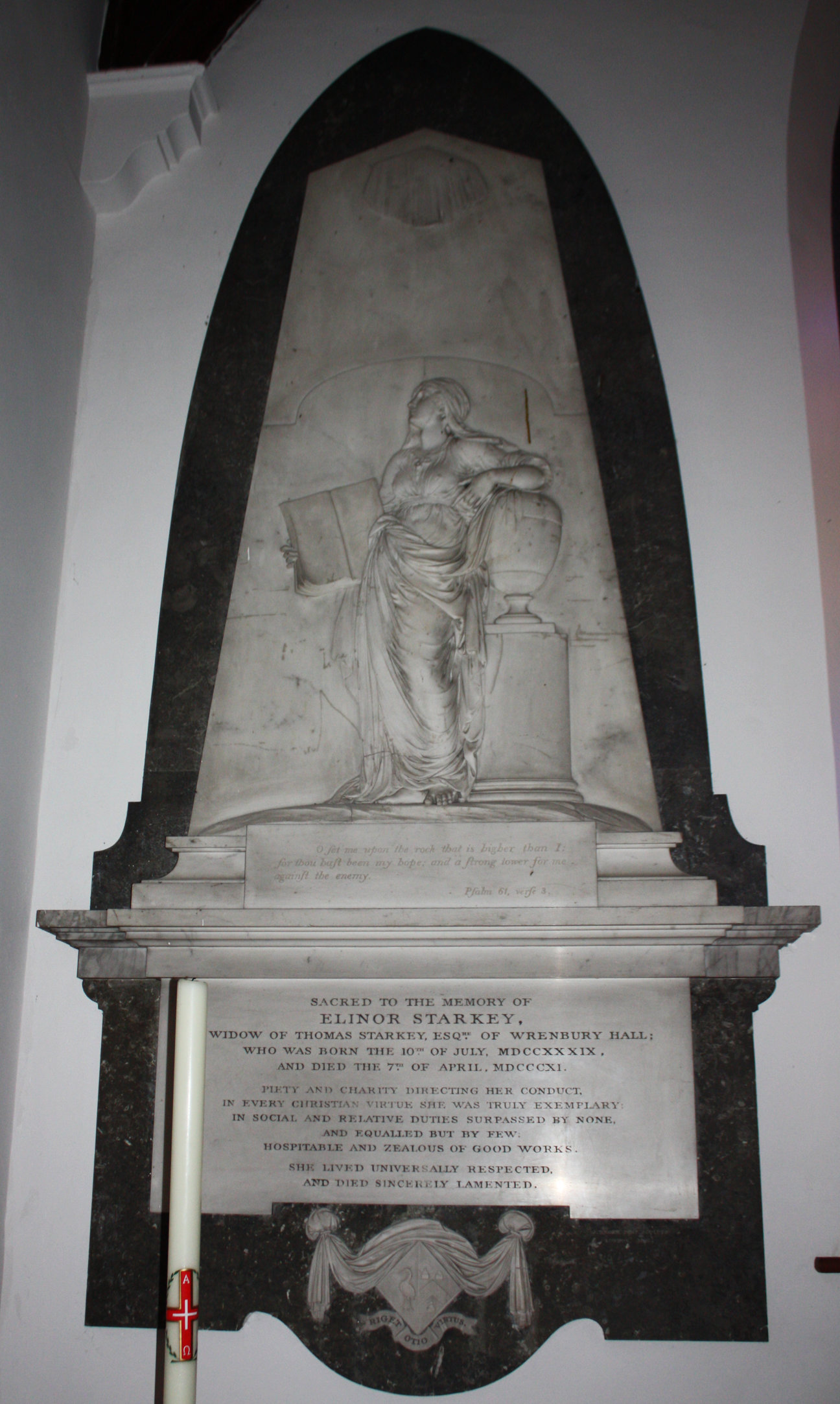 Elinor Starkey.
---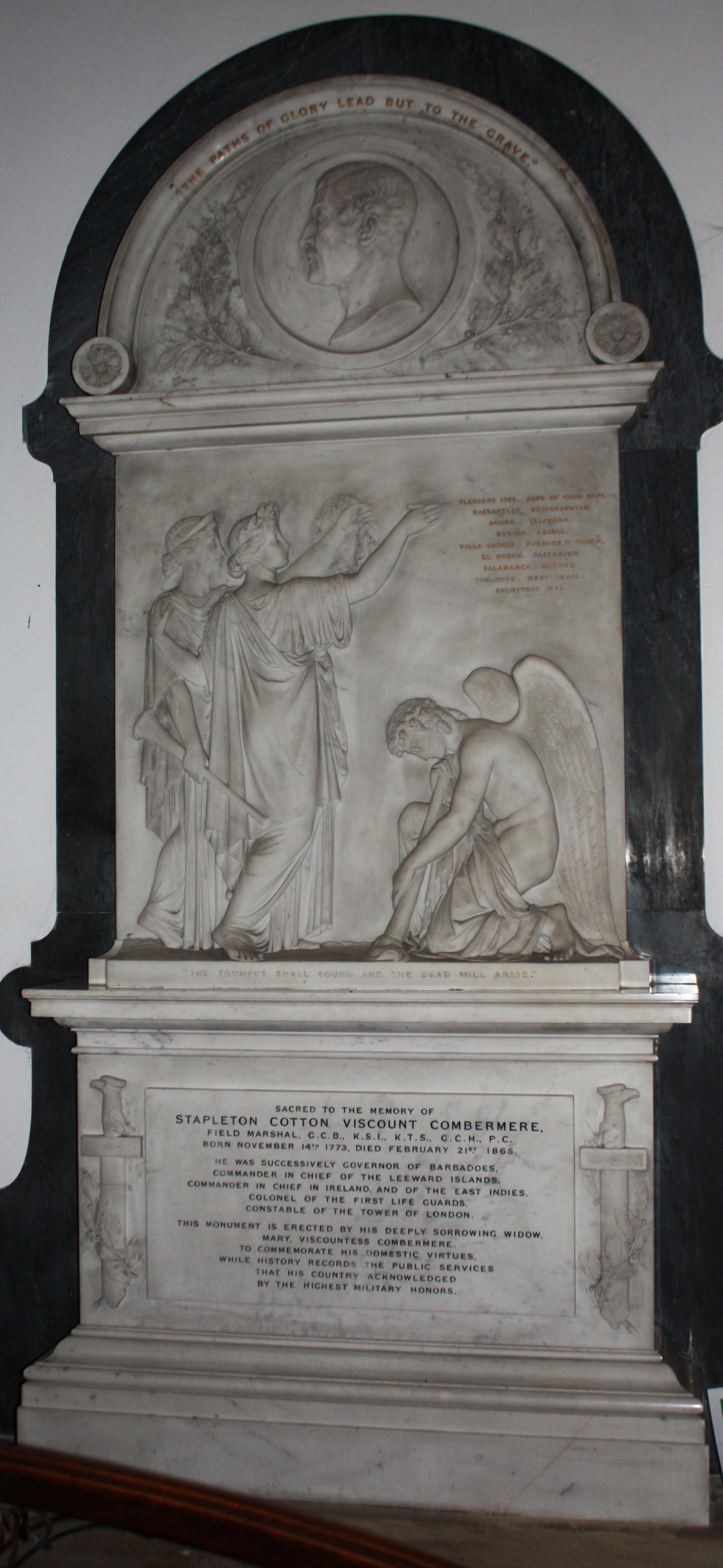 The memorial by Theed to Stapleton Cotton, Viscount Combermere, showing classical figures, of 1865 with a portrait medallion to the surmount.
Field Marshal Stapleton Cotton, 1st Viscount Combermere GCB GCH KSI PC (14 November 1773 – 21 February 1865), was a British Army officer, diplomat and politician. As a junior officer he took part in the Flanders Campaign, in the Fourth Anglo-Mysore War and in the suppression of Robert Emmet's insurrection in 1803. He commanded a cavalry brigade in Sir Arthur Wellesley's Army before being given overall command of the cavalry in the latter stages of the Peninsular War. He went on to be Commander-in-Chief, Ireland and then Commander-in-Chief, India. In the latter role he stormed Bharatpur—a fort which previously had been deemed impregnable.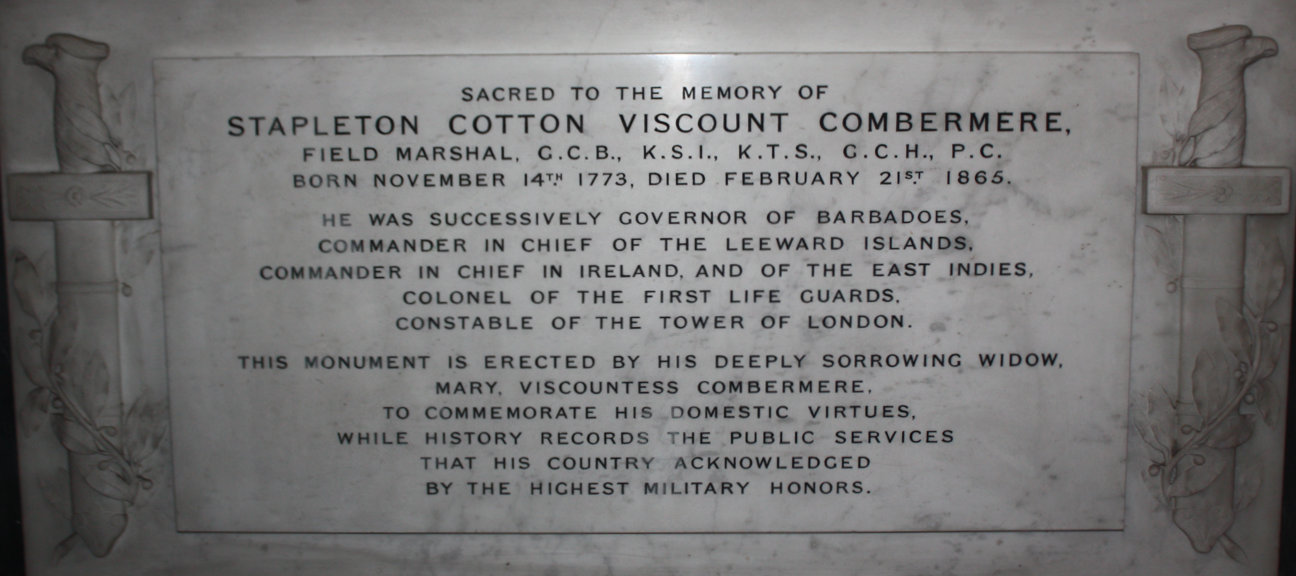 ---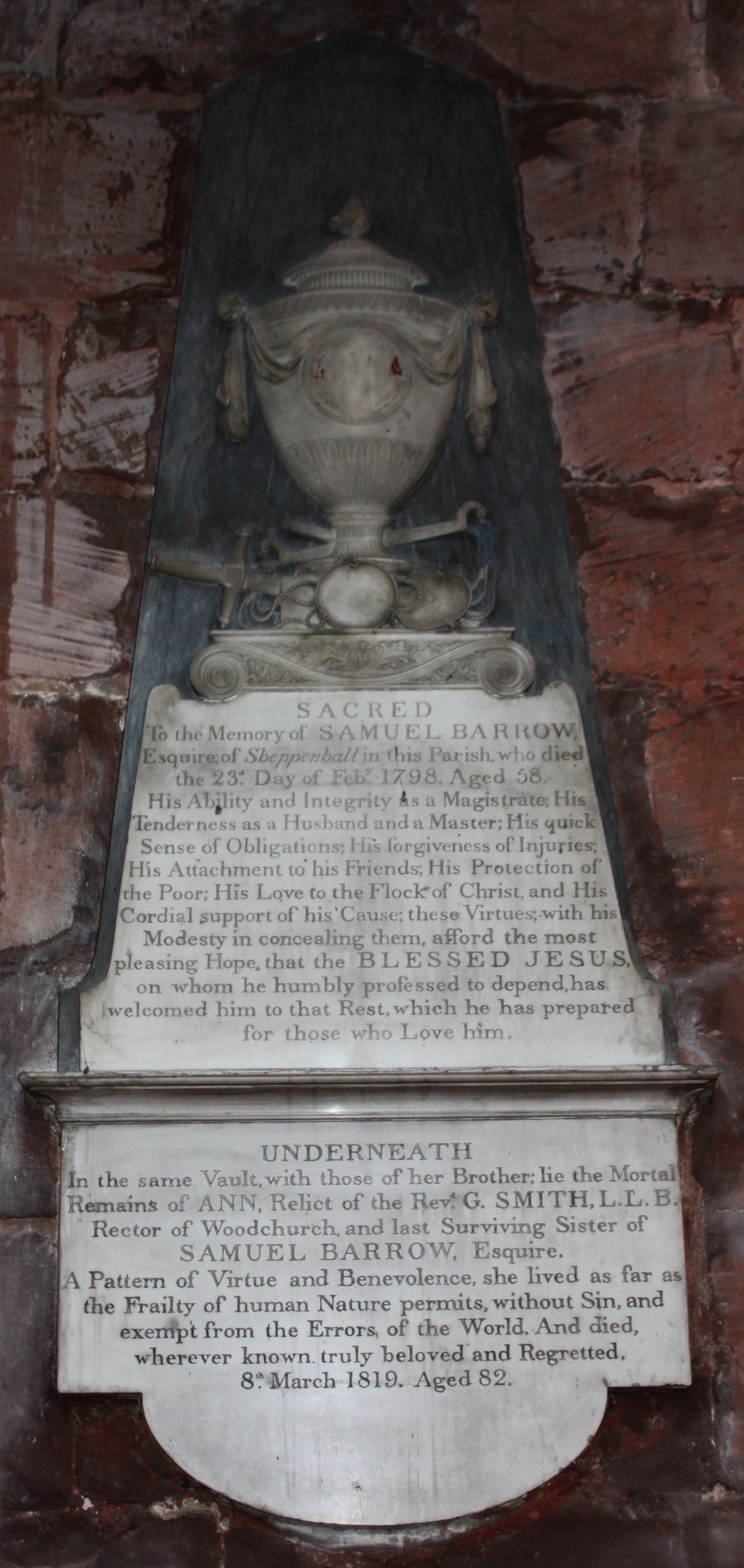 Samuel Barrow and his sister Ann were buried in the same vault.
---
A lovely stained glass window - dating from the 1930s.
---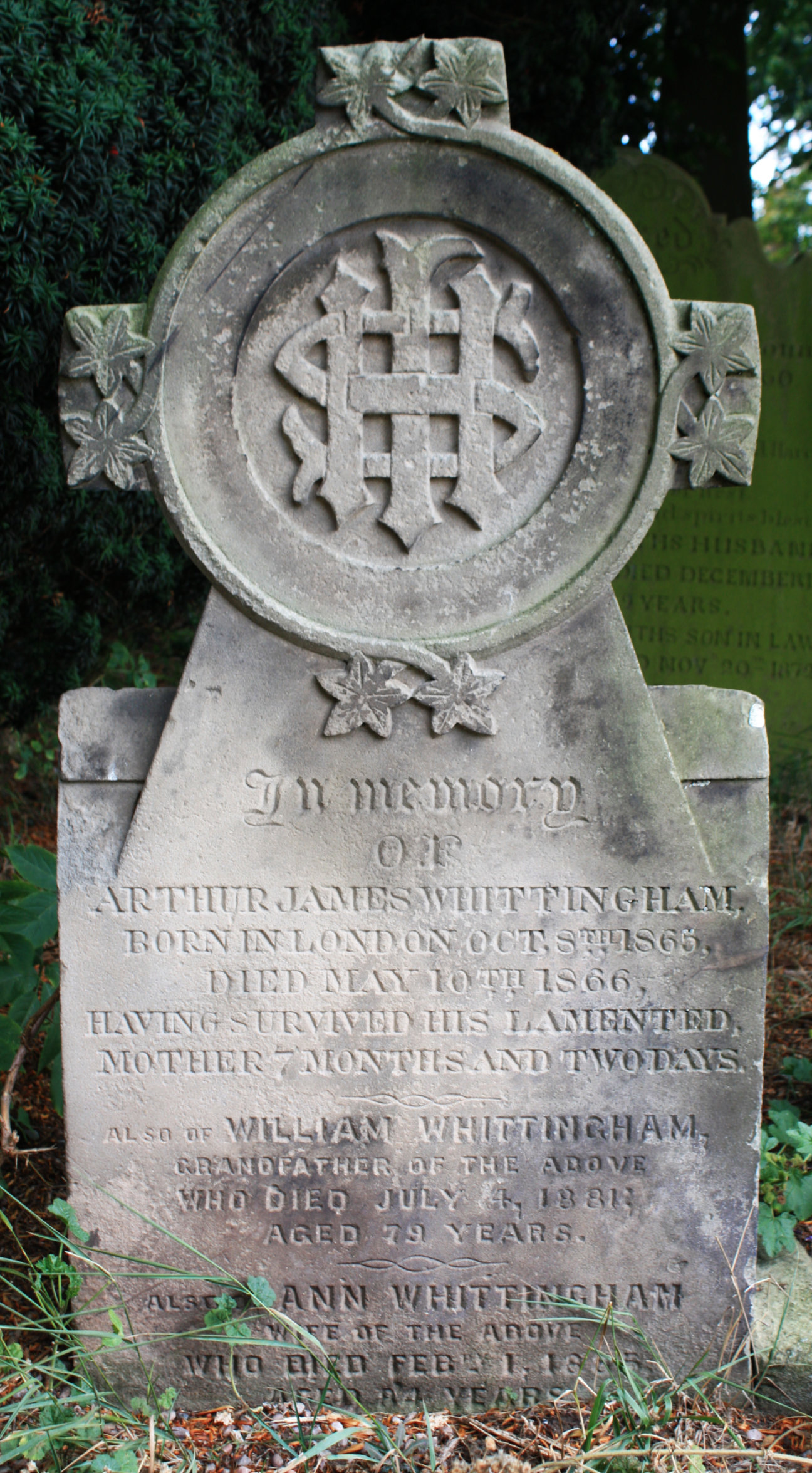 Arthur died aged 7 months and 2 days. His mother had died in childbirth.
---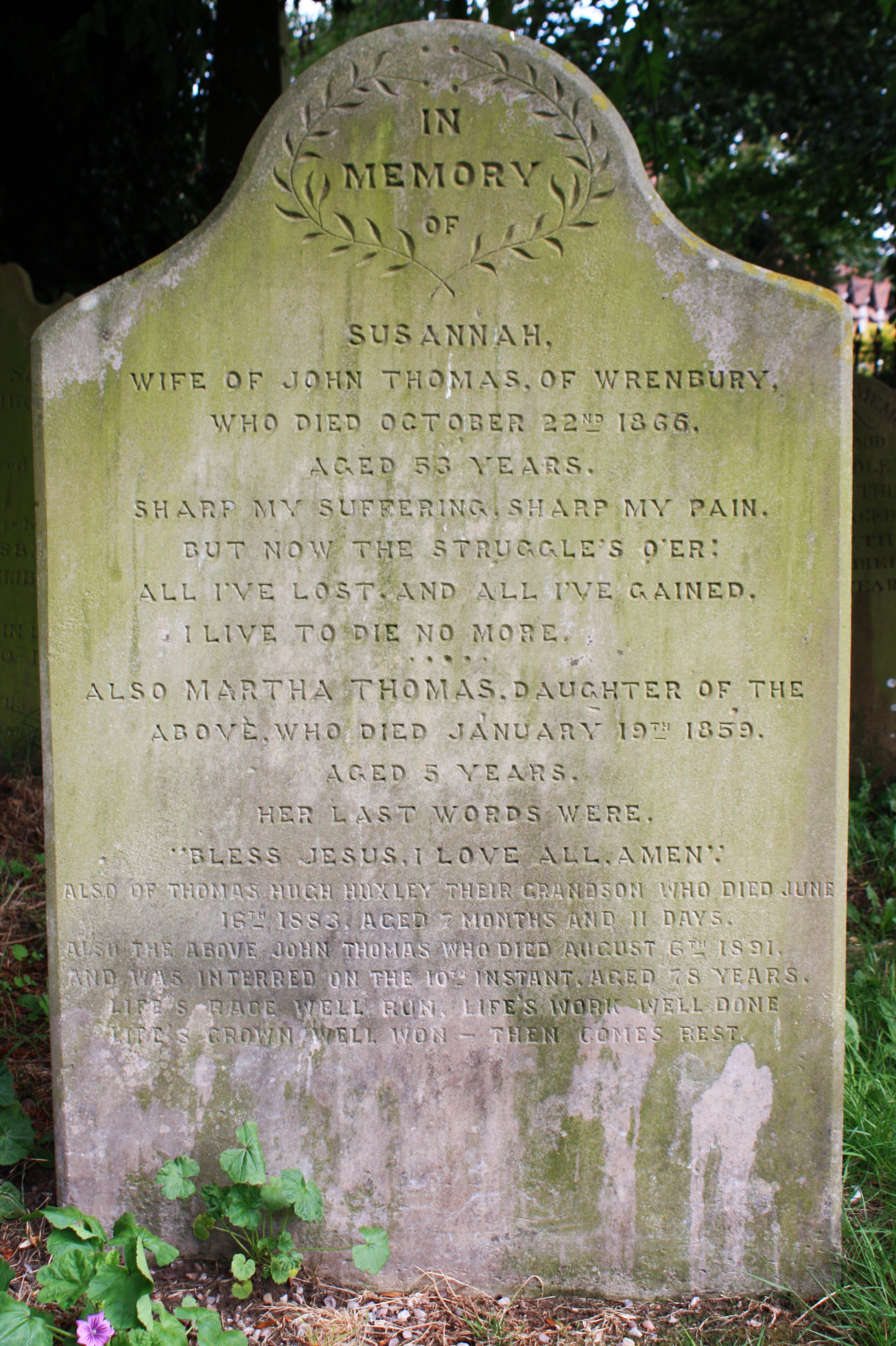 Her last words were "Bless Jesus, I love all, Amen". Martha was 5 years old.
---
Claire Christine Nicholson and Martin Piers Nicholson - Ticklerton (Shropshire) and Daventry (Northhamptonshire), United Kingdom.
This page was last updated on August 24th 2017.