Martin Nicholson's Cemetery Project
St Mary, Abberley, Worcestershire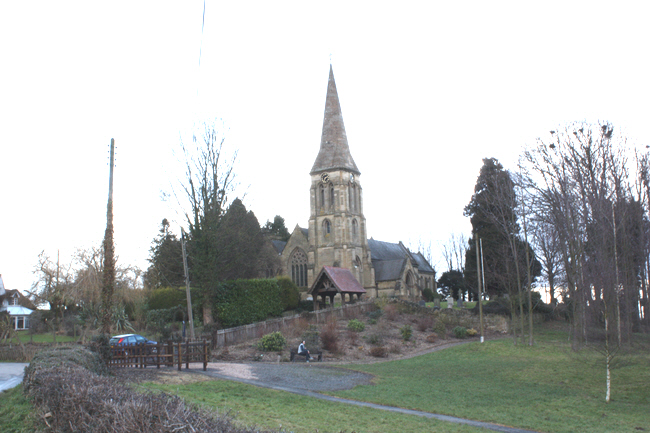 A lovely rural location and two unusual finds. What more could we ask for?
---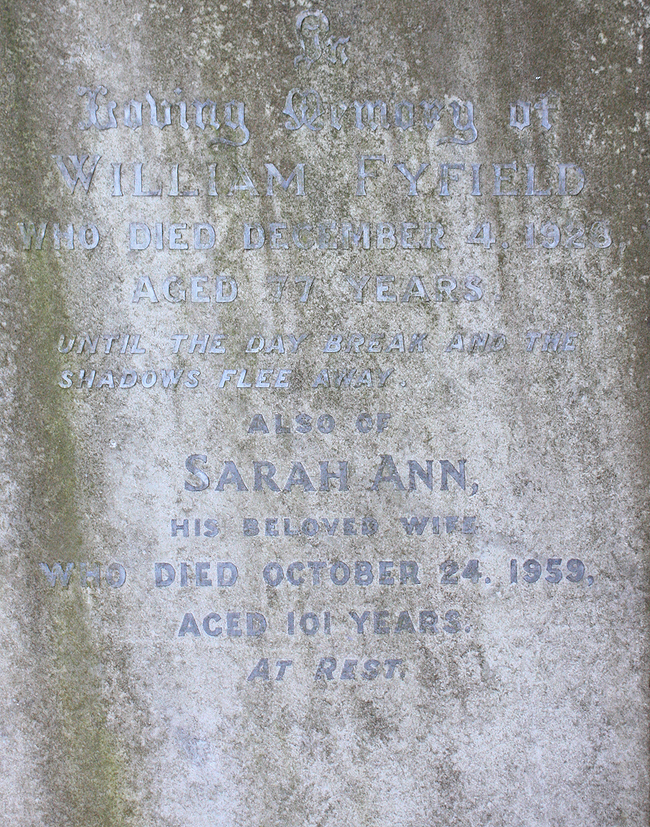 Aged 101.
---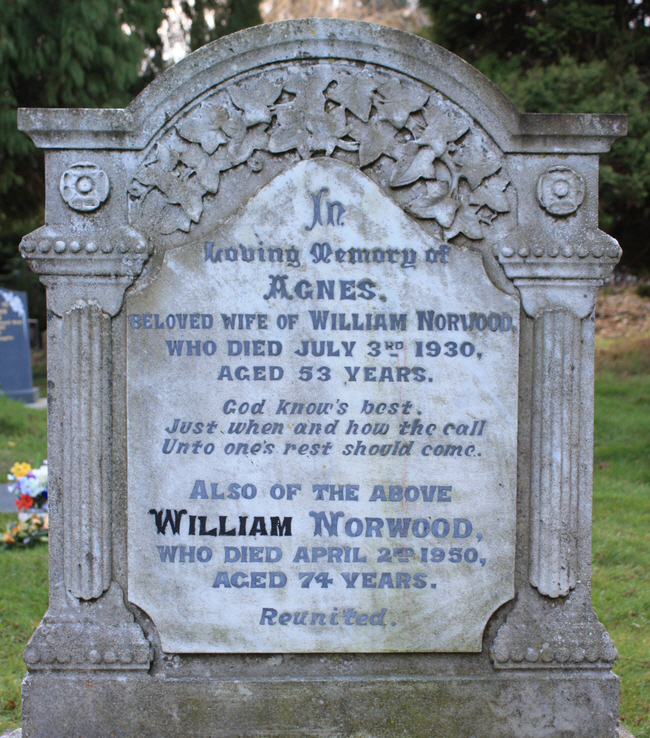 God know's best or God knows best?
---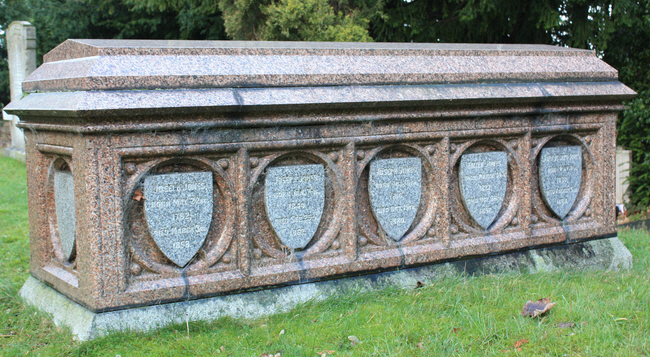 Each shield bore the details of a different member of the family. I don't think I have seen this design used on an outdoor memorial before.
---
Martin Nicholson - Shropshire, United Kingdom.
This page was last updated on January 17th 2011.