Martin Nicholson's Cemetery Project
St Mary, Acton Burnell, Shropshire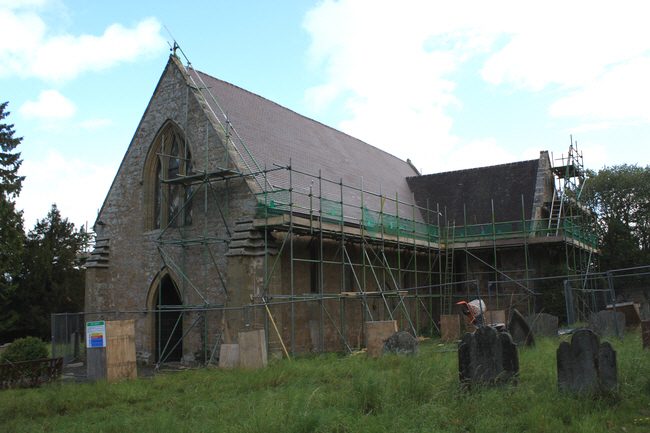 The church was under repair when we visited it and so we were not able to go inside.
---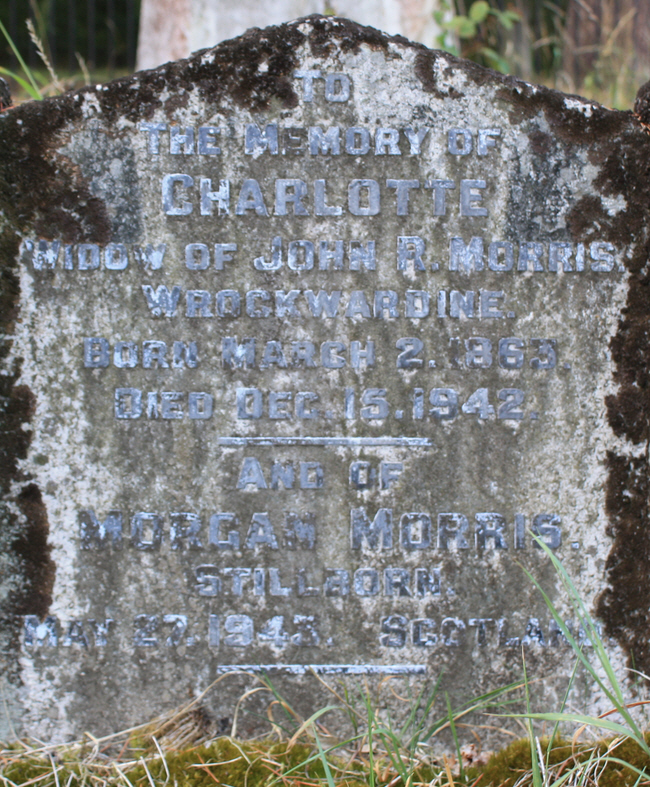 It isn't clear what the family relationship was between the stillborn Morgan Morris (1943) and Charlotte Morris (1863-1942).
---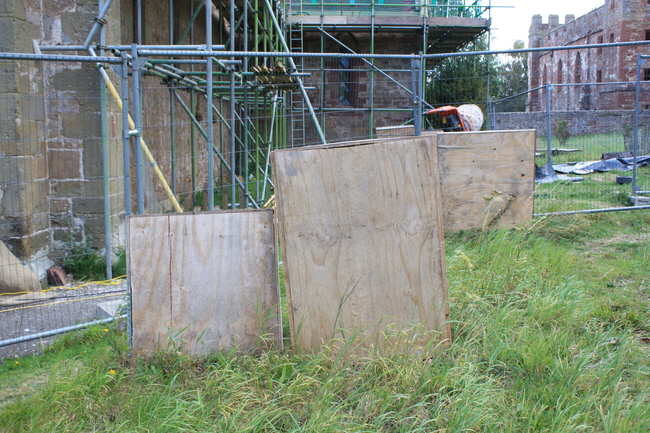 All the gravestones close to the church had been protected by these wooden covers. All credit to the contractors, Phillip & Curry Ltd., of Oswestry, for doing this.
---
Martin Nicholson - Daventry, United Kingdom.
This page was last updated on September 13th 2011