Martin Nicholson's Cemetery Project
St Mary Magdalene, Alfrick, Worcestershire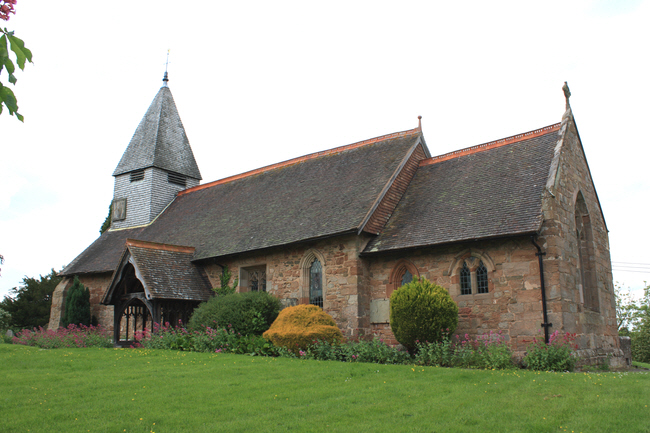 The nave of St Mary's dates from the early part of the 12th century and three of the narrow round headed windows survive in the west end from this time. The present chancel was added early in the13th century. About 1400 the timber south porch was erected and the east window is of this period. The transept and north vestry were added in 1885.
---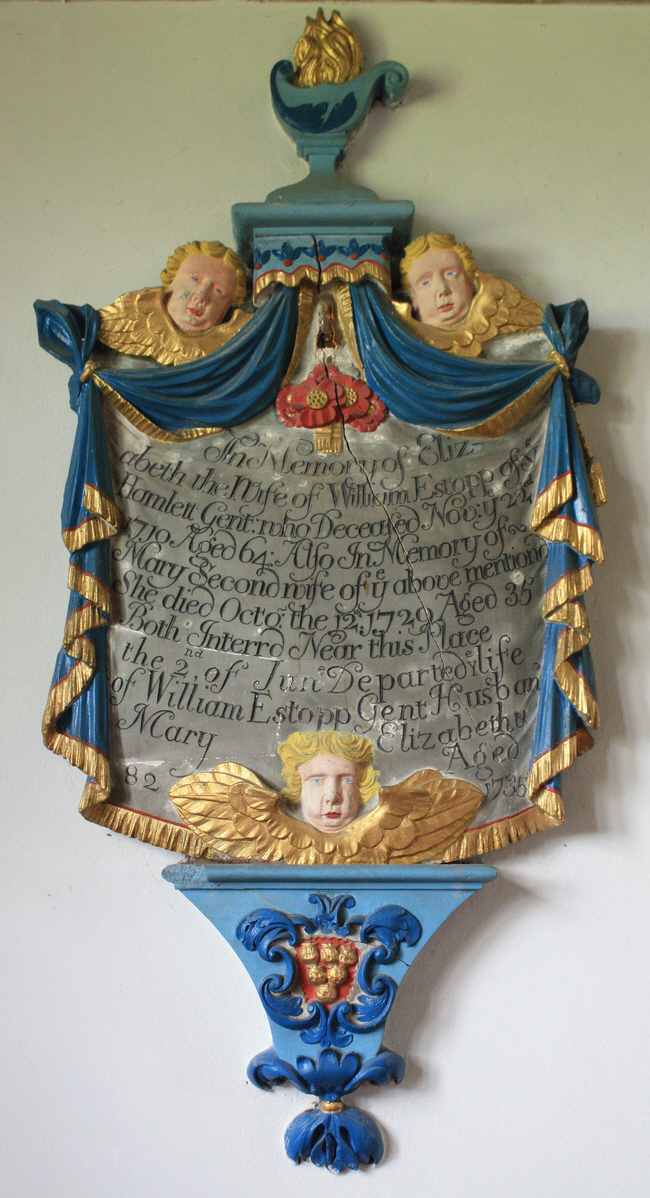 The memorial to Elizabeth and Mary the two wives of William Estopp.
---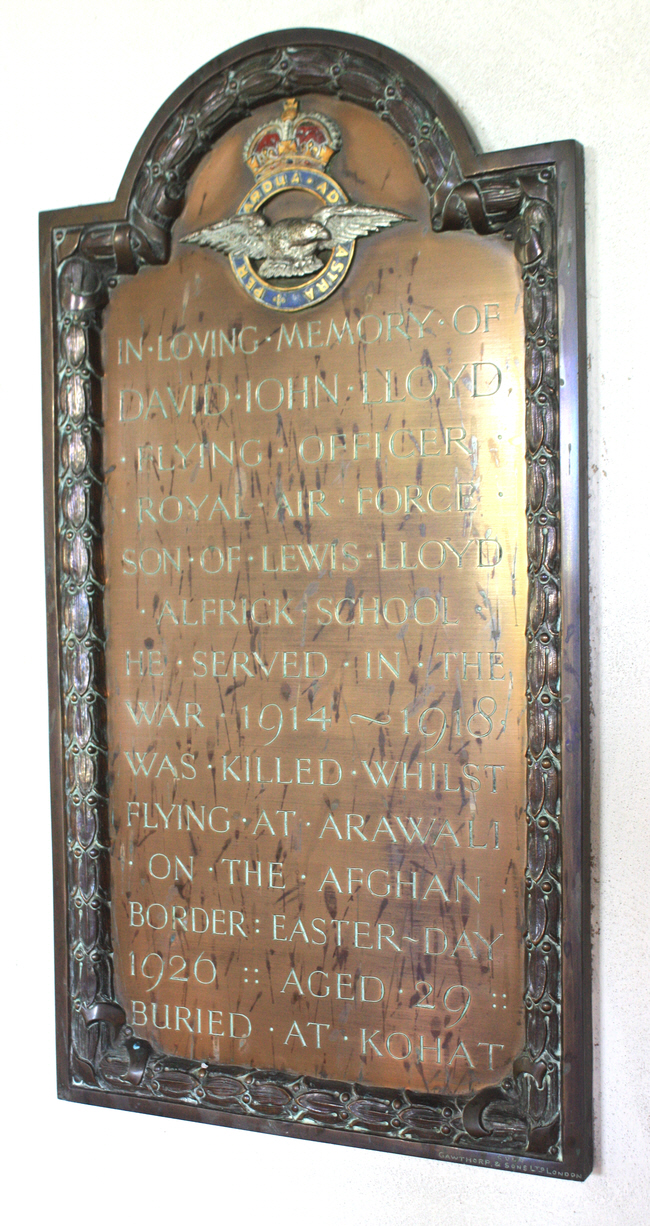 David John Lloyd served in the Royal Air Force. He died in a flying accident at Arawali on the Afghan border in 1926.
---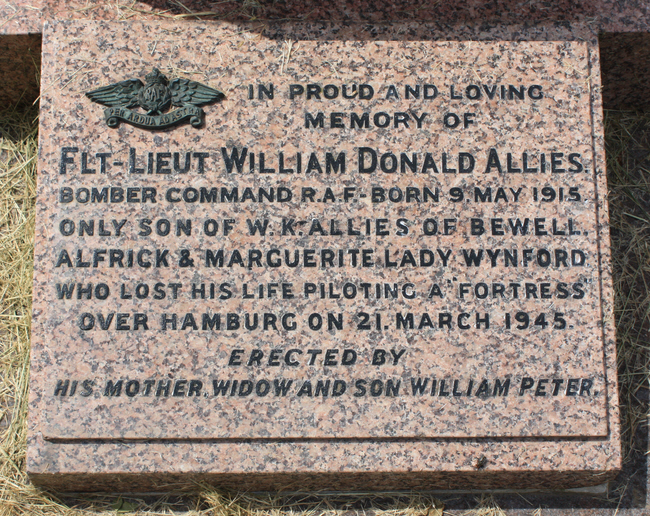 William Donald Allies was killed when his plane crashed into the sea in the Heligoland Bight and his memorial is somewhat misleading. He was a member of No. 214 (Federated Malay States) Squadron.
---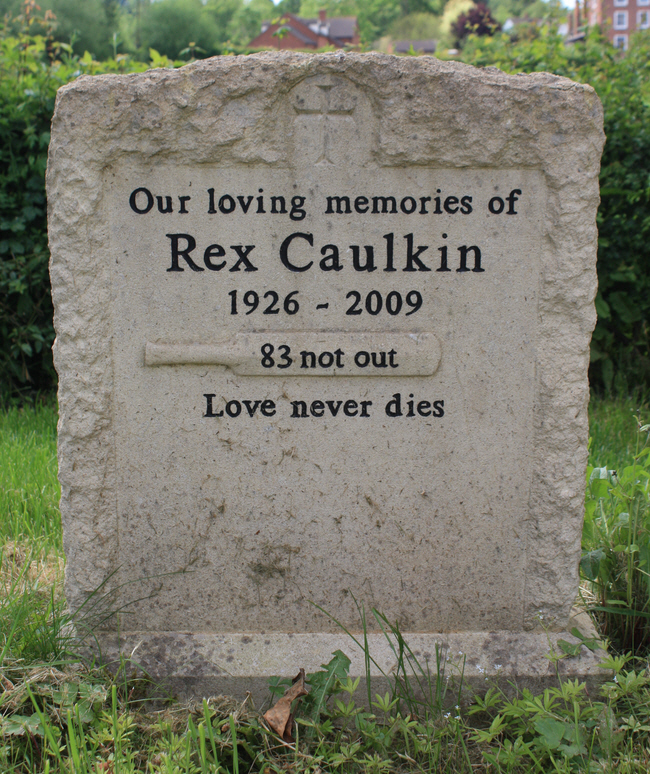 A cricket themed grave - the first we have seen in quite this format.
---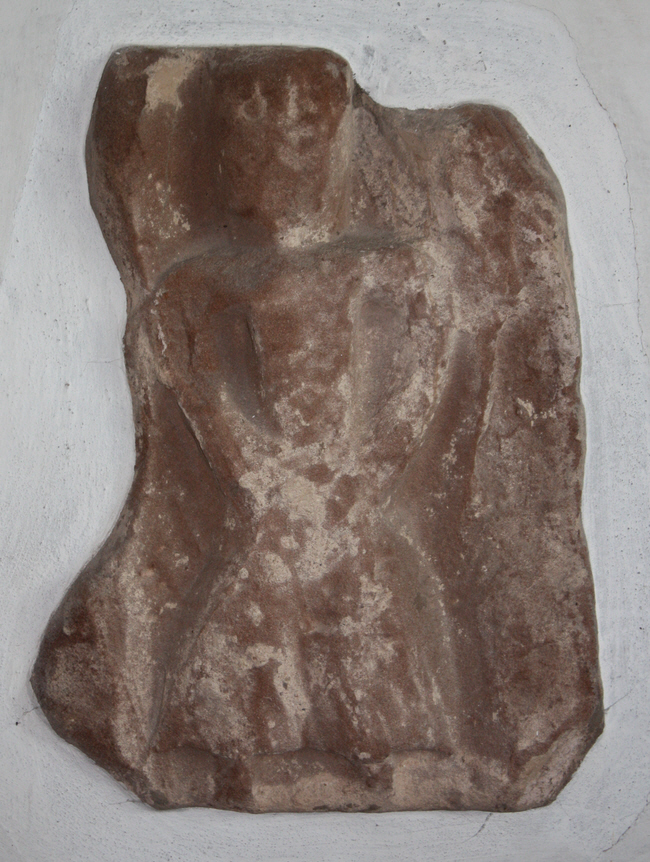 The nearby church of St Giles in Lulsley was closed in 1972 and its 12th century font and this 12th century carved figure of a man with arms akimbo were moved to the Lulsley chapel within St Mary's.
---
Martin Nicholson - Shropshire, United Kingdom.
This page was last updated on May 19th 2014.