Martin Nicholson's Cemetery Project
St Alkmund, Whitchurch, Shropshire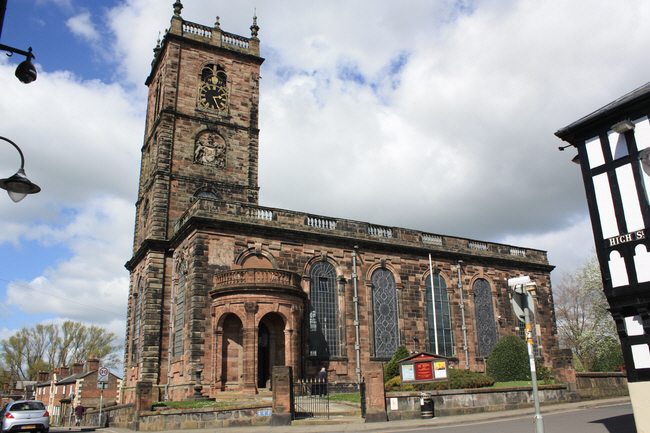 Alkmund was a prince of Northumberia; the son of King Alcred. Born in 774AD, he was known for his Christian way of living and his charity; especially his generosity to the poor. The church in Whitchurch is one of only four dedicated to him.
---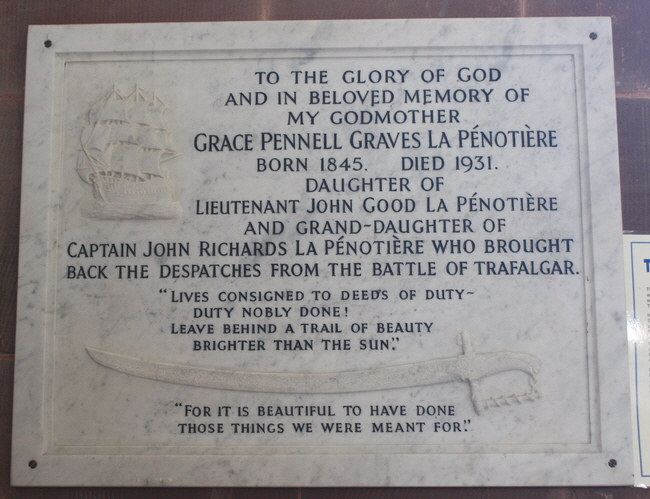 The interior of the church had some high quality memorials.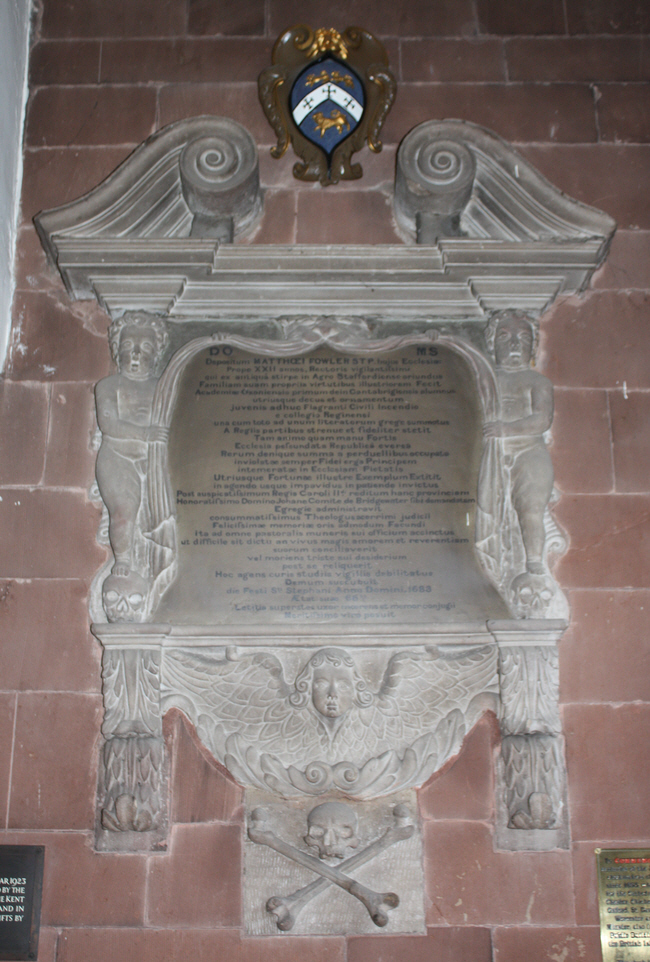 We were pleased that the insciption had been translated as we both last studied Latin in 1971.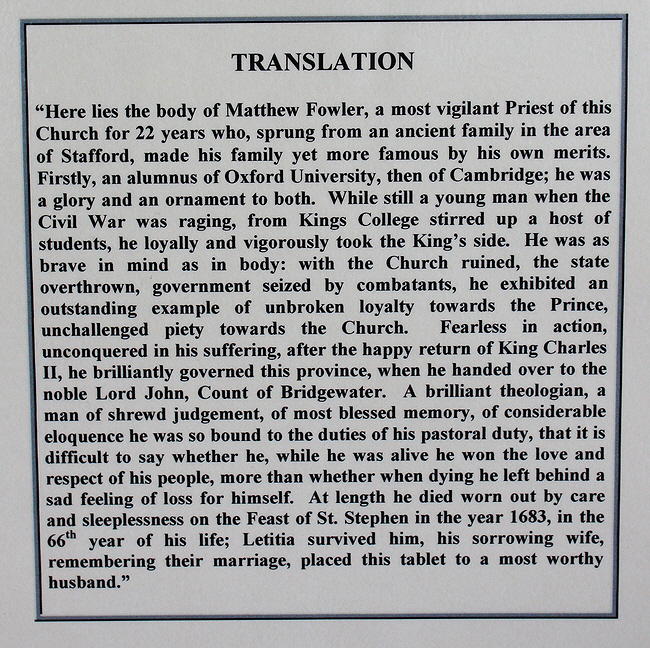 ---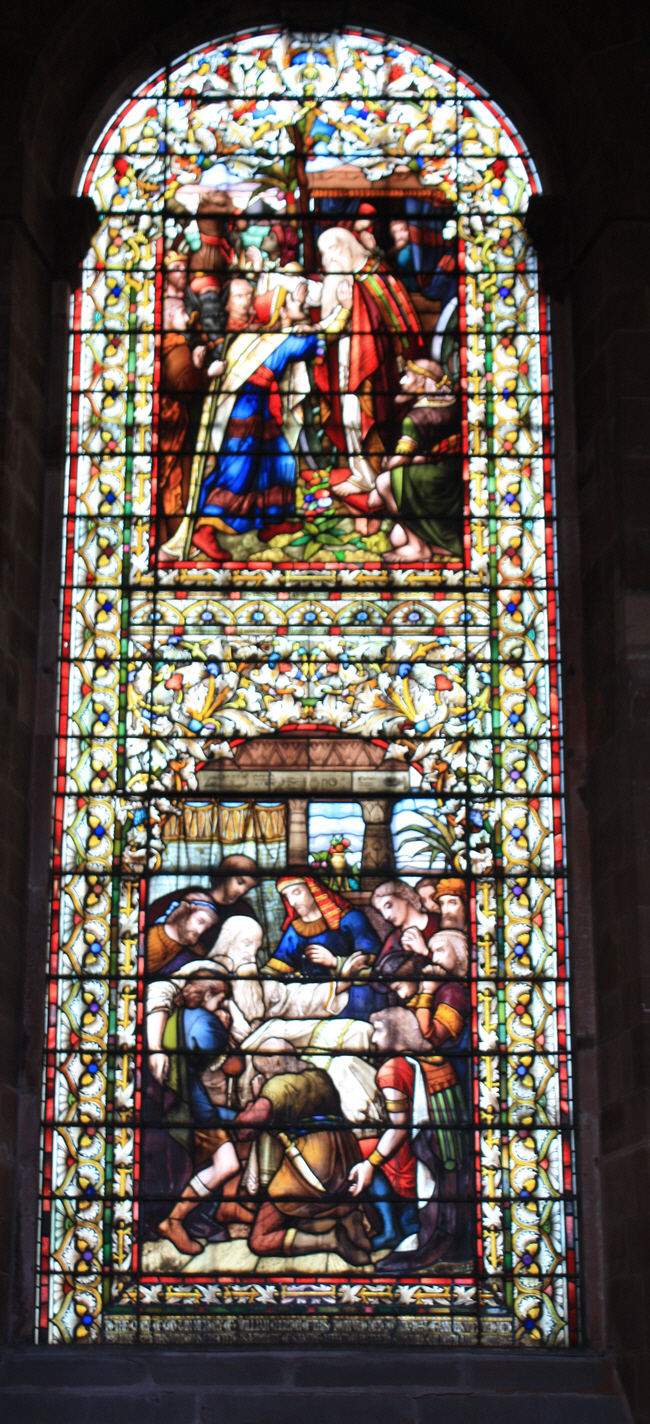 The central scenes were most impressive although I didn't like the over-elaborate border.
---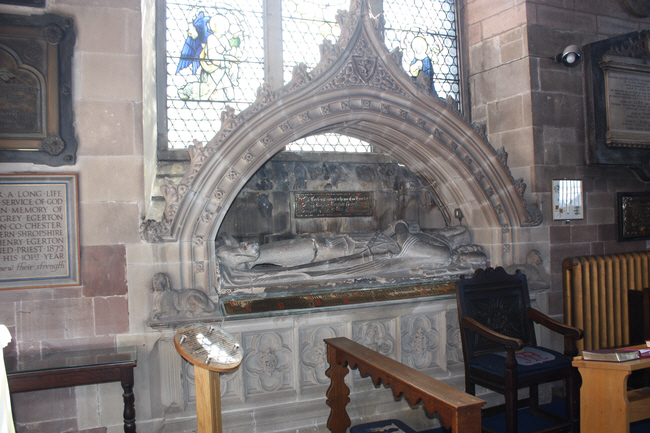 At the east end of the north aisle in the north wall is the chest tomb to Sir John Talbot, founder of the grammar school who died in 1550. It consists of a 16th-century alabaster effigy of a praying knight with a 19th-century tomb chest and arch.
---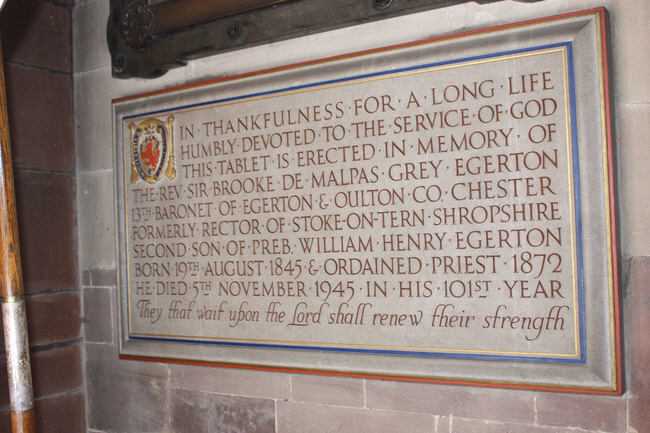 This priest died aged 100.
---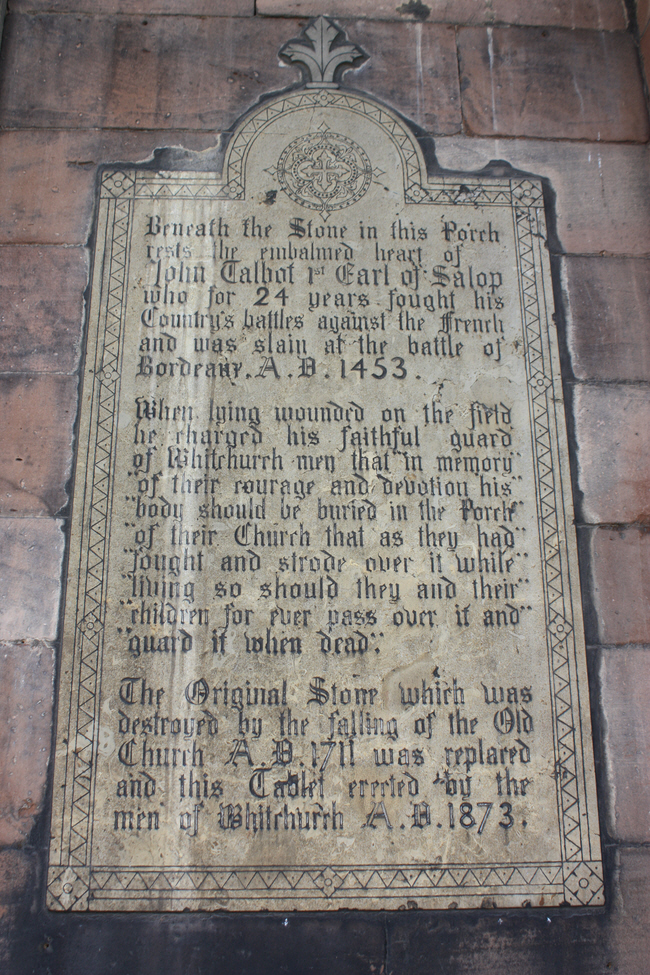 "The orginal stone which was destroyed by the falling of the old church ..."
---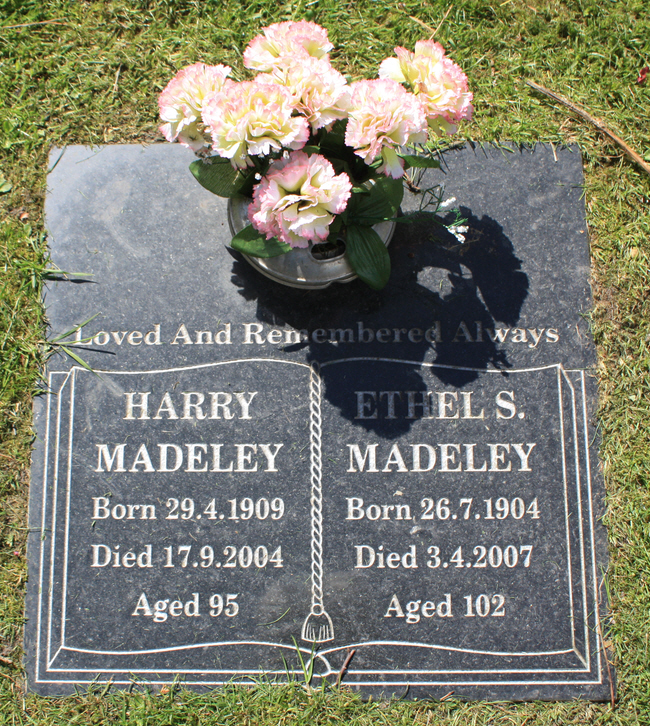 Aged 102.
---
Martin Nicholson - Shropshire, United Kingdom.
This page was last updated on April 14th 2014.