Martin Nicholson's Cemetery Project
St Mary, Almeley, Herefordshire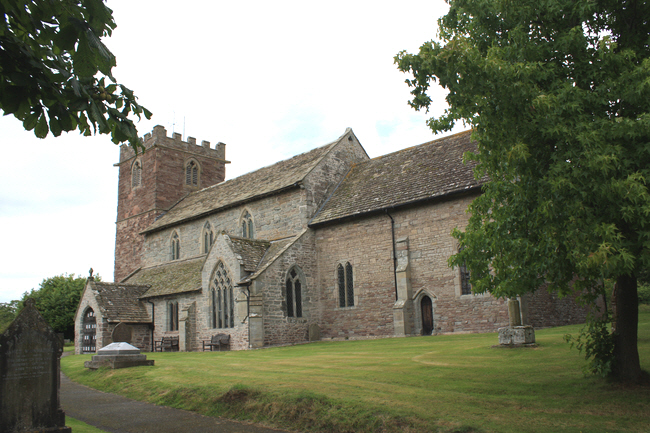 The oldest part of the church is the base of the West Tower, which was built about 1200. However most of the church can be dated to the Decorated or Middle Pointed period although the nave roof is 16th century and has scissor trusses with curved braces.
---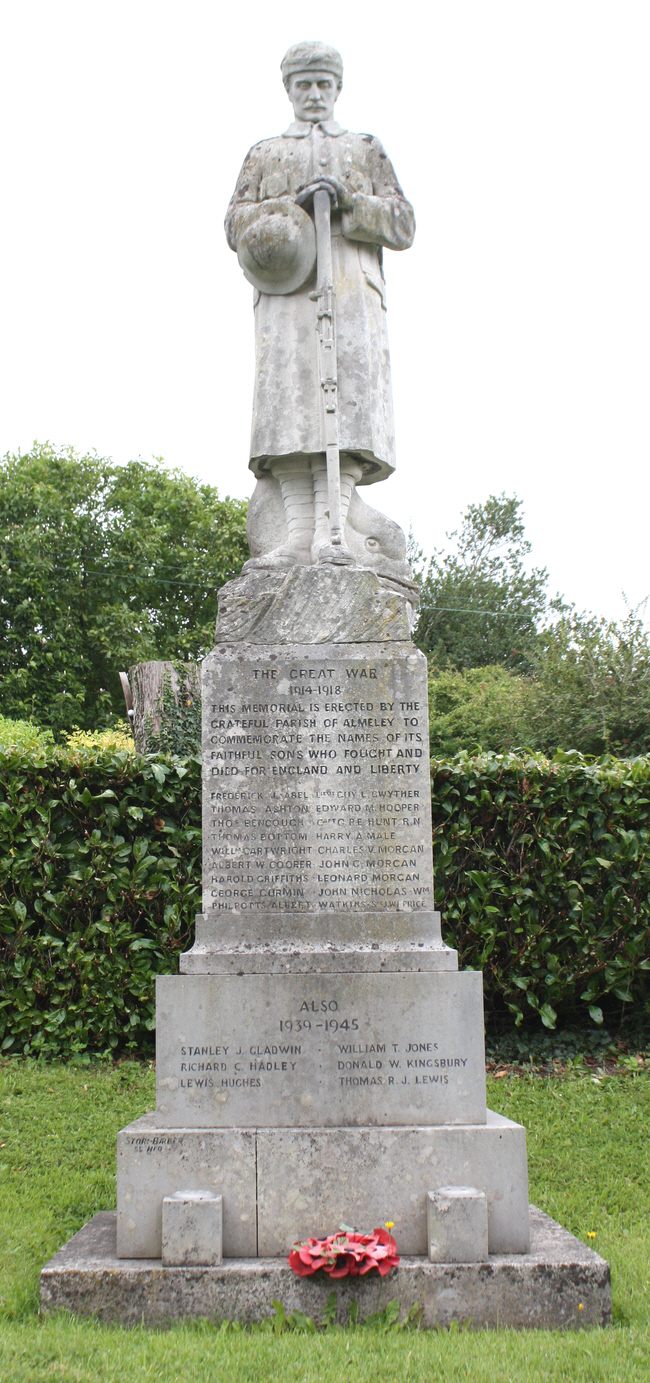 This elaborate war memorial is located just over the road from the church.
---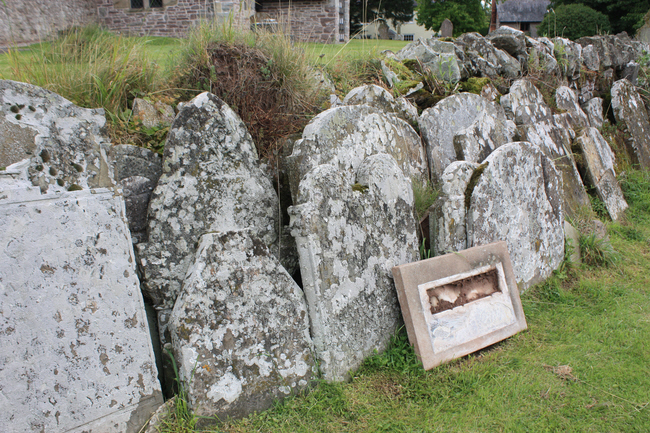 This is strong entry in the "Herefordshire Churches Hall of Shame".
---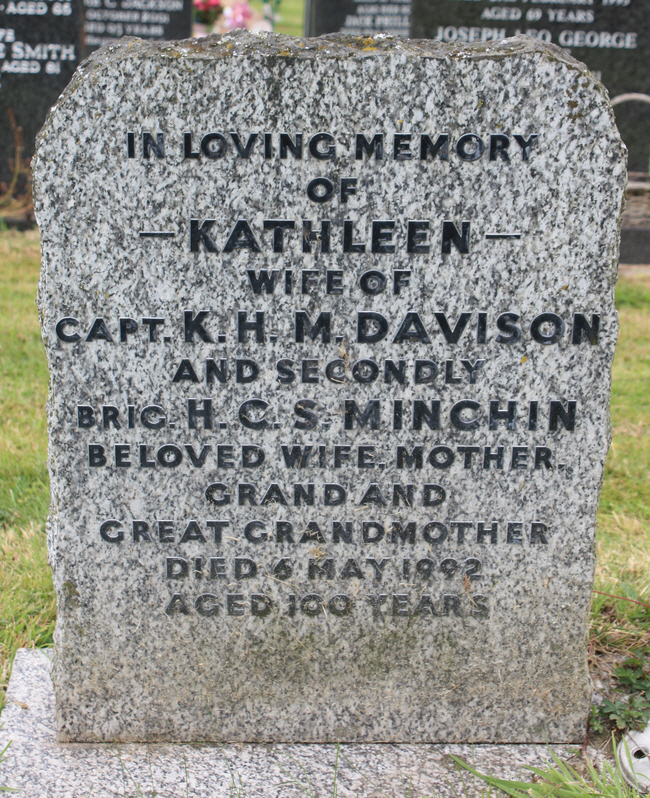 Aged 100.
---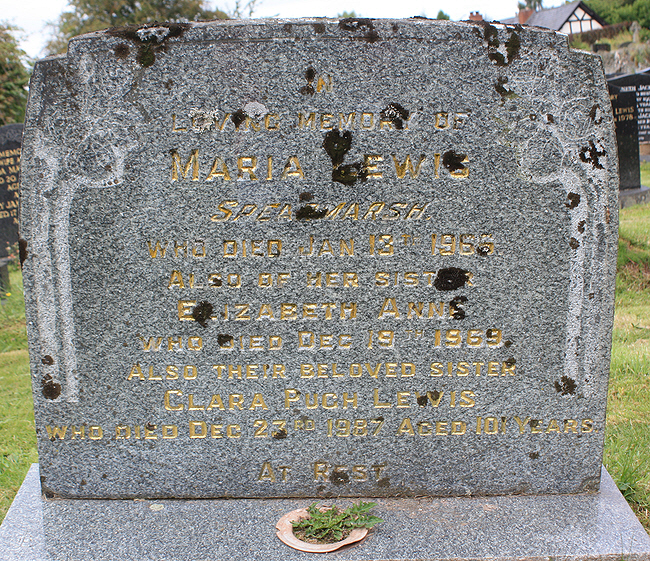 Aged 101.
---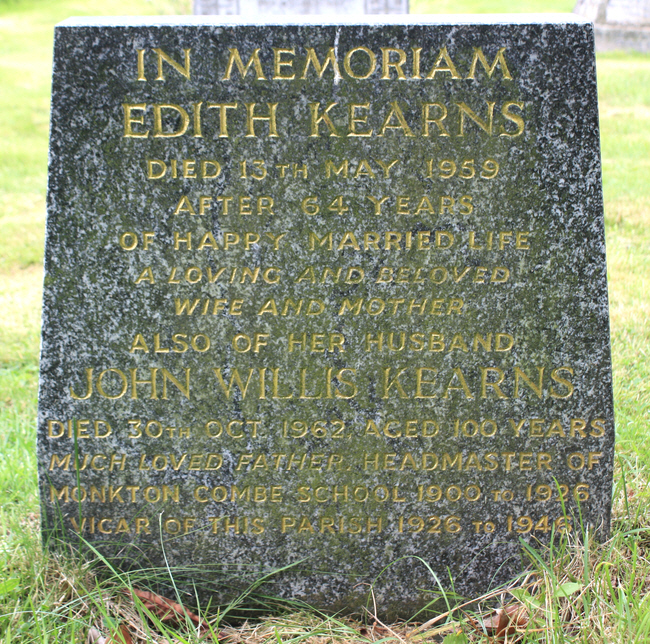 Aged 100.
---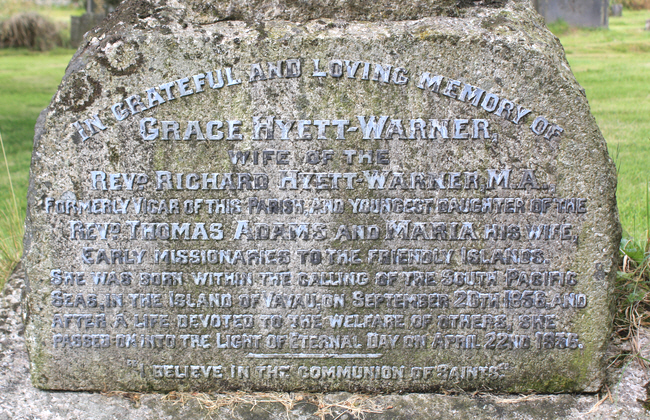 Thomas and Maria Adams were early missionaries to the Friendly Islands in the South Pacific.
---
Martin Nicholson - Shropshire, United Kingdom.
This page was last updated on August 15th 2014.