Martin Nicholson's Cemetery Project
St Padarn, Llanbadarn, Aberystwyth, Ceredigion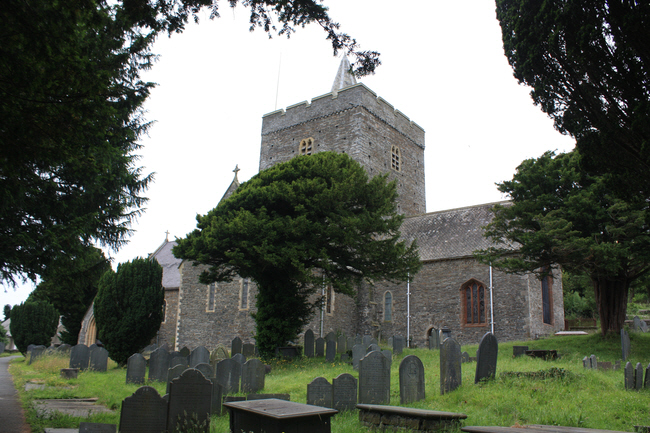 Saint Padarn's Church is a parish church of the Church in Wales, and the largest mediaeval church in mid-Wales. Founded in the early sixth century, St Padarn's Church has gone through many changes, from a Welsh monastic centre (a clas), a Benedictine priory, a clas again, a royal rectory, a church controlled by Chester's Vale Royal Abbey, and since 1538 a parish church under a vicar.
Very little is known of Saint Padarn (or Paternus to use his Latin name), and almost nothing with any degree of certainty; the earliest literary reference to him is by Rhygyfarch in about 1097.
---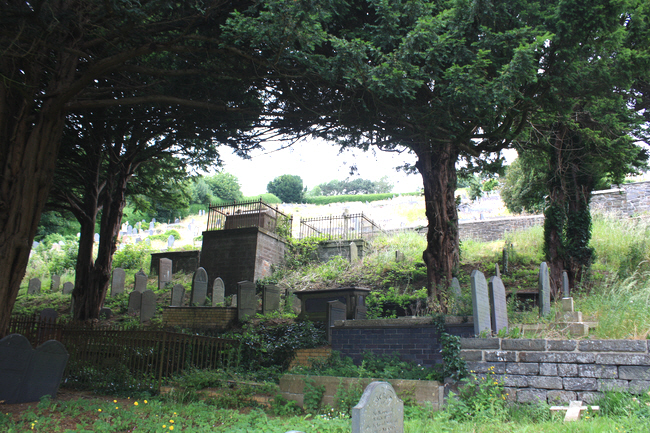 Very unusually we were unable to conduct a full survey of the churchyard on grounds of safety! As can be seen from these three photographs parts of the site are both overgrown and steeply sloping.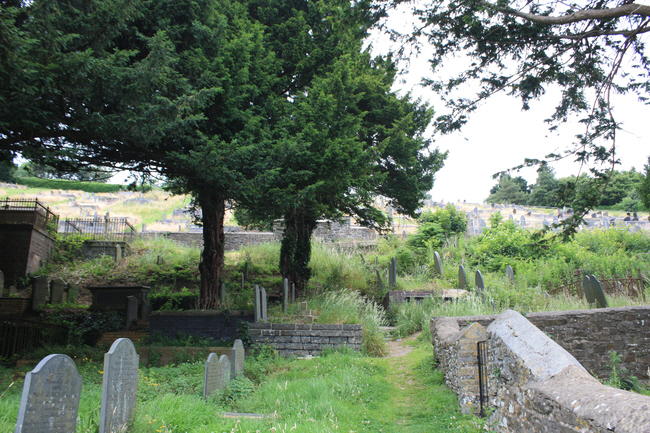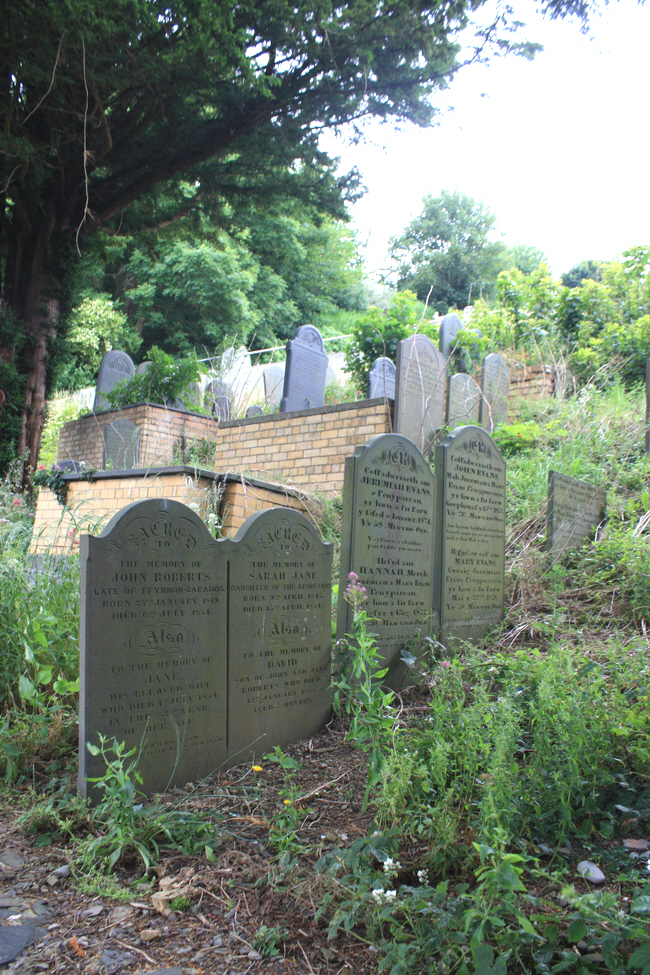 ---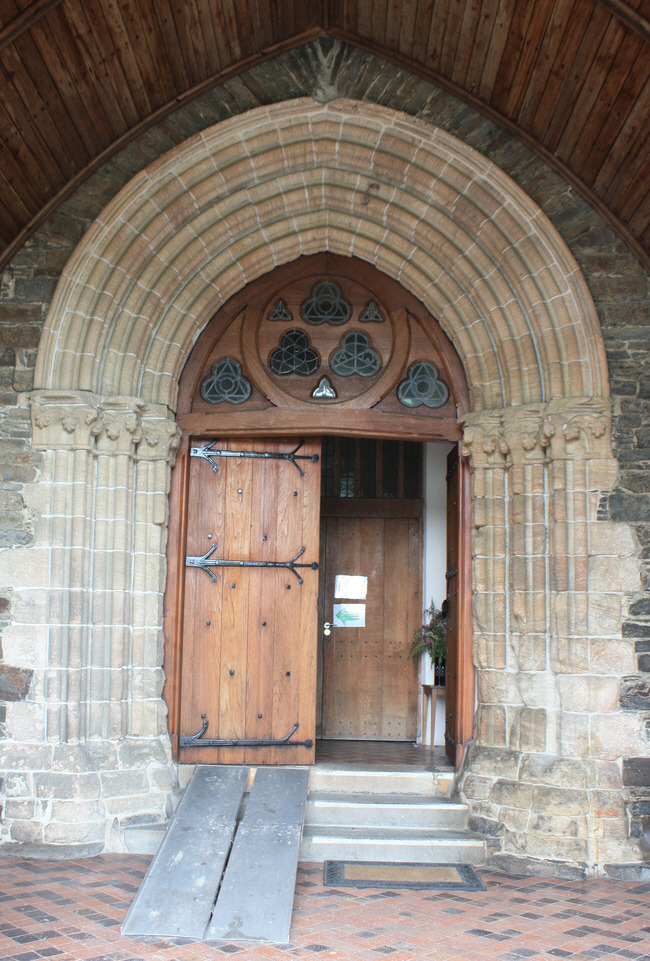 The magnificant south door.
---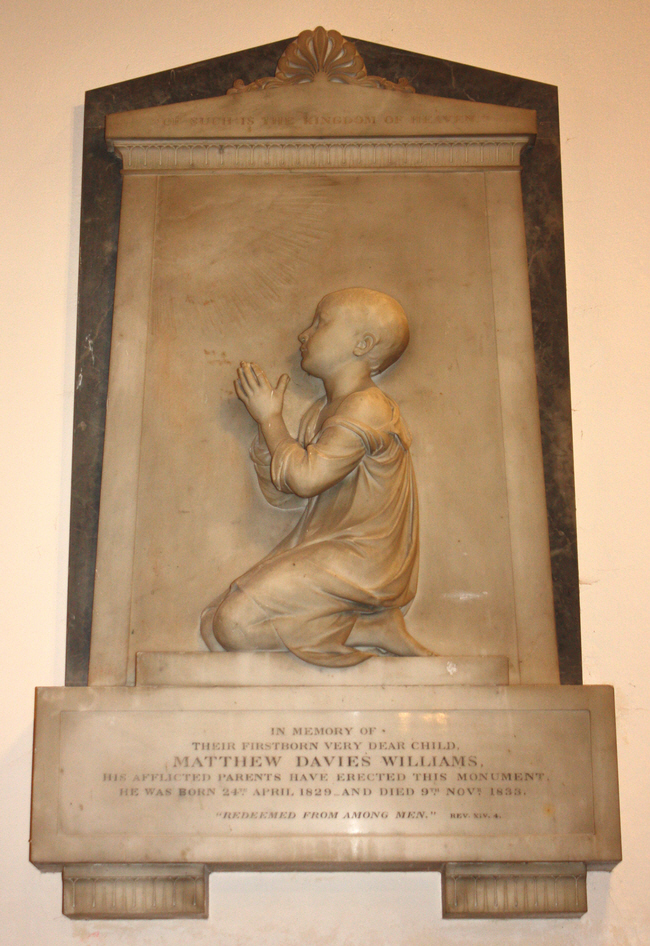 The delightful memorial to Matthew Williams who died in 1833 aged 4.
---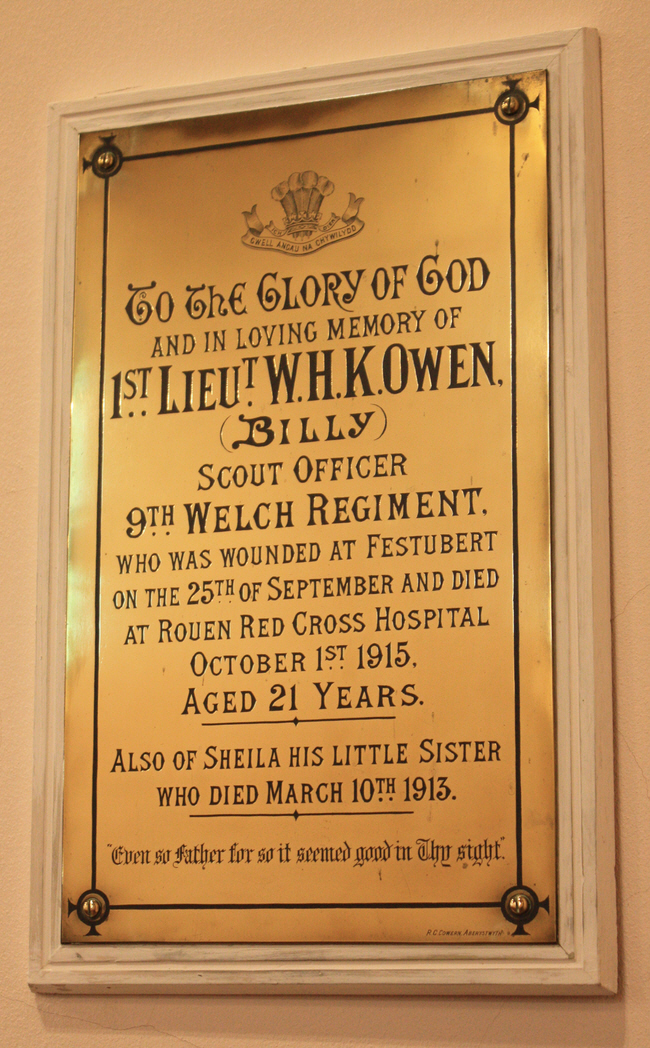 A Scout Officer collects and collates all information, both by personal observation, and by close touch with troops in front line, snipers, scouts, patrols, and observers. This is the first time we have seen this particular rank listed on a memorial.
---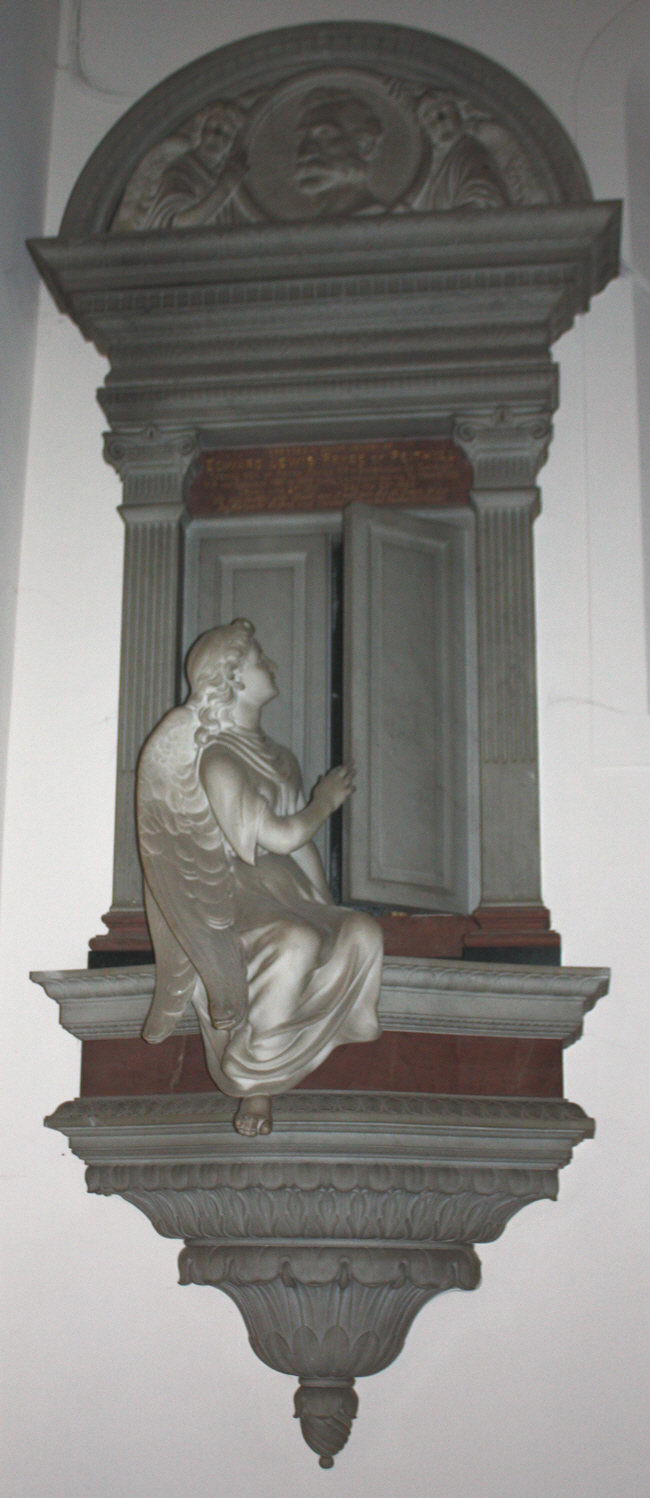 We don't know the exact significance of this statue of an angel opening a tomb door.
---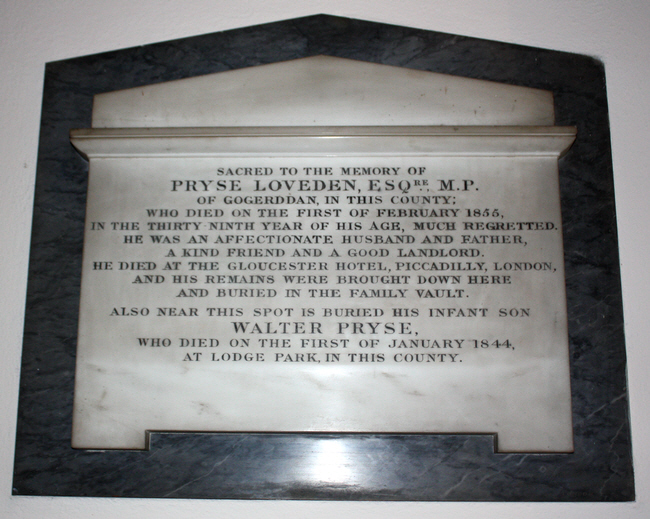 Pryse Loveden "died at Gloucester Hotel, Piccadilly, London" and his remains were transported to Aberystwyth.
---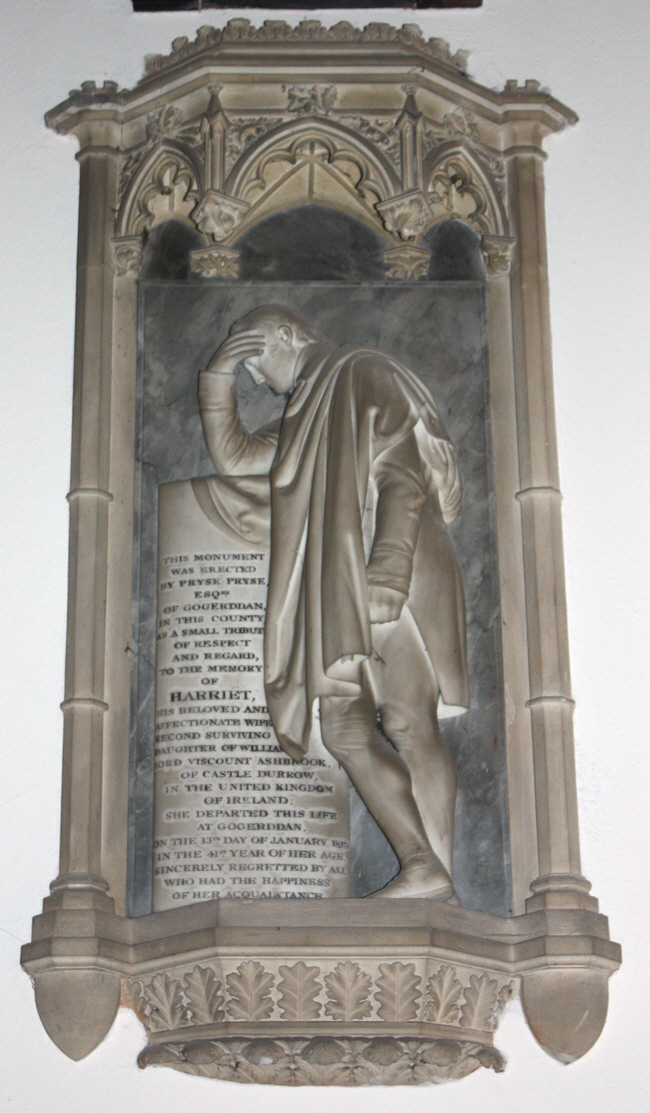 This memorial shows a widower mourning his deceased wife.
---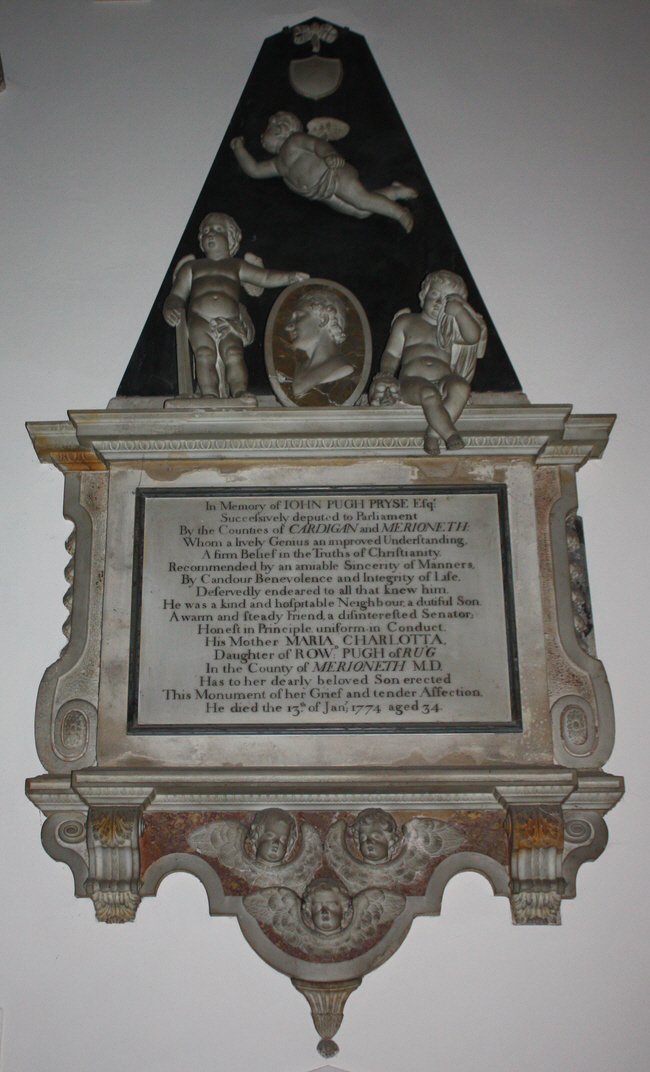 The large memorial to John Pugh Pryse MP (died 1774), with numerous cherubs, one holding portrait relief, attributed to Van der Hagen of Shrewsbury.
---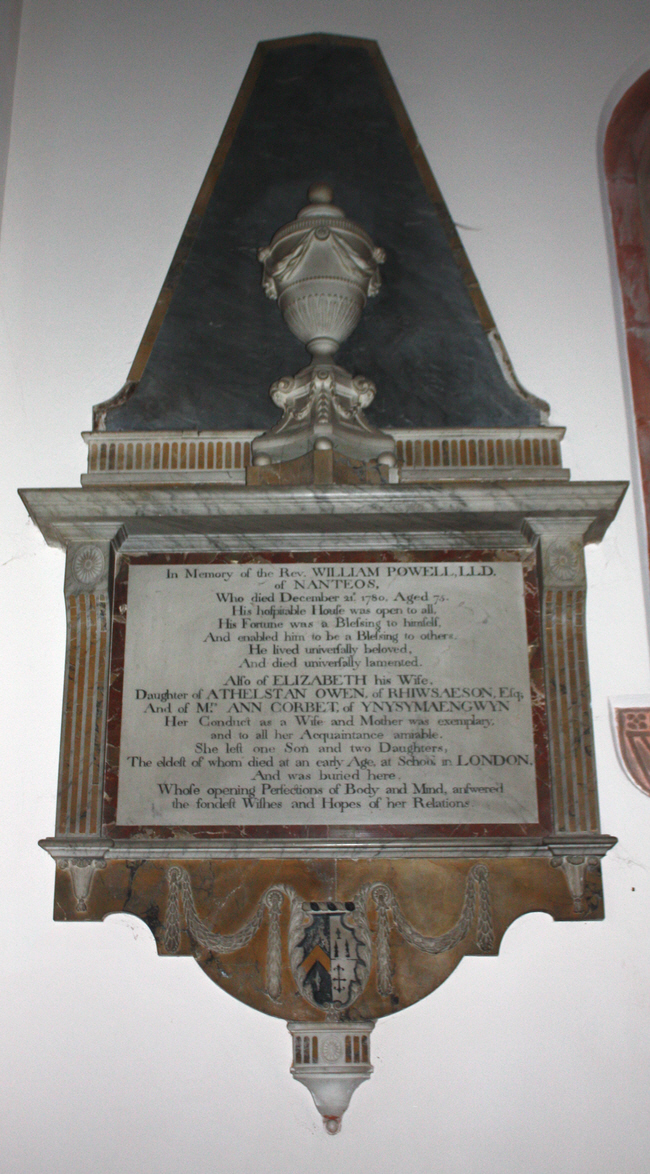 "... died at an early age at school....
---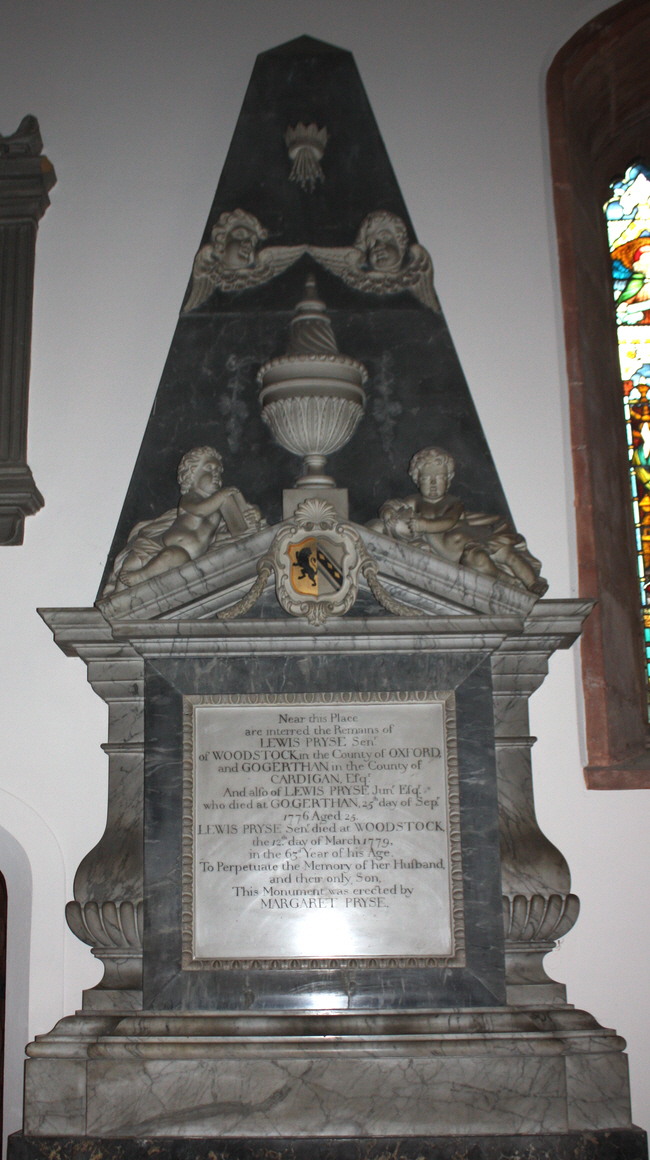 The large and fine white and grey marble monument to Lewis Pryse of Gogerddan and Woodstock, (died 1779), with rusticated base and a pedimented plaque framed by half-balusters.
---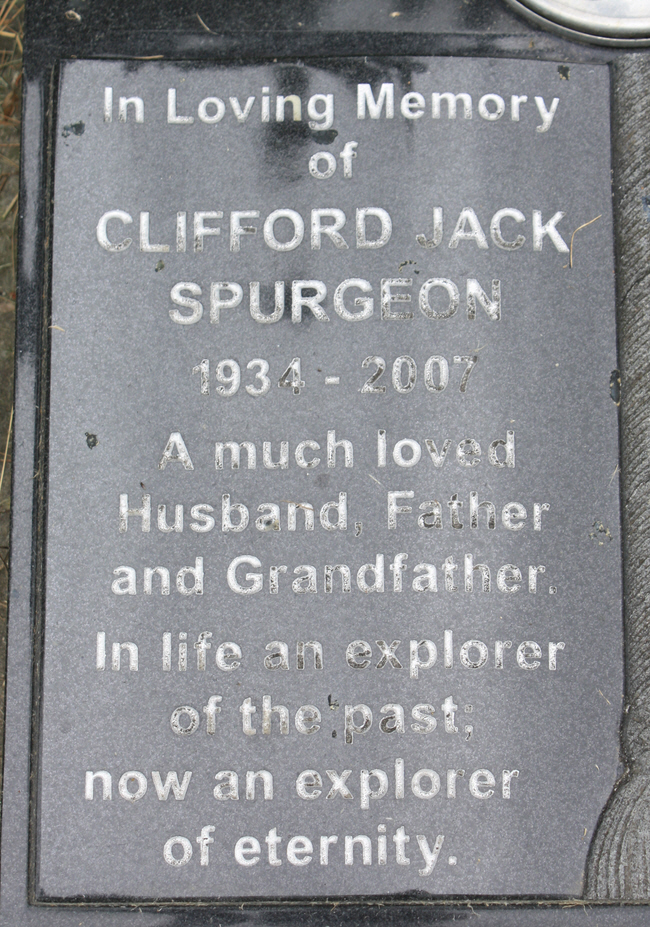 "... now an explorer of eternity."
---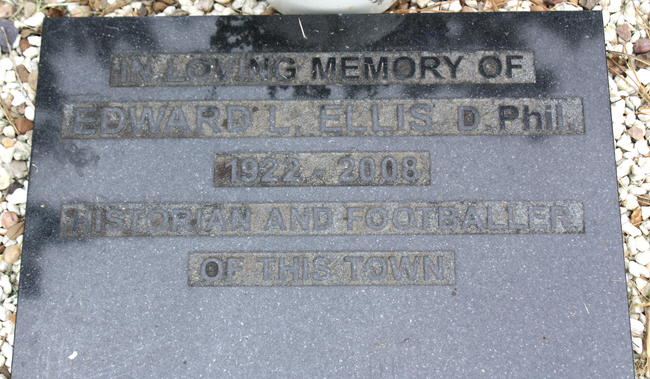 Edward was a Historian and Footballer.
---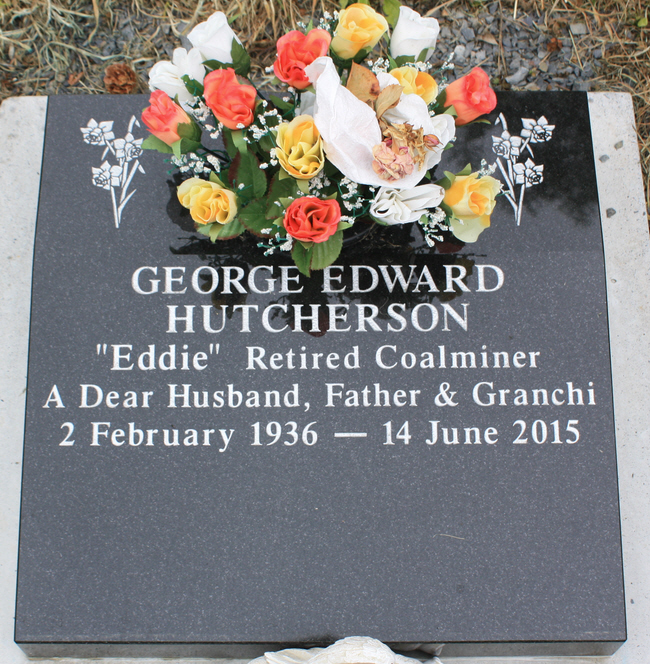 Eddie was a "Retired Coalminer".
---
Lewis Lewis was the Proprietor of the Bathing Machines at Aberystwyth.
---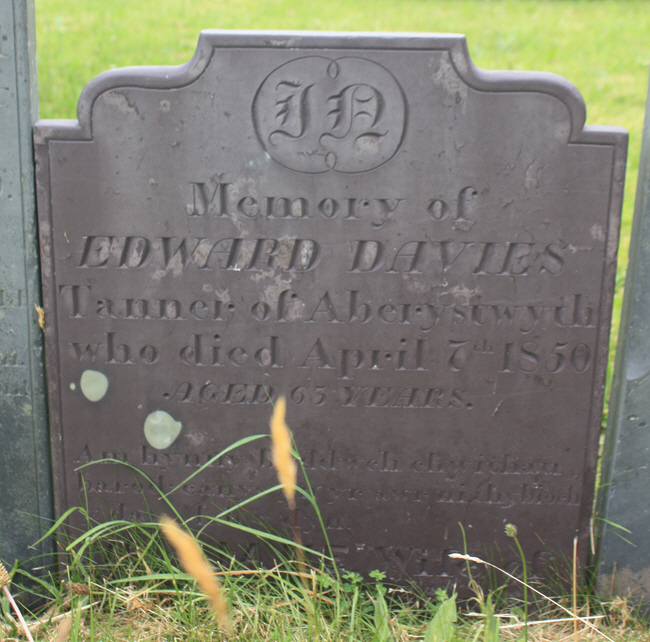 Edward was a Tanner.
---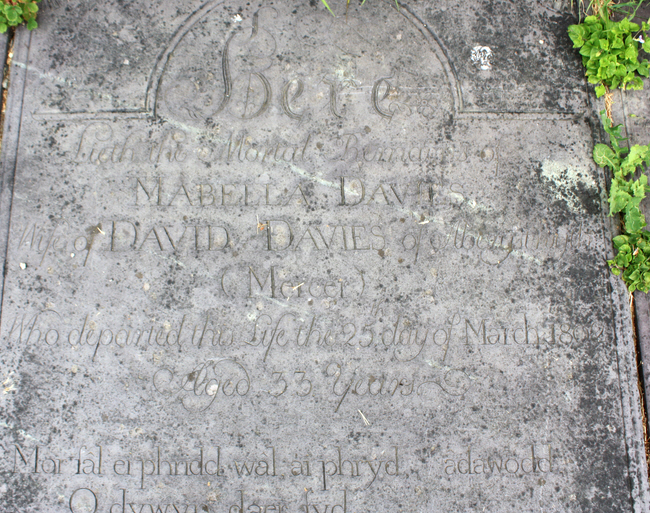 David Davies was a Mercer.
---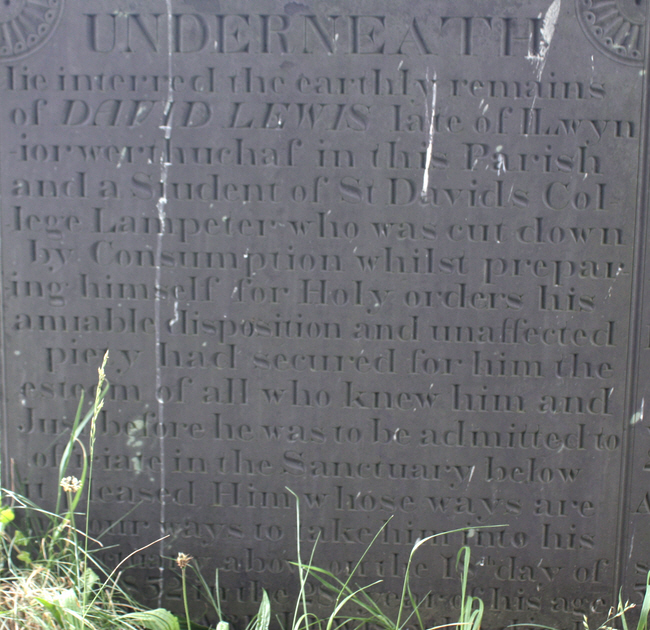 David Lewis "... was cut down by consumption while preparing himself for Holy orders".
---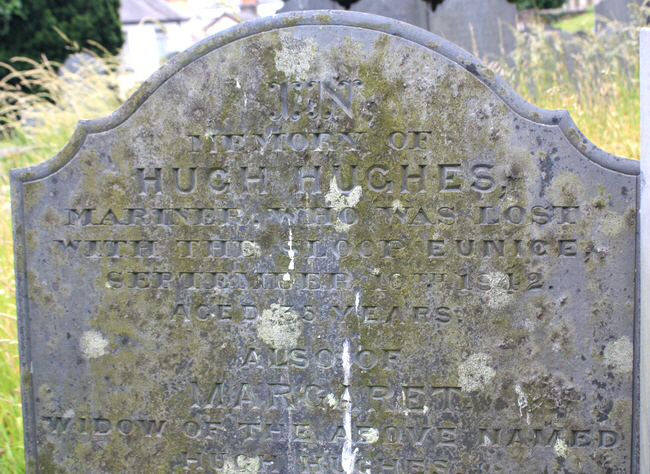 Hugh Hughes "was lost with the sloop "Eunice"..".
---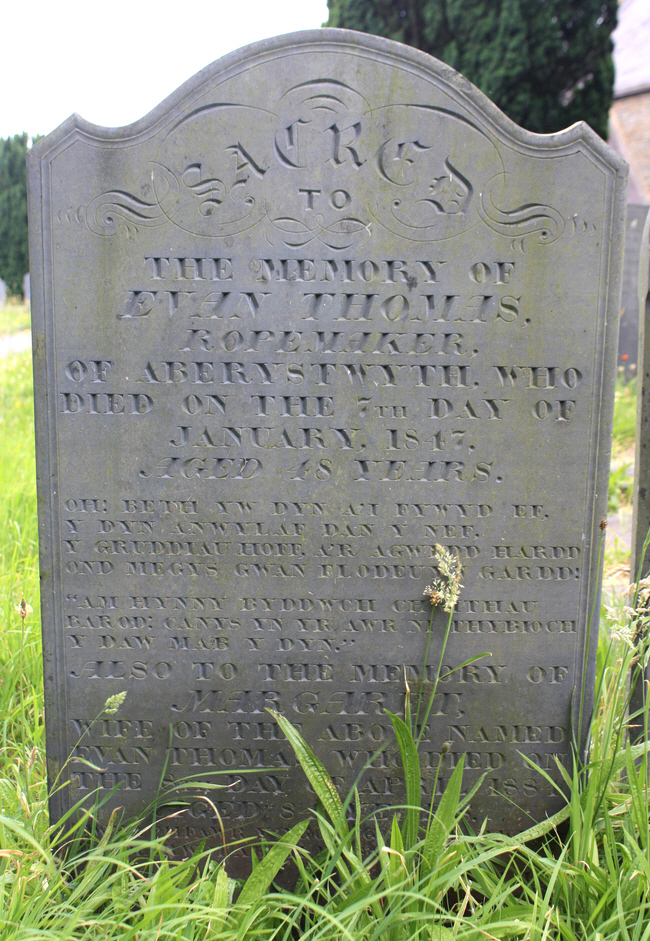 Evan was a Ropemaker.
---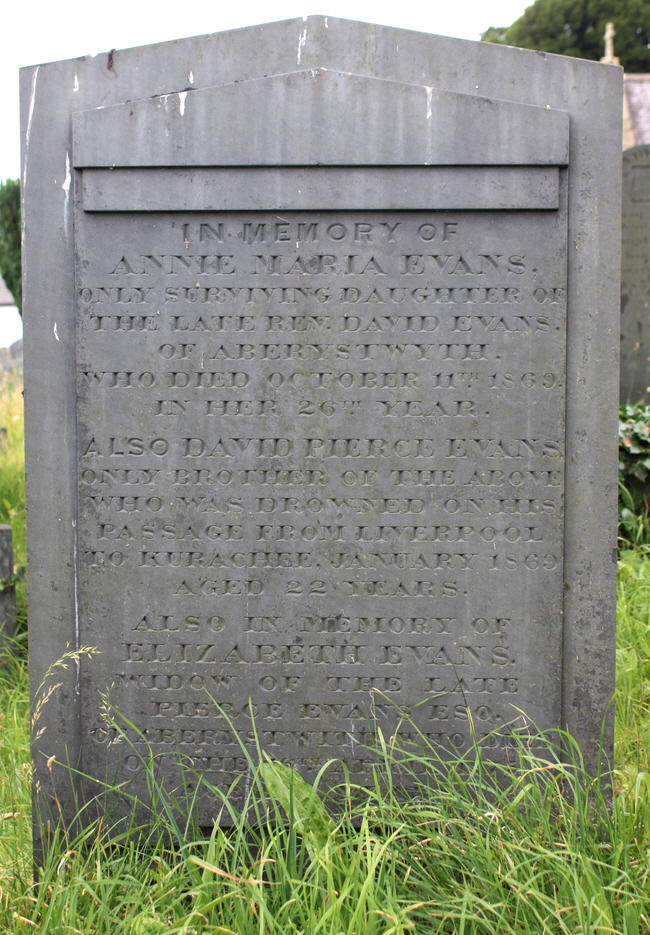 David Evans "was drowned on the passage from Liverpool to Kurachee... ".
---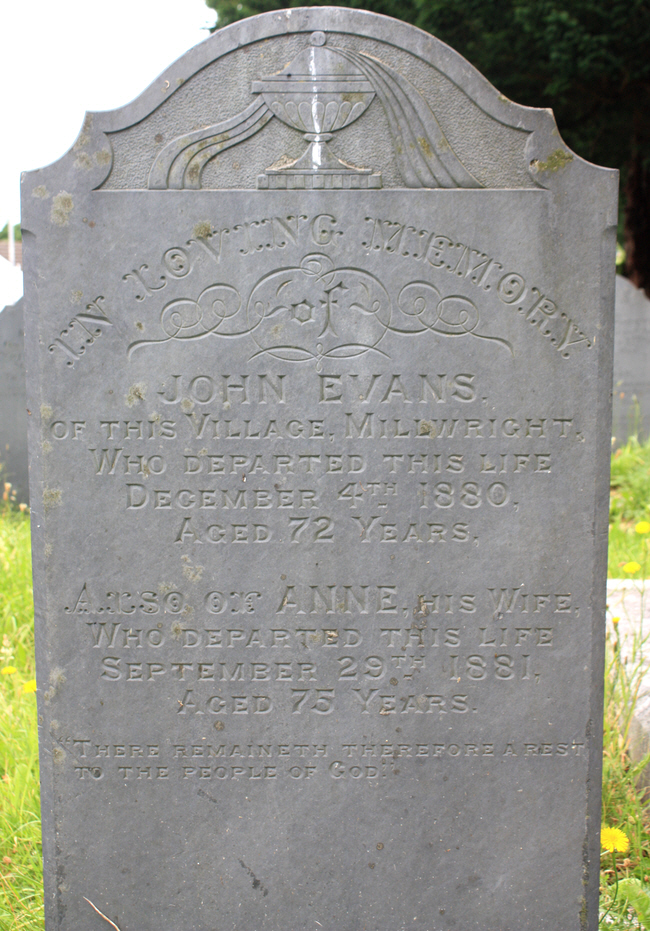 John was a Millwright.
---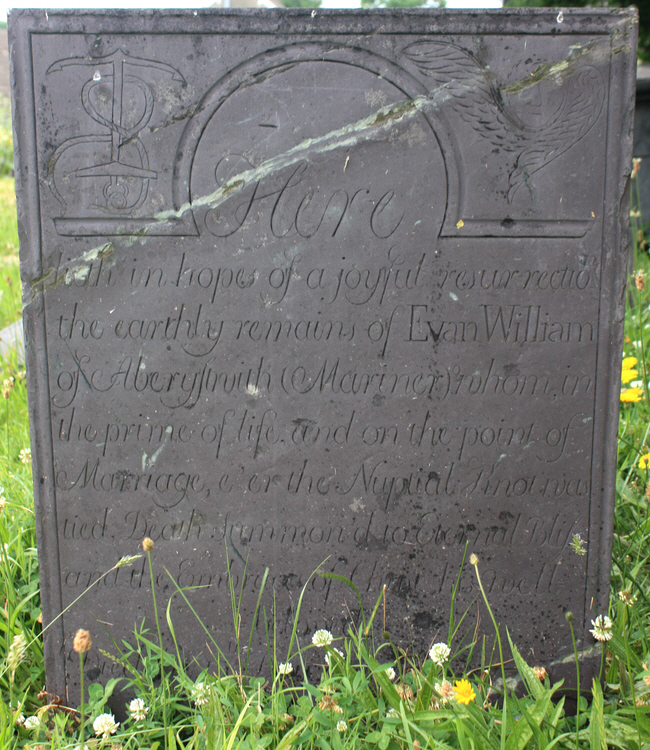 Evan died "on the point of marriage".
---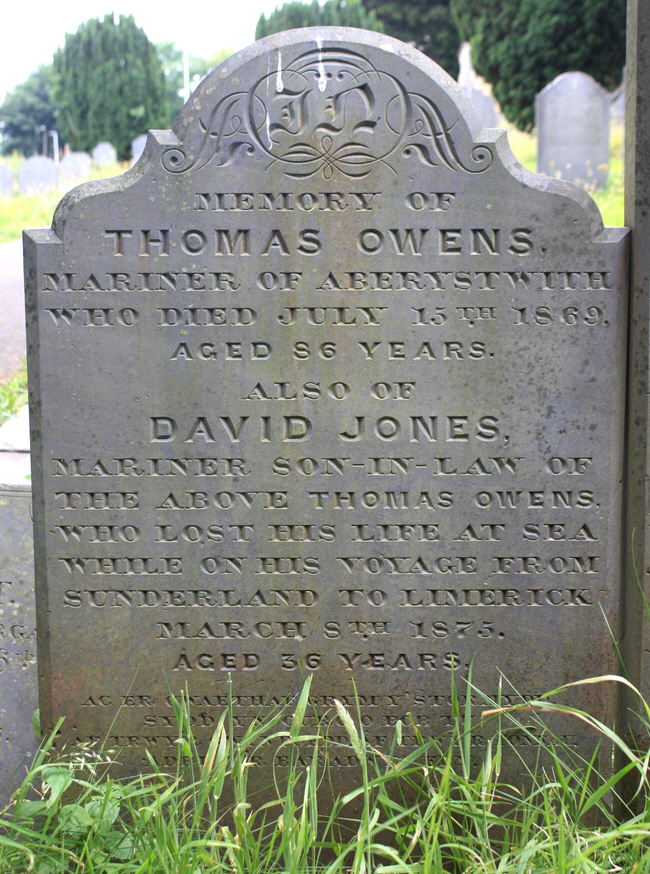 David Jones "... lost his life at sea while on his voyage from Sunderland to Limerick.".
---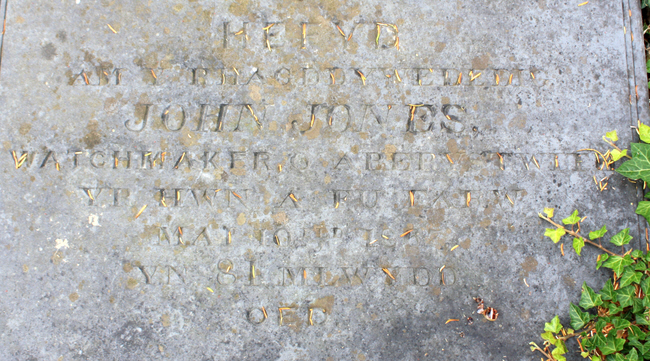 John Jones was a Watchmaker.
---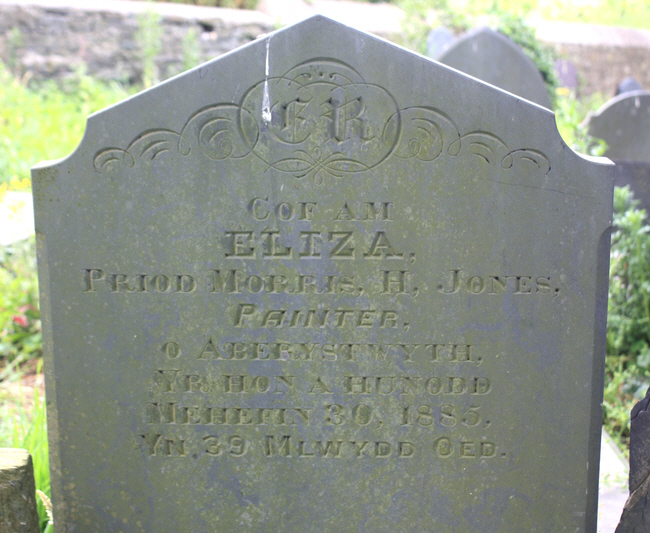 Morris Jones was a Painter.
---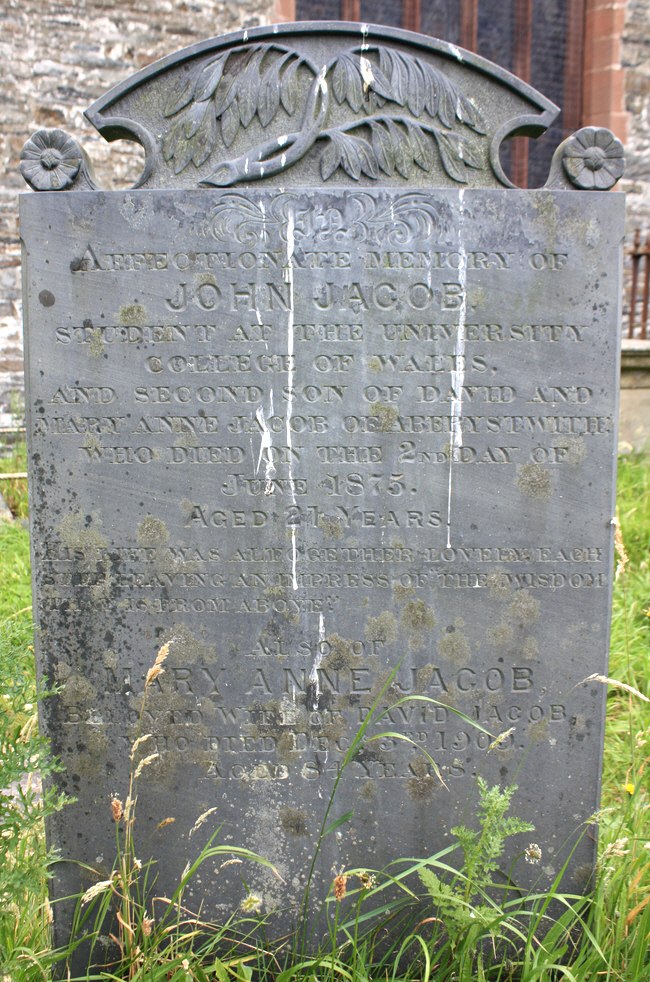 John was a University Student.
---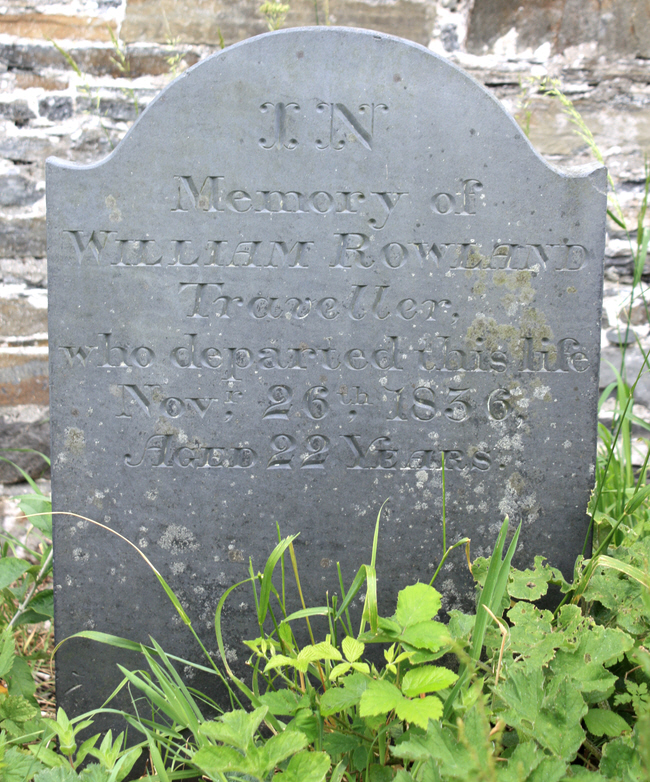 William was a Traveller.
---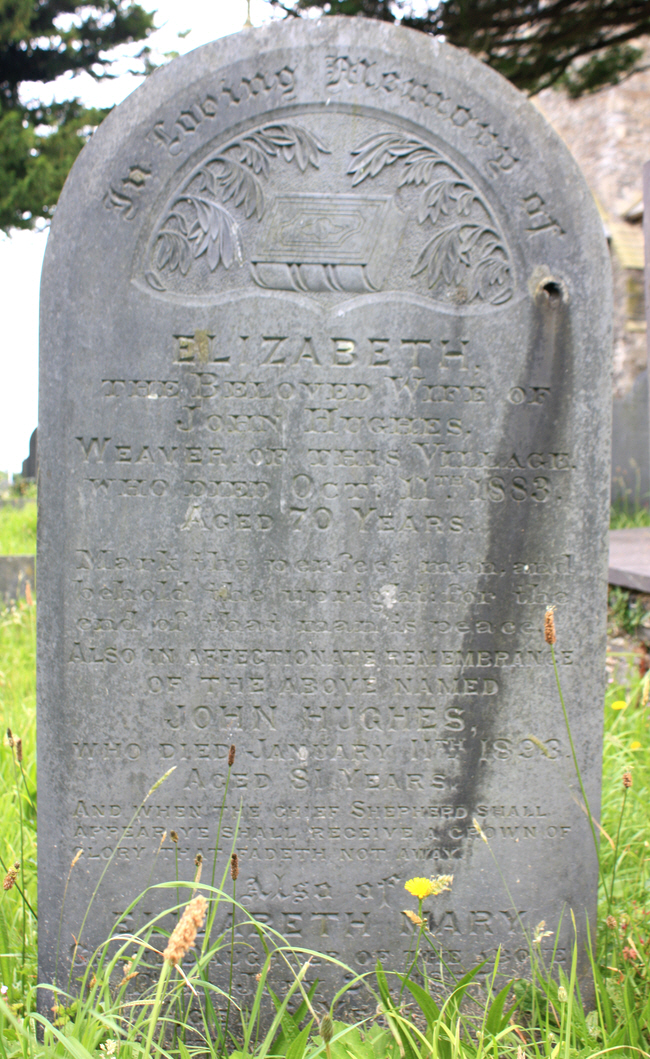 John was a Weaver.
---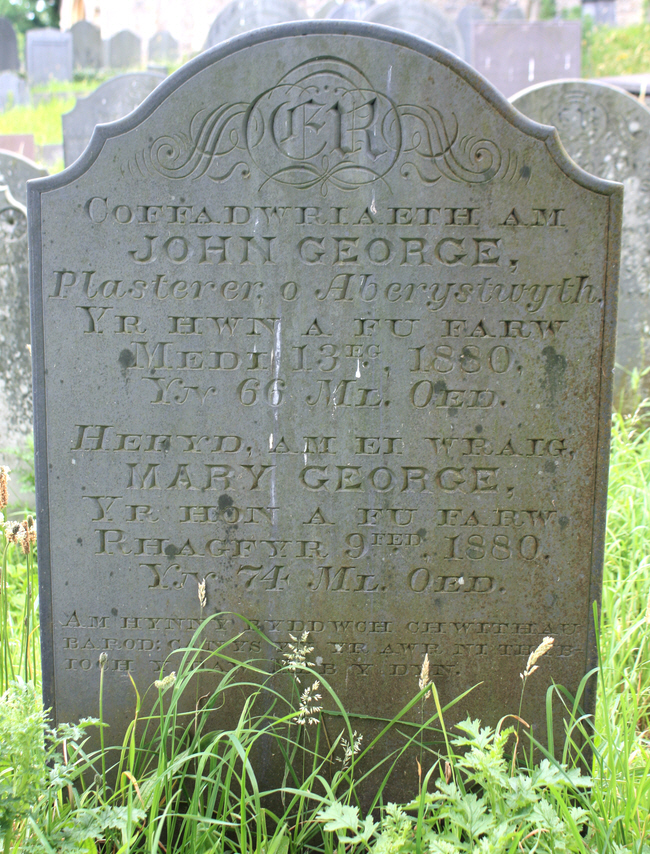 John was a Plasterer.
---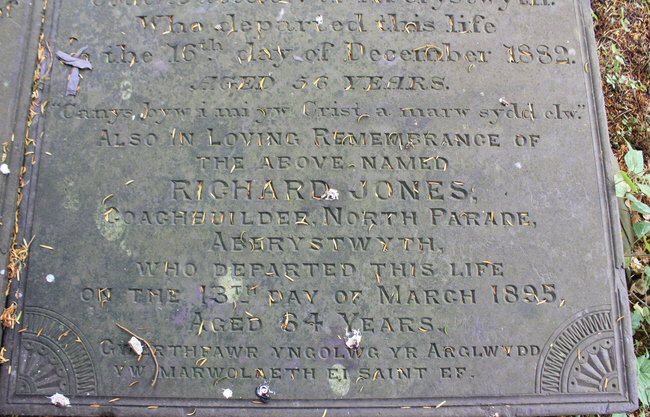 Richard was a Coachbuilder.
---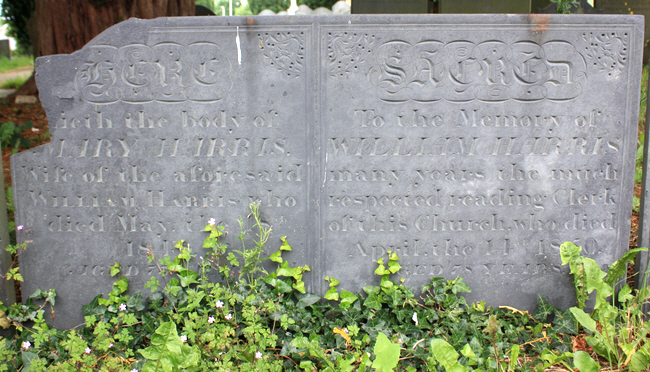 William was a Reading Clerk.
---
John was a Coachbuilder.
---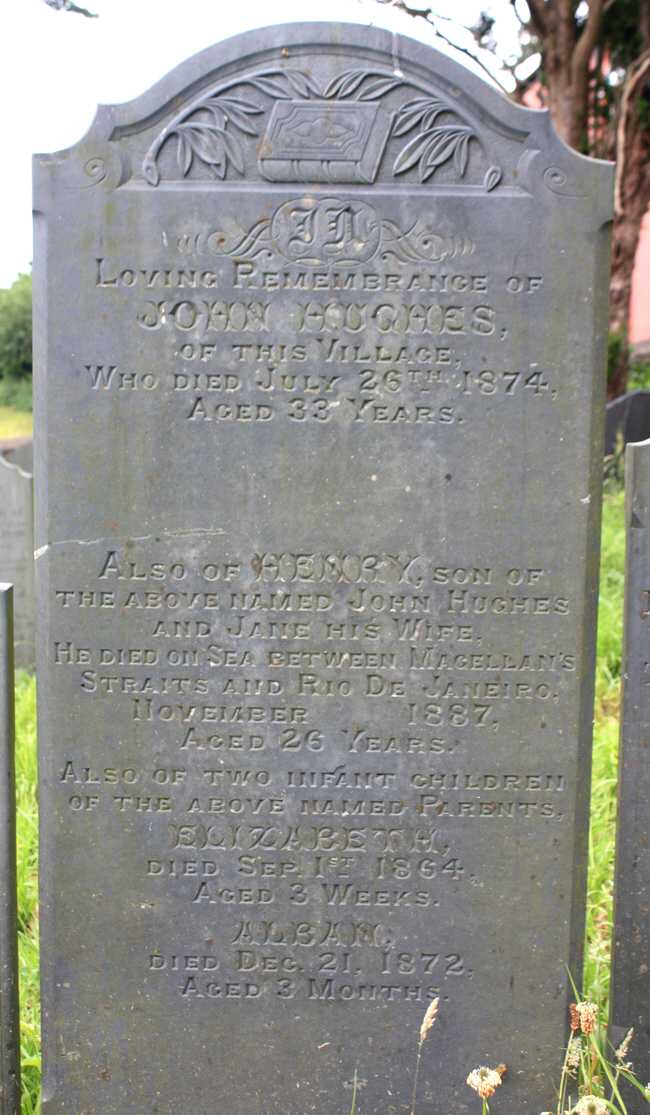 Henry "... died between Magellan's Straits and Rio de Janeiro.".
---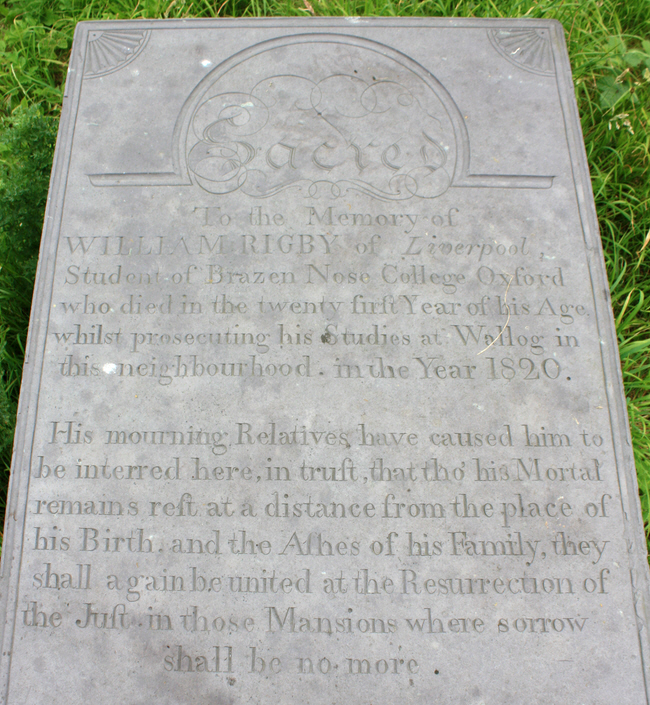 William was a Student at Brazen (sic) Nose College Oxford.
---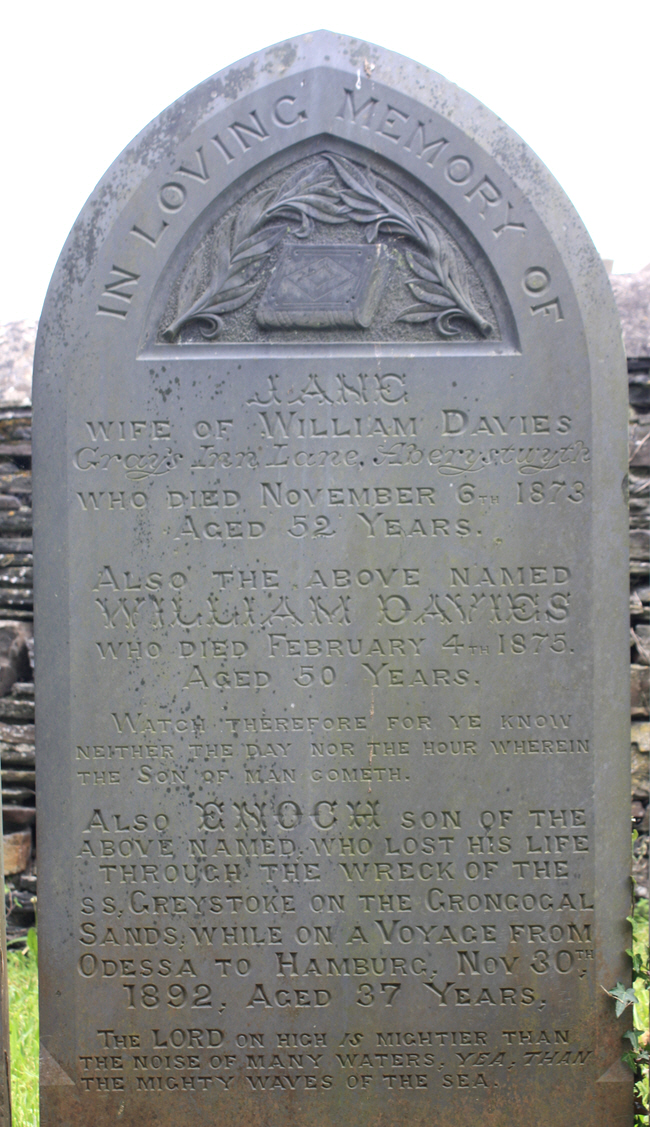 Enoch "... lost his life through the wreck of the S.S. Greystoke on the Grongogal (sic) sands ..." when on route from Odessa for Hamburg with a cargo of grain.
---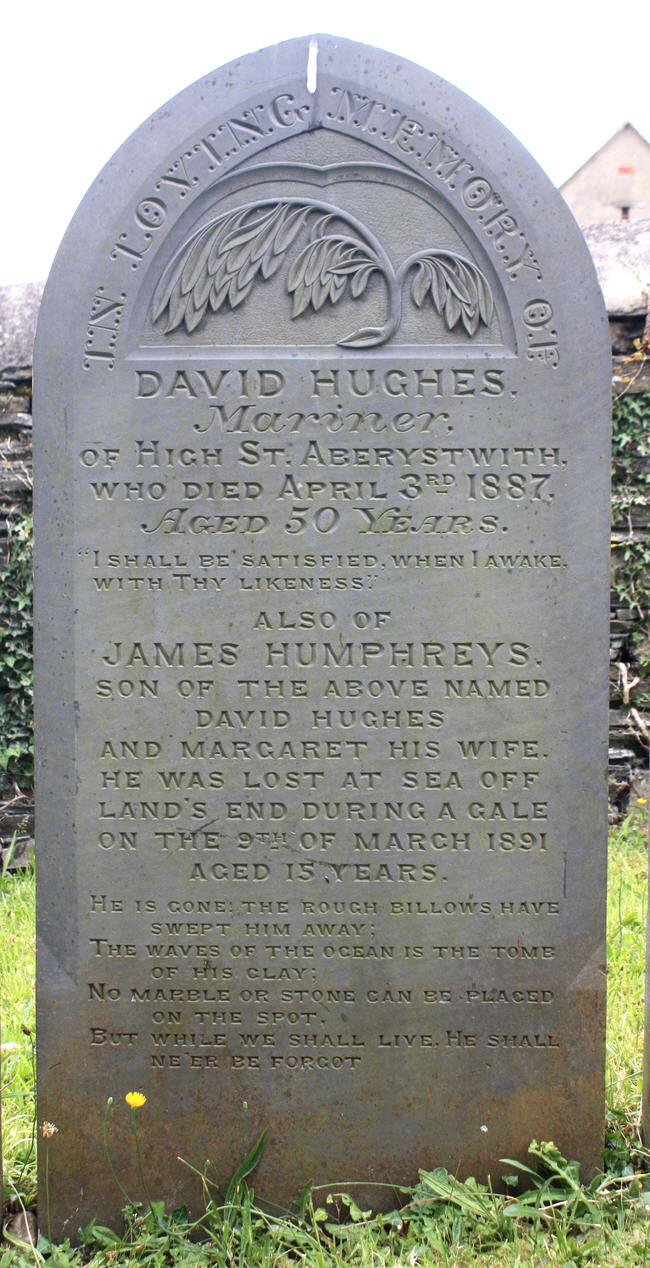 James was .."lost at sea off Land's End during a gale.."..
---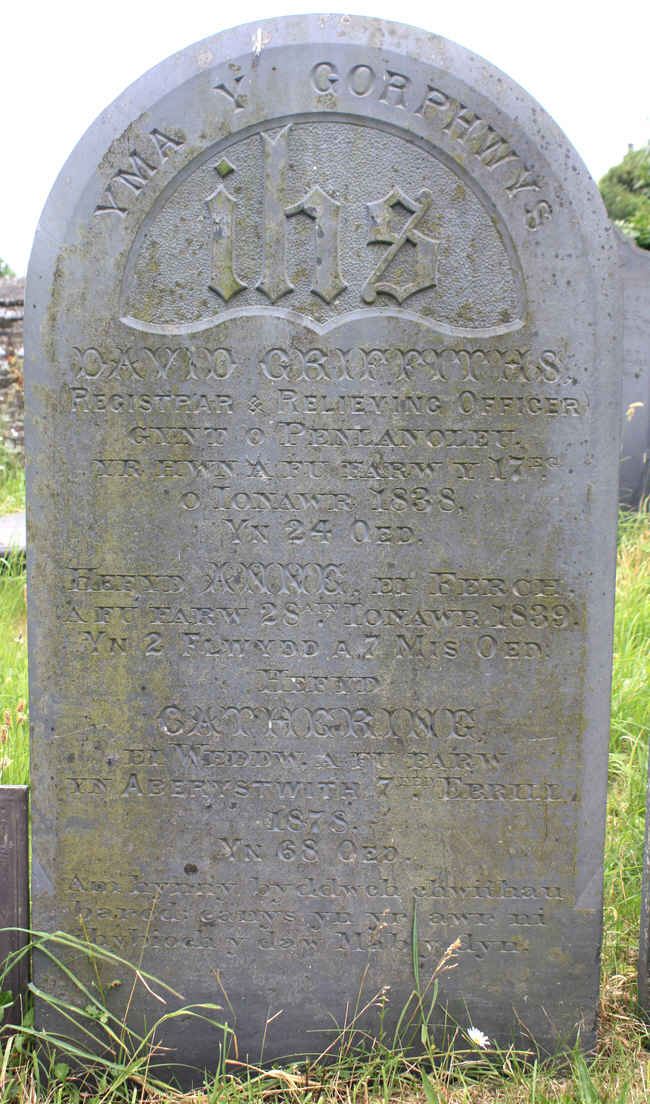 David was a Registrar & Relieving Officer.
---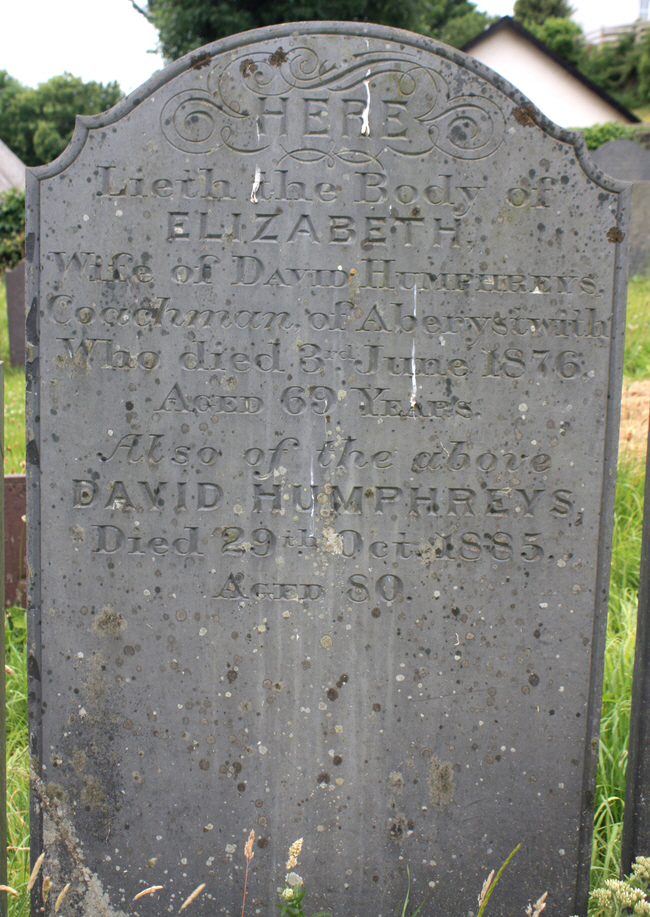 .David was a Coachman.
---
William was a Watch Maker.
---
Claire Christine Nicholson and Martin Piers Nicholson - Ticklerton (Shropshire) and Daventry (Northhamptonshire), United Kingdom.
This page was last updated on June 22nd 2017.