Martin Nicholson's Cemetery Project
St Michael, Michaelchurch-on-Arrow, Powys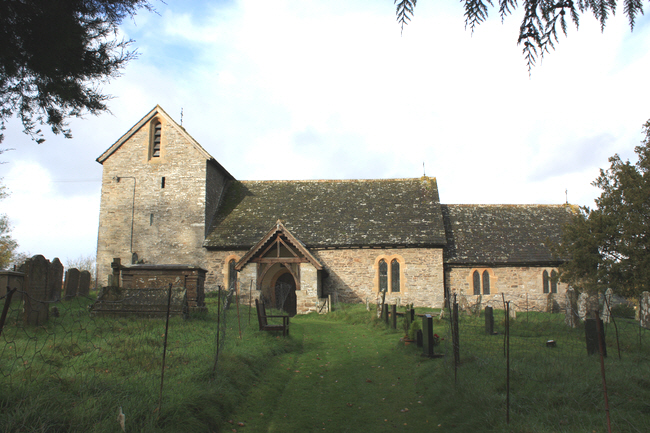 The tower and lower part of the nave are early, perhaps even 13th century, but there are few architectural details, except for a putatively early lancet in the tower, and much was probably swept away in the restoration of 1869.
---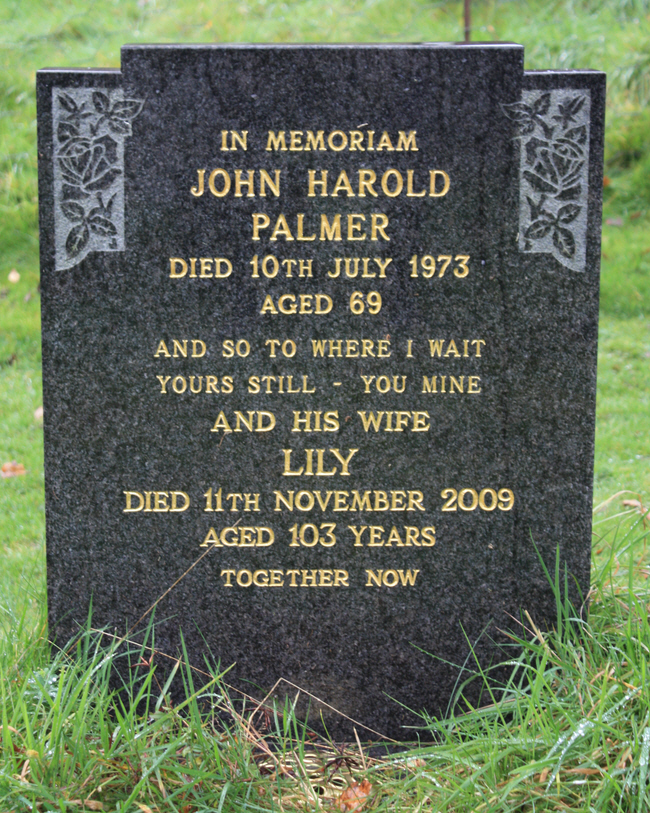 Aged 103.
---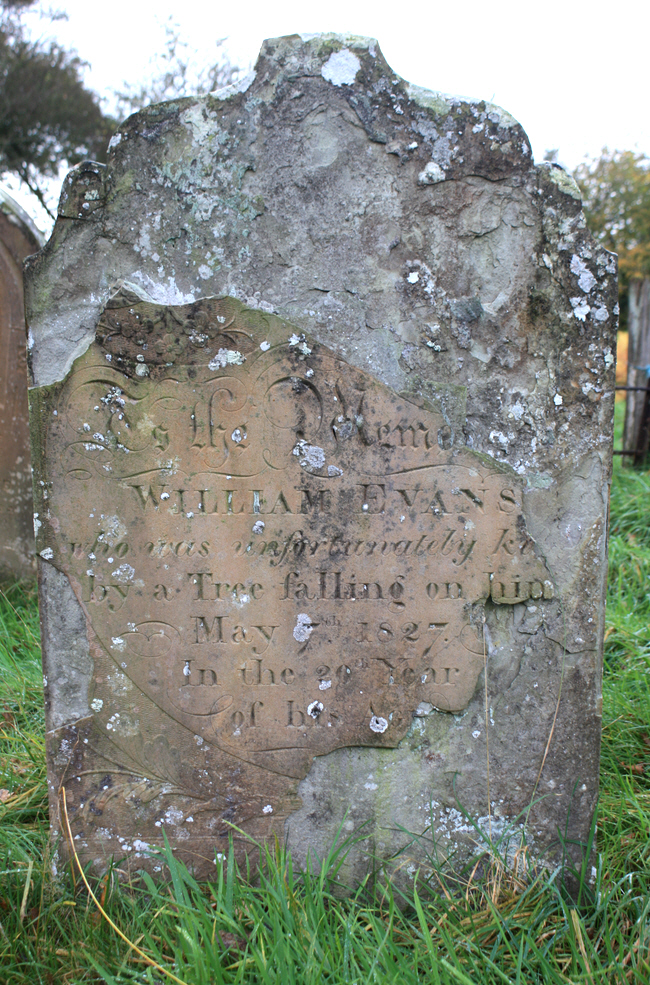 We only just found this grave in time - William Evans was "unfortunately killed by a tree falling on him."
---
Martin Nicholson - Shropshire, United Kingdom.
This page was last updated on November 1st 2014.