Martin Nicholson's Cemetery Project
St Asaph Cathedral, St Asaph, Denbighshire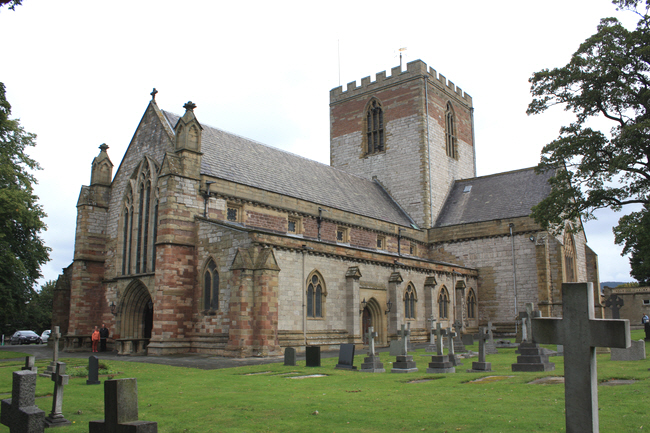 Saint Asaph Cathedral is the Mother Church of the Diocese of St Asaph, one of the six dioceses of the Church in Wales. Saint Kentigern built his Church here in AD560. When he returned to Strathclyde in AD573 he left Asaph as his successor and since that time the Cathedral has been dedicated to Saint Asaph.
---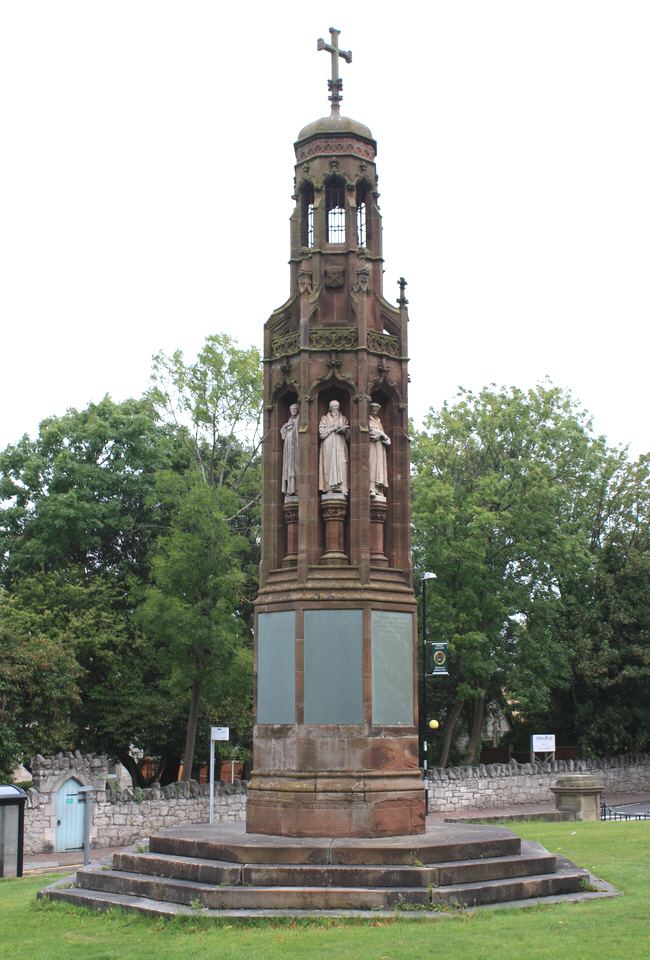 St. Asaph became a focus of an enterprise crucial to the survival of the Welsh language - the translation into Welsh of the Bible and Prayer Book. The translators, including Bishop William Morgan and other St. Asaph clergy, are remembered by the prominent 'Translators Memorial' on the Cathedral Green.
---
Henry Asaph Cleaver was connected with the Cathedral for 80 years including spells as Diocesan Registrar and Chapter Clerk.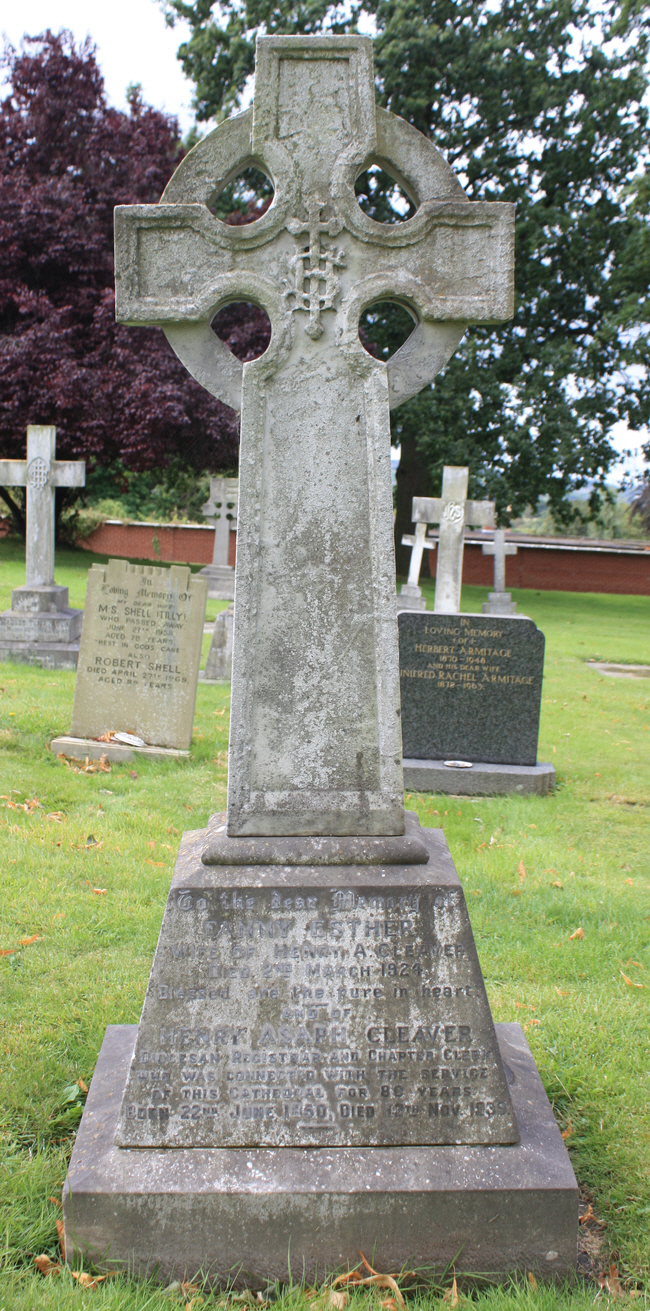 ---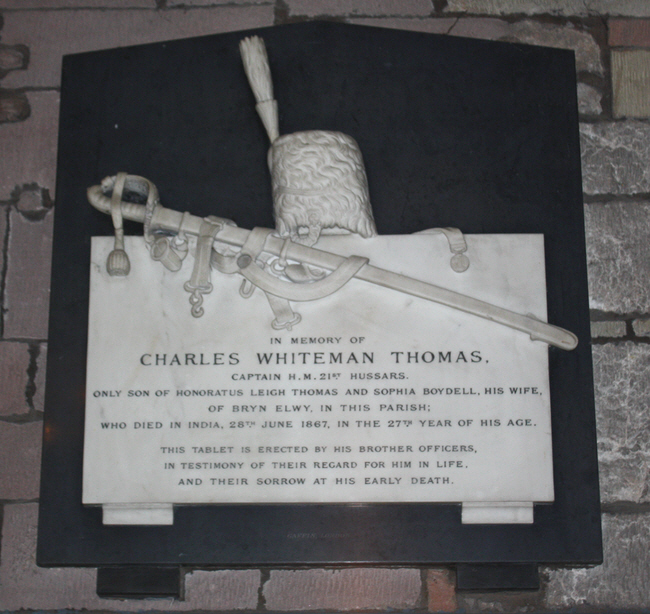 The impressive memorial to Charles Whiteman Thomas - Captain 21st Hussars.
---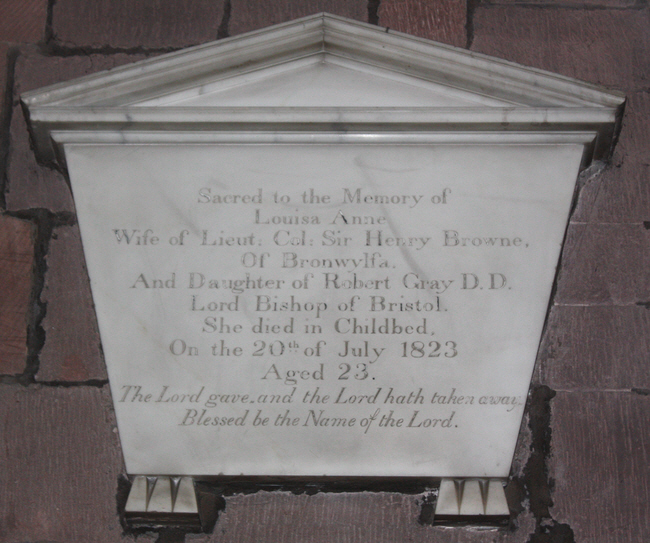 Both the wives of Sir Henry Browne died "in childbed" - Louisa in 1823 and Elizabeth in 1826.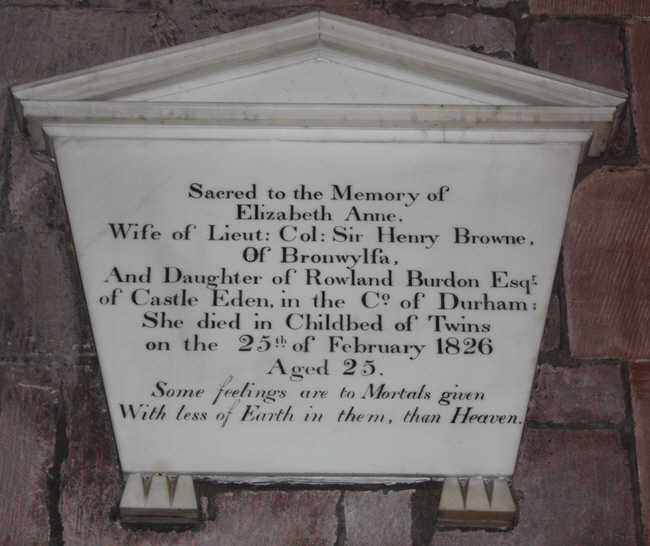 ---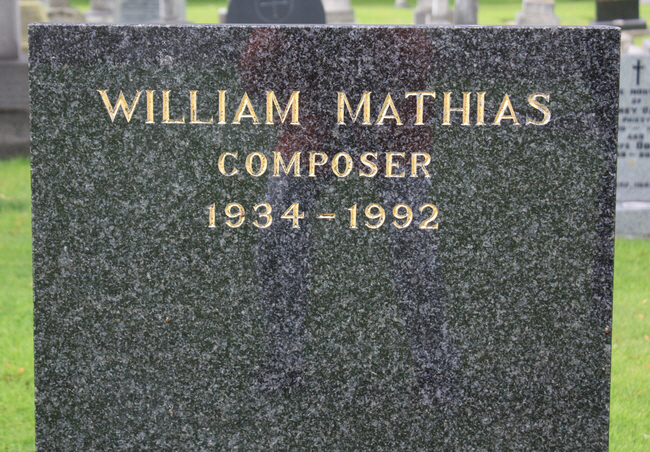 William Mathias CBE (1 November 1934 – 29 July 1992) was a Welsh composer whose most famous work was the anthem "Let the people praise Thee, O God" written for the July 1981 royal wedding of the Prince and Princess of Wales.
---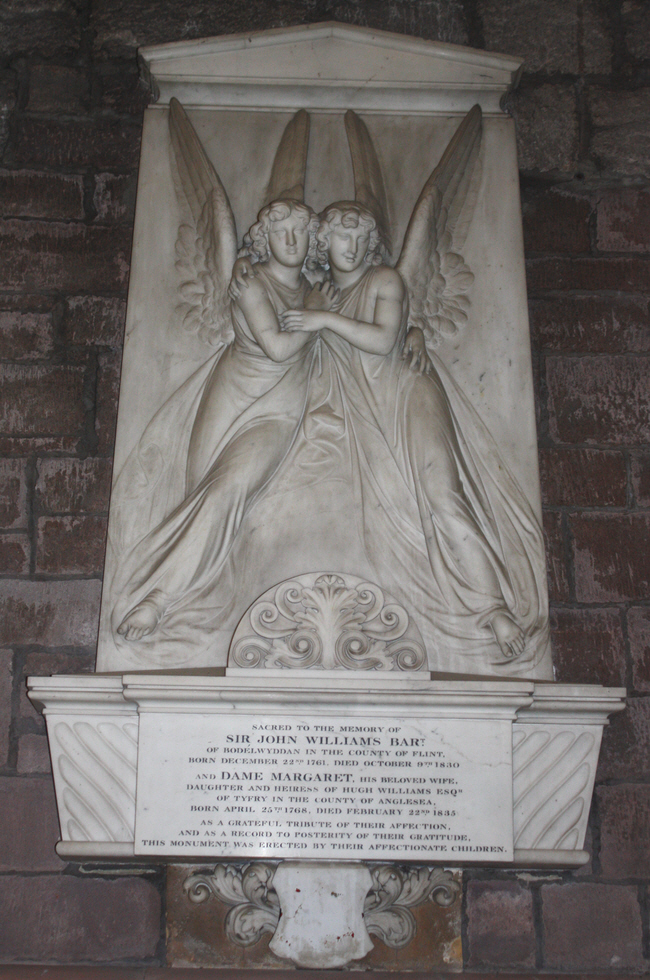 Sir John Williams died in 1830 and his wife, Dame Margaret, died in 1835.
---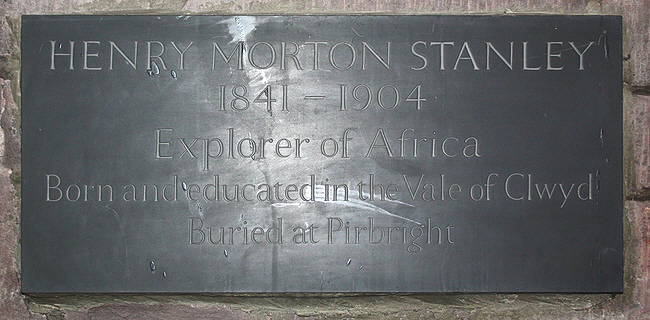 Sir Henry Morton Stanley GCB, born John Rowlands (28 January 1841 – 10 May 1904), was a Welsh journalist and explorer famous for his exploration of central Africa and his search for missionary and explorer David Livingstone. Upon finding Livingstone, Stanley allegedly uttered the now-famous greeting, "Dr. Livingstone, I presume?"
---

Herbert Jones was lost at sea "by the upsetting of a life boat" in 1881.
---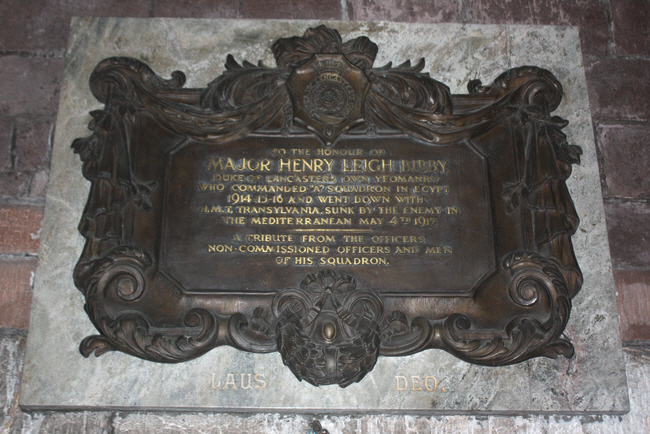 The SS Transylvania was a passenger liner of the Cunard subsidiary Anchor Line, and a sister ship to SS Tuscania. She was torpedoed and sunk on May 4, 1917 by the German U-boat U-63 while carrying Allied troops to Egypt and sank with a loss of 412 lives.
---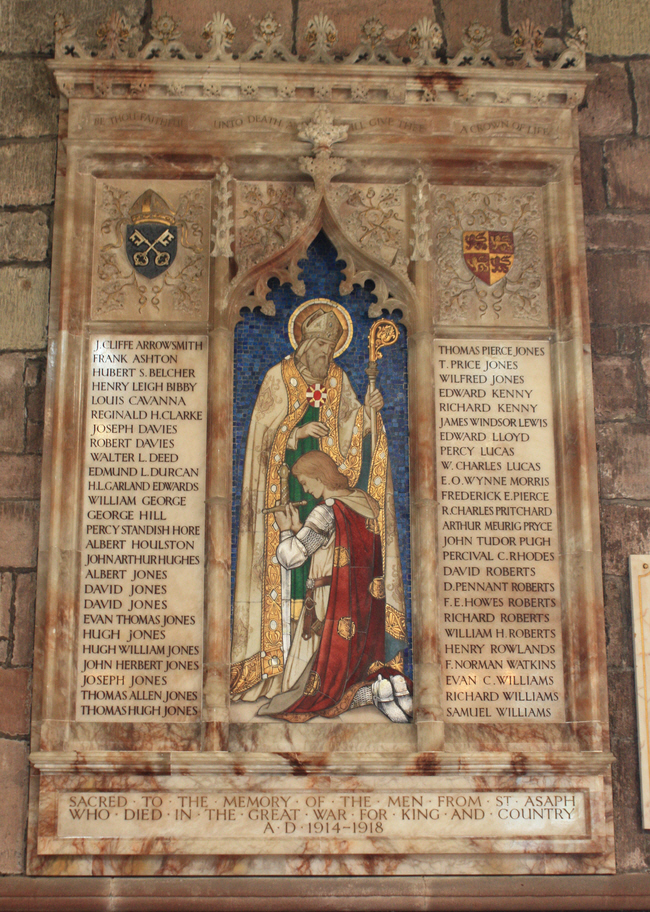 Two colourful and ornate war memorials.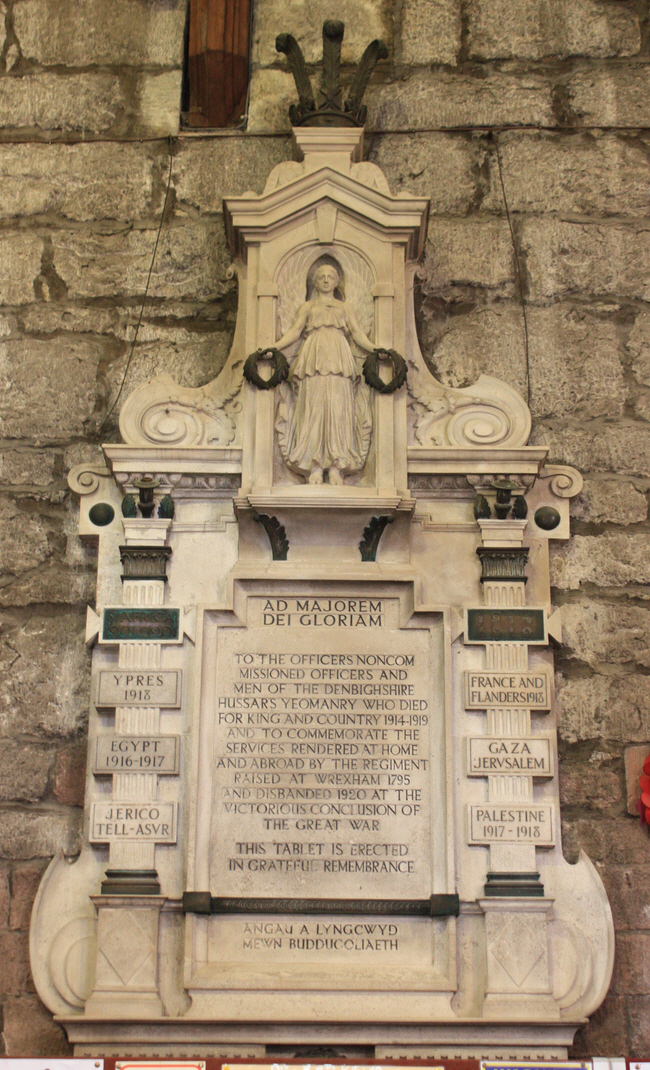 ---
Martin Nicholson - Daventry, United Kingdom.
This page was last updated on August 20th 2014