Martin Nicholson's Cemetery Project
St Peter, Astley, Worcestershire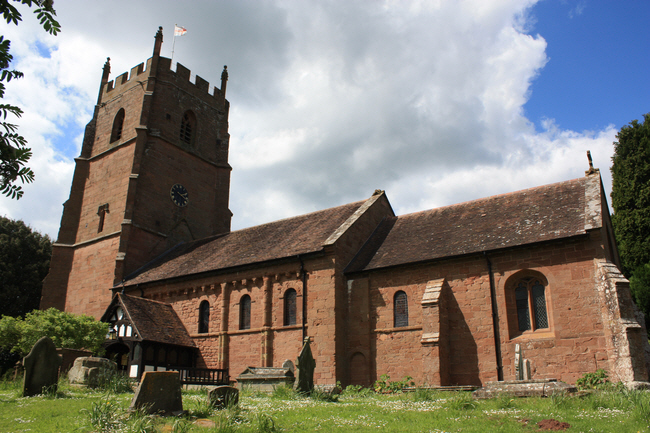 The church stands on a knoll dominating the surrounding area. Parts of the original early 12th Century nave and chancel remain, mainly on the south side, additions and alterations being made in the late 12th, 15th, 16th and 20th centuries.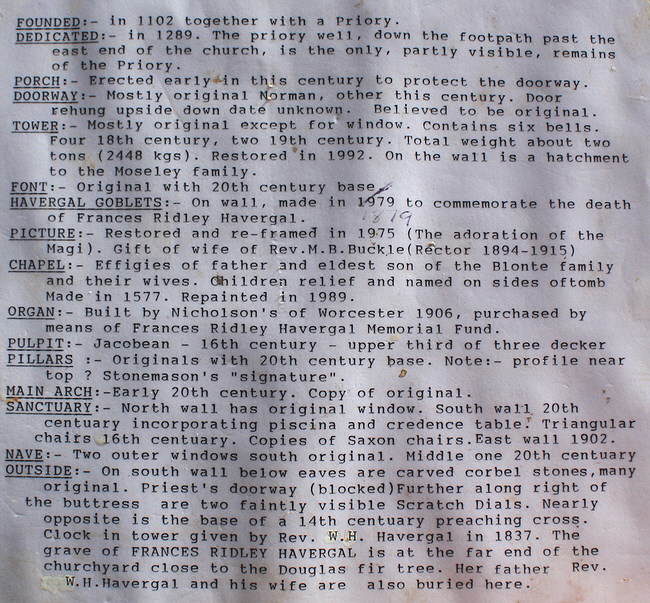 ---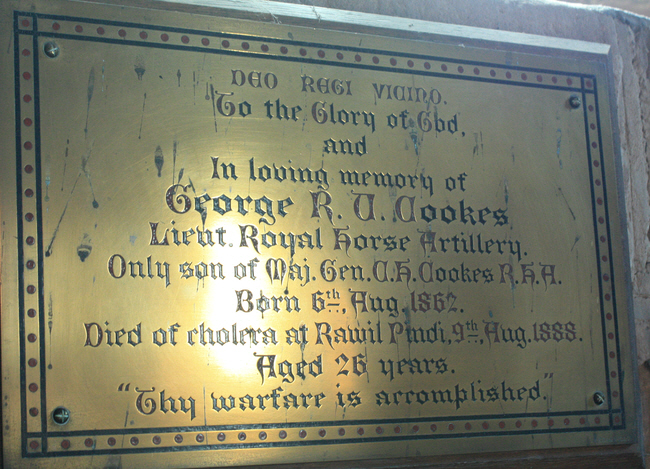 George Cookes died of cholera while serving in India in 1888.
---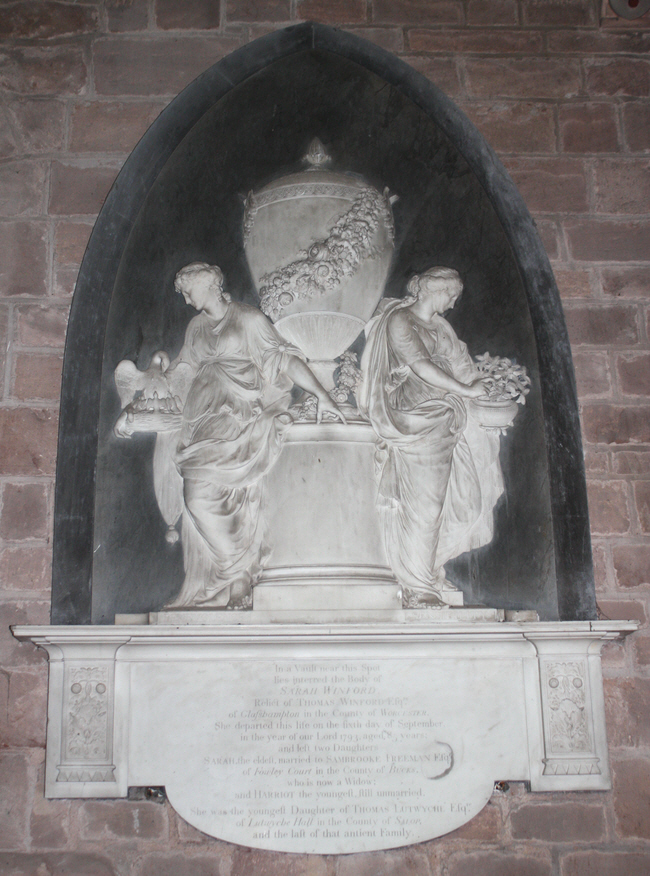 There were some amazing memorials on the walls of the church - curiously none of which got a mention in the guidebook.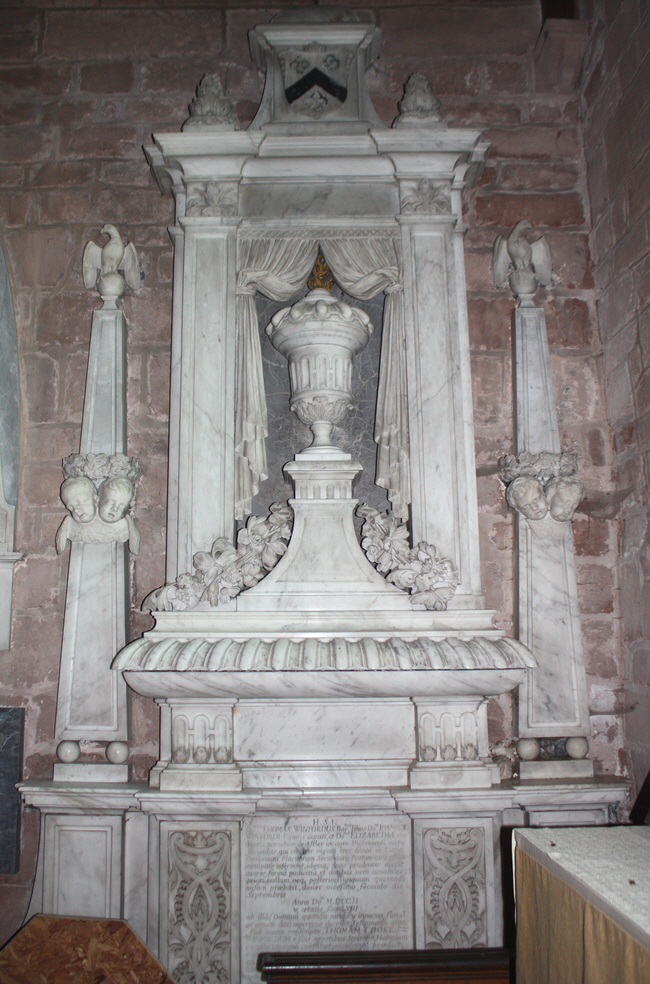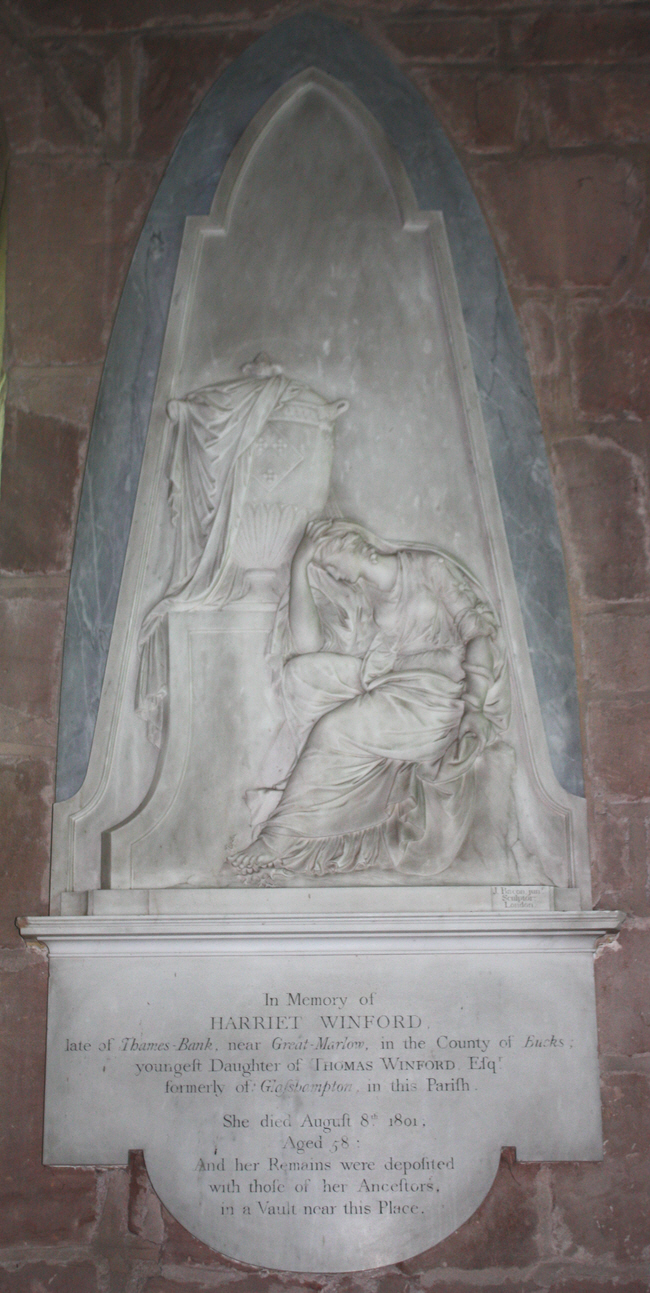 ---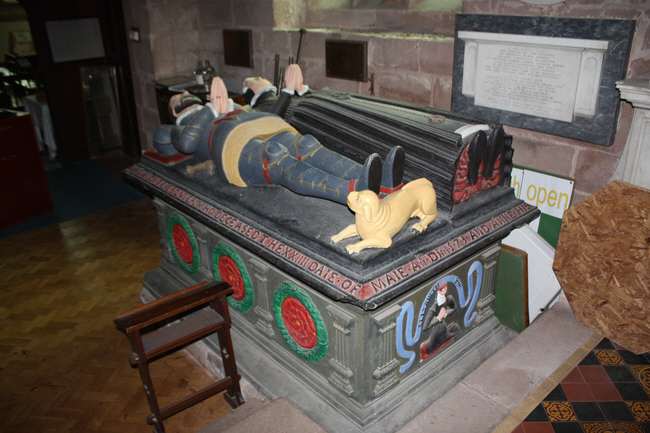 Two tombs belonging to the Blount family are of interest for they show how the two men died. Walter Blount, who died in 1561, is shown wearing armour, with a helmet under his head, gauntlets by his side, a chain round his neck, an open book in his hand and a lion at his feet. He died by the sword at war. Robert, who died in 1573, is also in armour, but his hands are in an attitude of prayer and he has a dog at his feet showing that he died peacefully at home.
---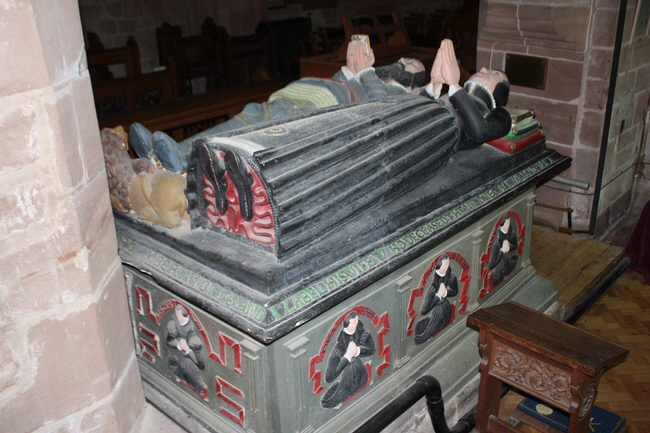 The tomb of Walter Blount.
---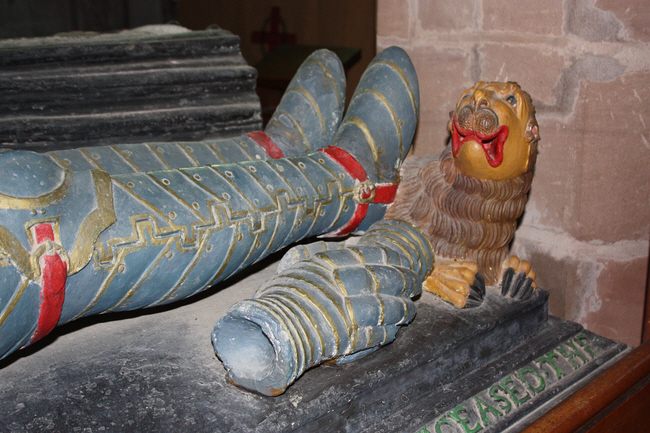 The gauntlets and the lion show Walter "died by the sword".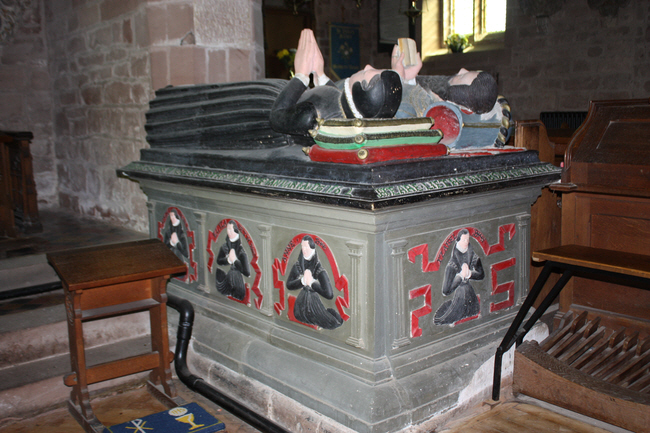 ---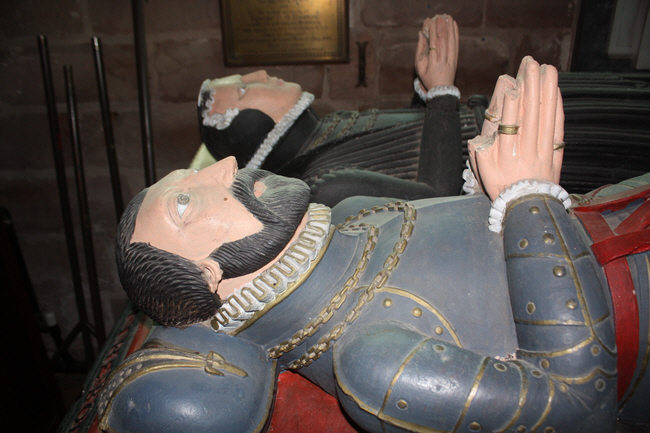 We loved the way that the faces of Robert Blount and his wife had been modelled and painted.
---

Frances Ridley Havergal (14 December 1836 – 3 June 1879) was an English religious poet and hymn writer. Take My Life and Let it Be and Thy Life for Me (also known as I Gave My Life for Thee) are two of her best known hymns. She also wrote hymn melodies, religious tracts, and works for children.
---
Martin Nicholson - Shropshire, United Kingdom.
This page was last updated on May 14th 2014.