Martin Nicholson's Cemetery Project
St Faith, Bacton, Herefordshire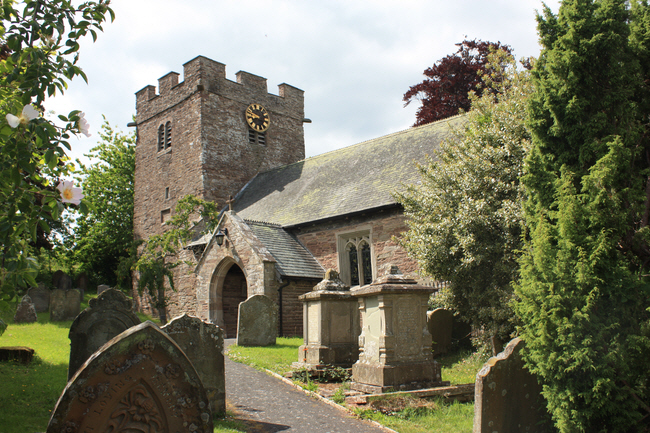 The church dates back to the 13th century with later additions up to the 16th century. Further work was done in the 19th century.
---
East of the south door of the nave is a wall monument to Alexander Stantar and his wife Rachel who died 1620 and 1663: bas-relief of them facing each other, Alexander holding a skull, the whole set in a plaque with 3 Tuscan columns.
---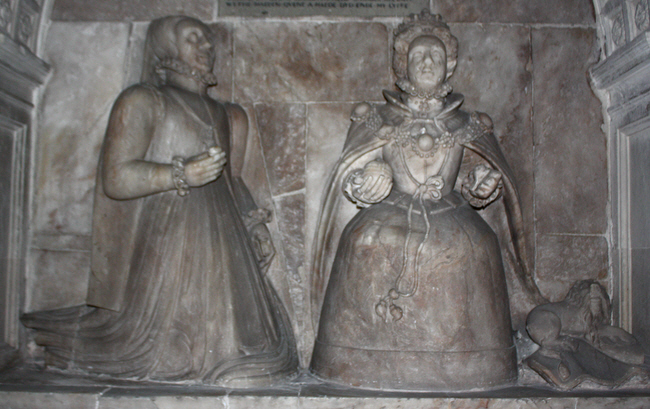 The north side of the choir has late16th century tomb of Blanche Parry, maid-of-honour to Elizabeth I, consisting of the deceased kneeling before a diminutive Queen under a coffered arch above a chest tomb with strapwork decoration all framed by Corinthian columns on pedestals supporting a cornice.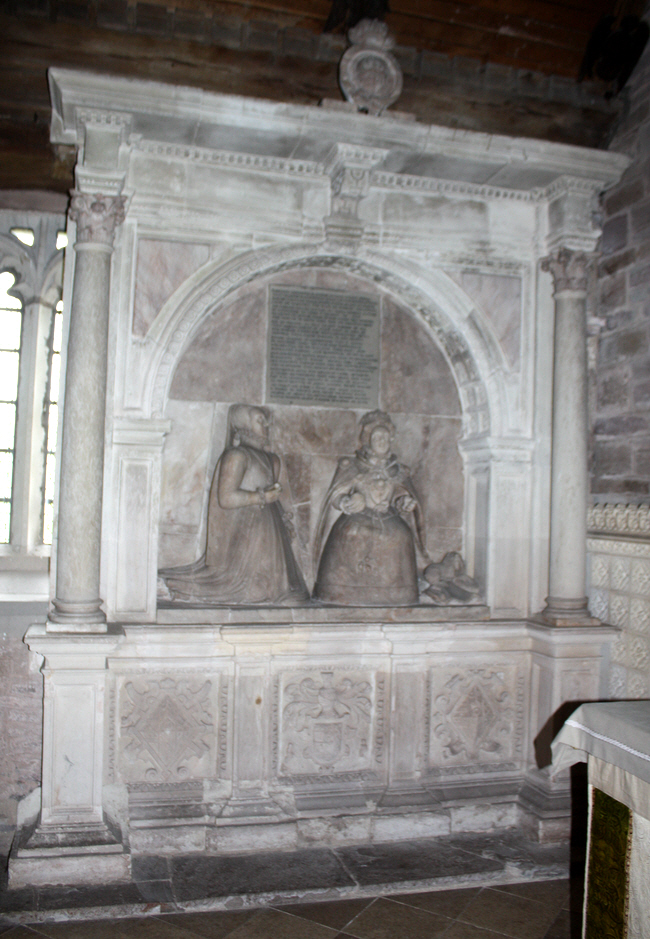 ---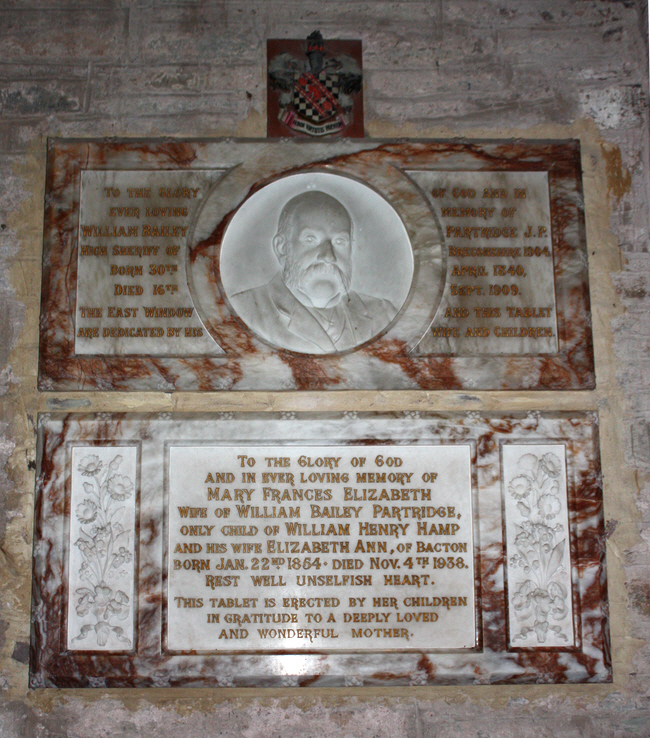 A matching pair of memorials to members of the Partridge family - the uppermost is particularly impressive.
---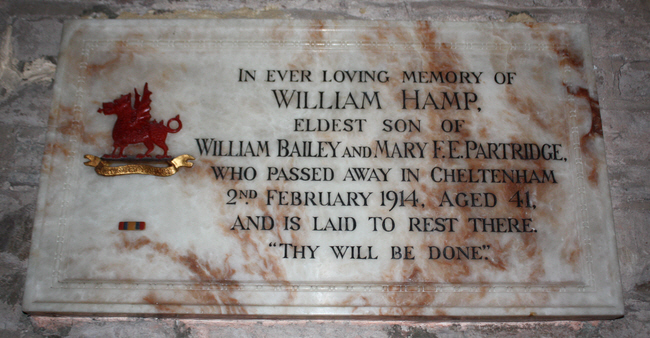 We haven't seen coloured medal ribbons included as part of a wall memorial before.
---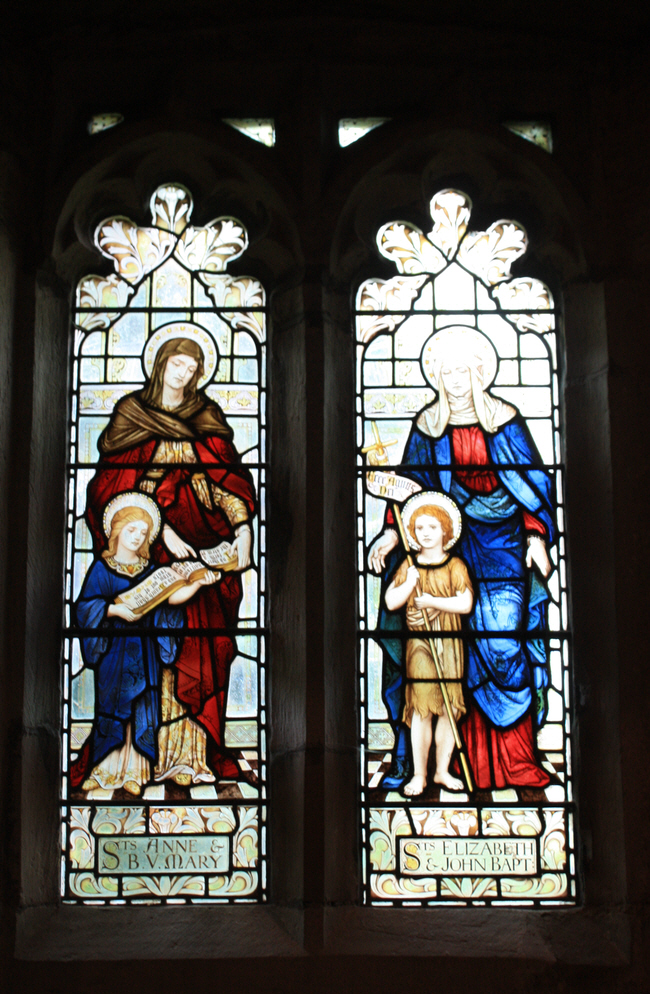 St Anne and the Blessed Virgin Mary plus St Elizabeth and St John the Baptist.
---
Claire Christine Nicholson and Martin Piers Nicholson - Ticklerton (Shropshire) and Daventry (Northhamptonshire), United Kingdom.
This page was last updated on June 9th 2015.