Martin Nicholson's Cemetery Project
St Michael and All Angels, Bishops Cleeve, Gloucestershire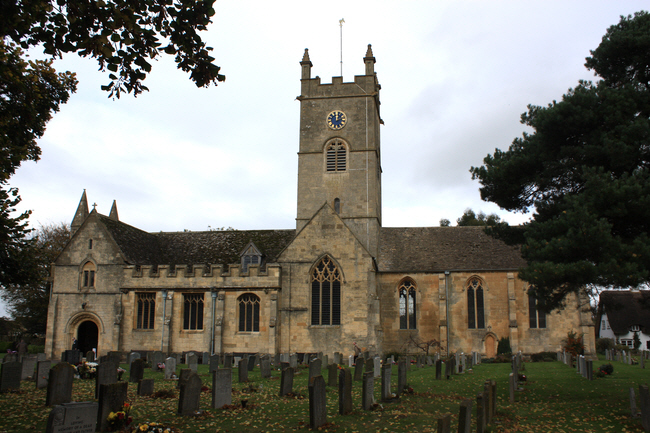 Bishop's Cleeve is known to have had a monastery church ( a "Minster") at least since at least the 8th century because it is mentioned in The Mercian King Offa's Charter. The current church largely dates from around 1170. The Church Guide sees is as "Transitional" (that is, influenced by both Norman and Early English gothic), although Norman predominates. There are two Norman turrets at the west end, something we would not see on a purely parish (as opposed to monastic) church.
---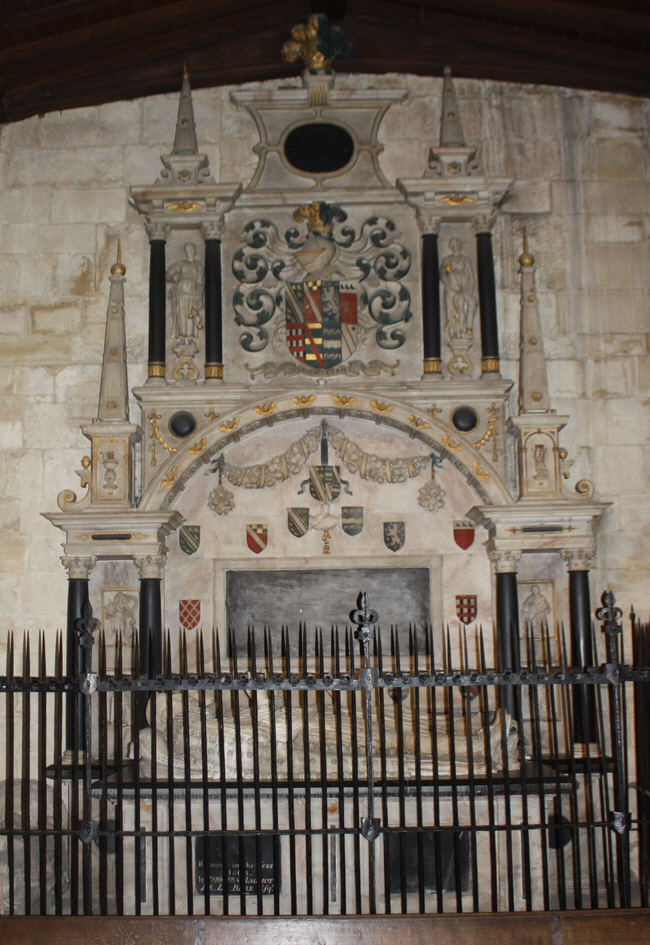 The magnificent Delabere tomb built at a cost of £400 in the south aisle of the church in 1639.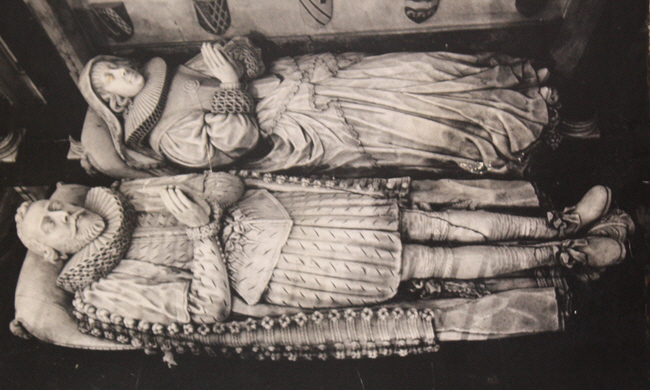 ---

We both liked the rather primitive skull and cross bones on this memorial.
---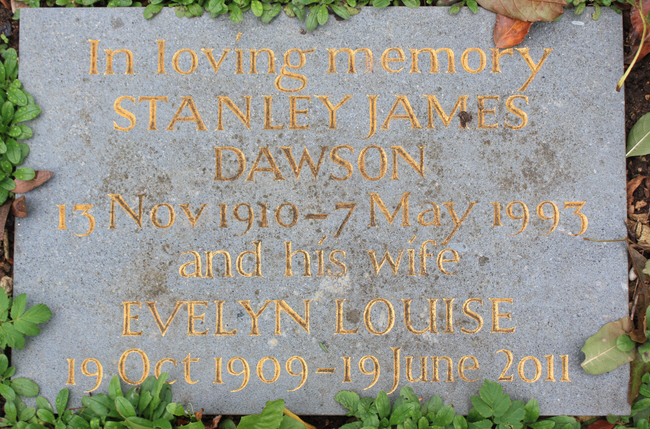 Aged 101.
---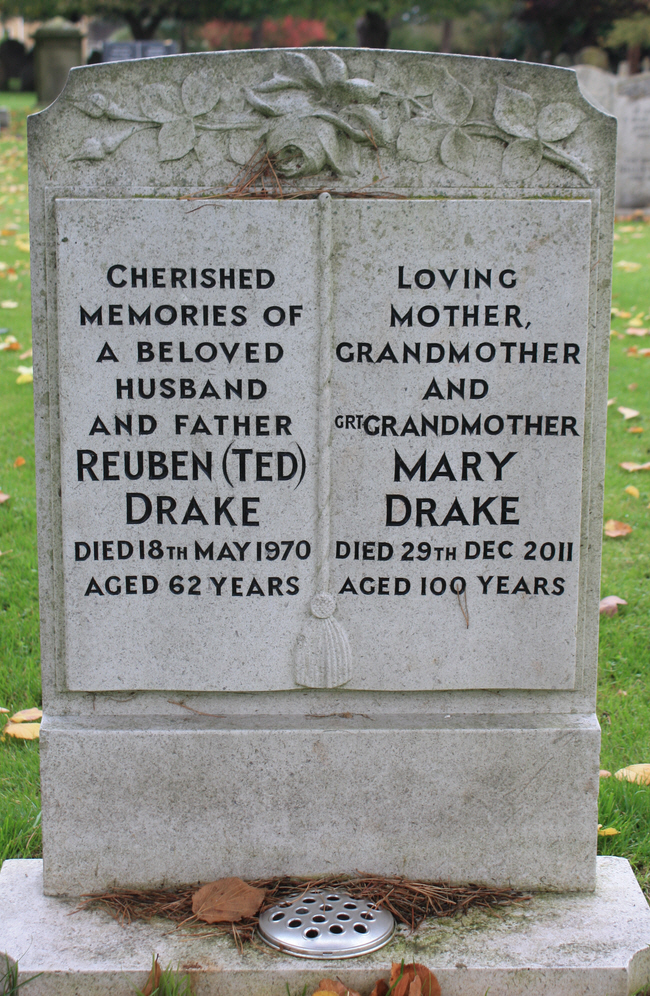 Aged 100.
---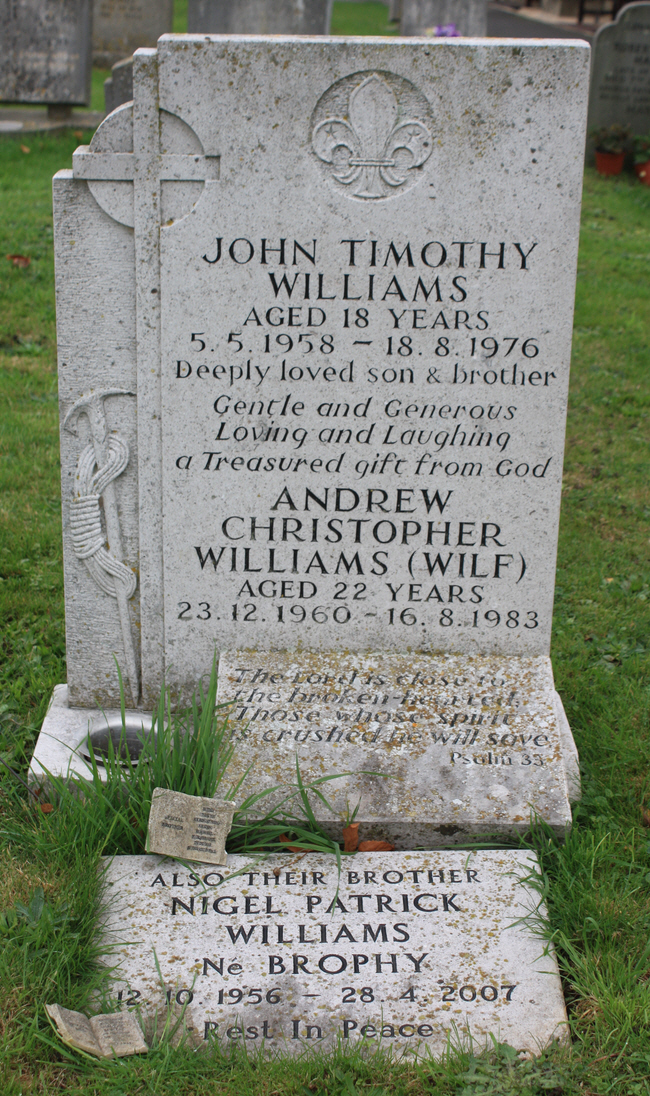 The sad story of three brothers.
---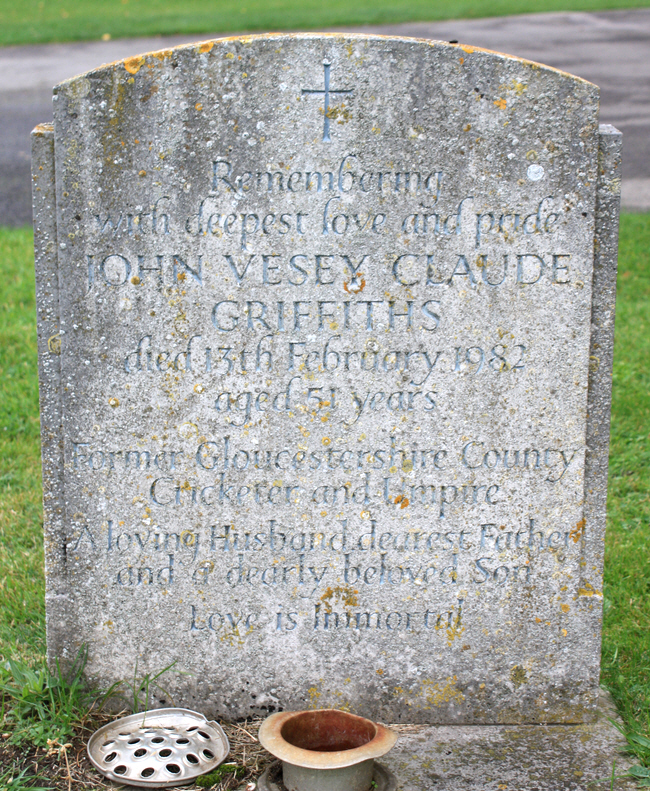 John Vesey Claude Griffiths, born at Lee, London on 19 January 1931 and died at Wedmore, Somerset on 18 February 1982, played first-class cricket for Gloucestershire from 1952 to 1957. In the late 1970s, he was an umpire standing in Minor Counties and Second Eleven Championship matches and in 1979, he stood for one season as an umpire in first-class and List A matches.
---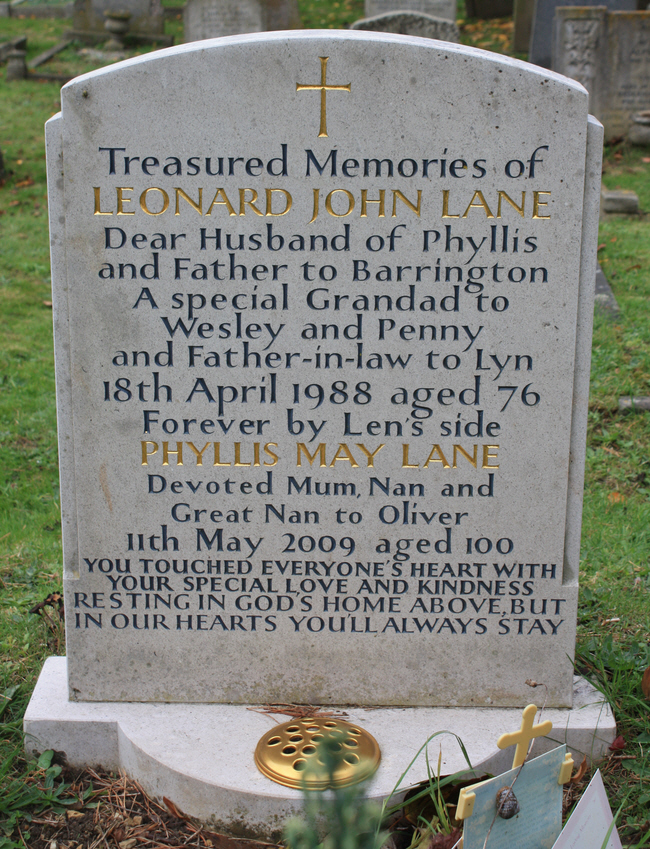 Aged 100.
---

I think the monumental mason had a few problems!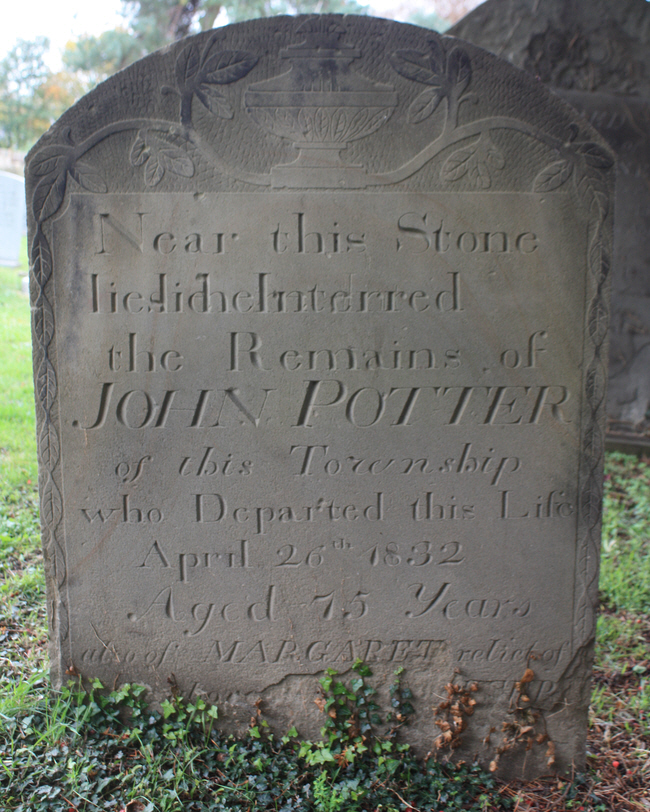 ---

"Thyy" has been engraved rather than "Thy".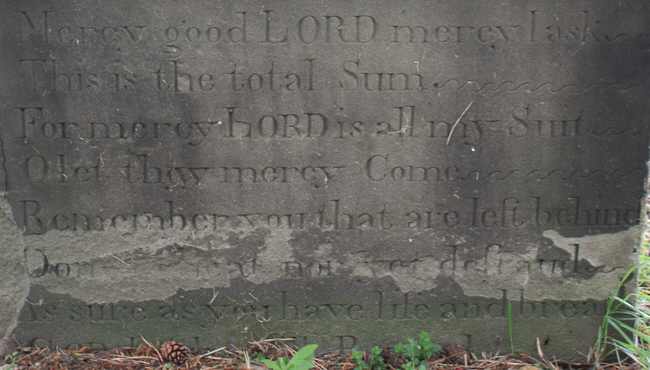 ---
Martin Nicholson - Shropshire, United Kingdom.
This page was last updated on October 25th 2014.