Martin Nicholson's Cemetery Project
Holy Trinity, Belbroughton, Worcestershire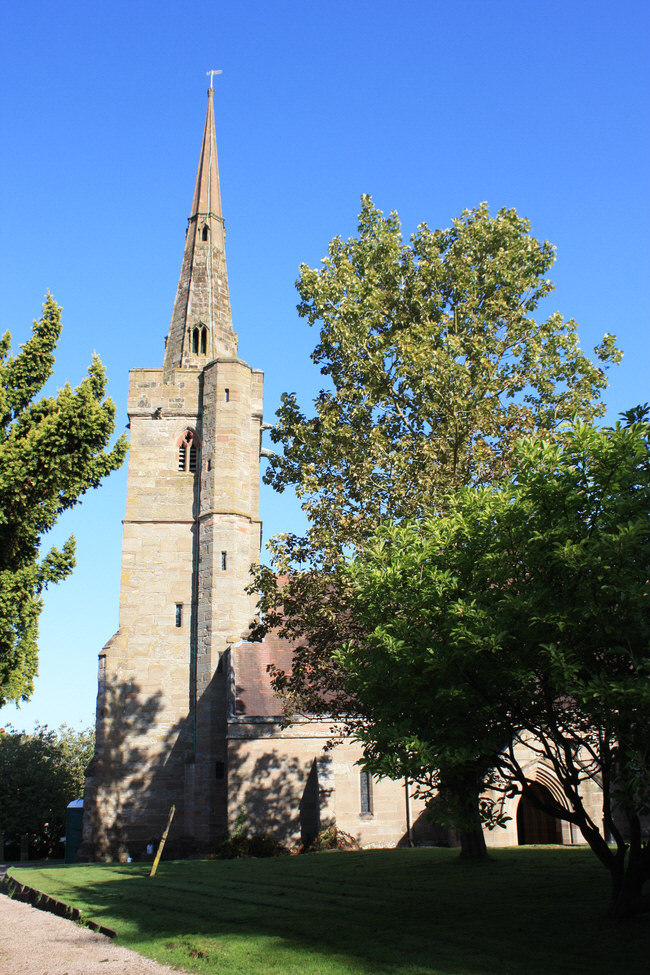 Holy Trinity, Belbroughton is a "Domesday Book" church. It is thought a wooden church was replaced in Norman times with a substantial stone structure. The present church was built at the beginning of the 14th Century but the Black Death of 1348/9 had a devastating effect on all activity and claimed the lives of three priests. The church at that time was highly decorated and traces of the original colours can just be seen. In the nineteenth century restoration work started with the chancel of the old church. At the turn of the century a new nave and chancel were built on the north side, leaving the old church as the south aisle and lady chapel. The glass has good examples of nineteenth century work by Kempe.
---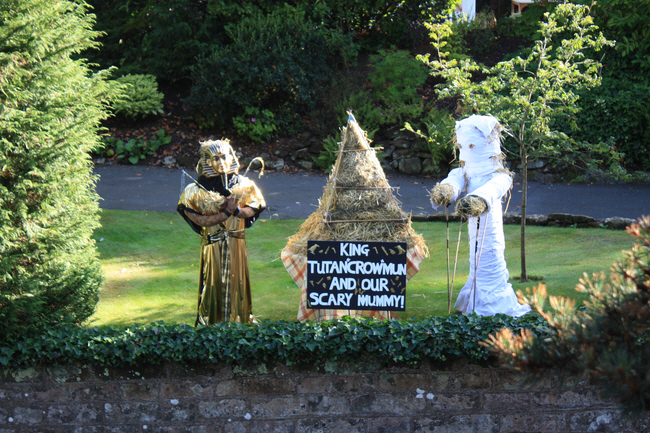 By chance we visited this church during the weekend scarecrow festival.
---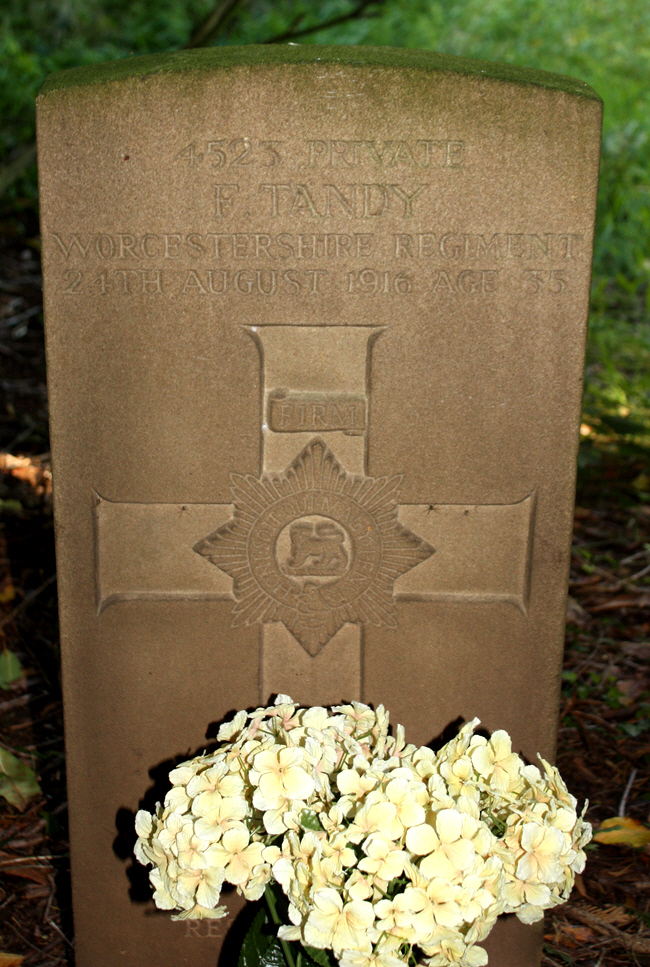 This is probably the dirtiest was grave we have ever seen while conducting our field trips.
---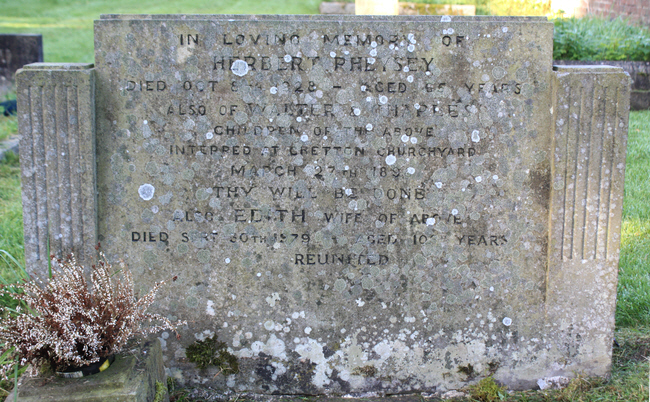 Aged 105.
---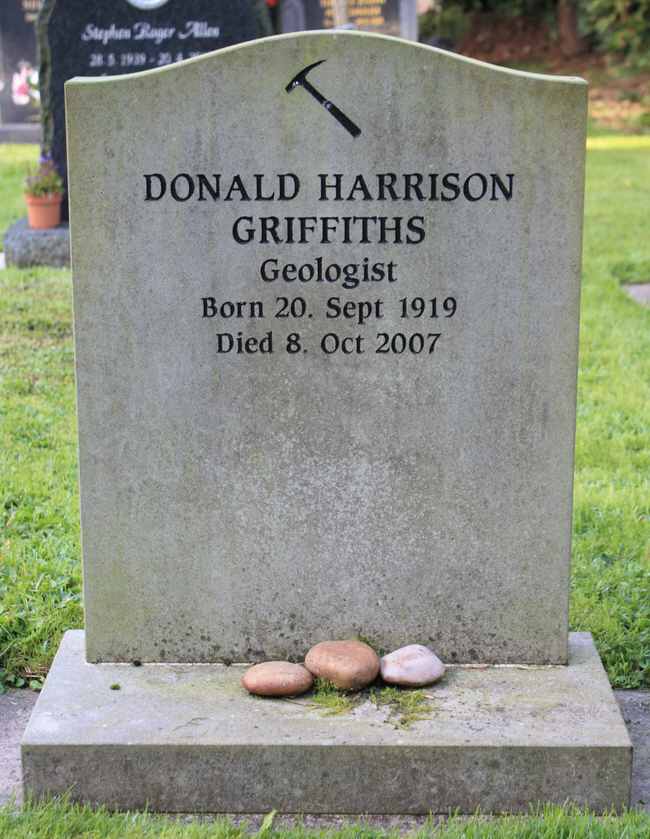 Donald Griffiths was a Geologist.
---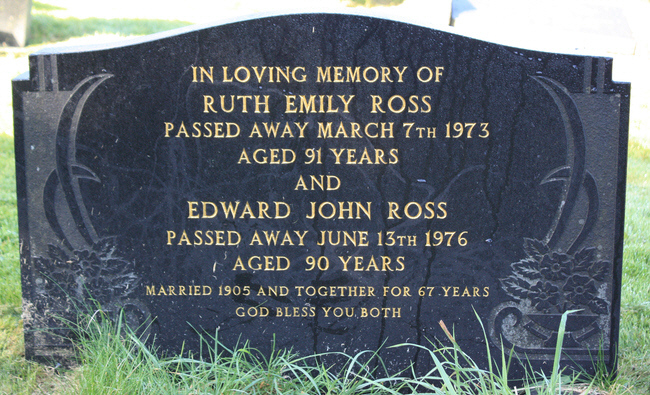 Ruth and Edward were married for 67 years.
---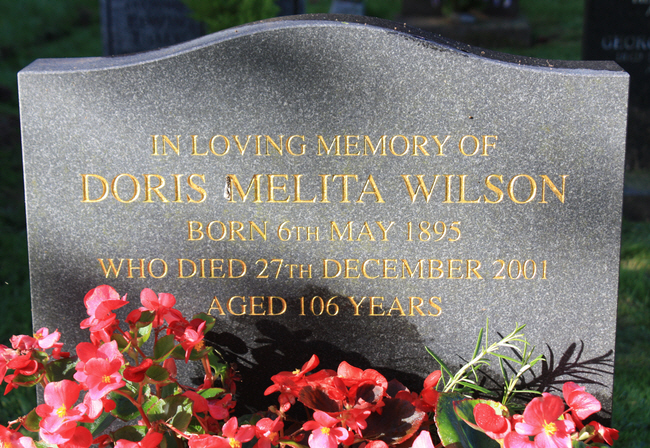 Aged 106.
---
KEMPE STAINED GLASS.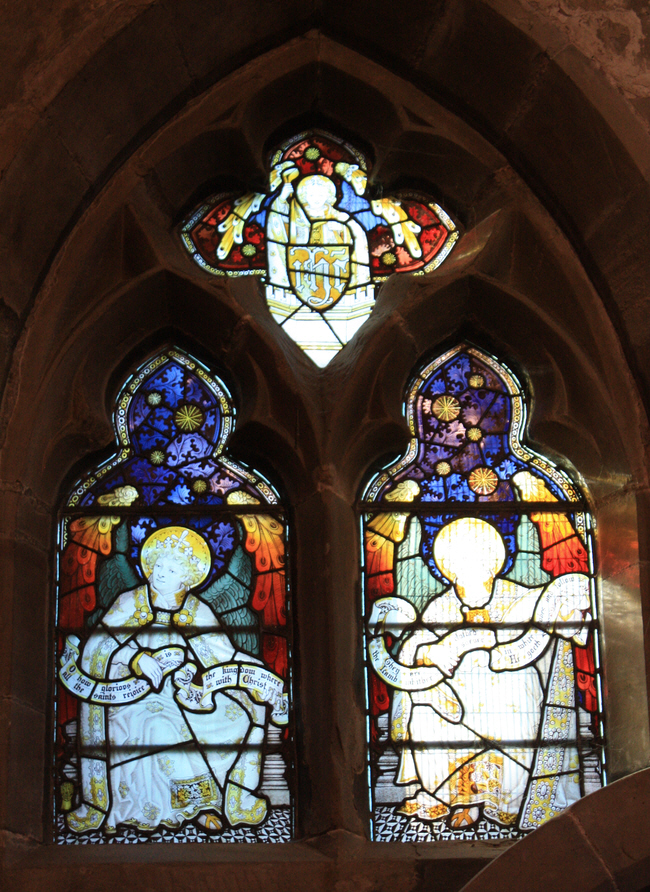 Seated Angels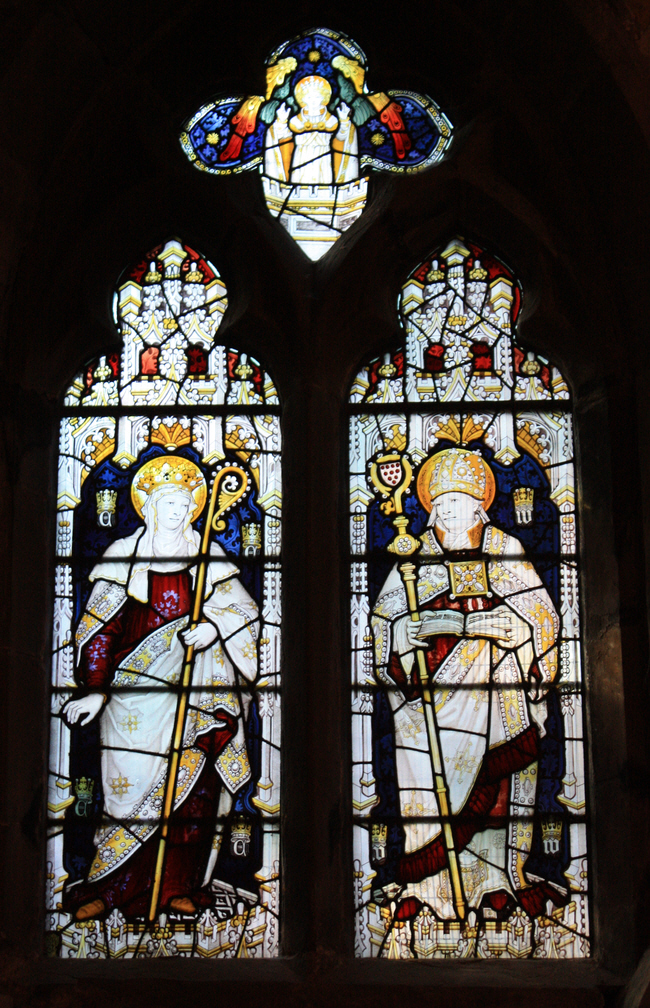 SS Edith and Wulstan.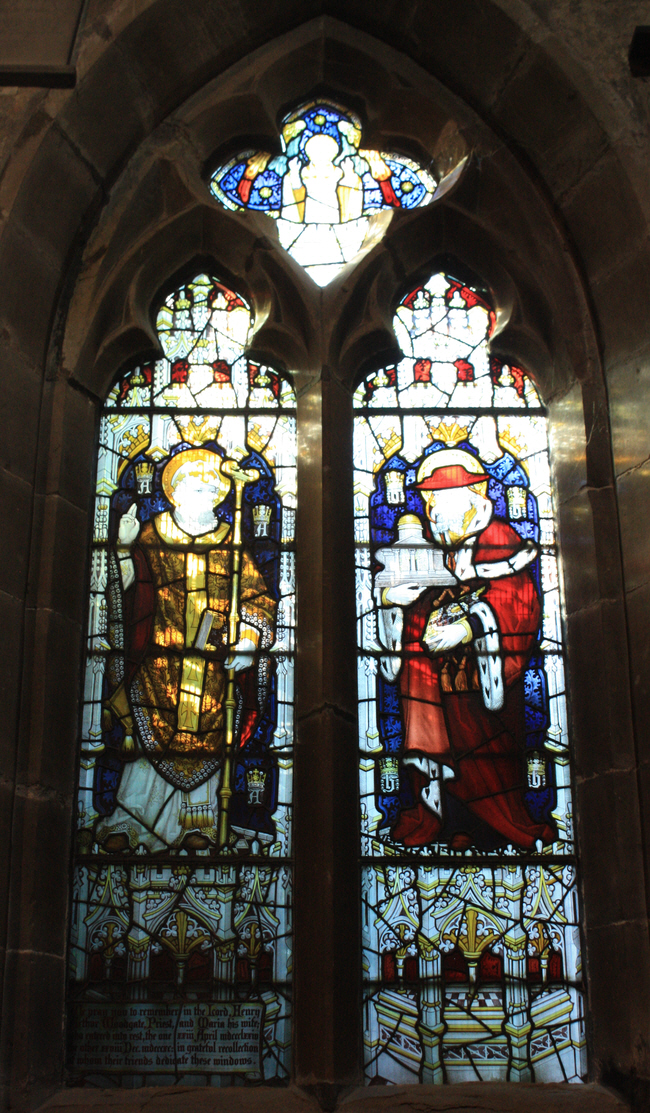 Athanasius and Jerome.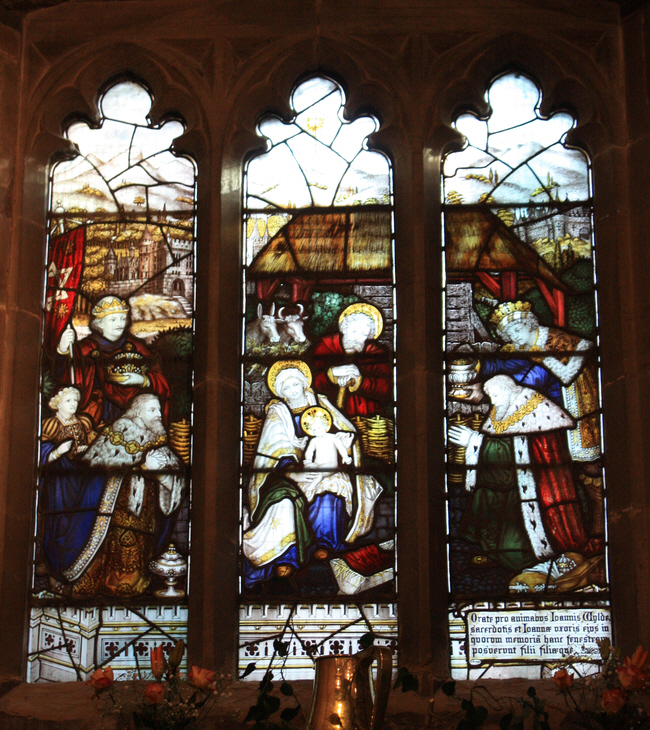 Nativity and Epiphany.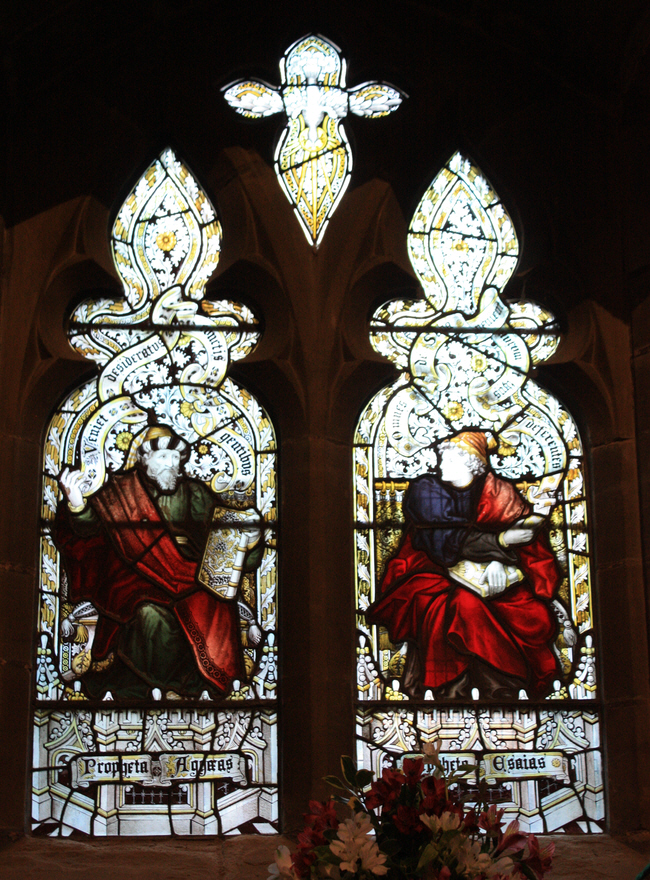 Haggai and Isaiah.

St John the Baptist.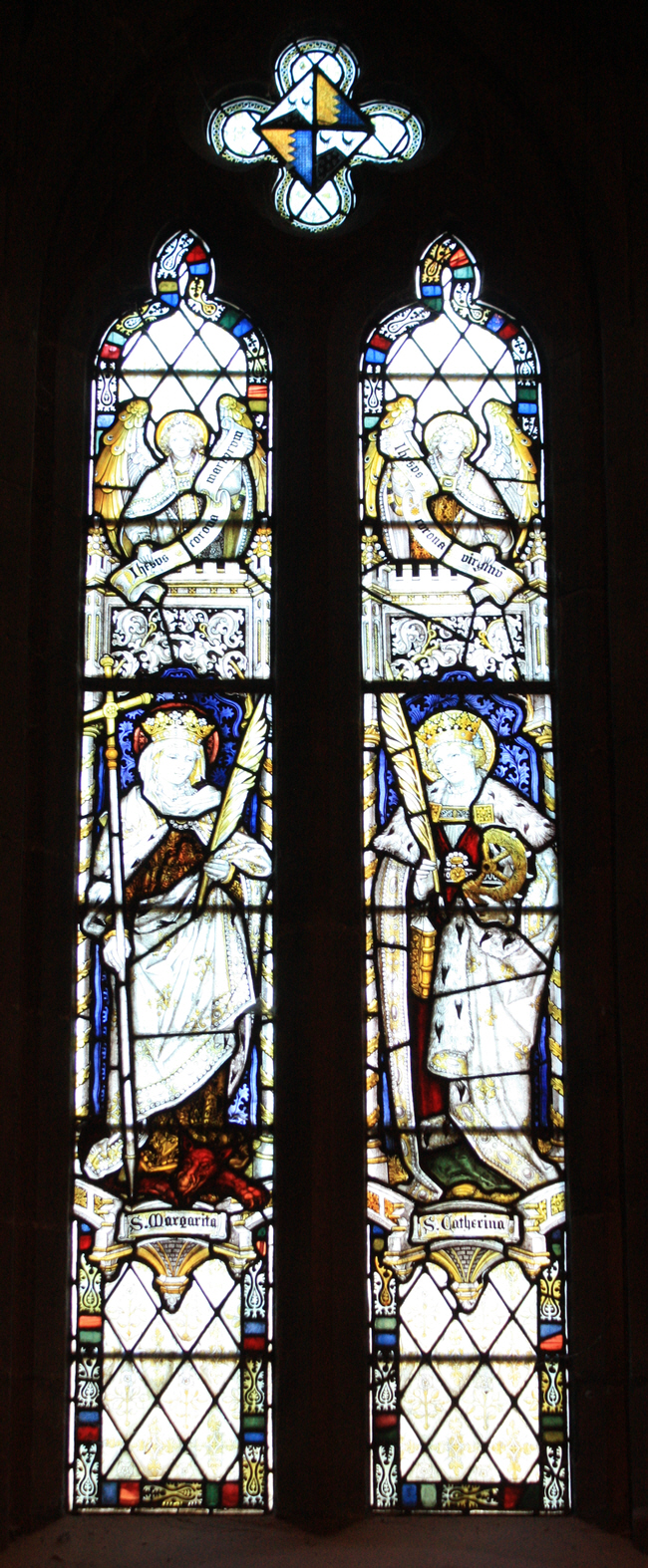 SS Margaret and Catherine.
---
Claire Christine Nicholson and Martin Piers Nicholson - Ticklerton (Shropshire) and Daventry (Northhamptonshire), United Kingdom.
This page was last updated on September 26th 2015.