Martin Nicholson's Cemetery Project
St John the Baptist, Bettisfield, Wrexham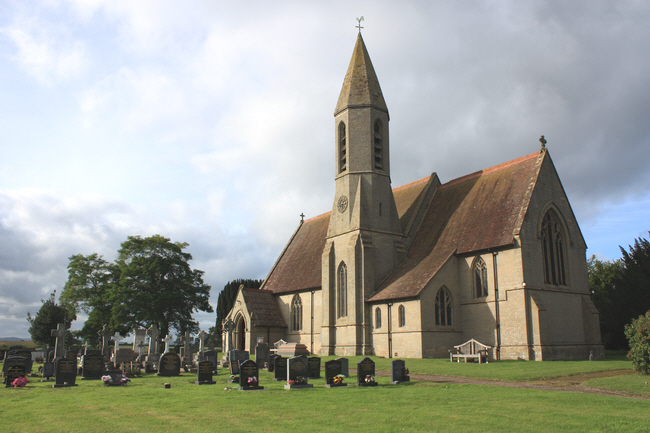 The church was built in 1873 using local Grinshill stone and was entirely funded by Lord Hanmer who died on 8th March 1881.
---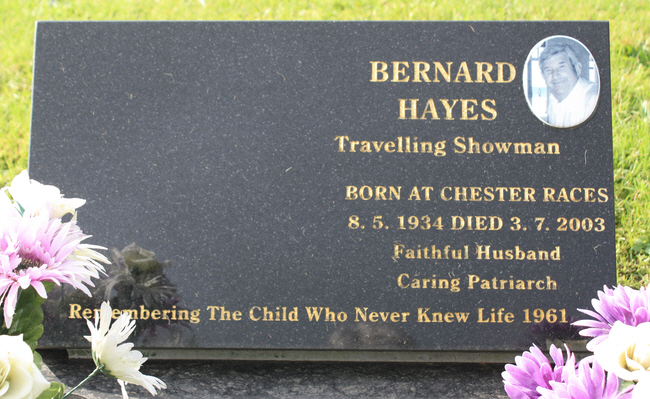 Born at Chester Races on 8th May 1934, Bernard Hayes is described on his grave as a 'Travelling Showman'. He died in 2003 and his memorial features his photograph.
---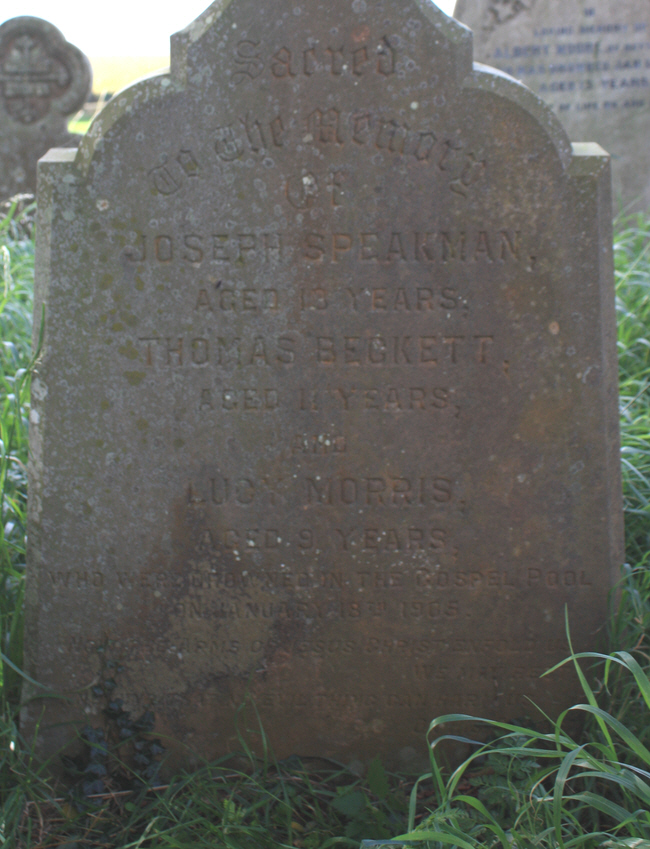 Joseph Peakman, Thomas Beckett and Lucy Morris were all drowned in the Gospel Pool at the farm opposite the church on January 18th 1905 when the ice gave way.
---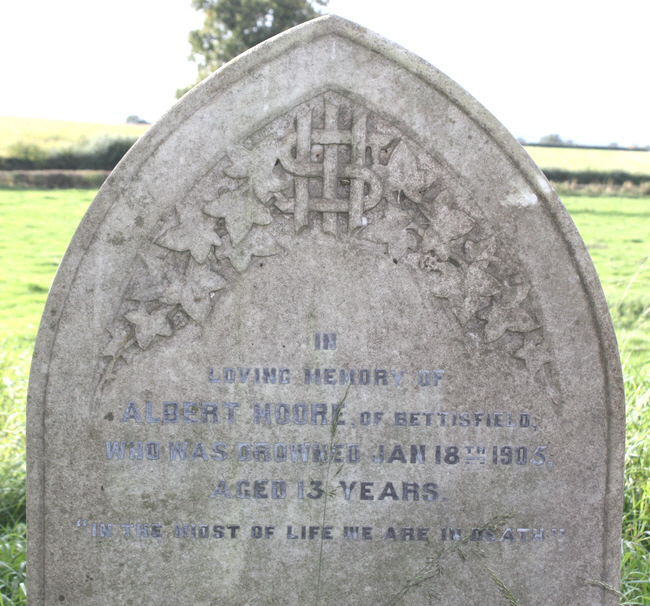 Albert Moore died in the same accident.
---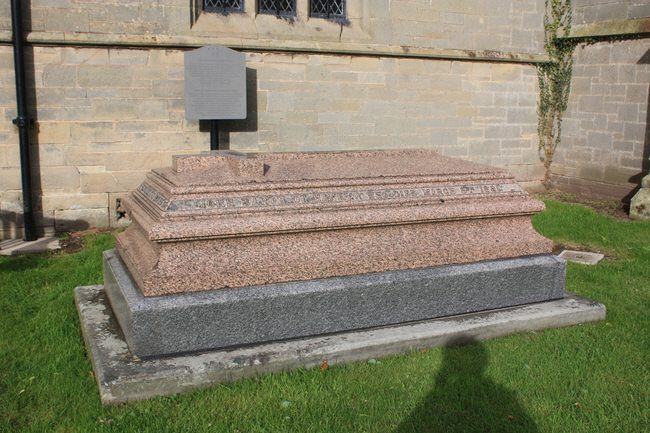 This prominent tomb is that of Lord John Hanmer and his wife Georgina.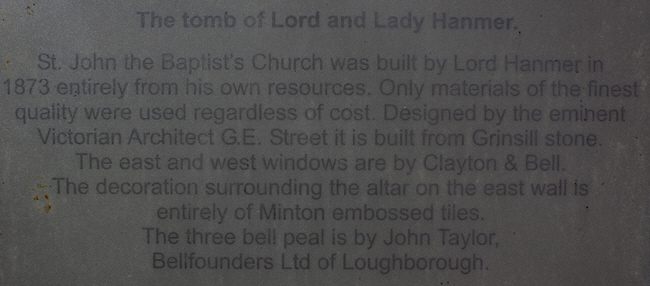 ---
Martin Nicholson - Shropshire, United Kingdom.
This page was last updated on October 17th 2013.