Martin Nicholson's Cemetery Project
St Peter, Blaxhall, Suffolk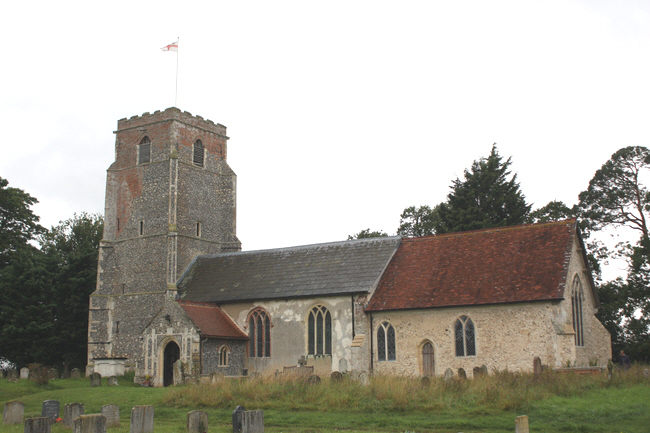 Looking up at the tower, you can see that something happened here. Either a collapse, or the neglect common to medieval churches before the Victorians found them and rescued them. Perhaps, the red brick was a patch-up job of the early 18th century, and evidence inside seems to suggest this; the battlements were probably renewed later.
---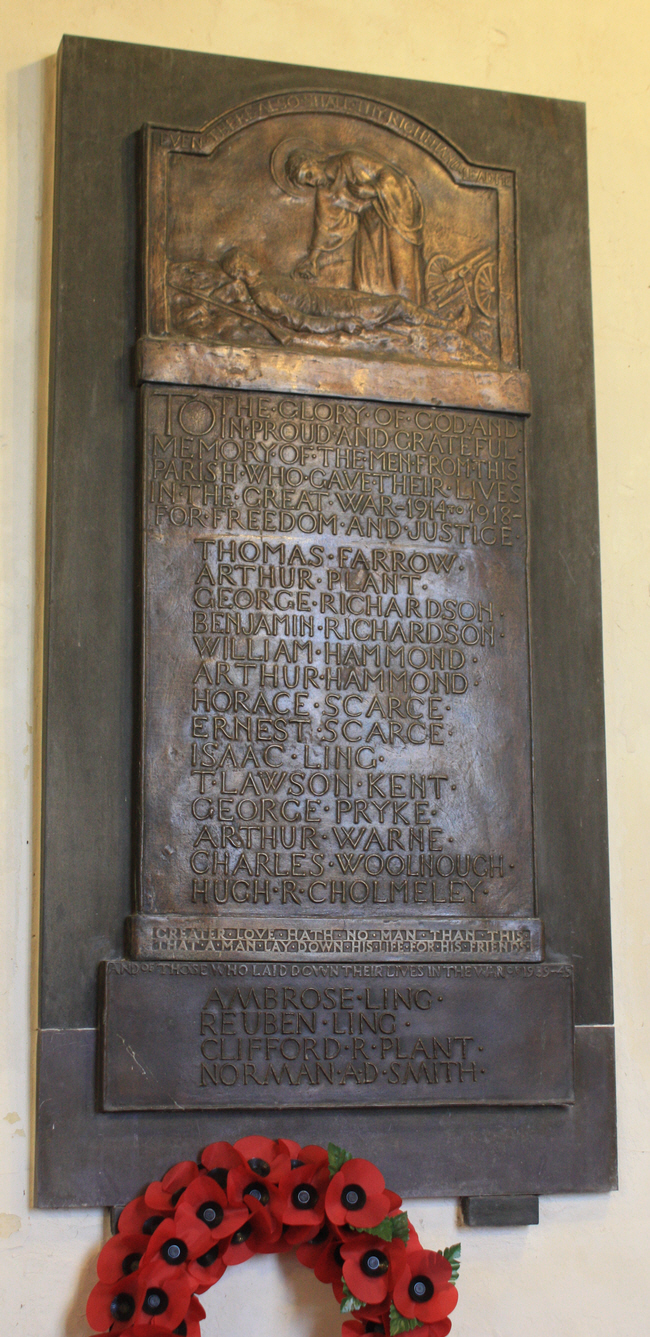 The attractive and unusual brass war memorial.
---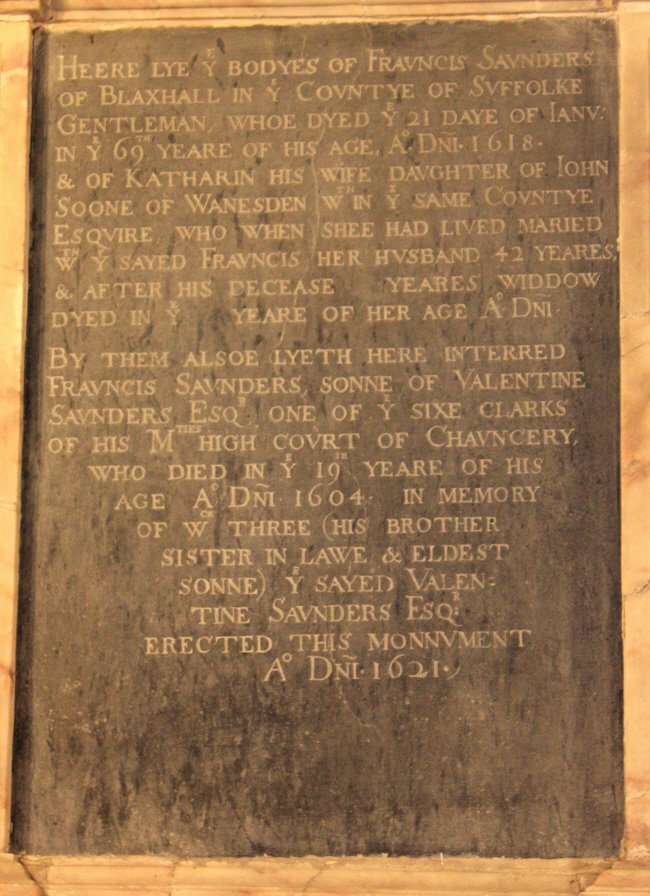 Here is an unusual monument inscription, of 1621. What makes it so curious is that some of the dates are missing. Presumably, it was prepared before the death of one of the intended parties, and then never filled in.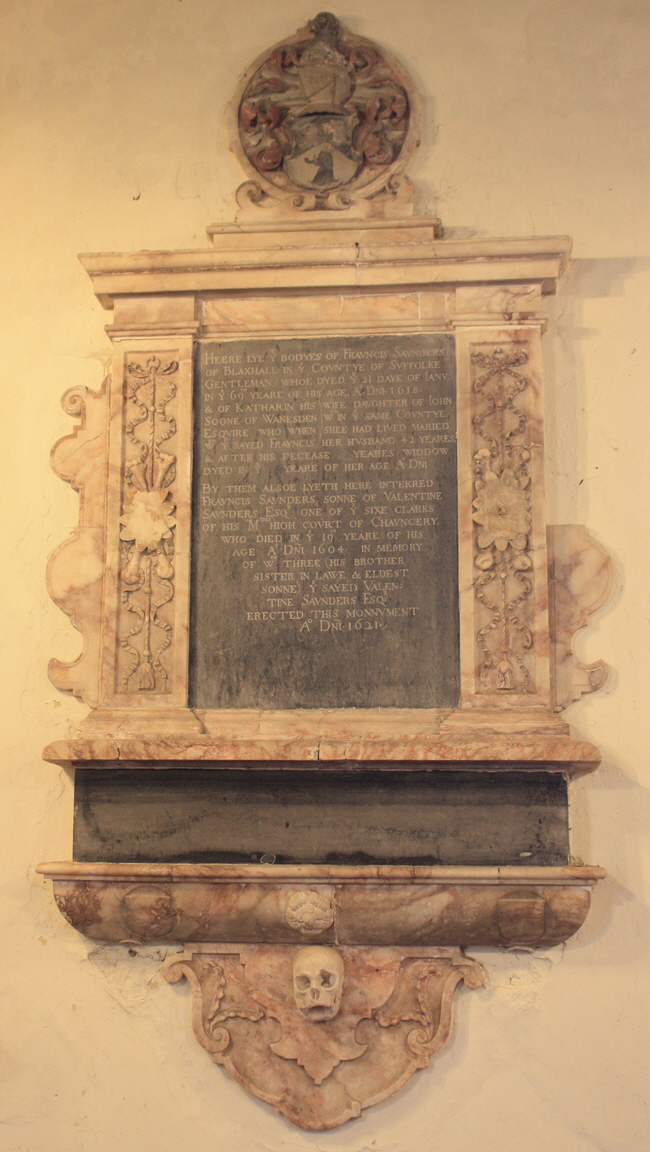 ---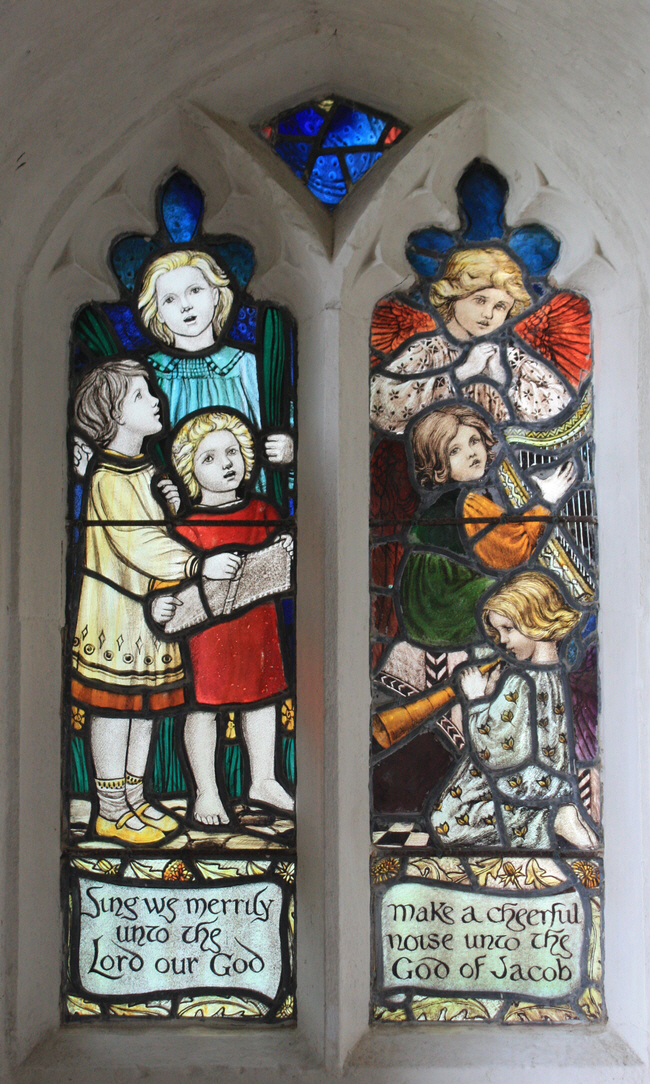 Ellen Rope's deliciously sentimental side window in the porch, depicting sunday school children. Arthur Rope says that it is unlikely that Ellen actually made the window herself - if so, it would be her only known stained glass work.
---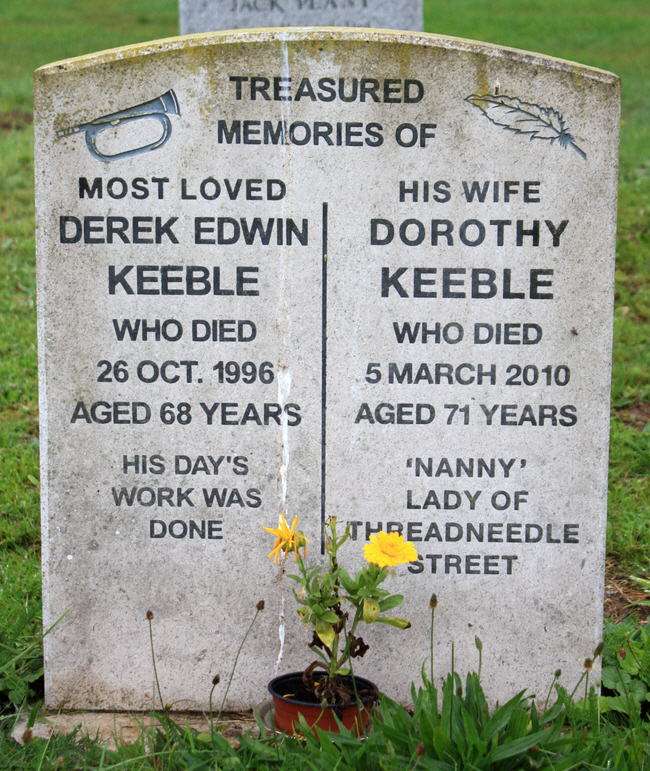 Dorothy - "Lady of Threadneedle Street".
---
Claire Christine Nicholson and Martin Piers Nicholson - Ticklerton (Shropshire) and Daventry (Northhamptonshire), United Kingdom.
The page was last updated on August 9th 2017