Martin Nicholson's Cemetery Project
Holy Trinity, Bosbury, Herefordshire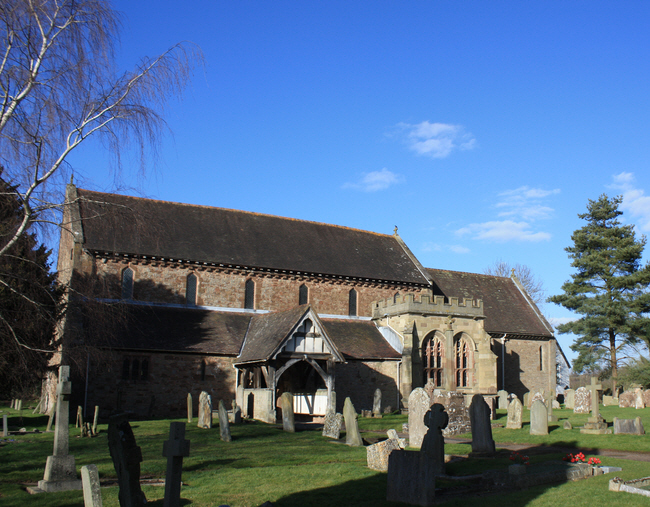 A fine transitional church, neither Norman nor Early English, built around 1180 adjoining the Bishop's Palace of Bosbury. The massive detached bell-tower was clearly built for defence some forty years later. Its spire was lost after being struck by lightning in 1638.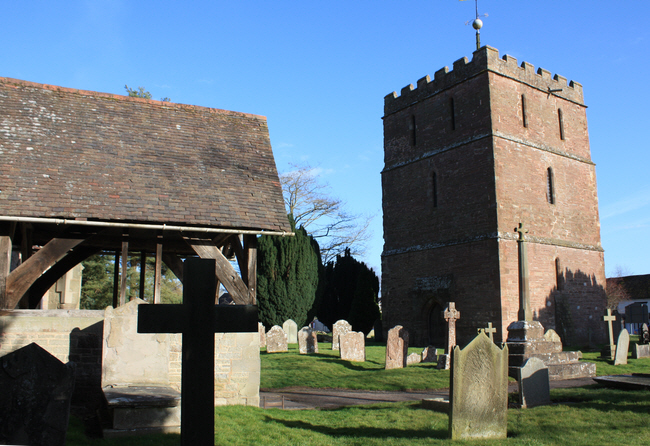 ---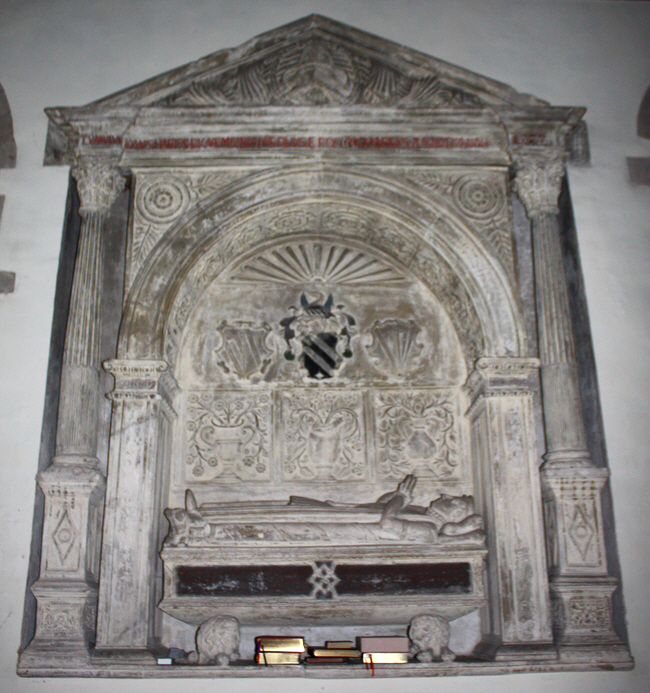 The Harfords have two vast renaissance style effigial monuments flanking the high altar. John Harford (died 1573) has the earliest known signed sculptural monument in the country: "John Guldo of Hereford". That of Richard (died 1578) and his wife Martha (died 1601) is somewhat later in date.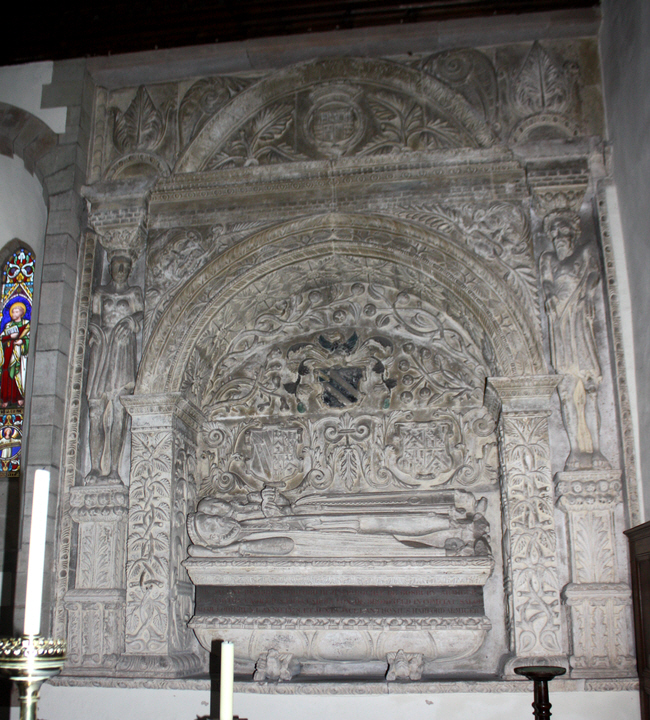 ---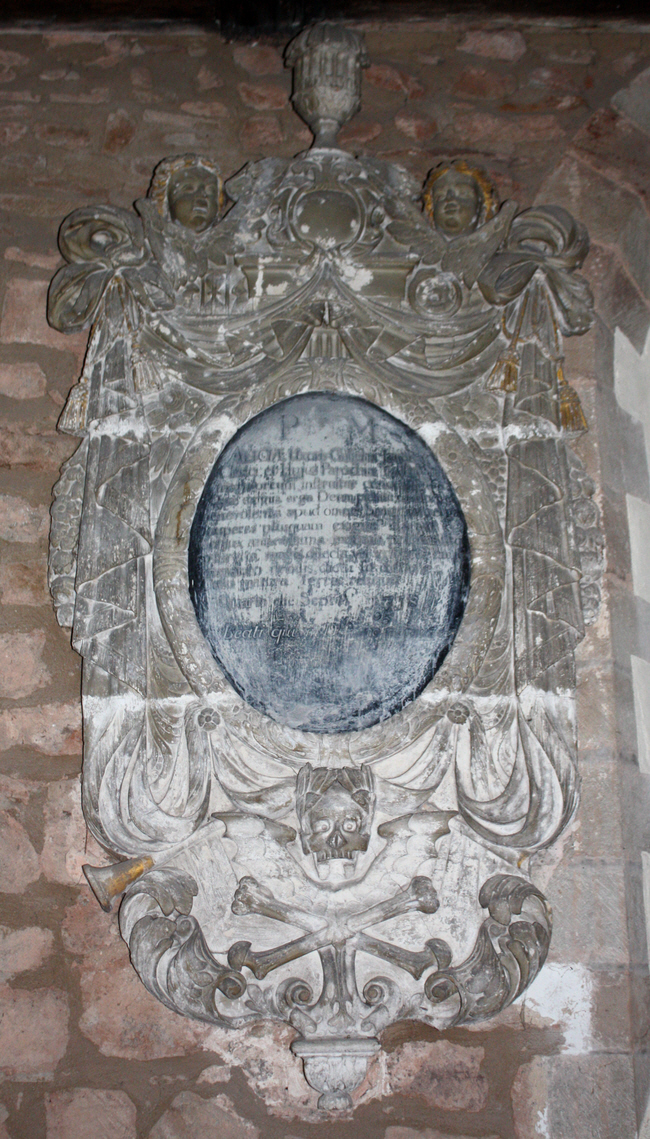 We loved the skull and crossbones that formed such a key feature of the design.
---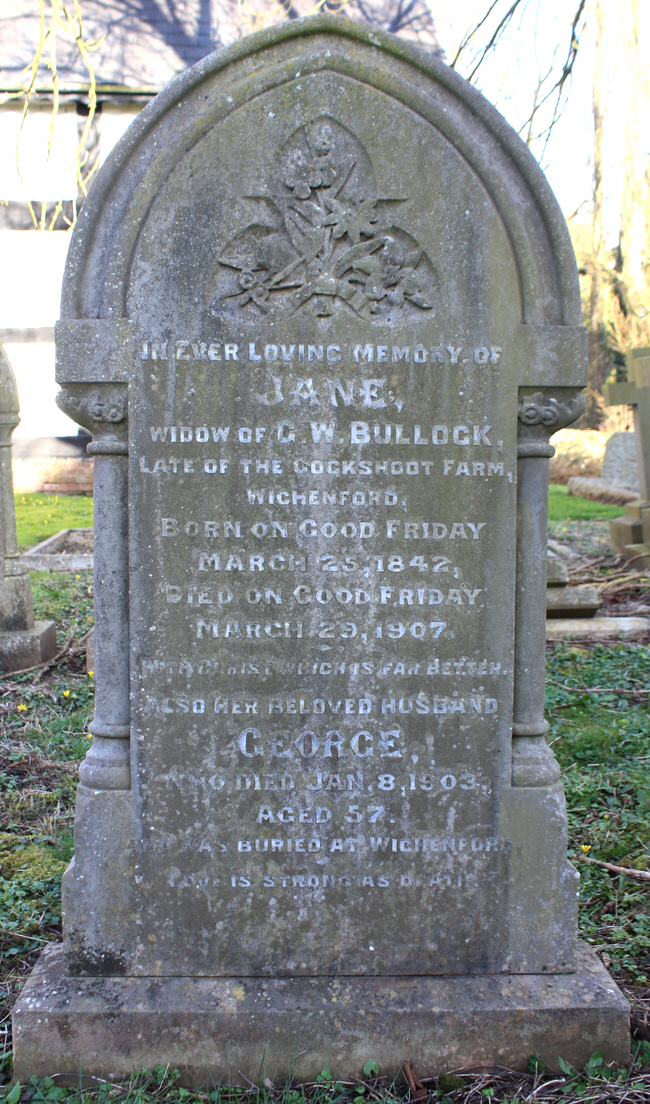 Jane was born and died on Good Friday - 65 years apart.
---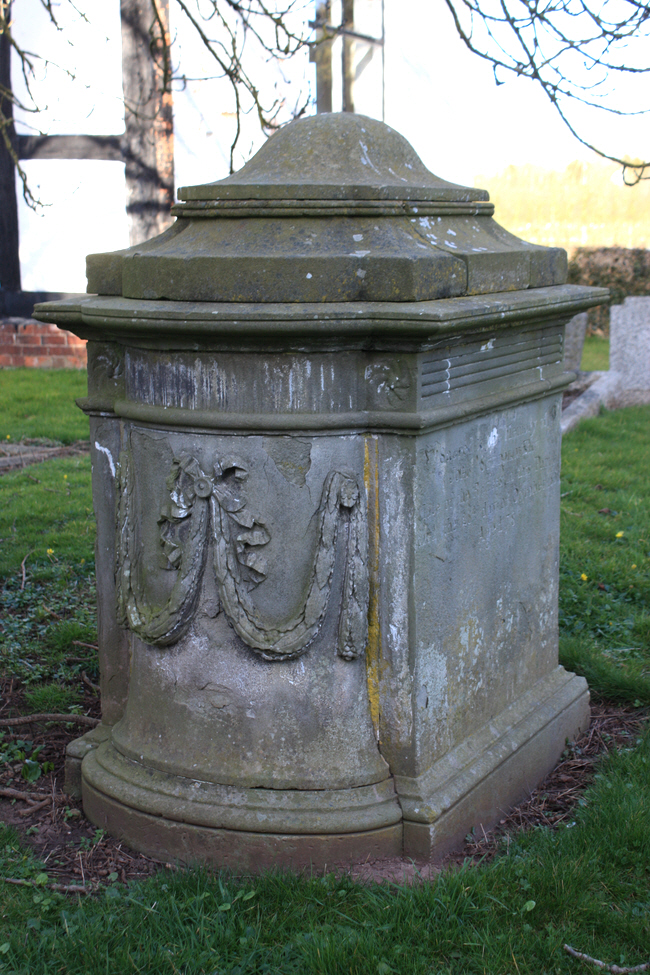 The added stonework looks somewhat incongruous.
---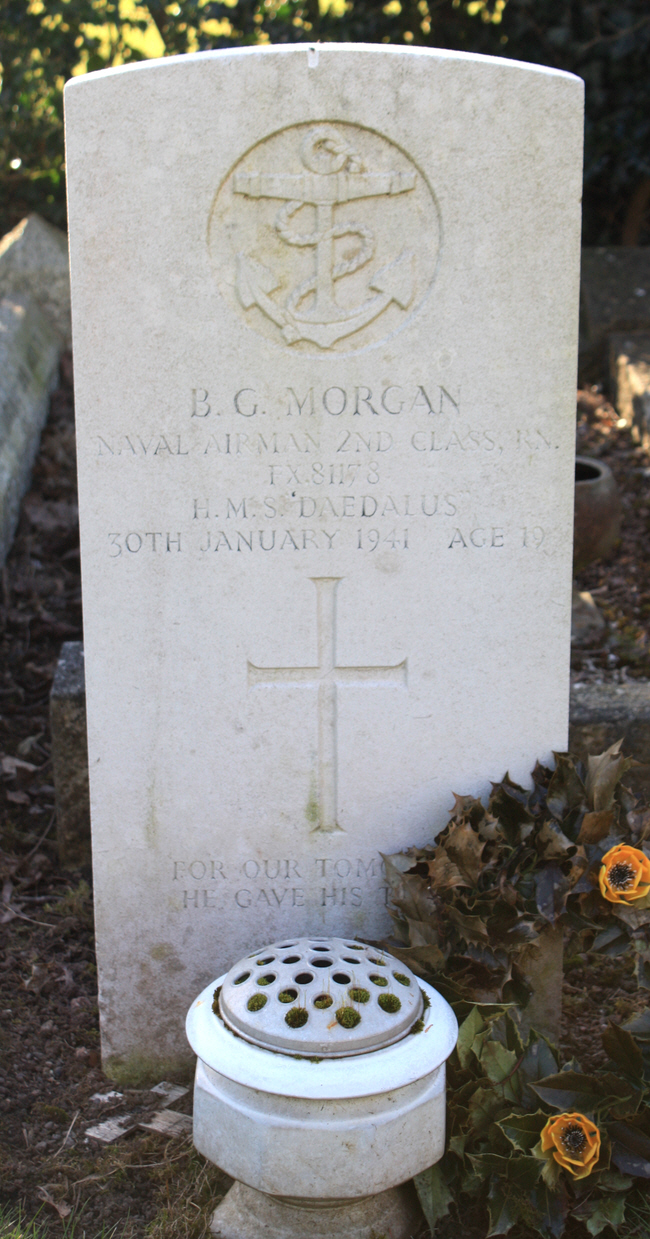 With the expansion of the RAF during the 1930s Parliament decided that the Fleet Air Arm should transfer to the Admiralty. As a consequence, on 24 May 1939, HQ RAF Coastal Command moved to Northwood and Lee-on-Solent was commissioned as HMS Daedalus, becoming Headquarters of Flag Officer Air (Home).
---
Claire Christine Nicholson and Martin Piers Nicholson - Ticklerton (Shropshire) and Daventry (Northamptonshire), United Kingdom.
This page was last updated on March 10th 2015.