Martin Nicholson's Cemetery Project
St Mary and All Angels, Bradley, Staffordshire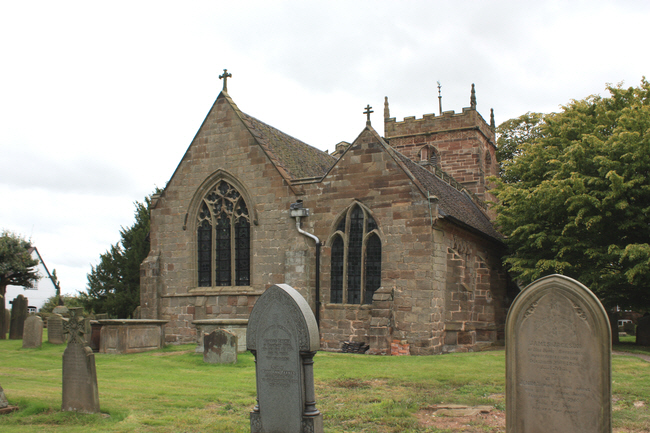 This village church has a late thirteenth century core. The Lady Chapel was dedicated in 1343 and the nave was rebuilt in the early sixteenth century. There was also substantial restoration in 1906-1908 to the designs of W D Caroe.
---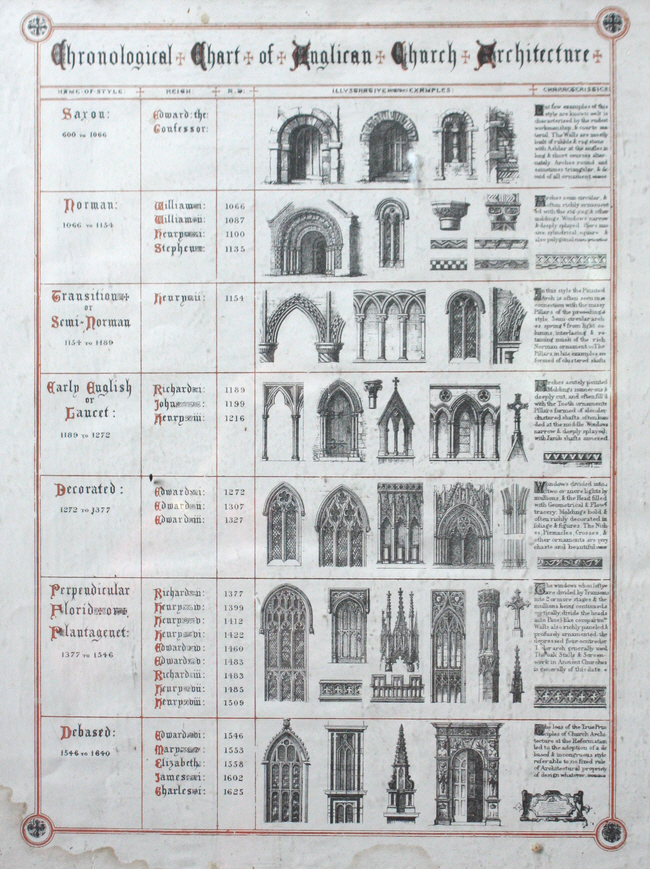 It was a shame we couldn't take this summary chart with us!
---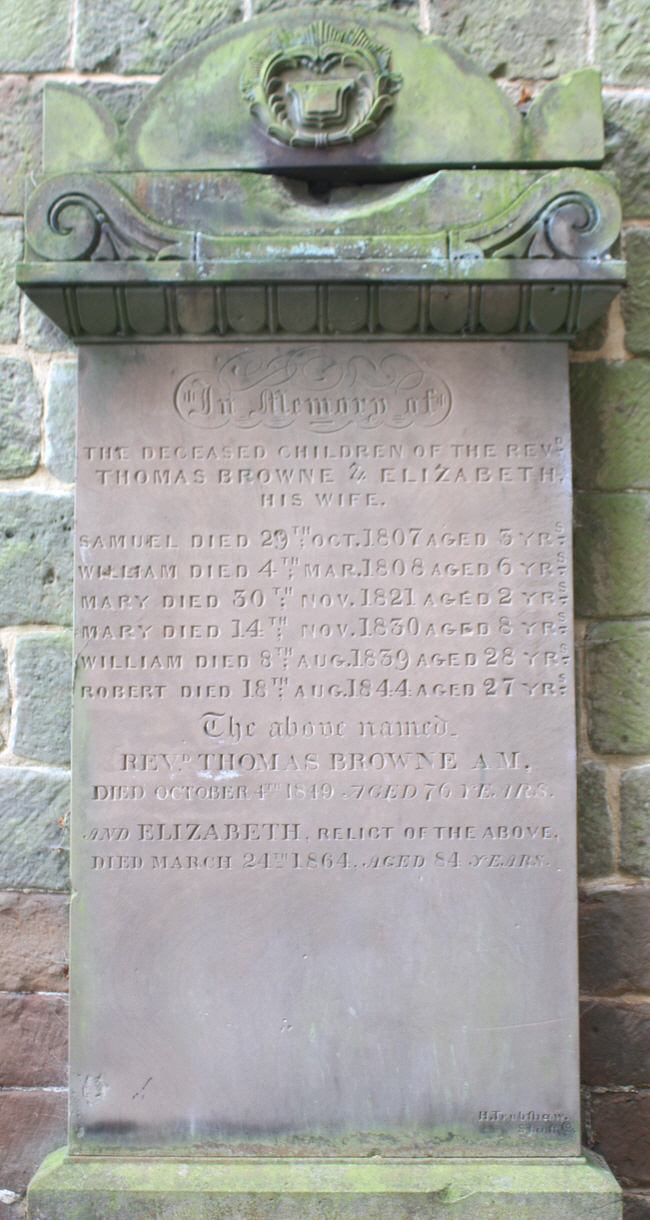 A memorial to the six children of Thomas and Elizabeth Browne.
---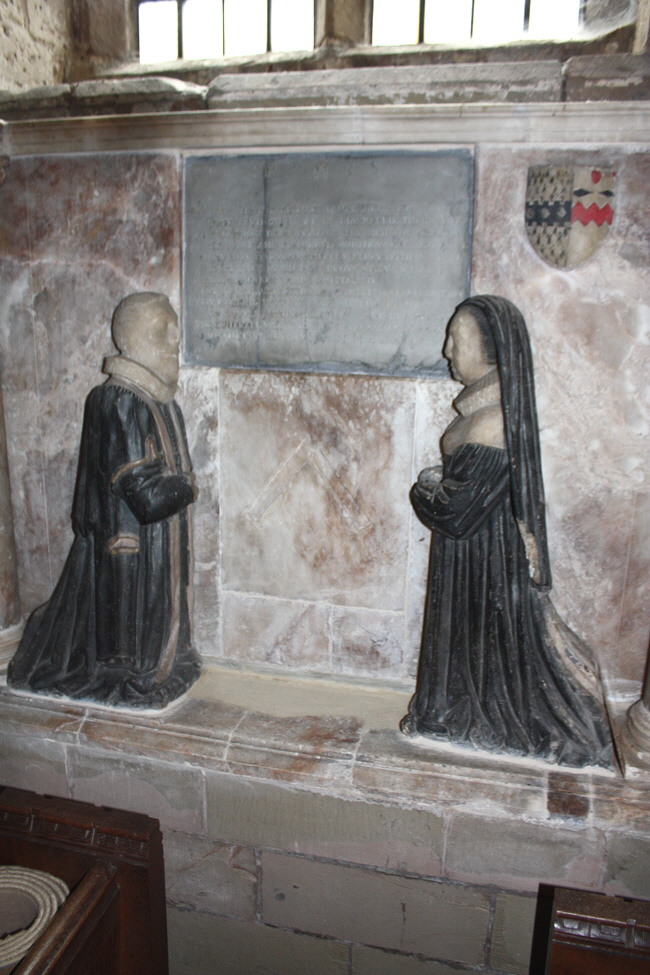 The wall monument to Sir Thomas Browne who died in 1633 and his wife with kneeling alabaster figures.
---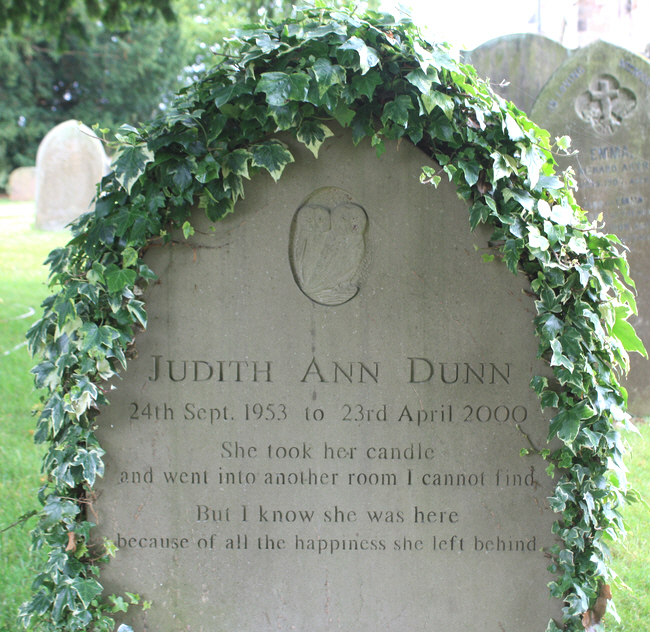 Modern epitaphs can be as moving as those written long ago
---
Aged 101.
---
Martin Nicholson - Shropshire, United Kingdom.
This page was last updated on August 30th 2014.