Martin Nicholson's Cemetery Project
St Giles, Bredon, Worcestershire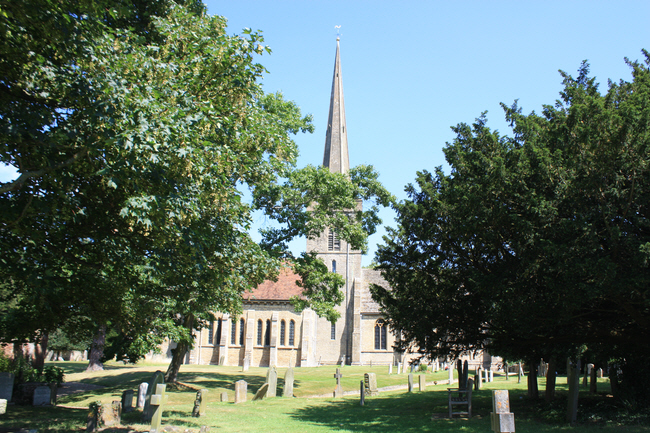 The Normans began the present church, around 1180, and work continued until the middle of the 13th century. It seems possible that stonemasons who were at that time working on the great Abbey of Tewkesbury were called in to lend a hand in the construction of Bredon Church. Certainly the two external turrets at the west end and those at Tewkesbury Abbey have a marked resemblance.
---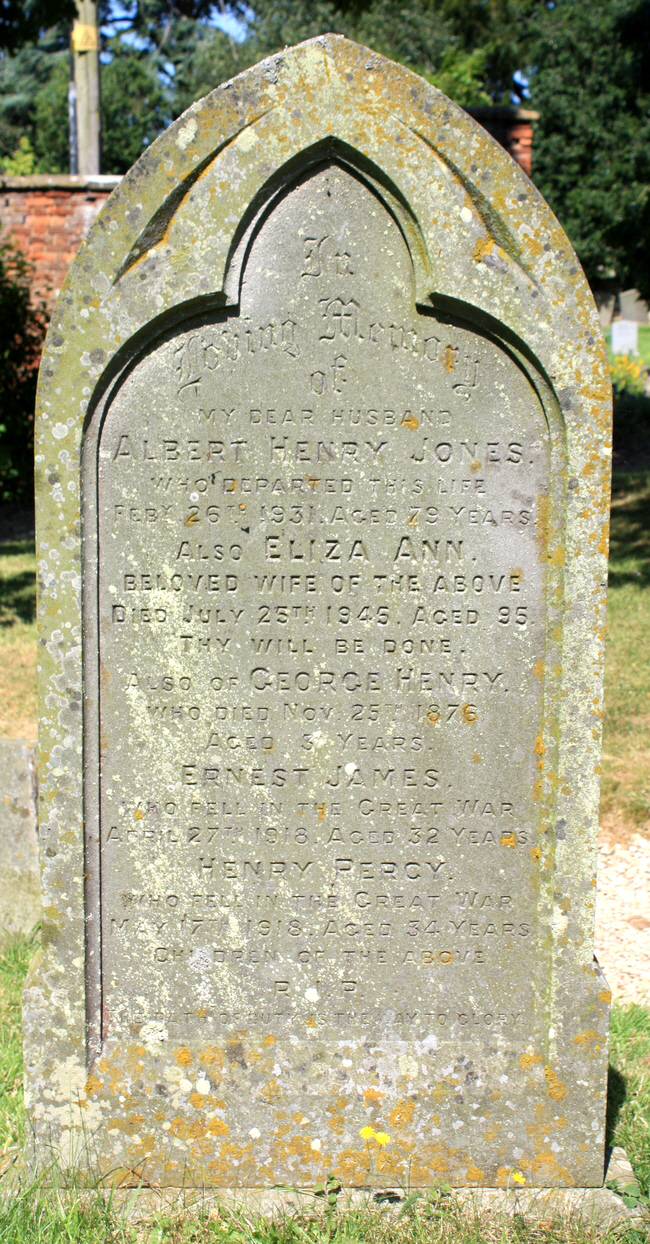 Albert and Eliza lost two sons in the Great War of 1914-1918 - just 3 weeks apart.
---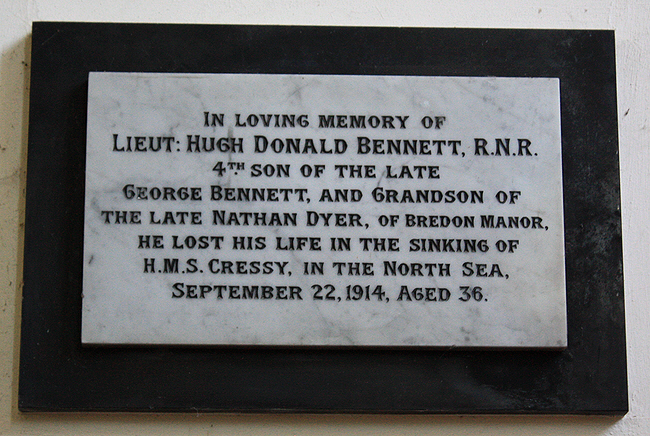 H.M.S.Cressy, together with two of her sister ships, was torpedoed and sunk by the German submarine U-9 on 22 September 1914 with the loss of 560 of her crew.
---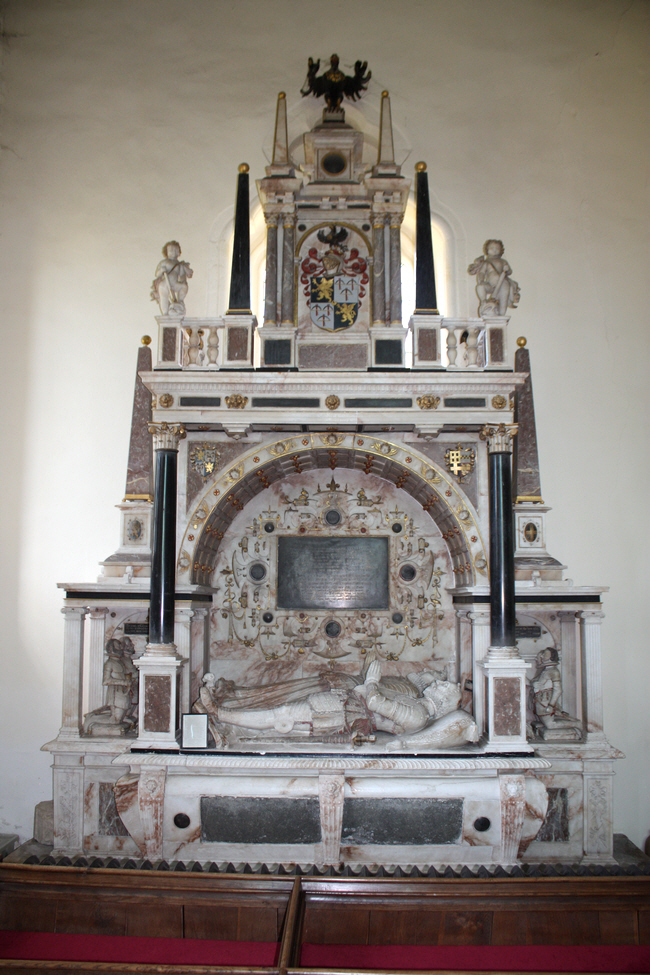 The splendid tomb of Sir Giles Reed and his family is a fine alabaster and black marble monument of the Jacobean period, and is one of the finest examples of such work in the whole country. The family were great benefactors of Bredon.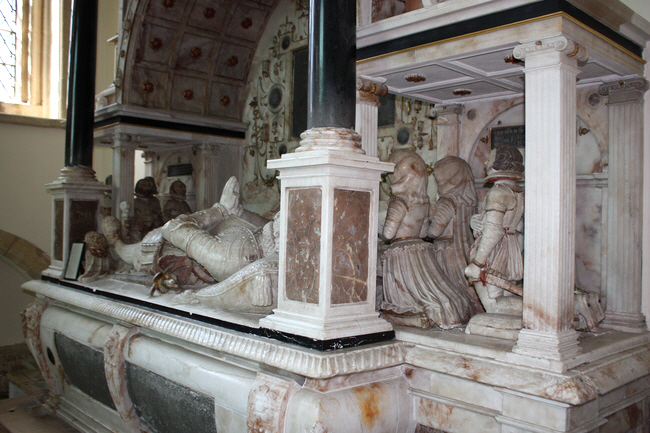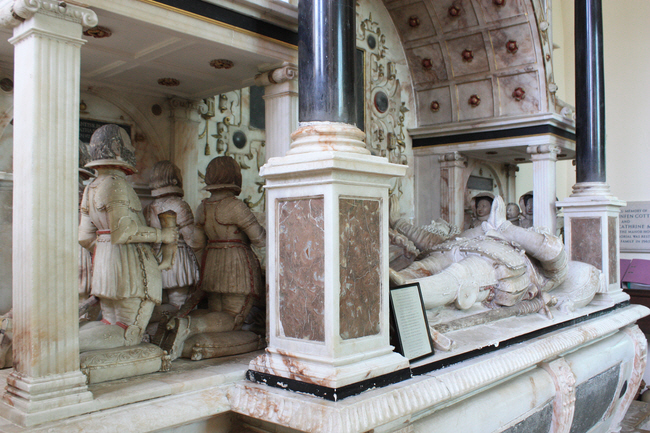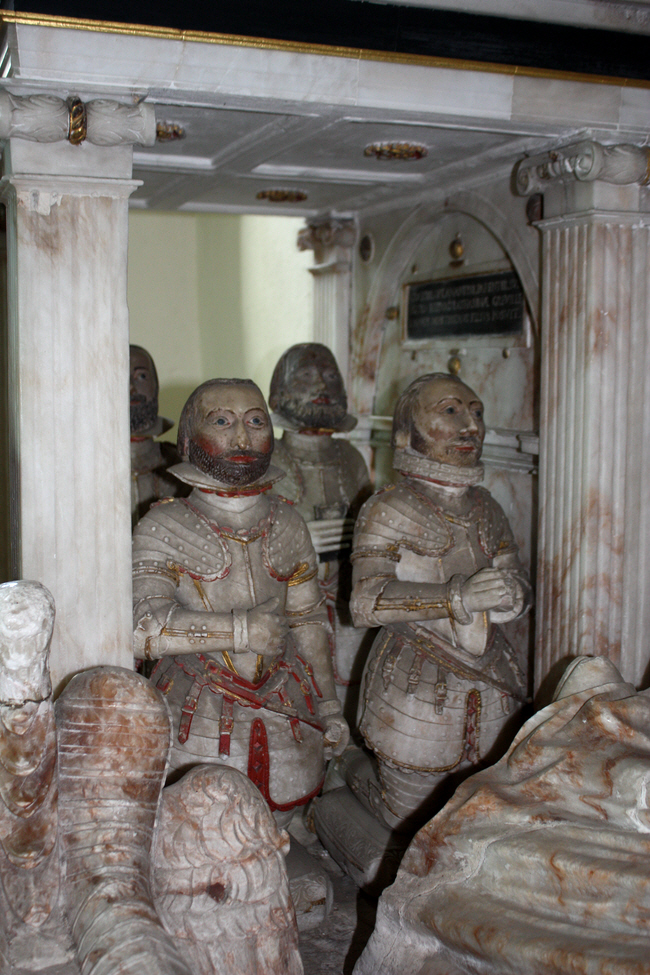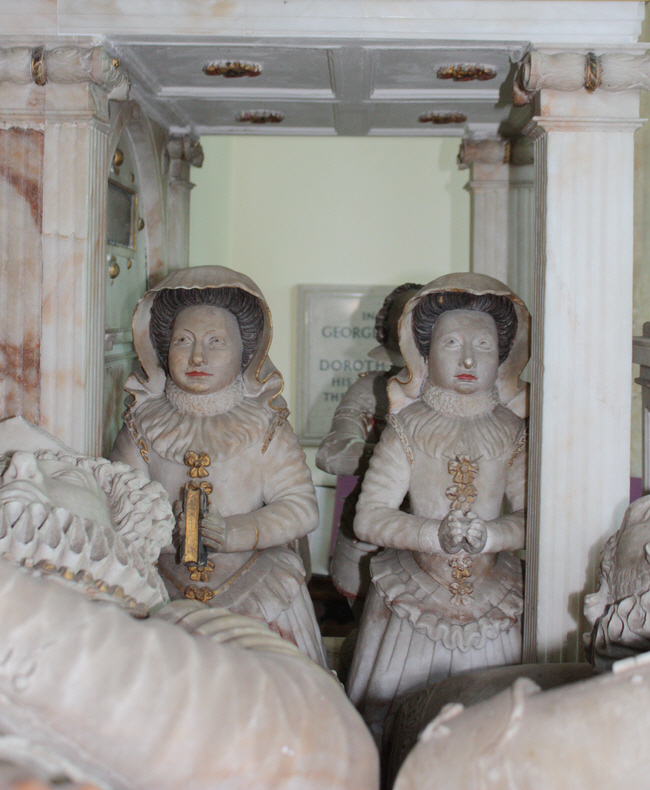 ---
An unusual design for a war memorial with rather more information about the deceased than is normal..
---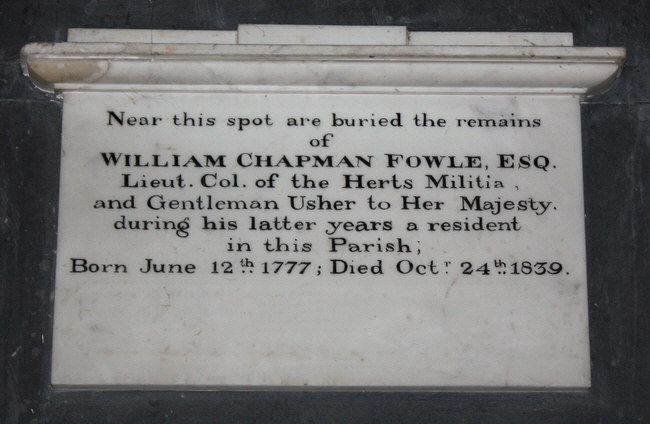 Williiam Fowle was Gentleman Usher to Her Majesty.
---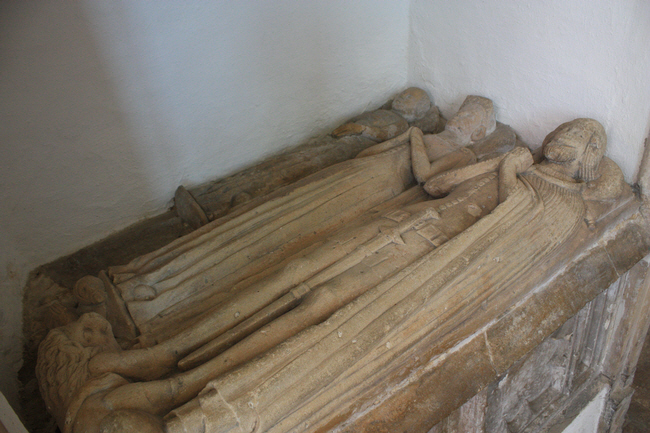 This mid 14th Century tomb has a wonderful carved roof and commemorates William and Katherine Reed of Mitton and their child. The costumes are typical of the period.
---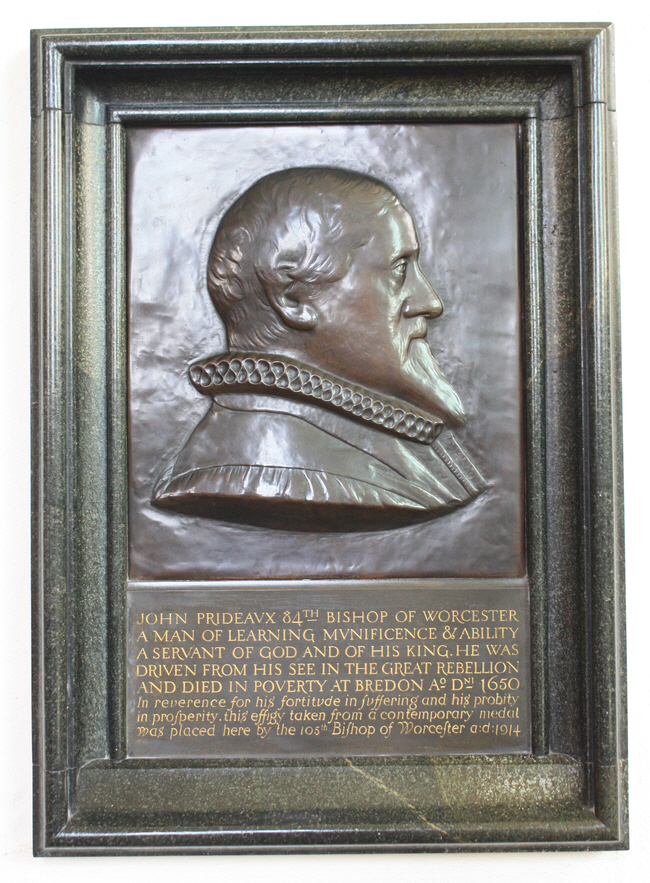 John Prideaux (7 September 1578 – 29 July 1650) was an English academic and Bishop of Worcester. His memorial rather misrepresents the facts of his later life!
---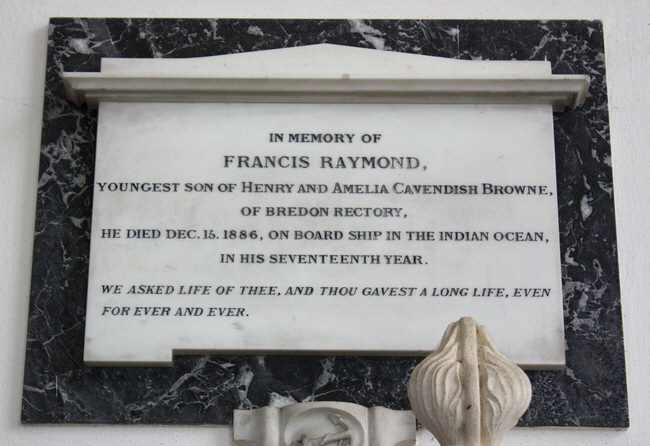 Francis died "on board ship in the Indian Ocean" aged 16.
---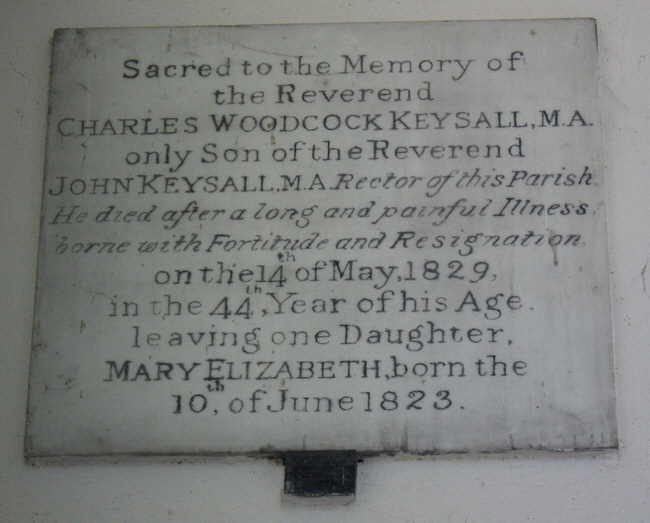 Charles Keysall died from "a long and painful illness" and his wife Penelope had a "lingering and painful illness".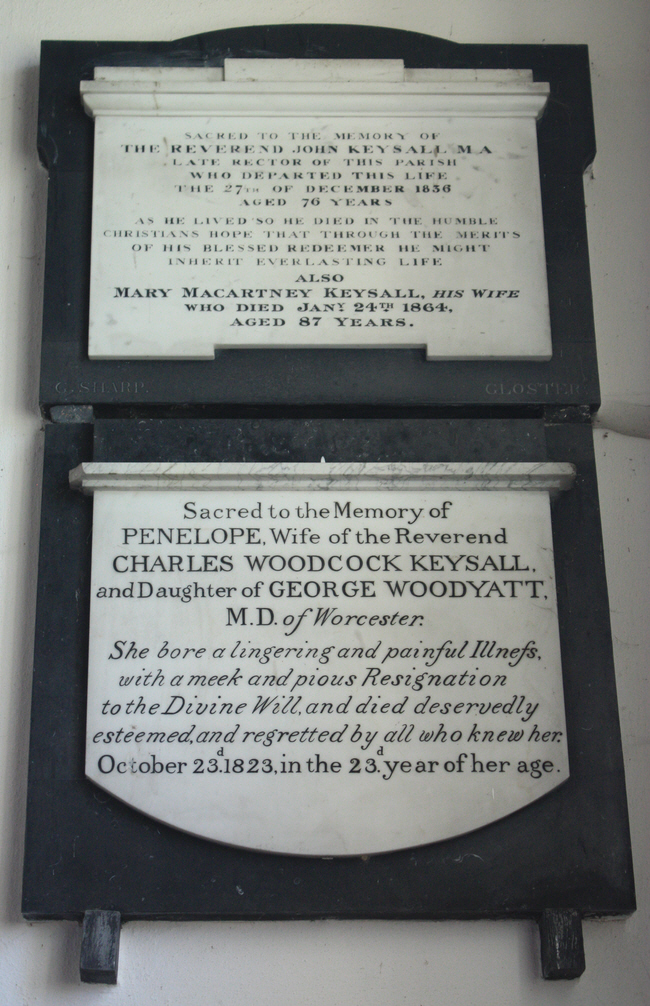 ---
Claire Christine Nicholson and Martin Piers Nicholson - Ticklerton (Shropshire) and Daventry (Northhamptonshire), United Kingdom.
This page was last updated on July 19th 2016.