Martin Nicholson's Cemetery Project
St Giles, Bredon's Norton, Worcestershire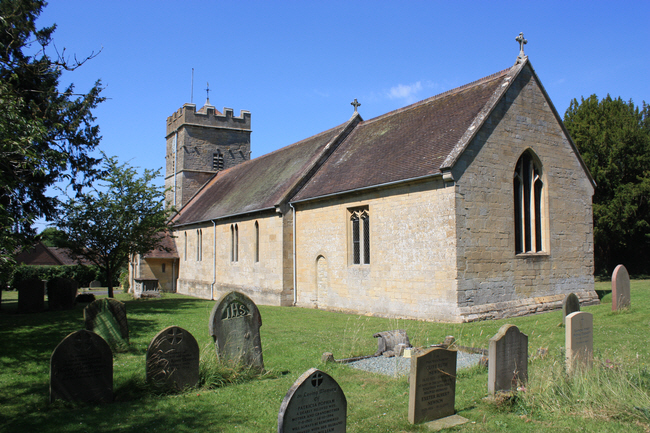 Bredon's Norton Church dates from the 12th century but was heavily restored by the Victorians. It was built as a Chapel of Ease for the main Parish Church of St Giles, Bredon.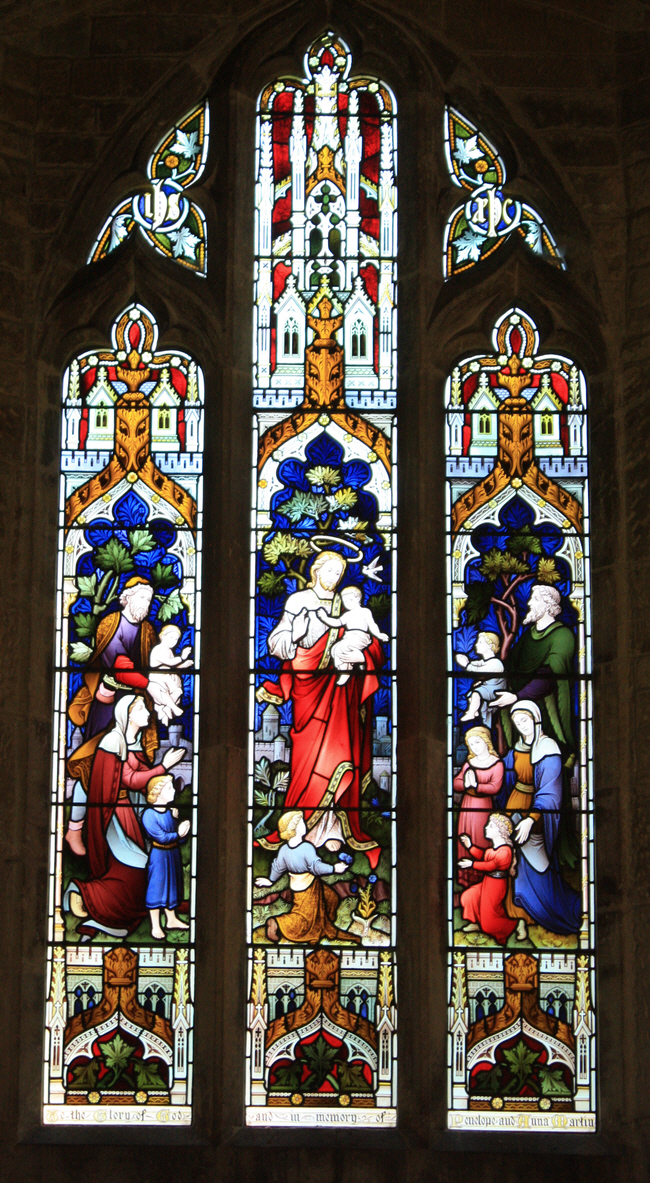 Although only a Chapel of Ease the church contains some superb stained glass..
---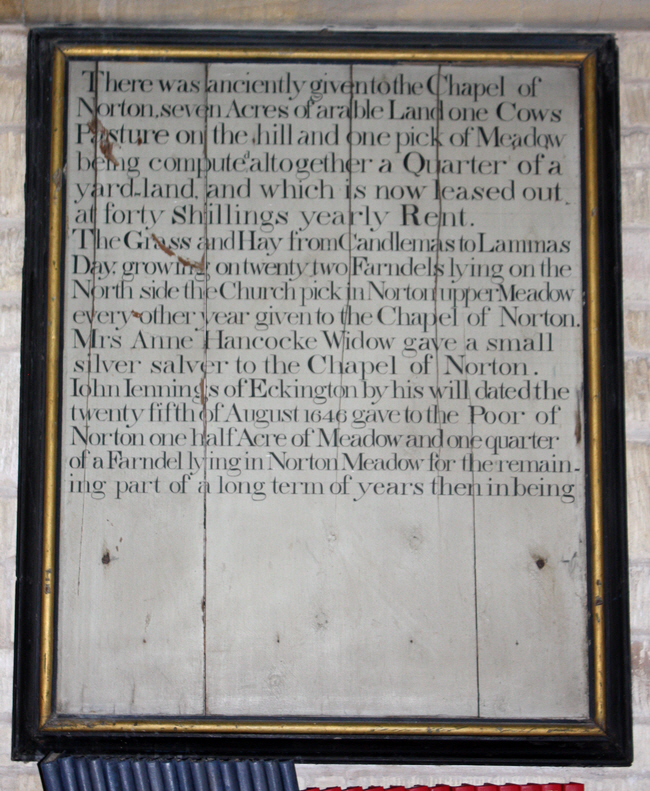 The board describing some the benefactions to the church makes interesting reading,
---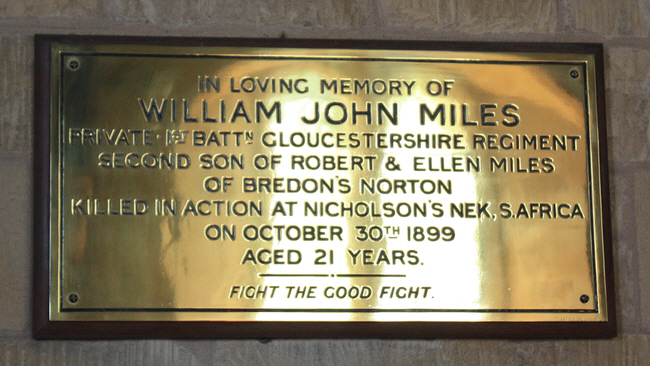 William Miles was killed at the famous battle of Nicholson's Nek.
---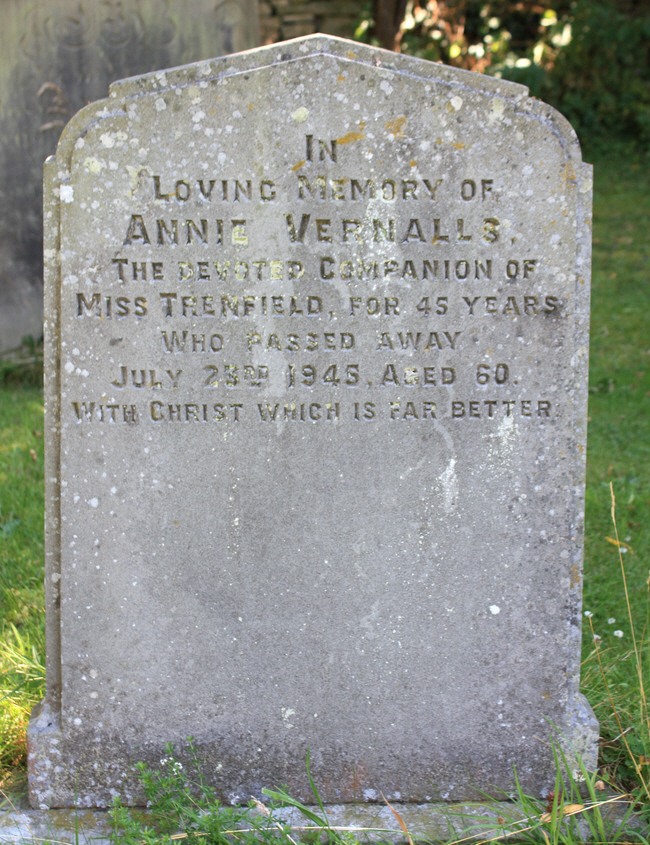 Annie was the "beloved companion of Miss Trenfield for 45 years"..
---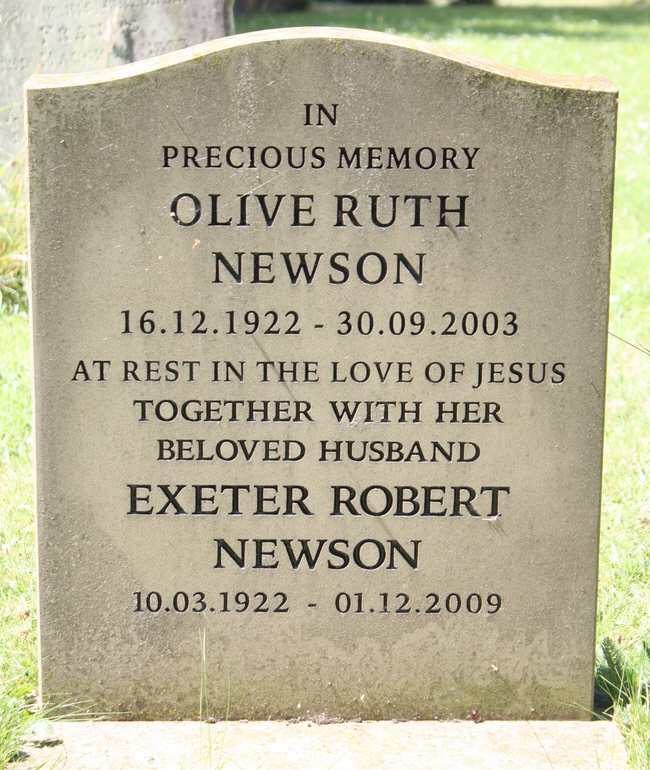 "At rest in the love of Jesus".
---
Claire Christine Nicholson and Martin Piers Nicholson - Ticklerton (Shropshire) and Daventry (Northhamptonshire), United Kingdom.
Last updated on July 19th 2016