Martin Nicholson's Cemetery Project
St Michael, Bockleton, Worcestershire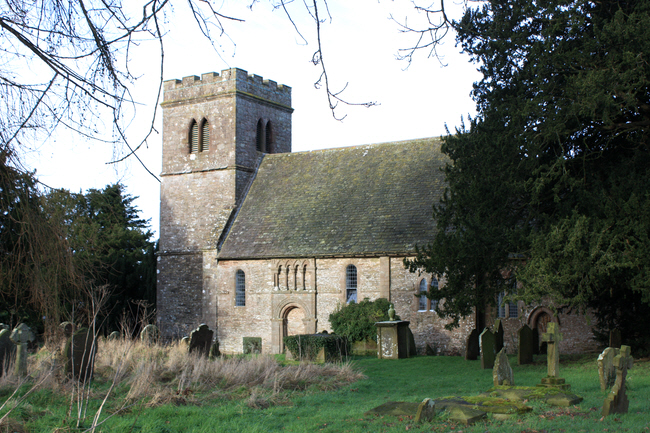 The church dates back to 1160. The north and south doorways are original although, as the photograph shows, the south doorway has been walled up.
---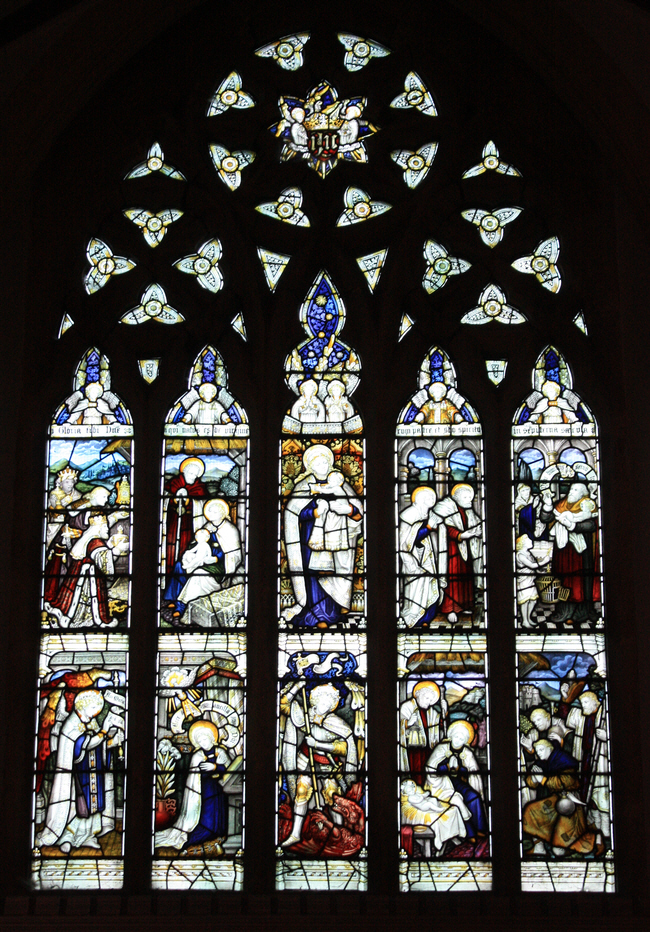 The stained glass in the east window is particularly impressive. The small wheatsheaf at the foot of ermine robe in the top left section is the hall-mark of Kemp.
---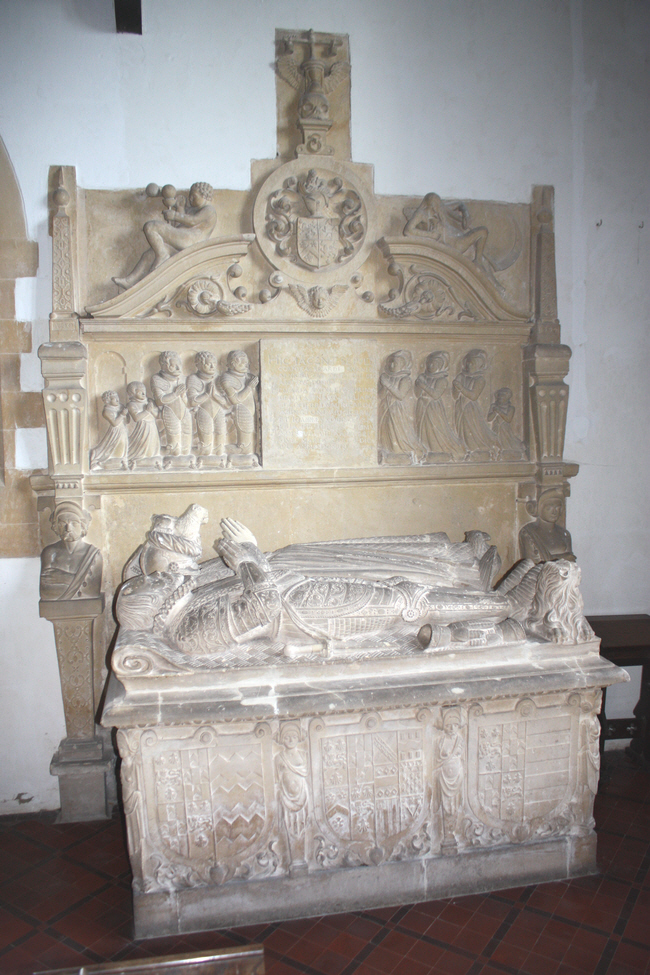 The Barnaby Chapel contains the Elizabethan tomb of Richard and Mary Barneby. Behind the tomb is the legend, complete with some minor restoration, with the figures of five sons on one side and of four daughters on the other.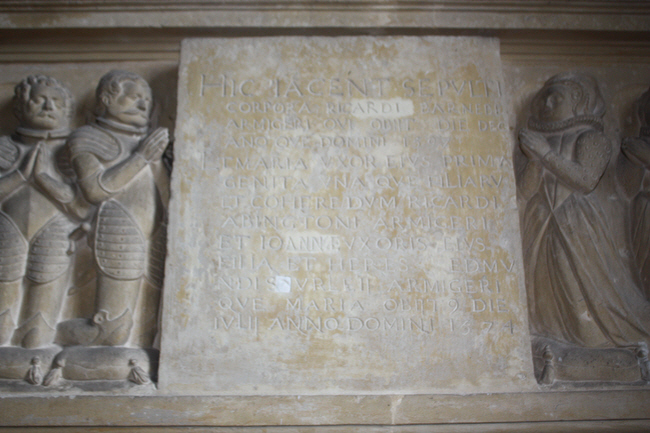 ---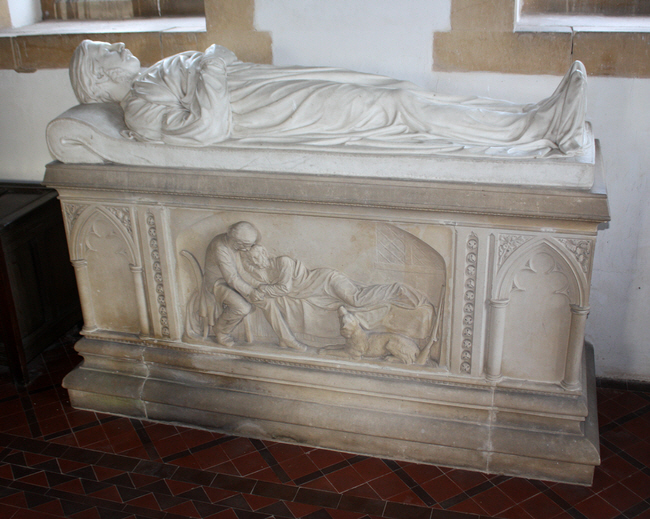 Curiously the published guide to the church makes no mention of this tomb.
---
Martin Nicholson - Church Stretton, United Kingdom.
This page was last updated on Jan 14th 2014