Martin Nicholson's Cemetery Project
St Peter, Bromyard, Herefordshire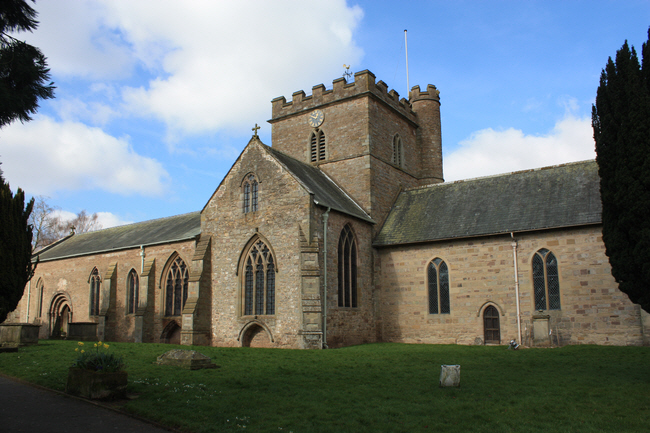 Another church where many of the gravestones have been moved to the perimeter of the site. A policy of which we strongly disapprove.
---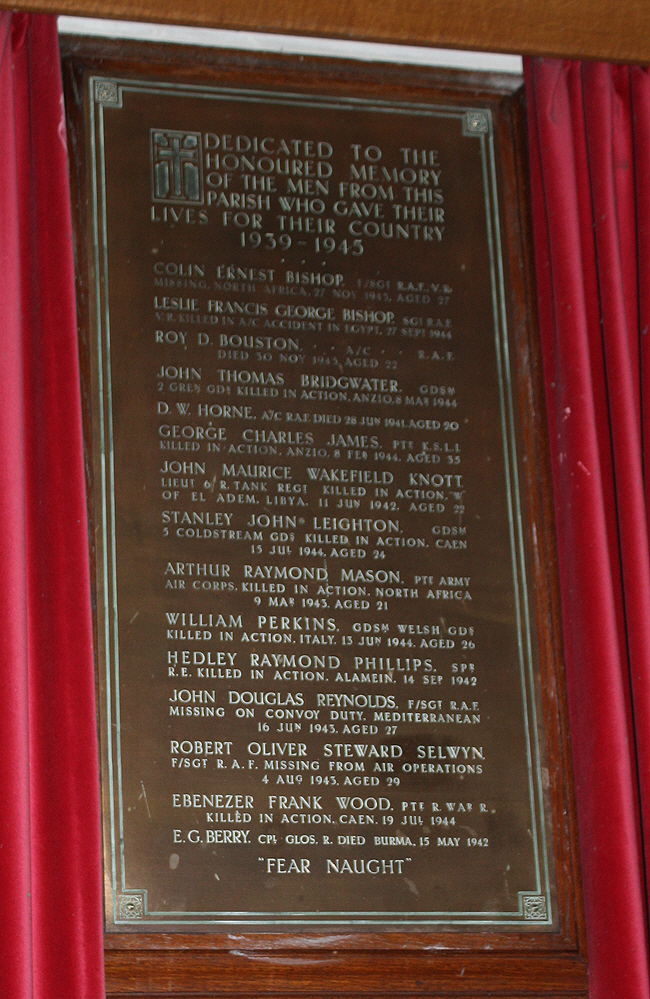 An unusual war memorial that gives some details on how and where those mentioned died.
---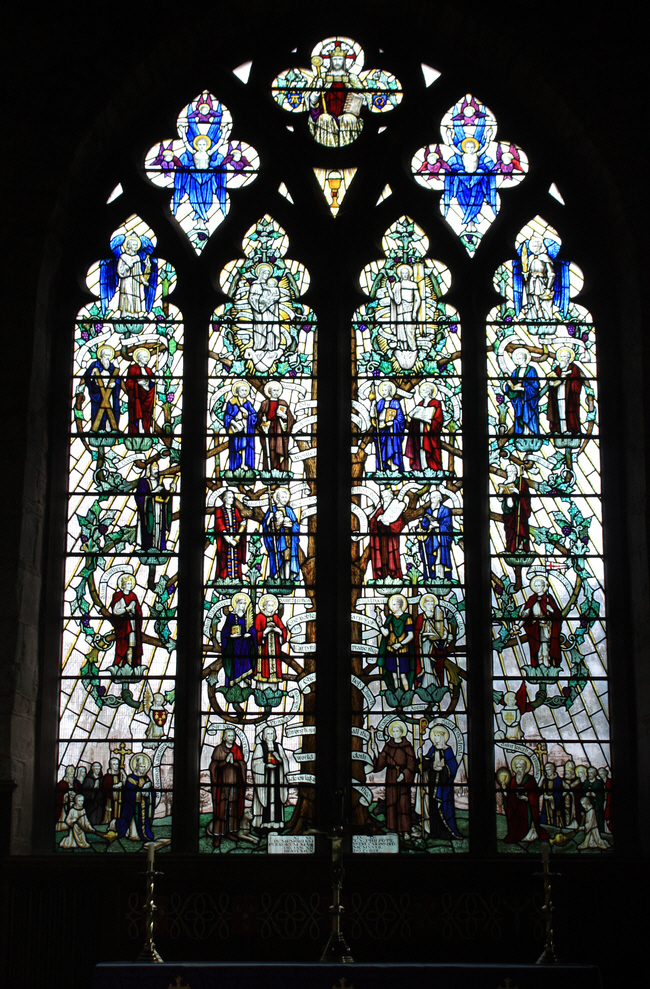 A fine example of a "Tree of Jesse".
---
Martin Nicholson - Shropshire, United Kingdom.
This page was last updated on March 10th 2014.