Martin Nicholson's Cemetery Project
St Peter, Broughton, Staffordshire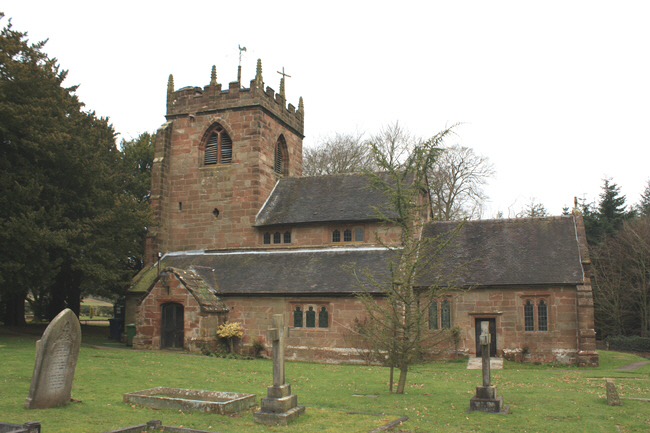 The Church was consecrated on 1st September 1633 by Robert Wright, Bishop of Coventry and Lichfield. Bishop Wright, who had been translated to Lichfield in 1632, garrisoned Eccleshall Castle for the King in 1642 and died there during the siege by Parliamentary forces in 1643. The Church was built as a private chapel by the founder, Thomas Broughton, 'a doughty man' partly out of his own goods and partly out of the goods of his late uncle Master Peter Broughton. The church remained a chapel of ease until 12th April 1907 when a district chapelry was assigned to it by Order in Council. On 20th February 1925 St Peters was united with Croxton creating the benfice of Croxton with Broughton, though the parishes remained separate.
---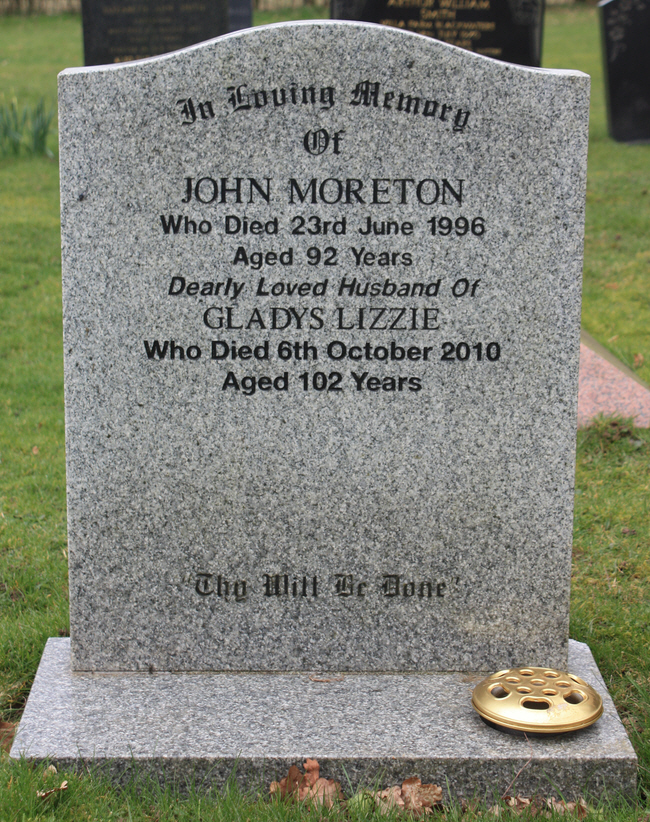 Aged 102.
---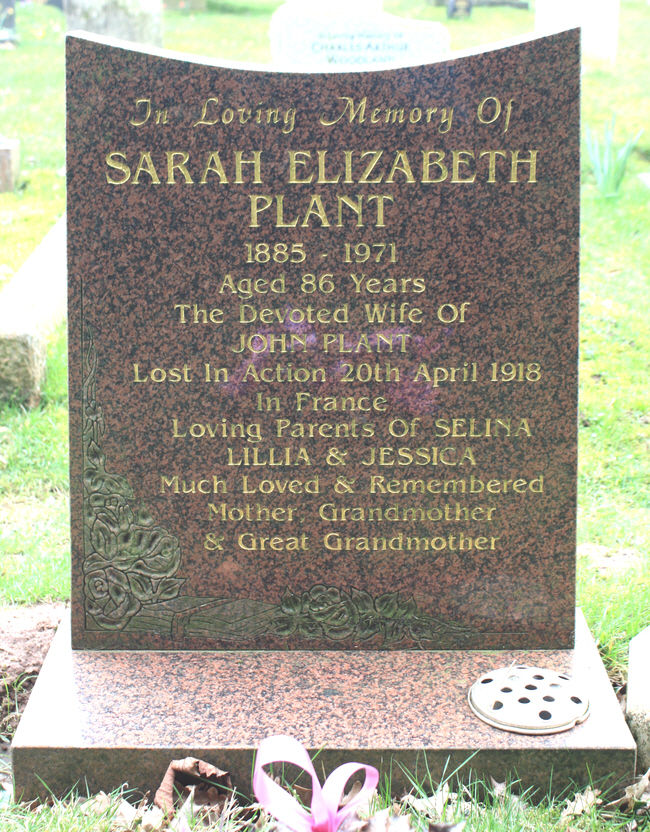 Sarah was a widow for over 50 years.
---
Claire Christine Nicholson and Martin Piers Nicholson - Ticklerton (Shropshire) and Daventry (Northhamptonshire), United Kingdom.
This page was last updated on March 11th 2017.