Martin Nicholson's Cemetery Project
St Peter, Bullinghope, Herefordshire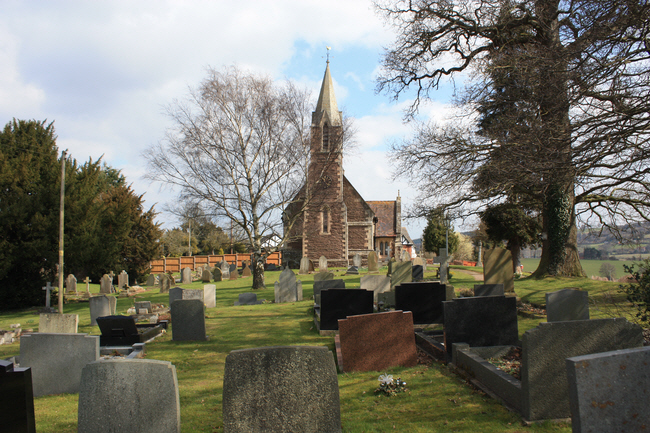 A new build of 1878-80 by F.R. Kempson with a later tower. It replaces the old church, whose remains can be seen just down the road.
---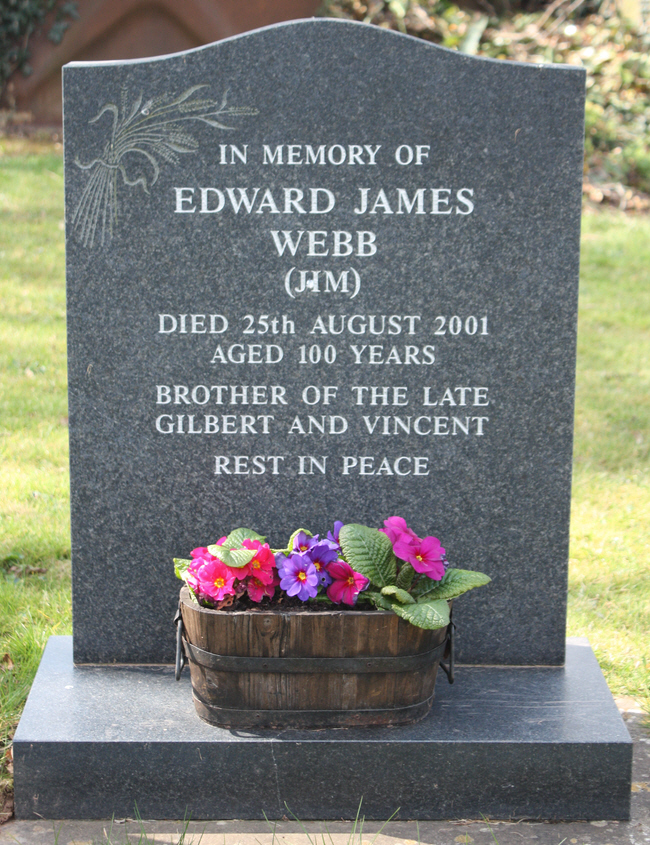 Aged 100.
---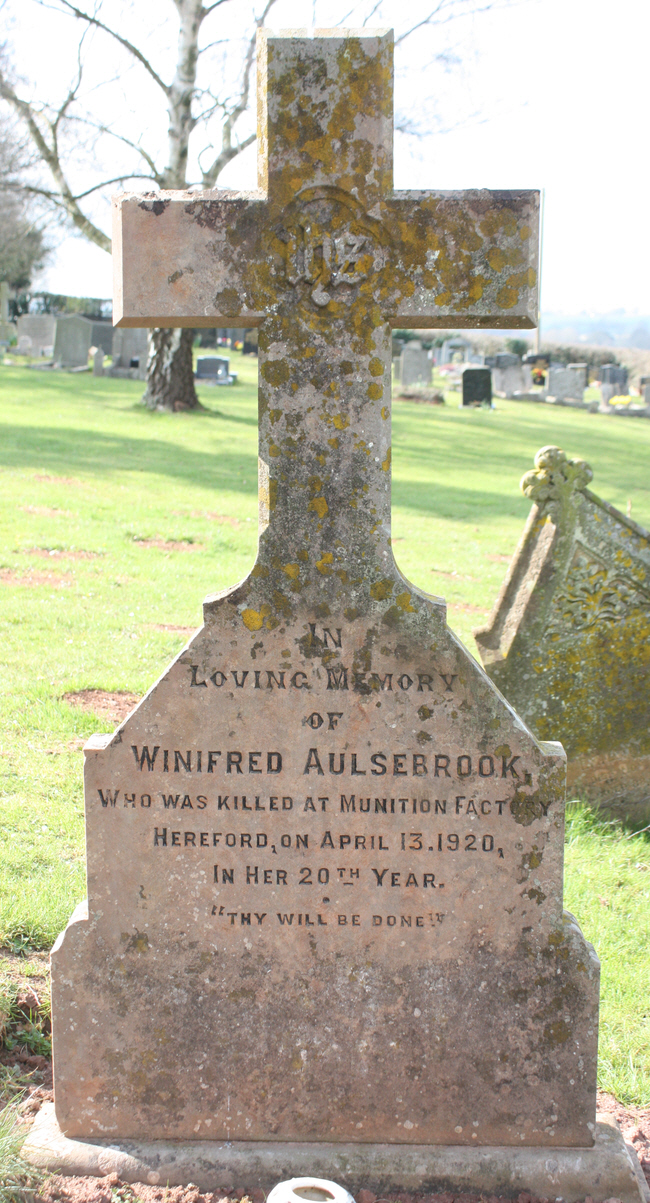 Winifred Aulsebrook was killed while working at a munition factory in Hereford.
---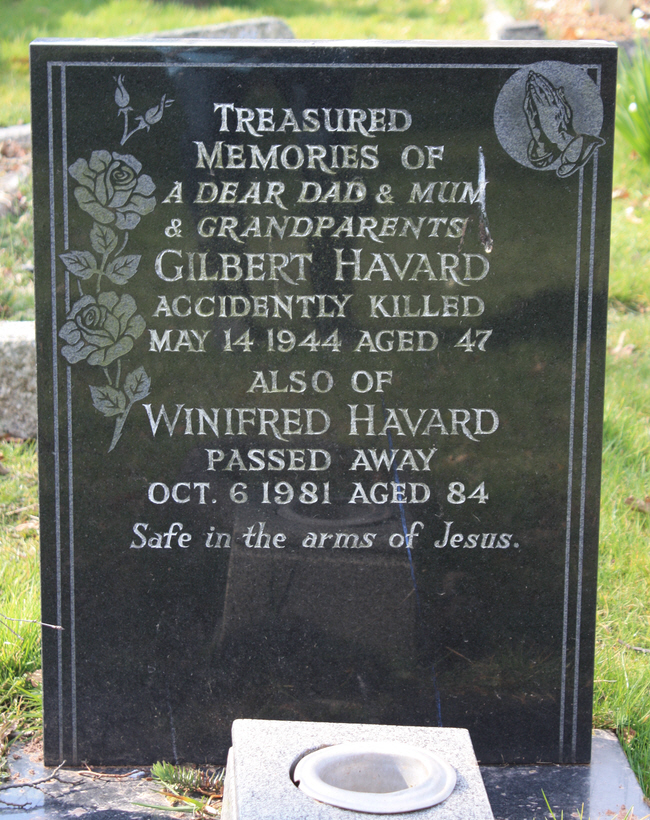 .Yet another example of "accidentally" being engraved as "accidently".
---
Claire Christine Nicholson and Martin Piers Nicholson - Ticklerton (Shropshire) and Daventry (Northhamptonshire), United Kingdom.
This page was last updated on March 24 2015.