Martin Nicholson's Cemetery Project
St Buriana, St Buryan, Cornwall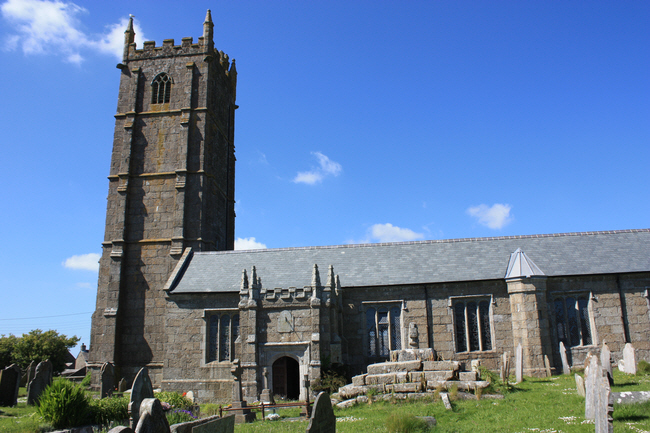 A church has stood on the current site since about the year 930. It was built by King Athelstan in thanks for his successful conquest of Cornwall on the site of the oratory of Saint Buriana (probably founded in the 5th century).
---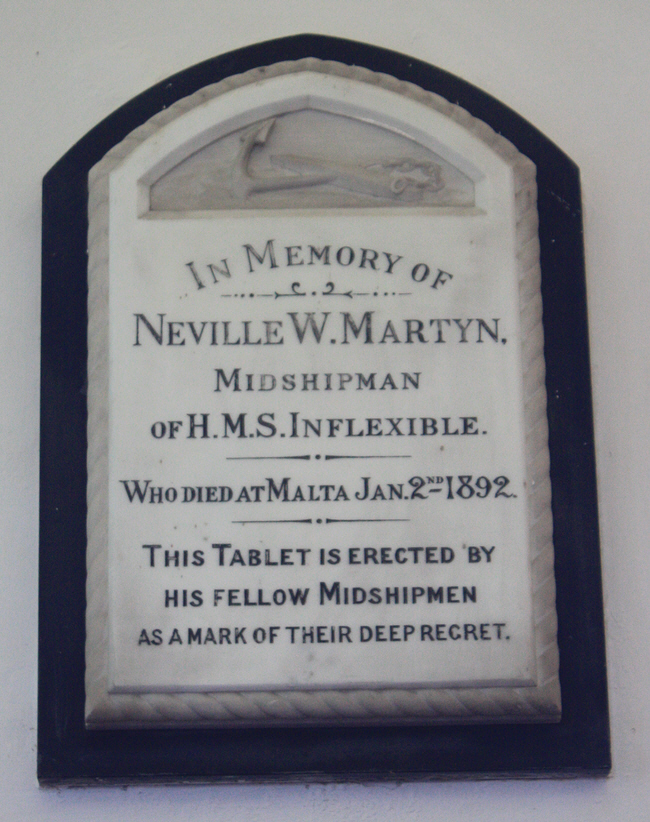 Neville Martyn was a midshipman serving on HMS Inflexible when he died at Malta in 1892. He seems to have died from "Malta Fever' or brucellosis.
---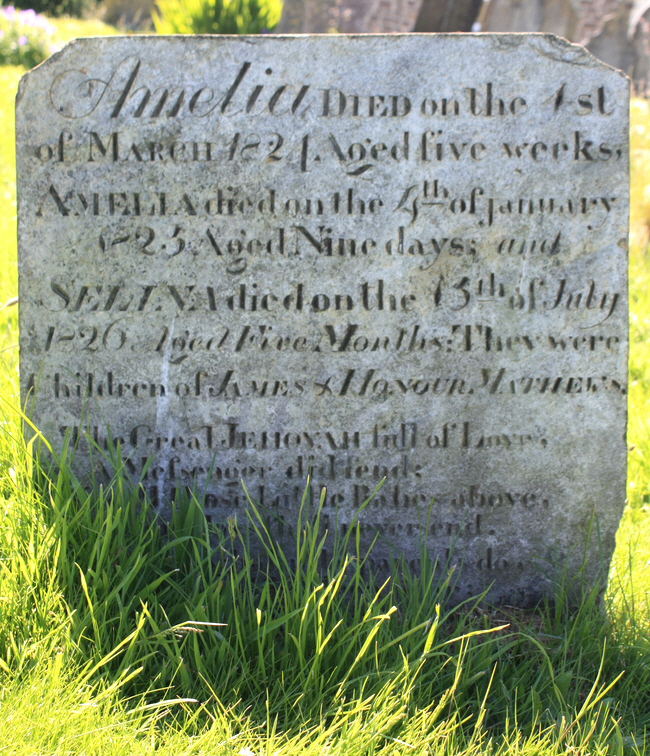 Three children of James and Honour Mathews died in infancy. Amelia died in March 1824 aged 5 weeks - another Amelia died in January 1825 aged 9 days and Selina died in July 1826 aged 5 months.
---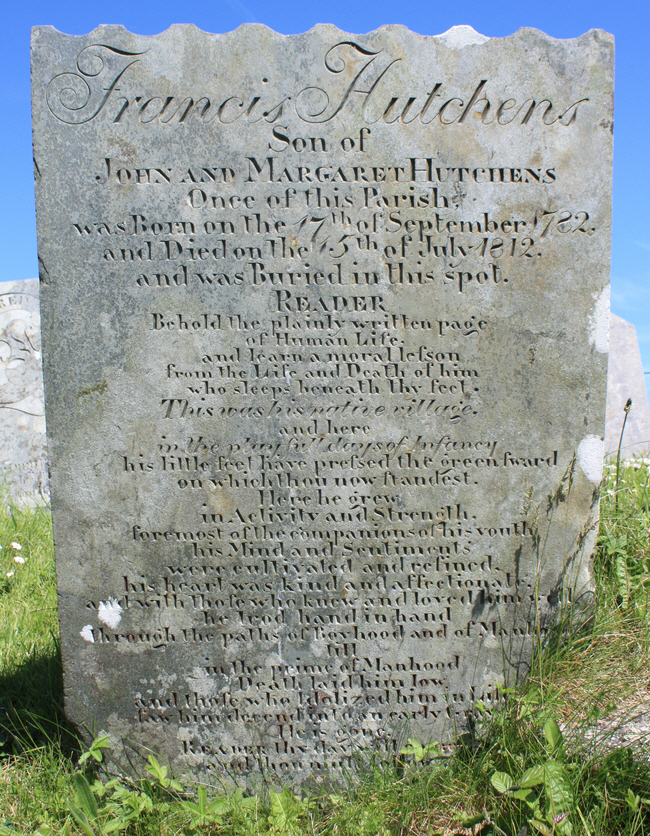 Francis Hutchens died aged 29 in 1812. Readers were urged by his parents to "learn a moral lesson from the life and death of him who sleeps beneath thy feet".
---
Martin Nicholson - Shropshire, United Kingdom.
This page was last updated on June 12th 2014.