Martin Nicholson's Cemetery Project
St Peter, Bushley, Worcestershire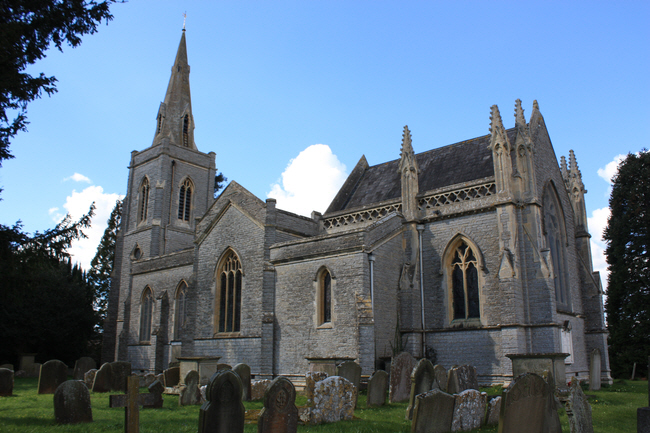 The church was entirely rebuilt in 1843 by Canon Dowdeswell and consists of chancel, north and south transepts, nave and west tower and spire. The present chancel replaced a shallow original apse in 1857 and was designed by Sir Gilbert Scott. It is in the style of the 14th century and has a chapel on the south side opening to both chancel and transept. On the north the chapel is enclosed by an oak screen and on the west by one of iron supporting a rood with attendant figures.
---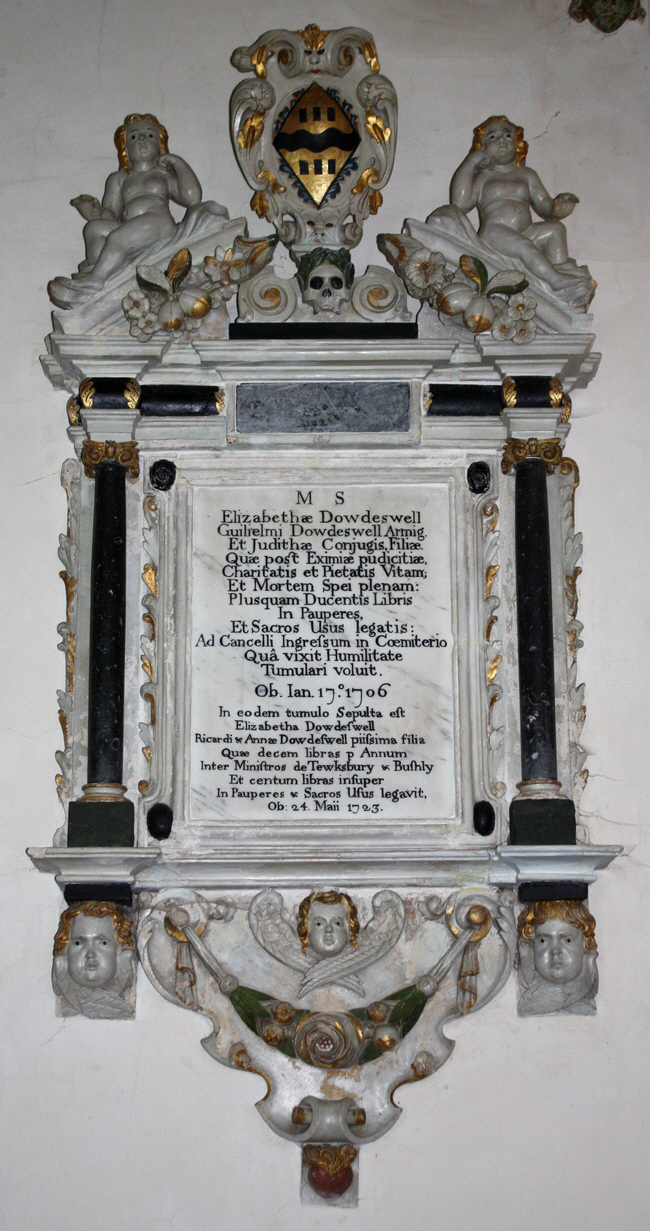 A number of monuments and stones to members of the Dowdeswell family, chiefly of 17th-century date, from the old church are now in the nave.
---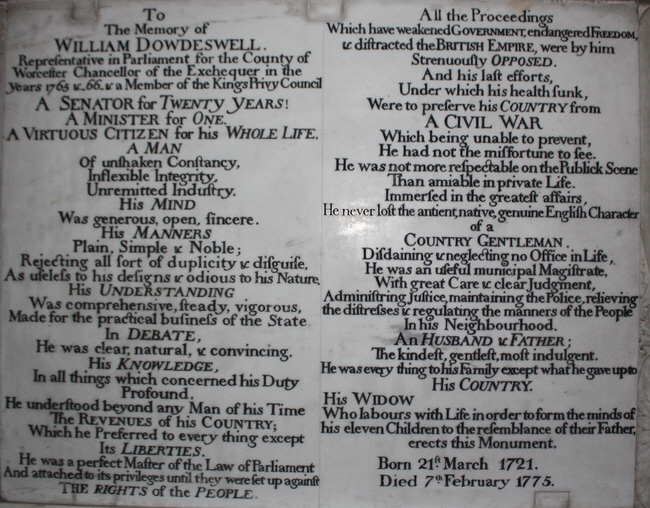 The monument to William Dowdeswell, chancellor of the Exchequer 1765–6, who died in 1775, is now in the south chapel. It was erected in 1777 and bears Burke's long and laudatory inscription.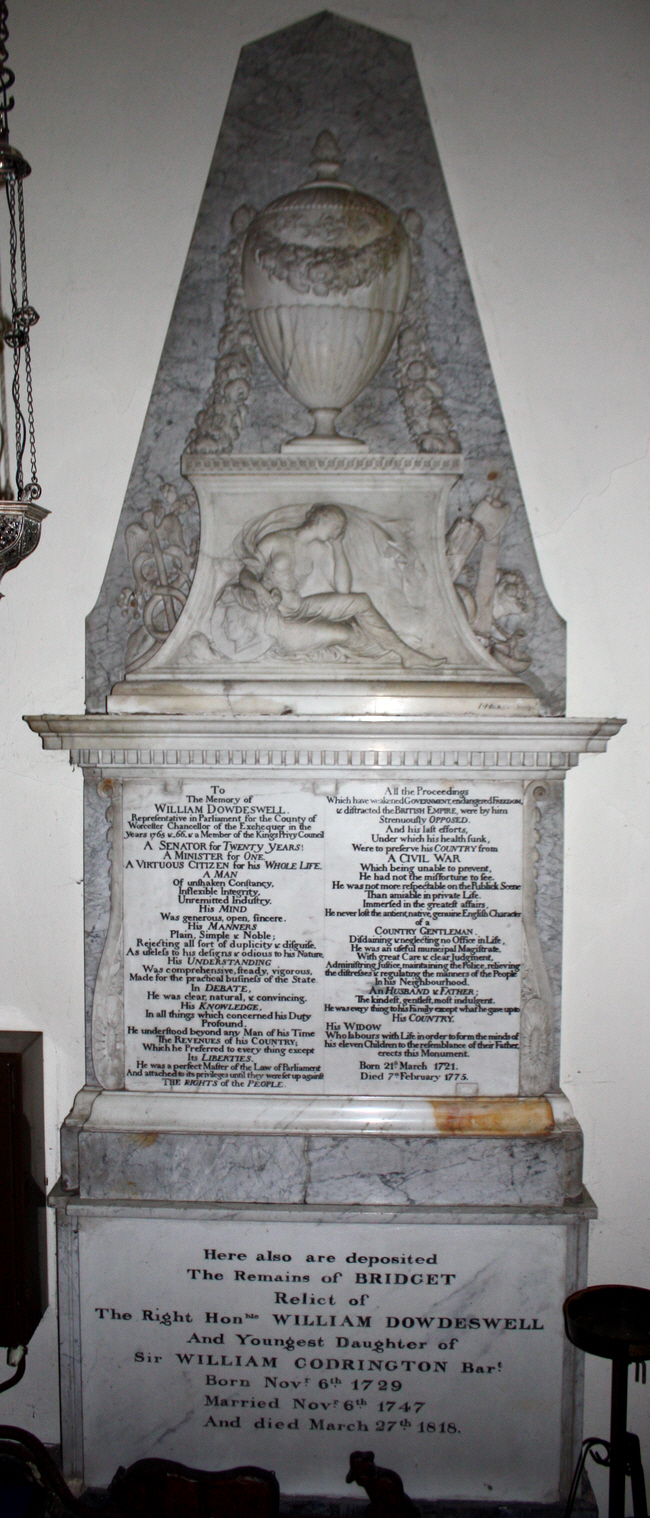 ---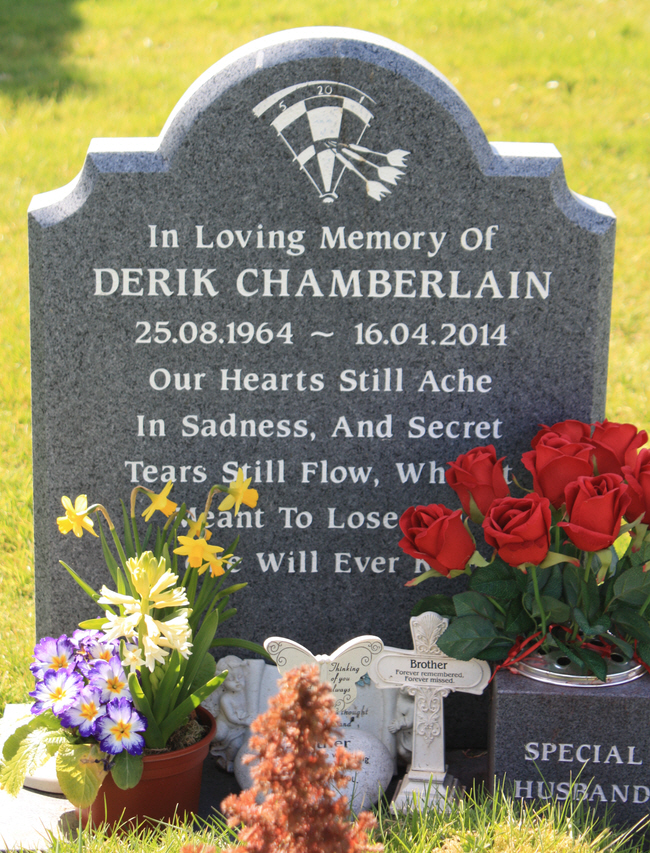 A dartboard showing a player scoring 180 points is an unusual feature of the gravestone.
---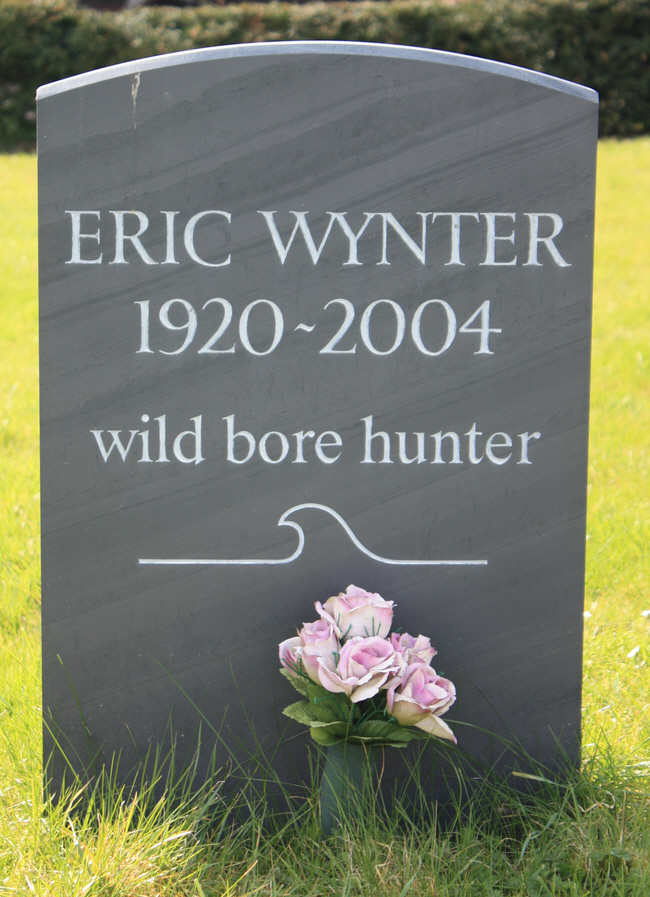 Eric Wynter clearly used to ride the Severn Bore.
---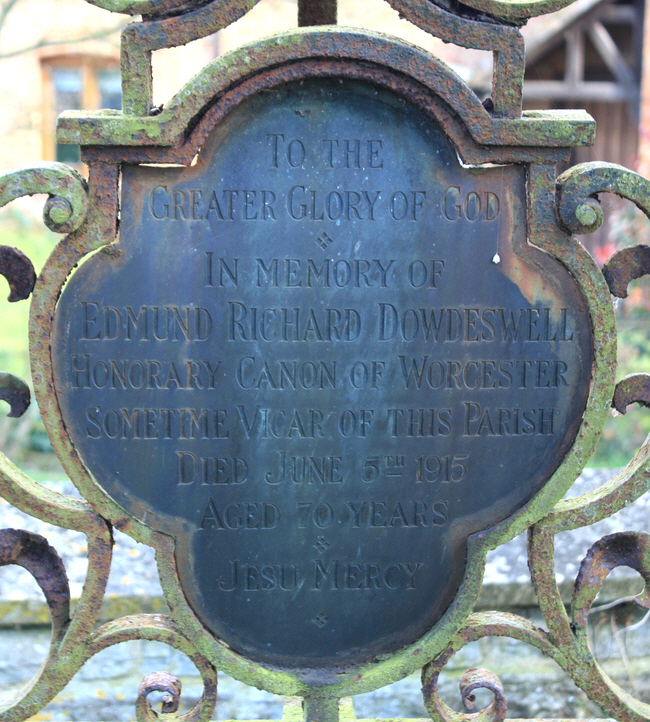 Edmund Dowdeswell was Honorary Canon of Worcester.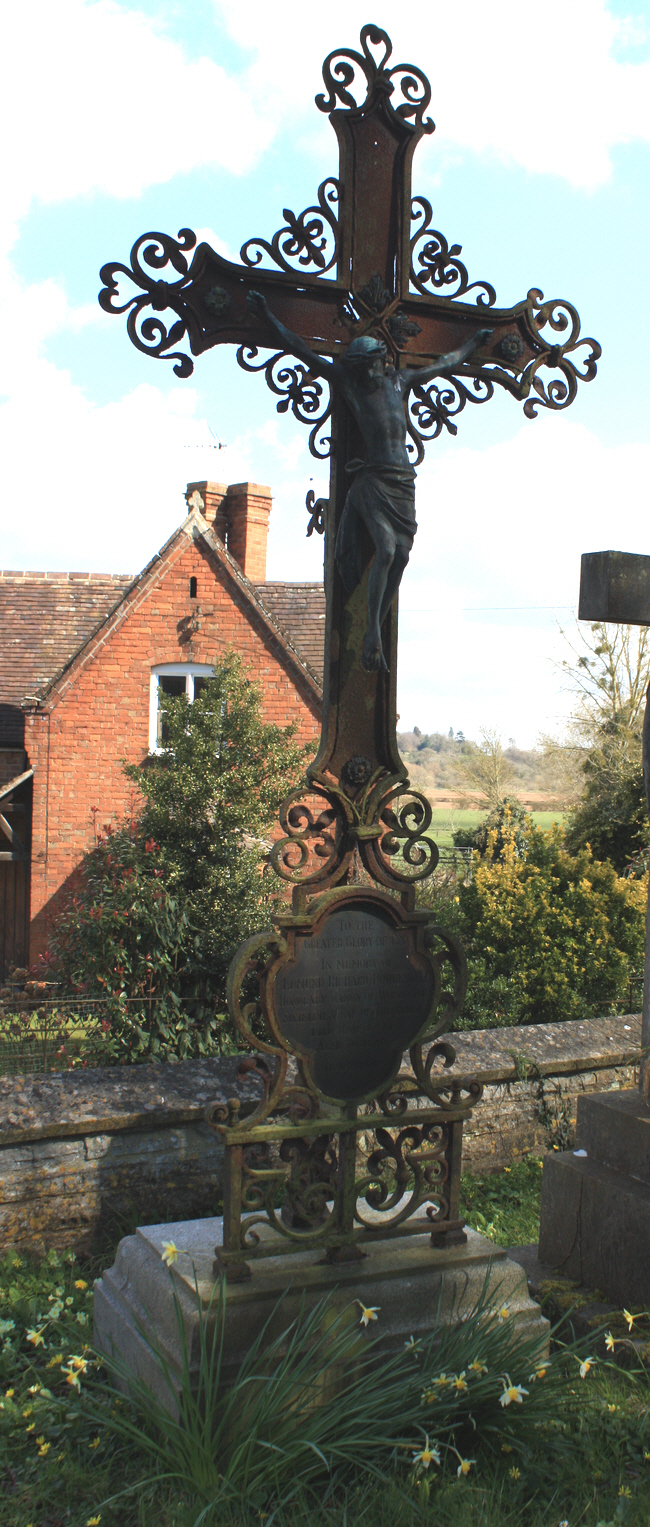 ---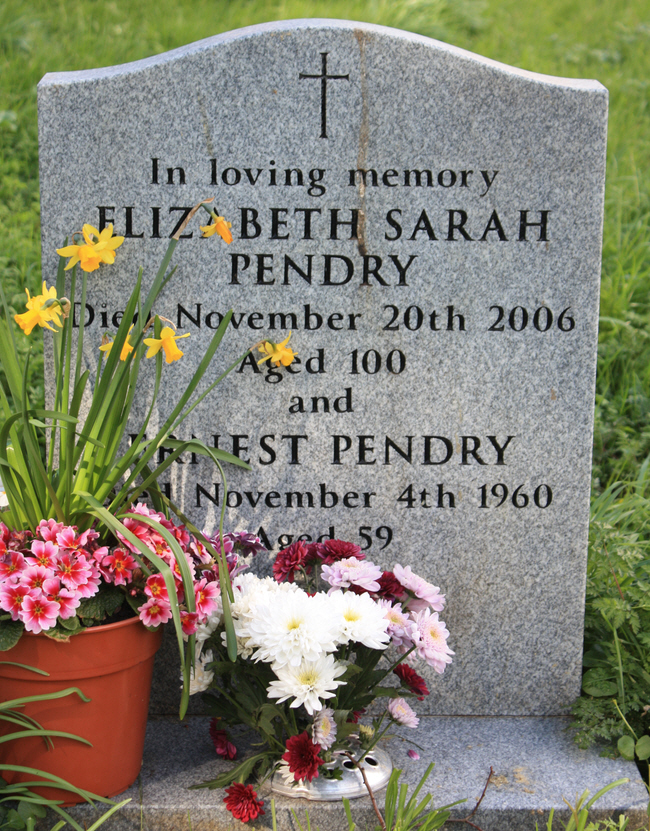 Aged 100.
---

Benjamin Treeton suffered the partial lost of his limbs and speech - presumably following a stroke.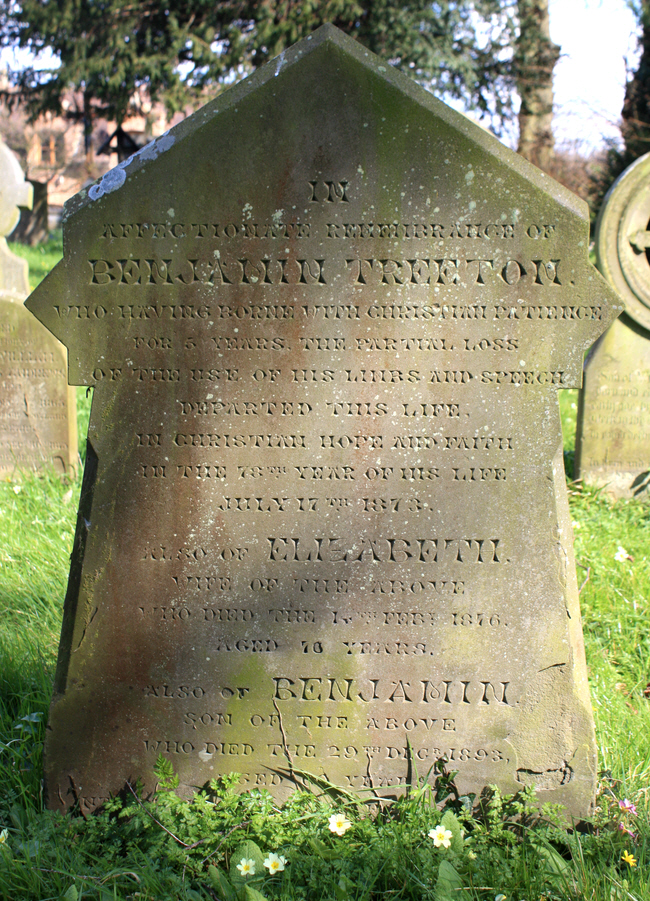 ---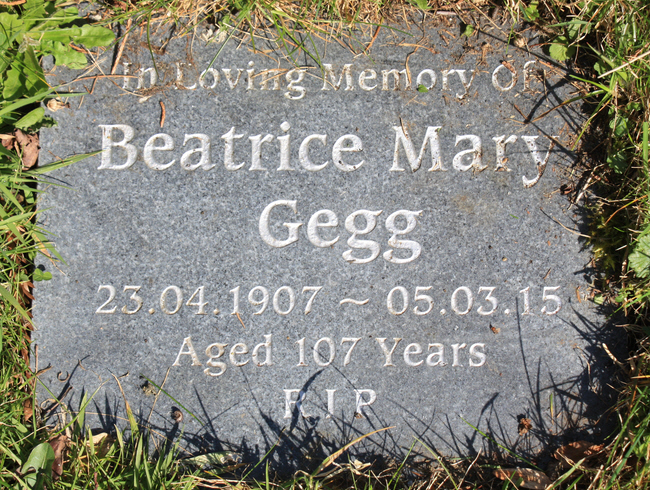 Aged 107.
---
Claire Christine Nicholson and Martin Piers Nicholson - Ticklerton (Shropshire) and Daventry (Northhamptonshire), United Kingdom.
This page was last updated on March 31st 2016.