Martin Nicholson's Cemetery Project
St John the Baptist, Byford, Herefordshire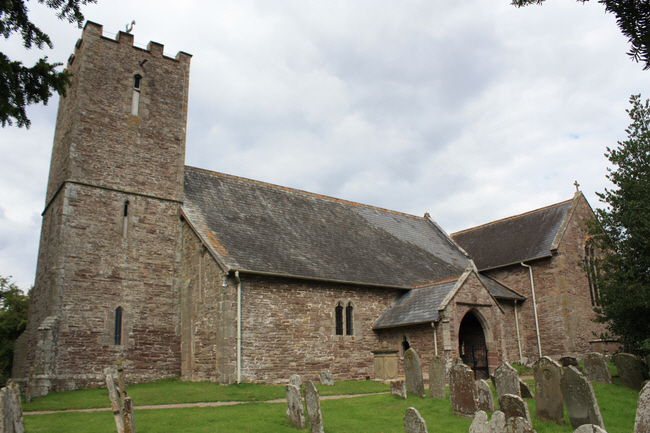 St John the Baptist Church is surprisingly long. Most is Norman and medieval though the West tower is 18th Century. There is a narrow 13th Century richly moulded arched doorway and the West door swings open on strap hinges 700 years old. The aisle has a double lancet window that has been repaired with coffin lids and in the chapel, as well as wall paintings, is a 15th Century stained glass window depicting five mothers with their children.
---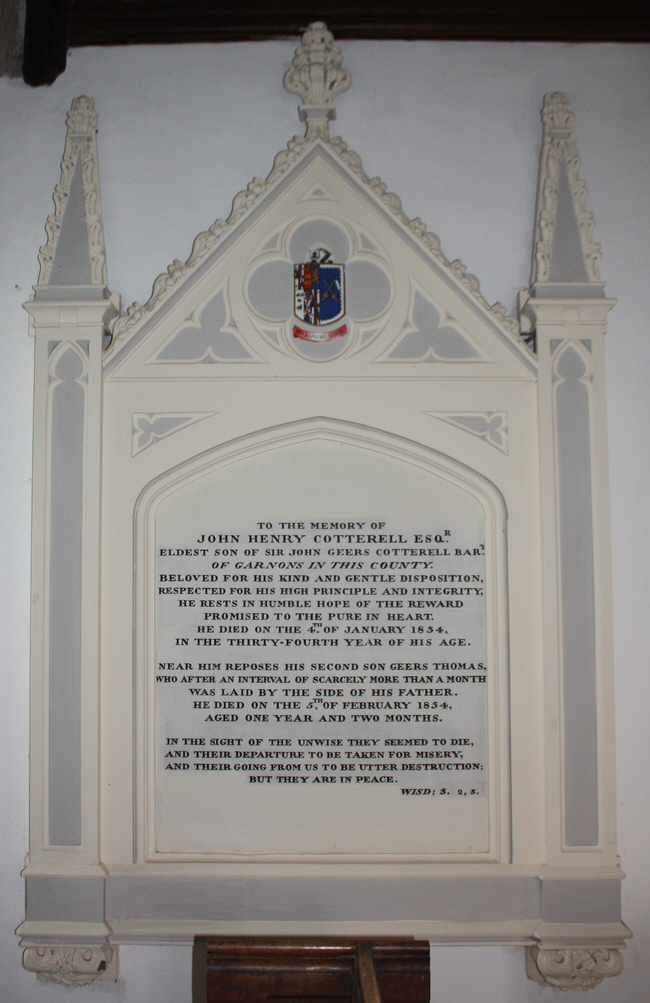 A father and son died "scarcely more than a month" apart.
---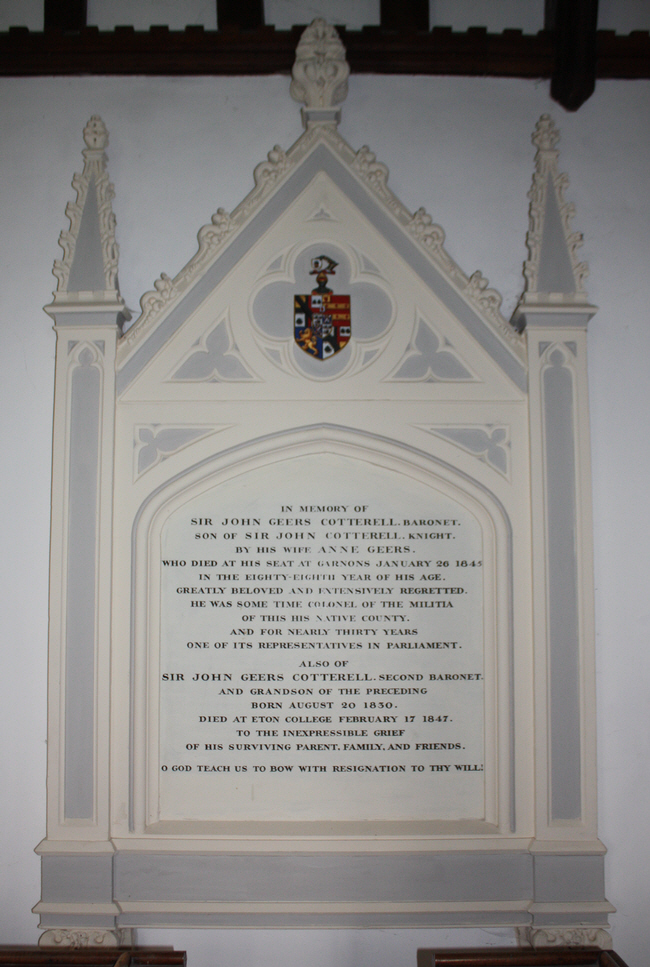 Sir John Geers Cotterall died at Eton College in 1847, he was aged 16.
---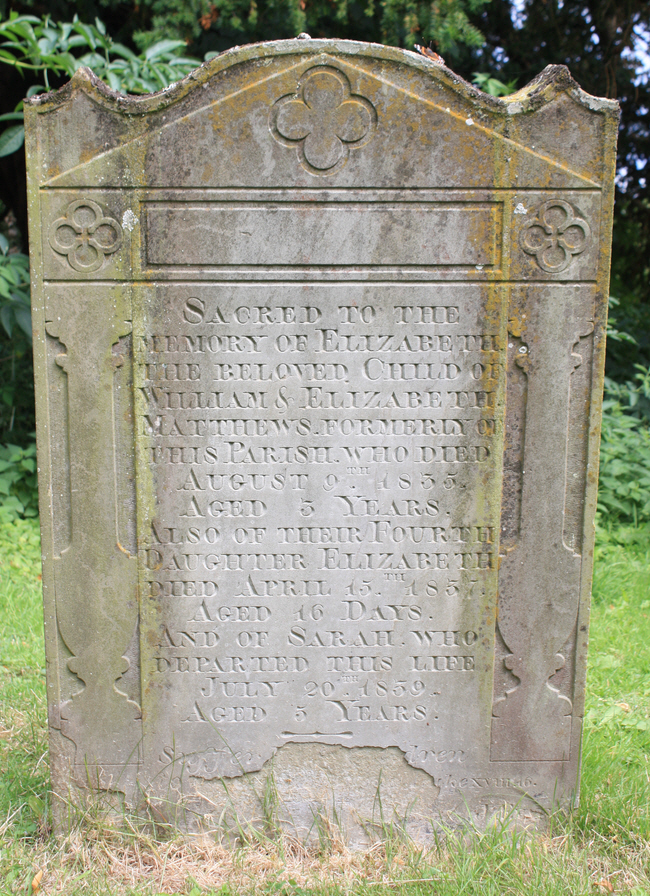 William and Elizabeth Matthews had two daughters called Elizabeth. One died aged 5 years and the other died aged 16 days.
---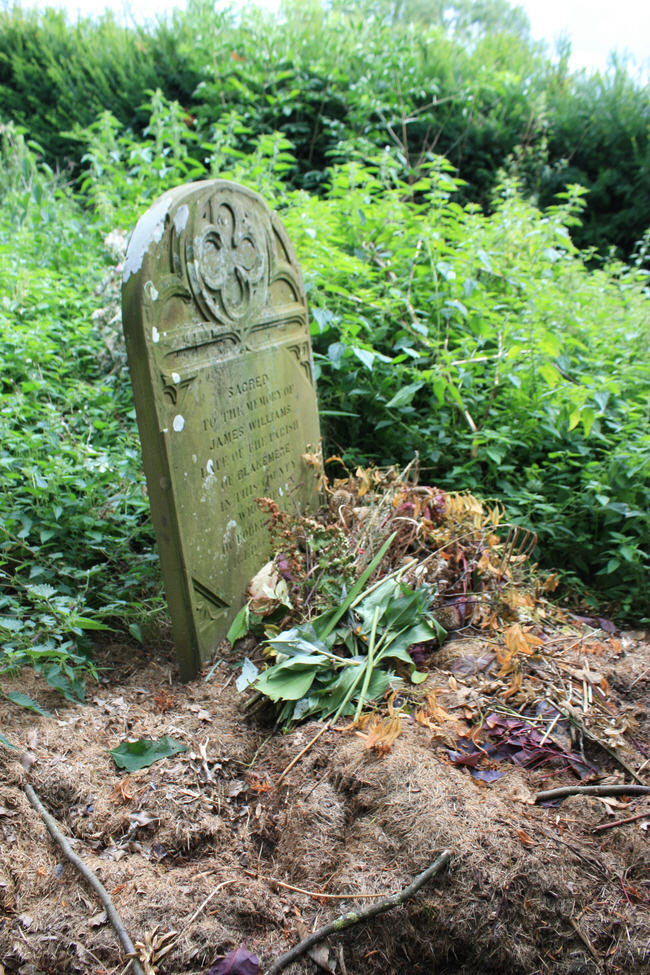 Why would anybody create a rubbish dump around an existing grave?
---
Martin Nicholson - Shropshire, United Kingdom.
This page was last updated on August 15th 2014.