Martin Nicholson's Cemetery Project
Holy Trinity, Calverhall, Shropshire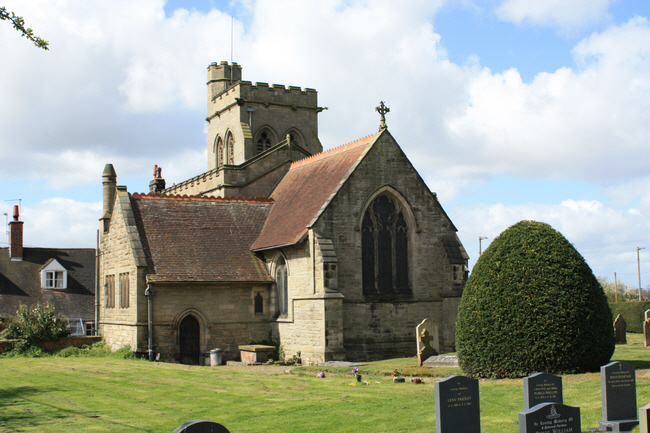 We were able to get the key to the church from the estate office just up the road.
---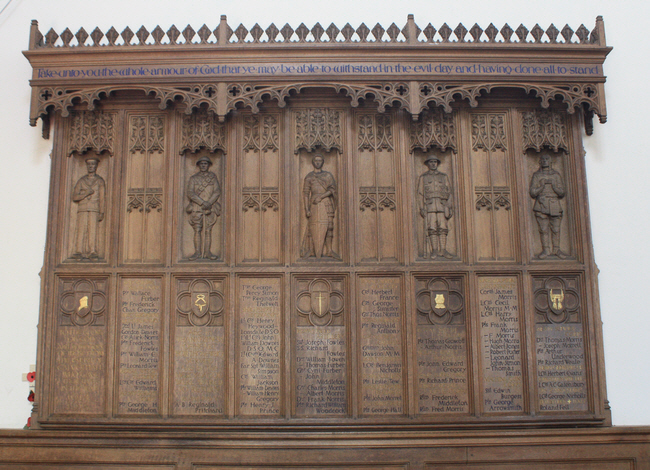 This was a quite superb wooden war memorial.
---
The mason made a spelling mistake in the name of the village.
---

It looks as if the I in SKITT had originally been engraved as a T.
---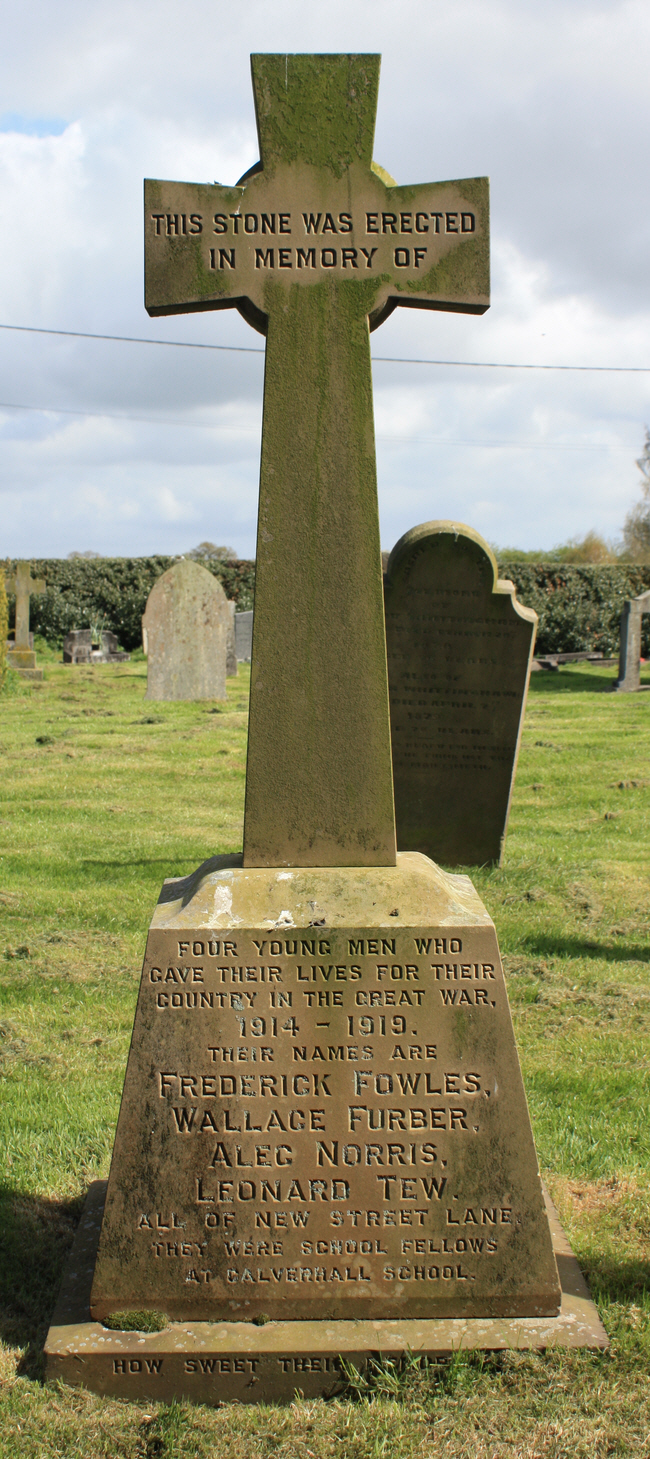 Four friends from the same street who served and then died in the Great War.
---

On an otherwise almost unreadable gravestone the profession of coachman could just be made out.
---
Martin Nicholson - Shropshire, United Kingdom.
This page was last updated on April 14th 2014.