Martin Nicholson's Cemetery Project
St Michael and All Angels, Castle Frome, Herefordshire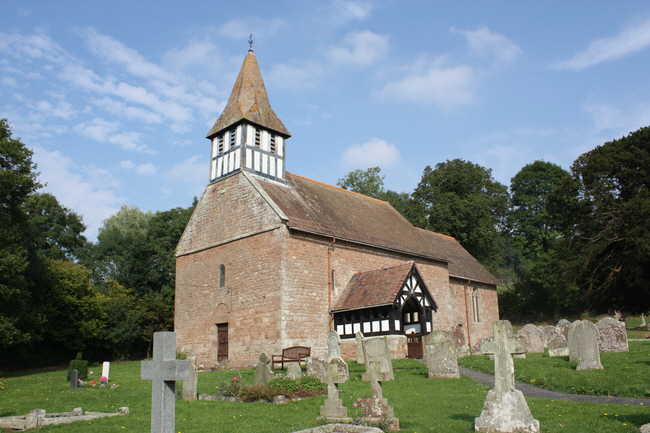 The Church of St. Michael is almost entirely Norman, discreetly restored in 1878. It has three medieval bells, sadly not ringable at the moment. The church's crowning glory is undoubtedly its 12th century font, carved from a single piece of rock and described by Pevsner as "one of the masterworks of Romanesque sculpture in England".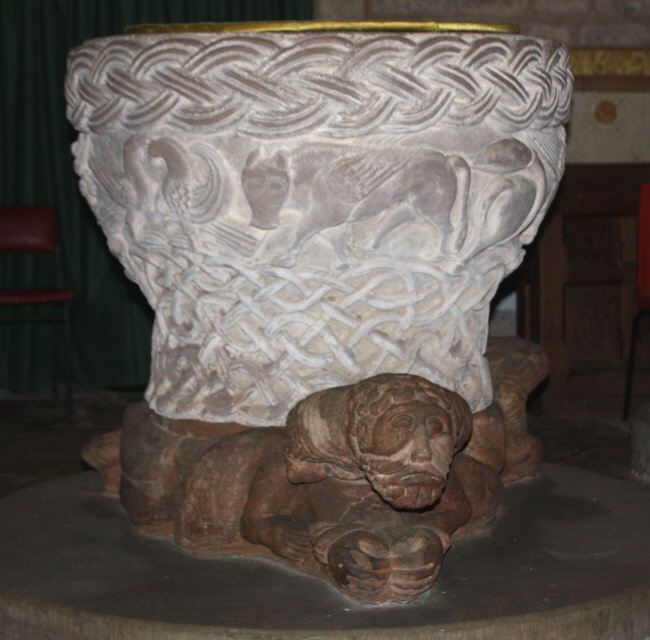 ---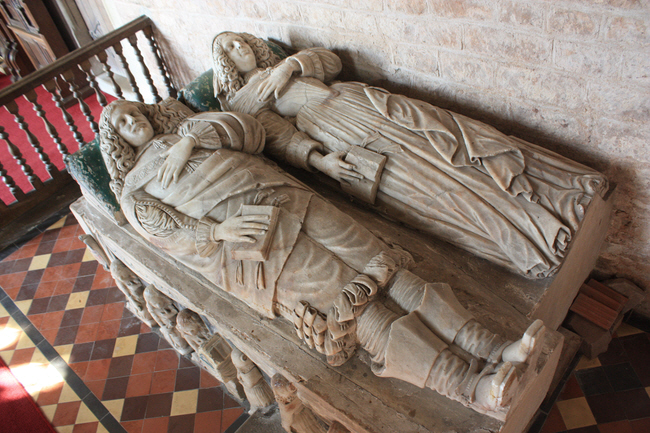 An alabaster knight and his wife with their offspring represented around the sides of the monument. Dating to about 1510, the chest tomb of Sir Richard and Lady Croft, transferred from a now-demolished side chapel to the north of the chancel, is clearly reassembled from badly aligned parts of the original.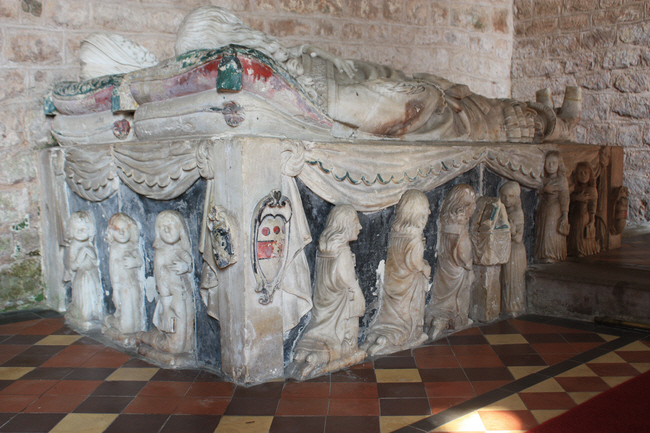 ---
Martin Nicholson - Shropshire, United Kingdom.
This page was last updated on September 29th 2014.