Martin Nicholson's Cemetery Project
St Enoder (Endorus), St Enoder, Cornwall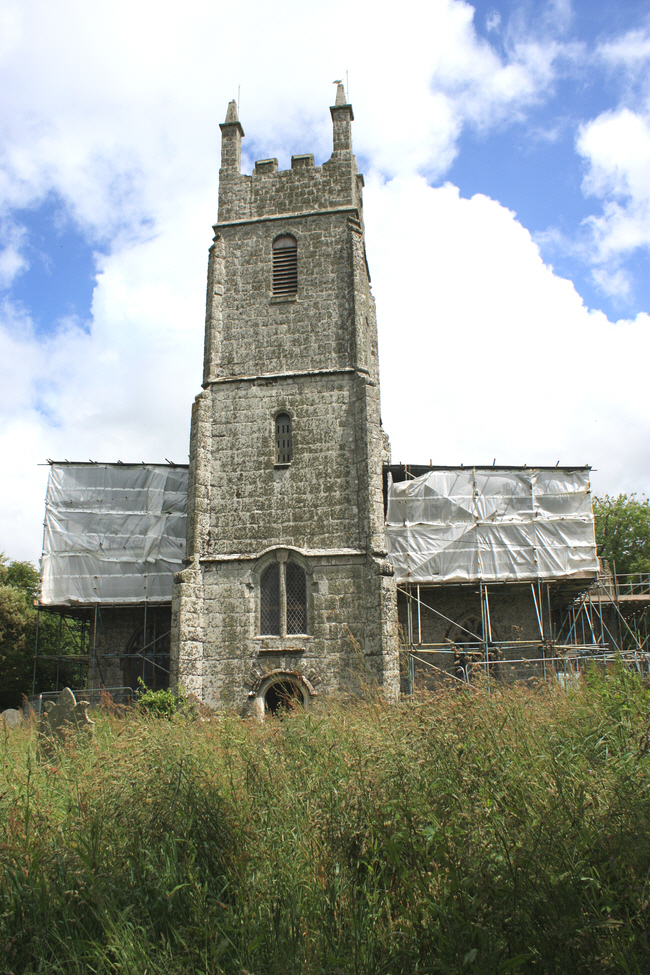 The first Christian Chapel may have been built on the site as early as the 5th Century AD. The dedication is uncertain as Enoder is not a name well known as a Celtic saint. It is possible that he was St. Cyndr whose feast day is on the 27th April as St. Enoder feast has been traditionally kept on the Sunday nearest to the last Thursday in April, and the name sounds very similar.
The church seems to be undergoing substantial repairs.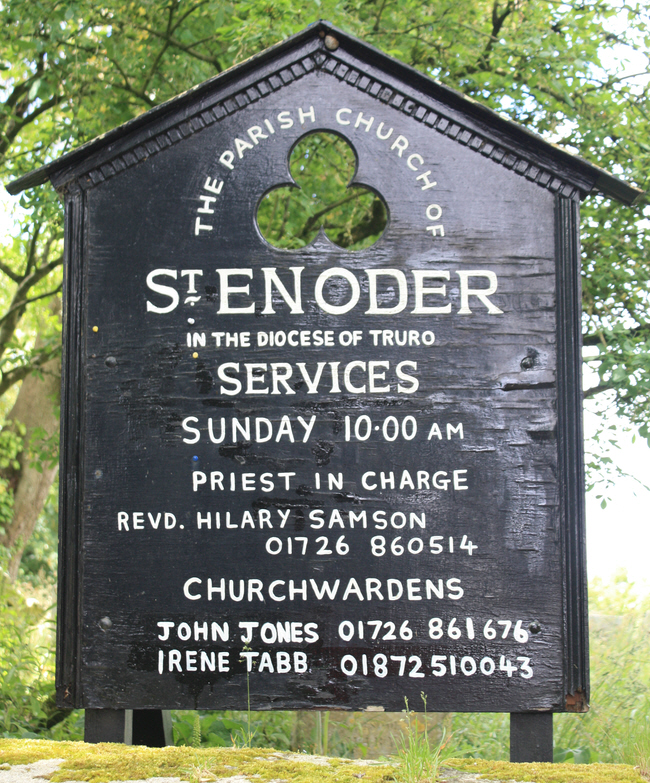 ---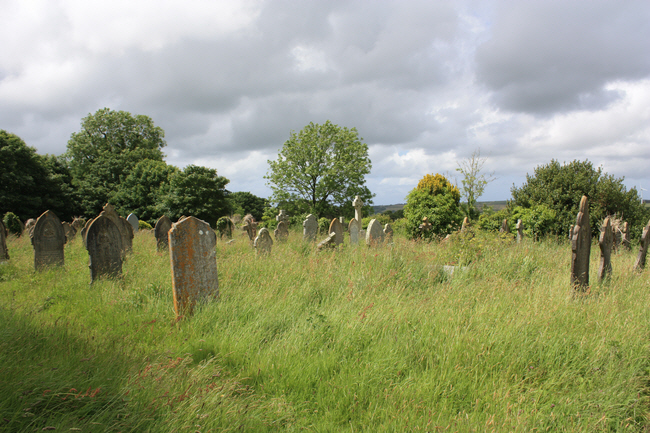 Not one of our more successful visits - there was no access to the church and the churchyard was a wilderness with no graves of interest in the parts it was safe to survey.
---
Martin Nicholson - Shropshire, United Kingdom.
This page was last updated on June 10th 2014.