Martin Nicholson's Cemetery Project
Chester Cathedral, Chester, Cheshire
Chester Cathedral is a Church of England cathedral and the mother church of the Diocese of Chester. It is located in the city of Chester, Cheshire, England. The cathedral (formerly the abbey church of a Benedictine monastery, dedicated to Saint Werburgh) is dedicated to Christ and the Blessed Virgin Mary. Since 1541 it has been the seat of the Bishop of Chester.
---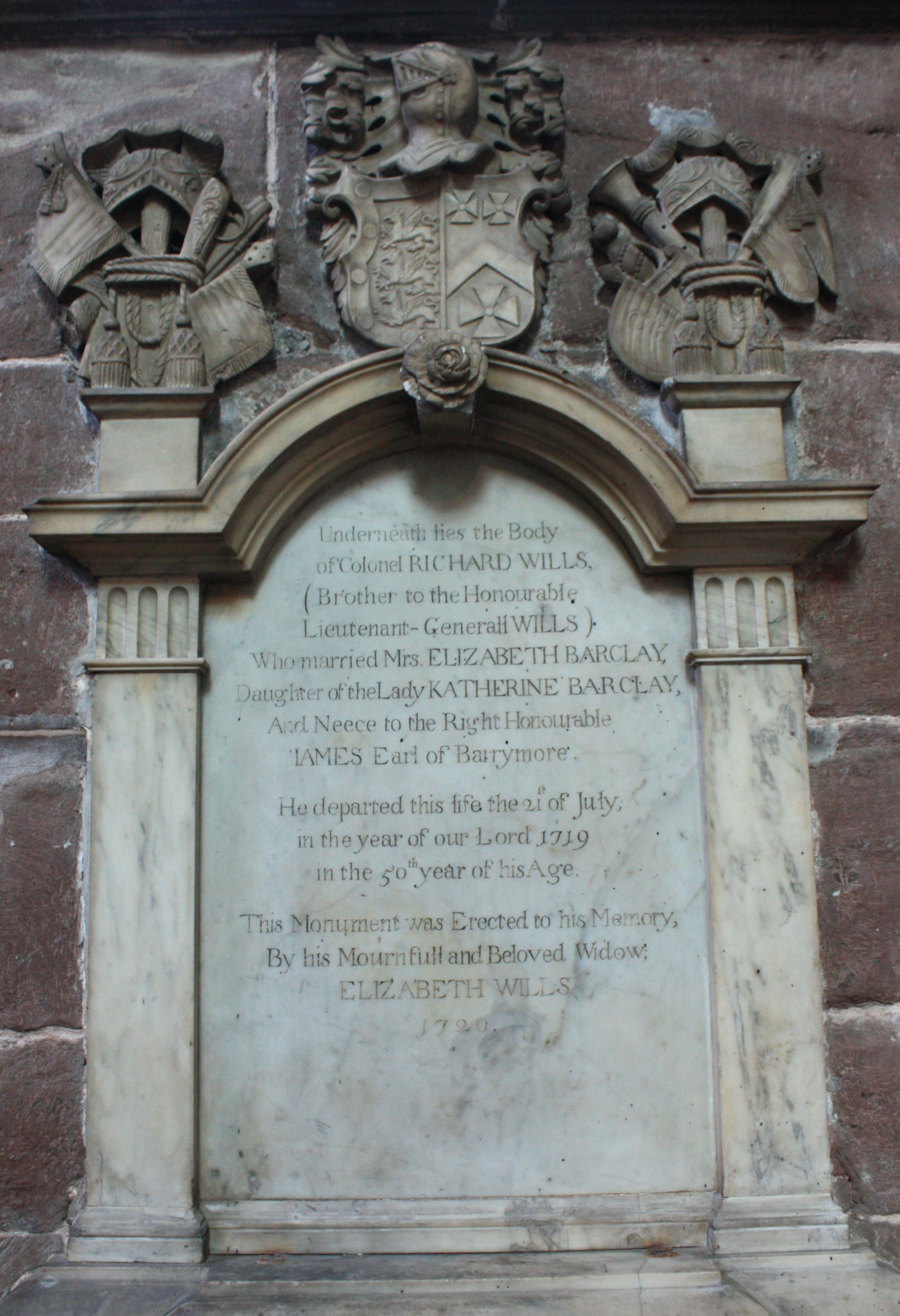 Can you spot a couple of old fashioned spellings?
---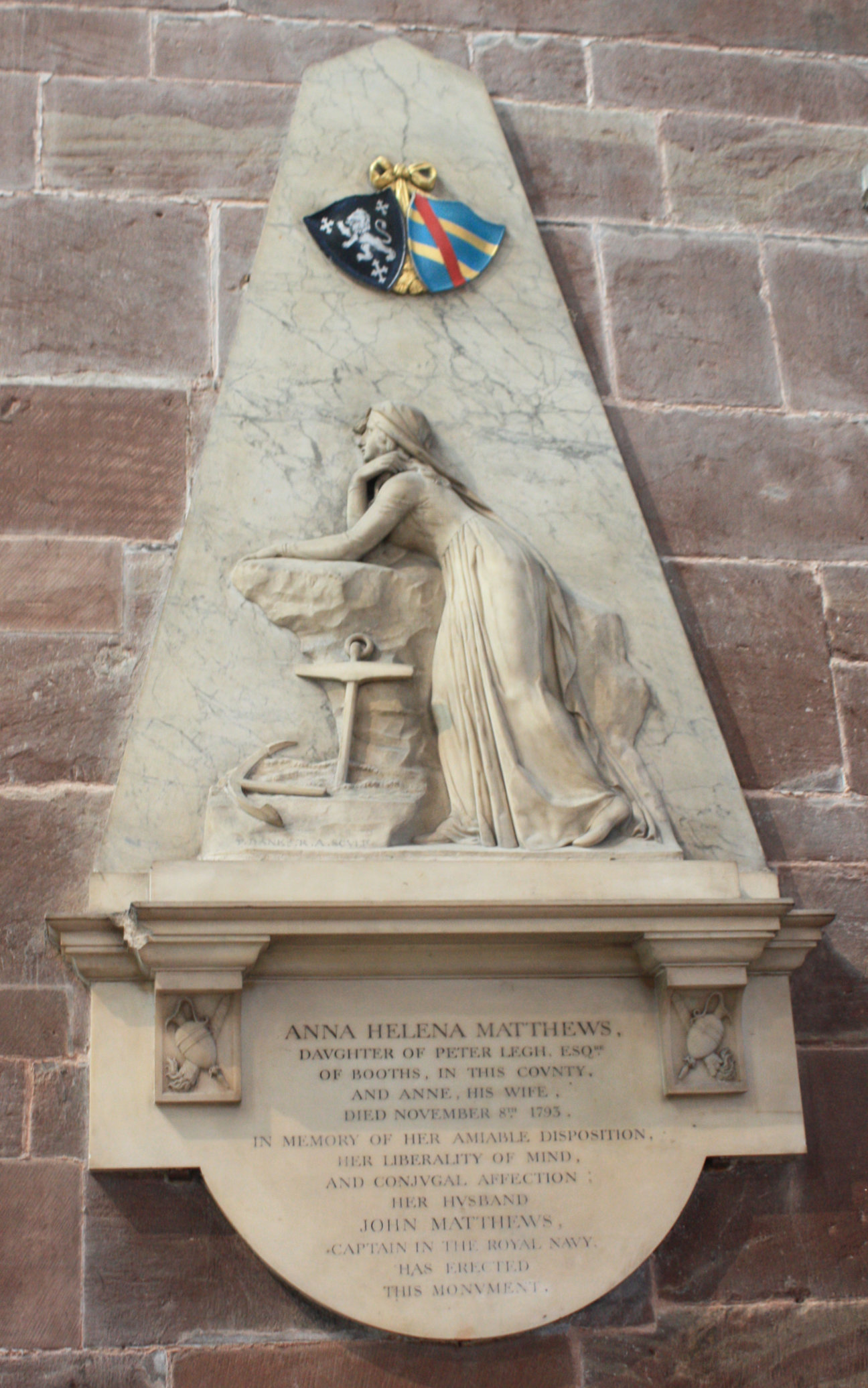 Anna Matthews died in 1793. What is the significance of the broken anchor?
---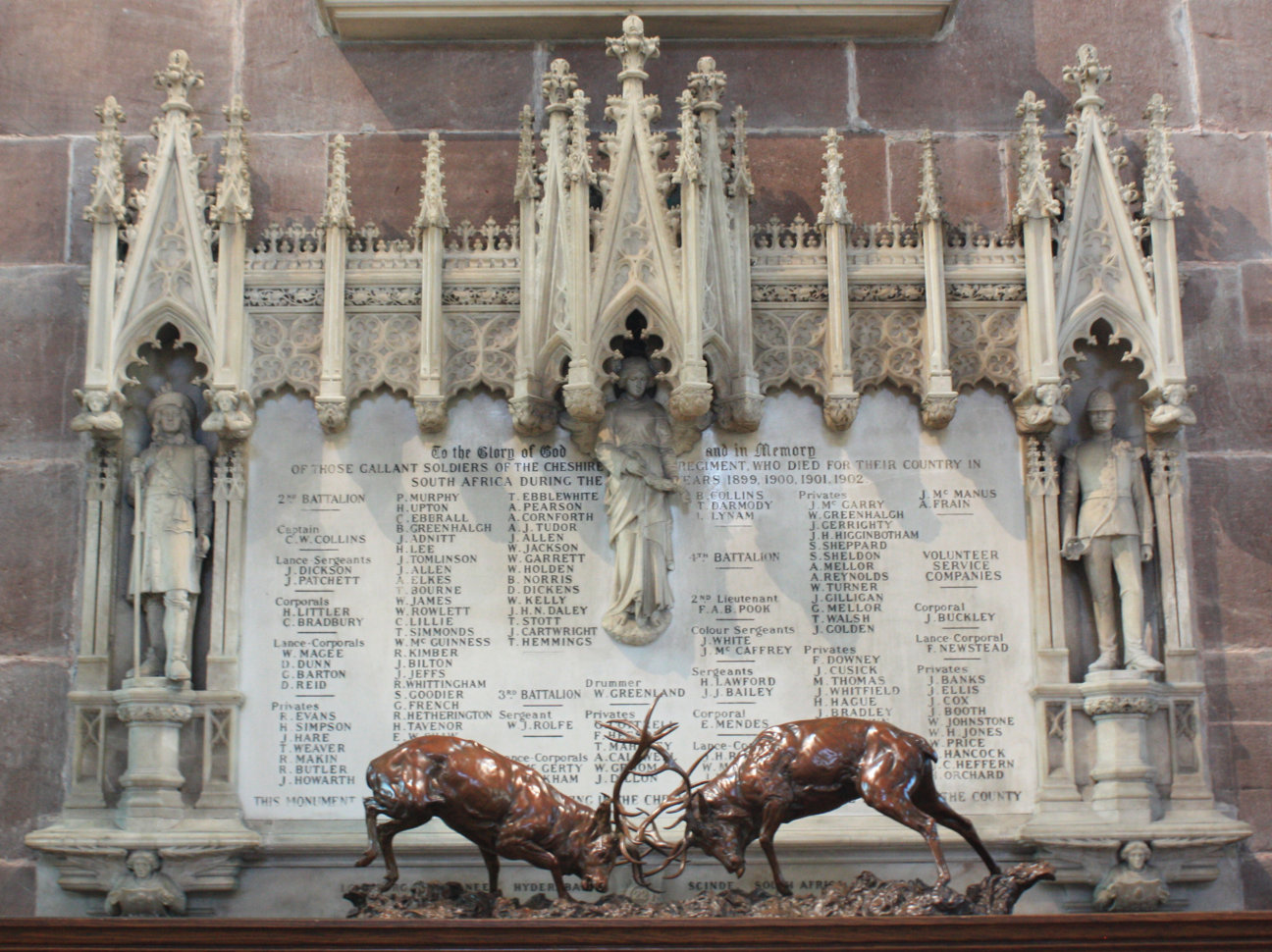 The ornate war memorial remembering those who died in the South African wars.
---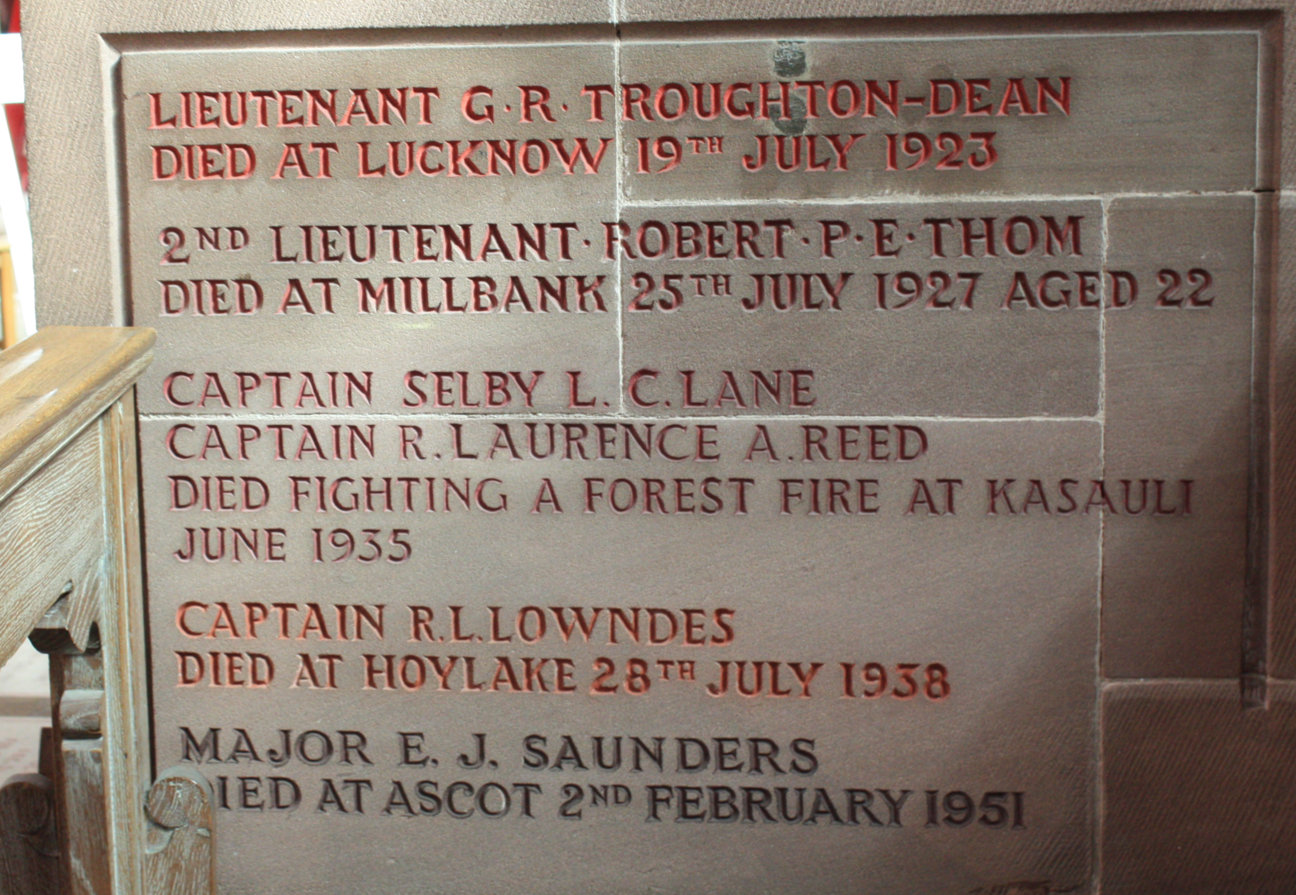 Captains Lane and Reed "died fighting a forest fire" in 1935.
---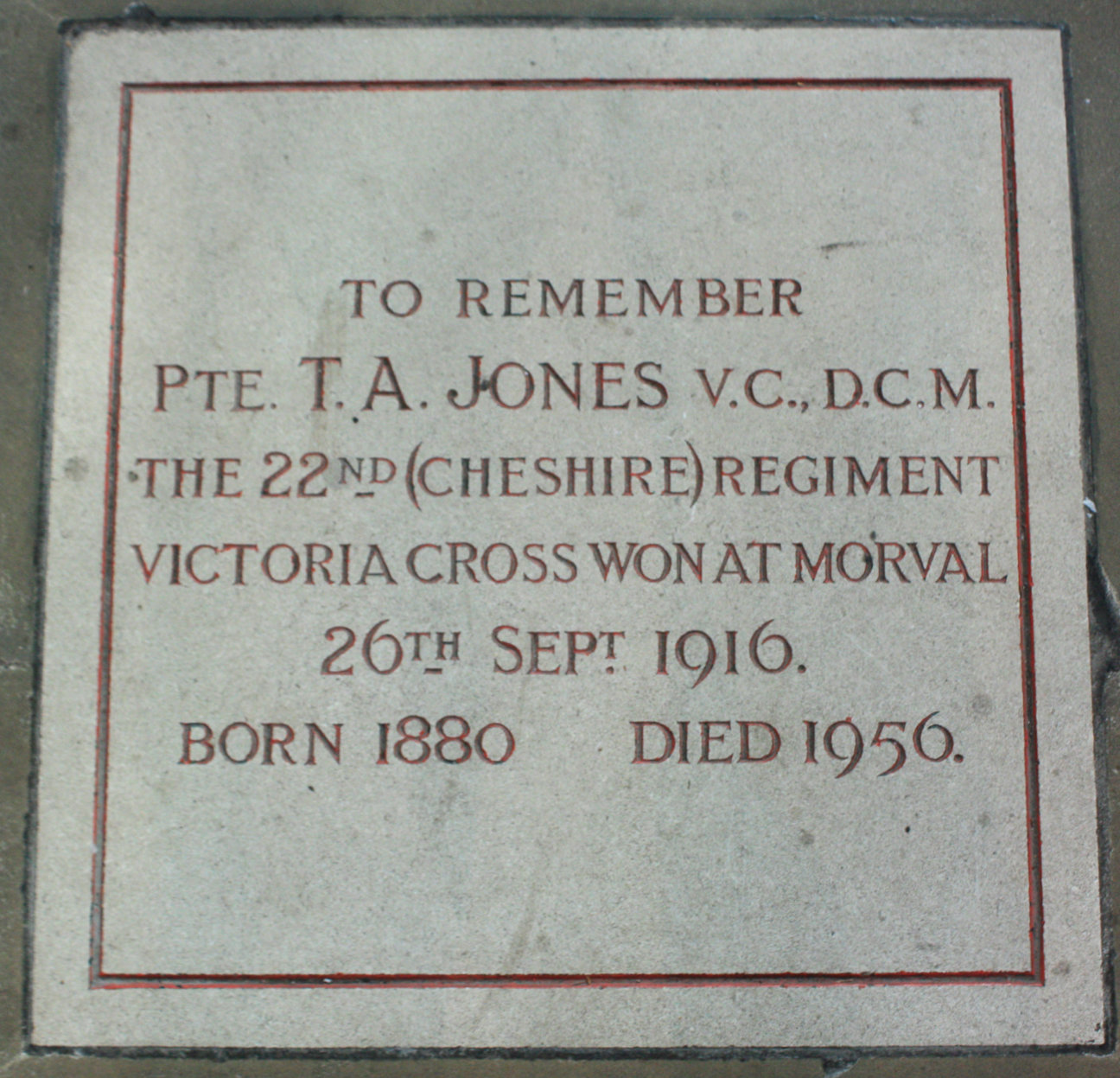 Thomas Alfred "Todger" Jones VC, DCM.
On 25 September 1916, during the Battle of Morval, Jones performed an act of bravery for which he was awarded the Victoria Cross. He was with his company covering the advance in front of a village, when he noticed an enemy sniper 200 yards (183 m) away. He left his trench on his own, and crossed no man's land without covering fire. Although one bullet went through his helmet and another through his coat, he returned the sniper's fire and killed him. Near the enemy trench, he saw two more Germans firing on him while simultaneously displaying a white flag. Jones shot them both. Upon reaching the enemy trench, he found several occupied dug-outs and single-handedly disarmed 102 Germans. Three or four were officers, and the entire trench was taken by Jones and his comrades.
---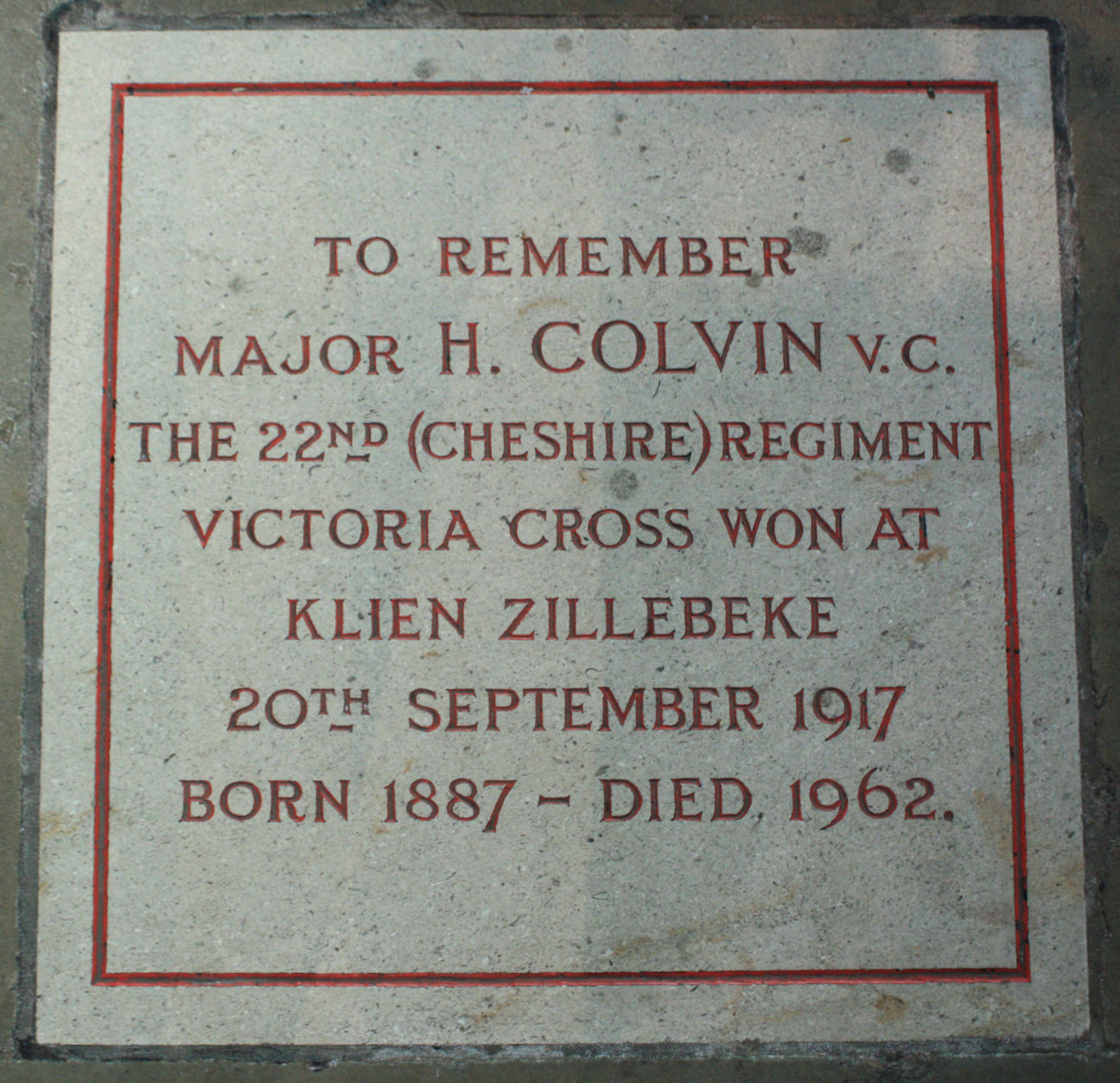 Hugh Colvin VC (1 February 1887 – 16 September 1962) was an English recipient of the Victoria Cross, the highest and most prestigious award for gallantry in the face of the enemy that can be awarded to British and Commonwealth forces.
On 20 September 1917 east of Ypres, Belgium, when all the other officers of his company and all but one in the leading company had become casualties, Second Lieutenant Colvin took command of both companies and led them forward under heavy fire with great success. He went with only two men to a dug-out, when he left the men on top, entered it alone and brought out 14 prisoners. He then proceeded to clear other dug-outs, alone or with only one man, capturing machine-guns, killing some of the enemy and taking a large number of prisoners.
---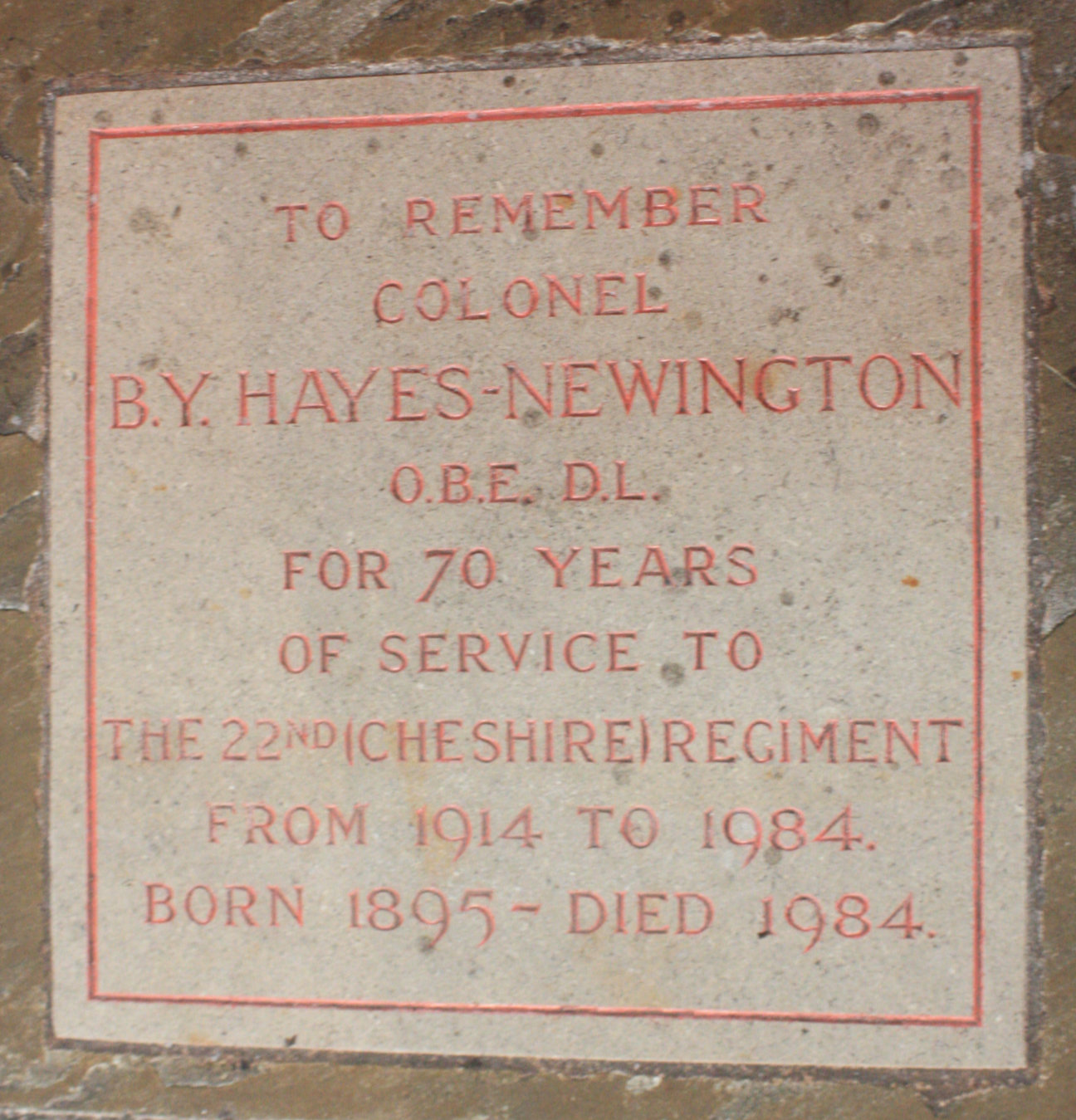 B Y Hayes-Newington served his regiment for 70 years.
---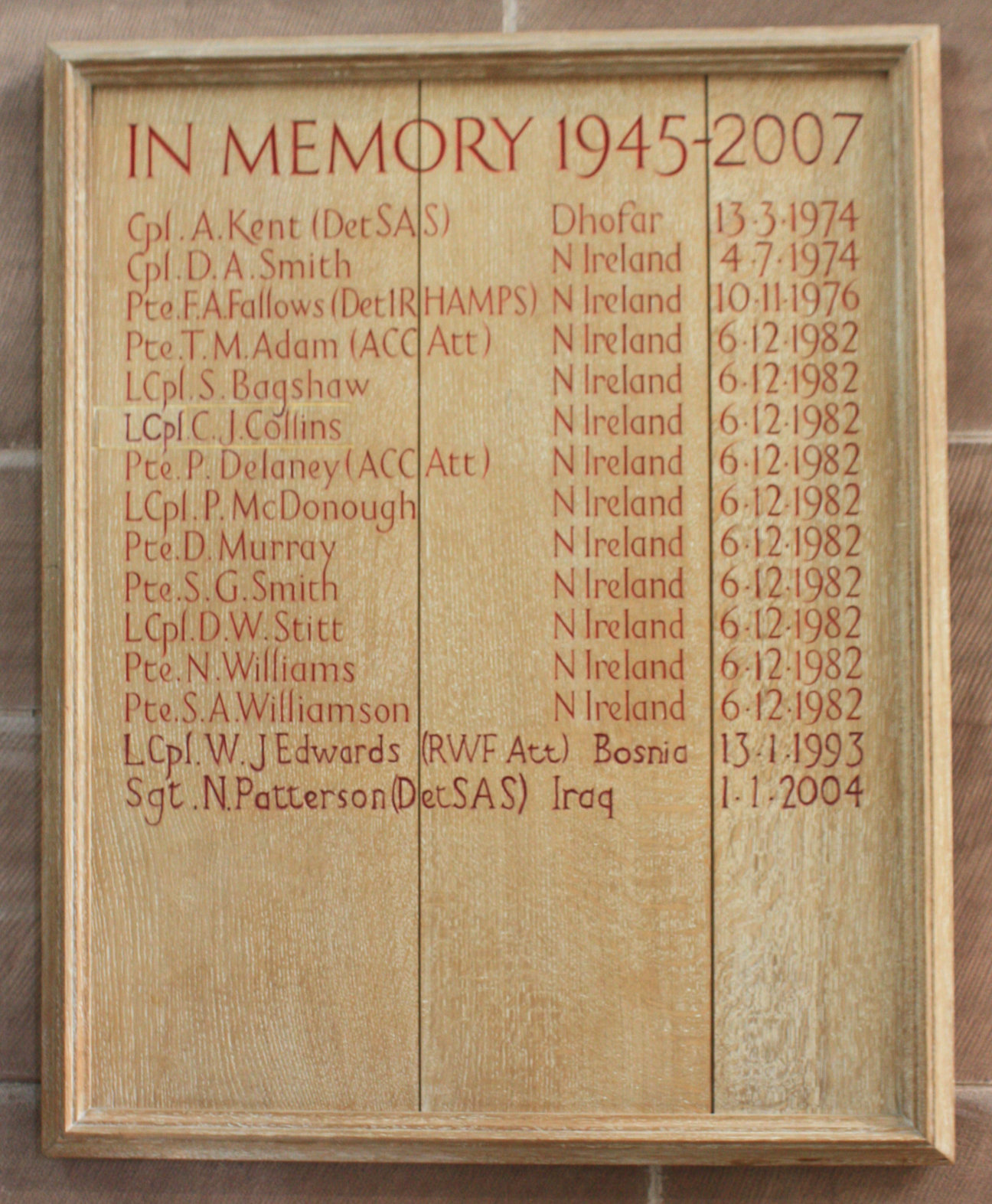 The Droppin Well bombing or Ballykelly bombing occurred on 6 December 1982, when the Irish National Liberation Army (INLA) exploded a time bomb at a disco in Ballykelly, Northern Ireland. The disco, known as the Droppin Well, was targeted because it was frequented by British Army soldiers from nearby Shackleton Barracks. The bomb killed eleven soldiers and six civilians; 30 people were injured.
Of the eleven soldiers who died, eight were from the 1st Battalion Cheshire Regiment, two from the Army Catering Corps and one from the Light Infantry.
---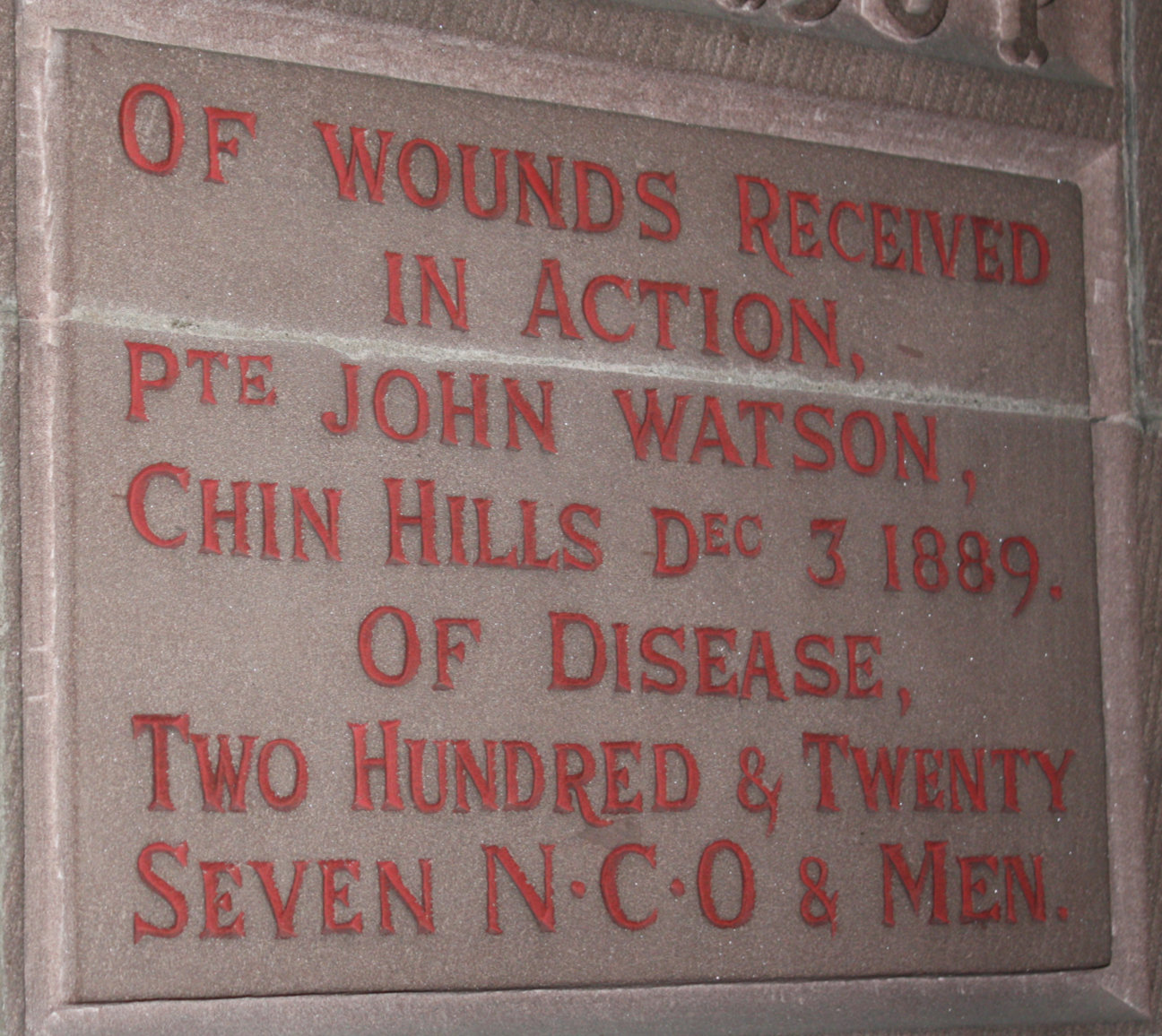 1 soldier died from wounds, 227 from disease. This wasn't unusual in 1889!
---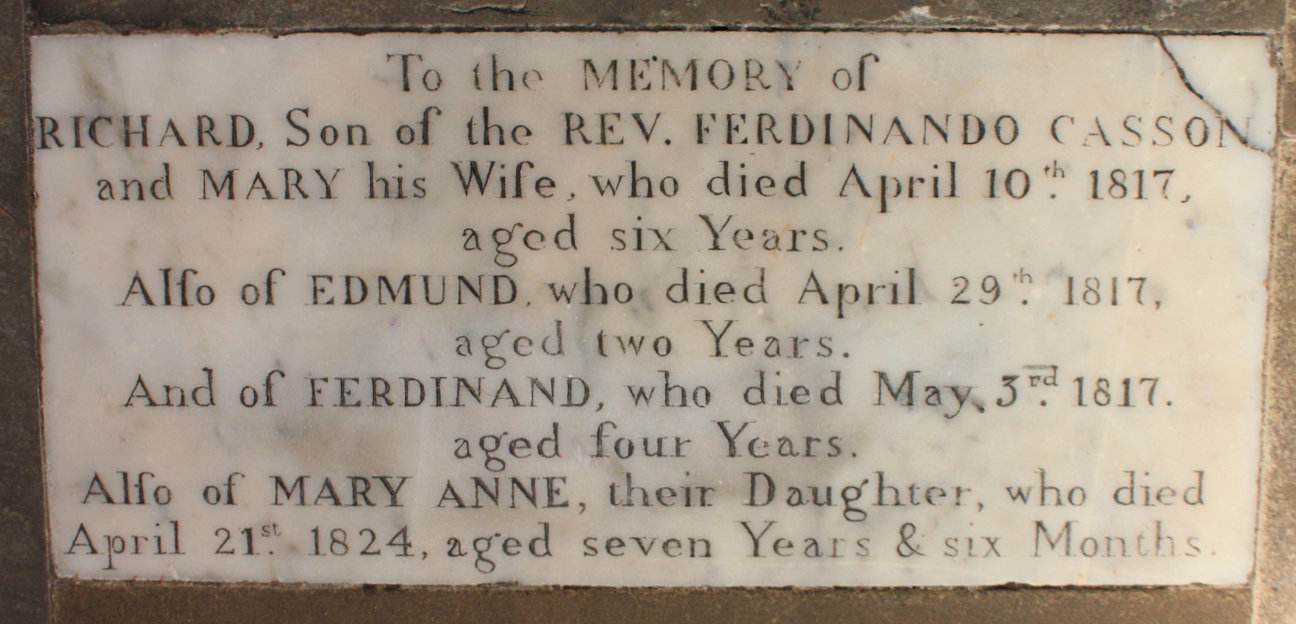 Three children of Ferdinando and Mary Casson died in less than a month.
---
Royal Marine George Hawkshire died on his journey home to see his "Aged Father".
---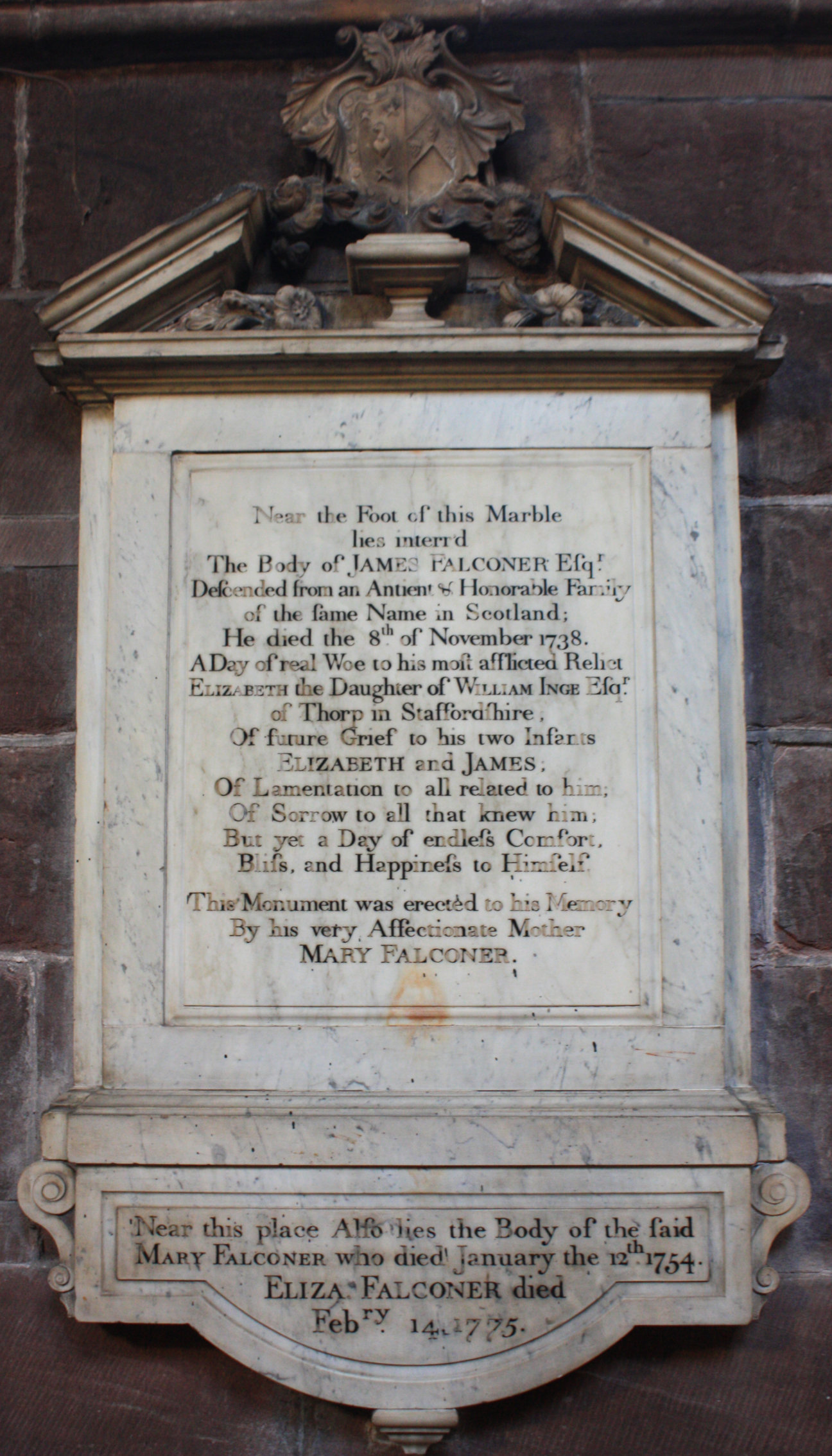 James Falconer was descended from an "Ancient and Honorable Family".
---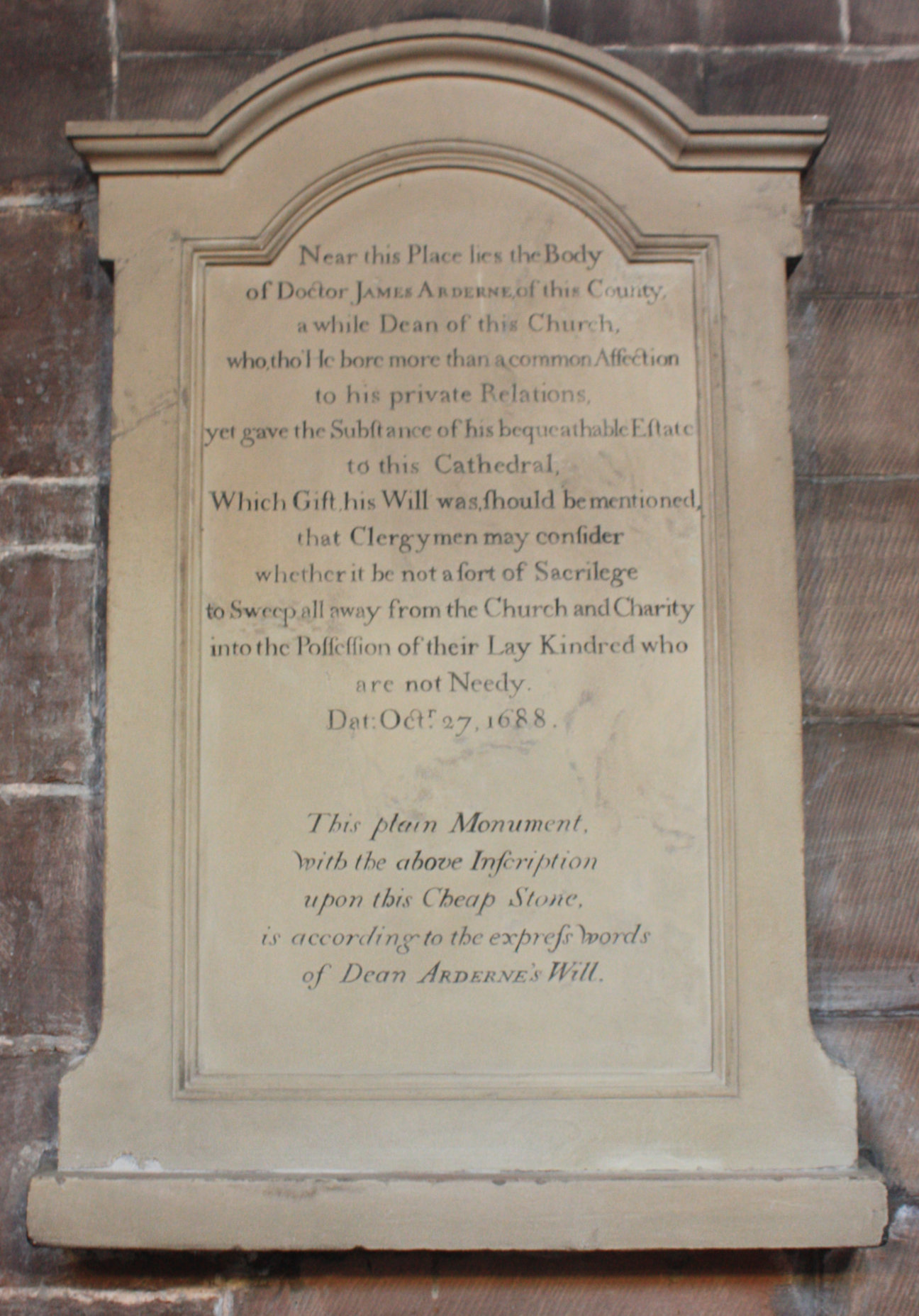 Doctor James Arderne left his "bequeathable estate" to the church where his memorial now stands.
---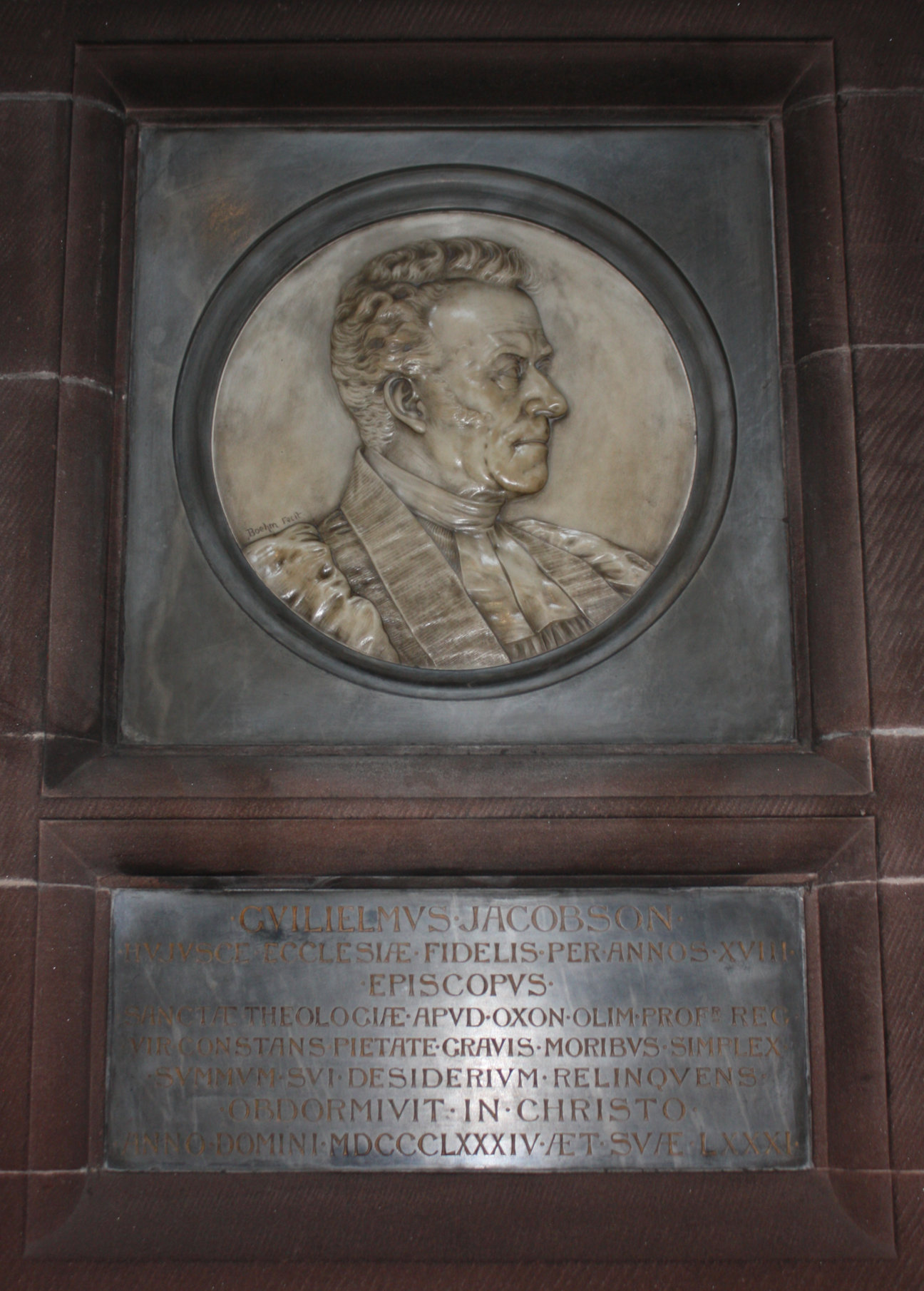 William Jacobson (18 July 1803 – 13 July 1884) was Regius Professor of Divinity at Oxford University (1848–1865) and Bishop of Chester (1865–1884).
---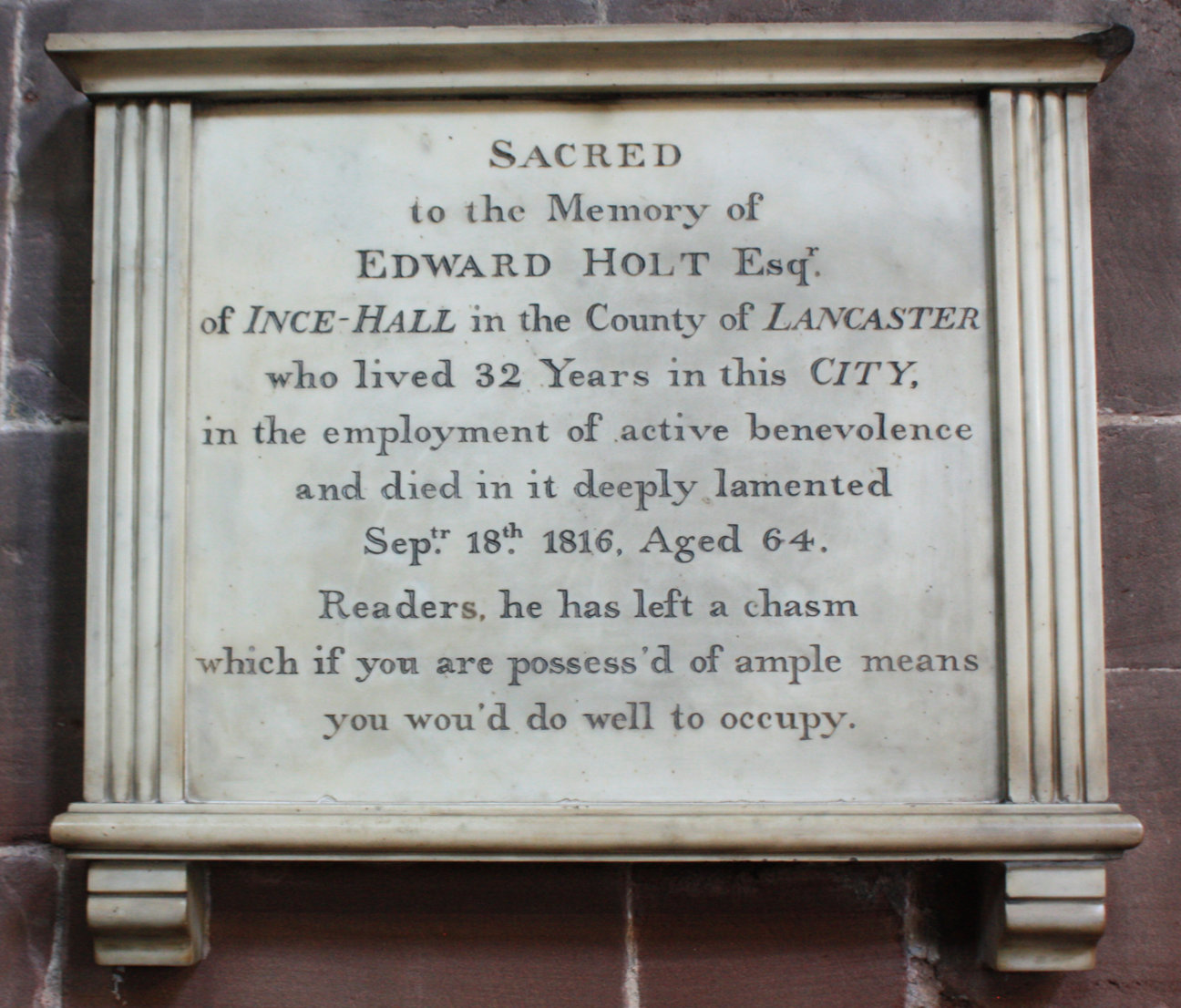 The final sentence of Edward Holt's memorial is intended to be thought provoking.
---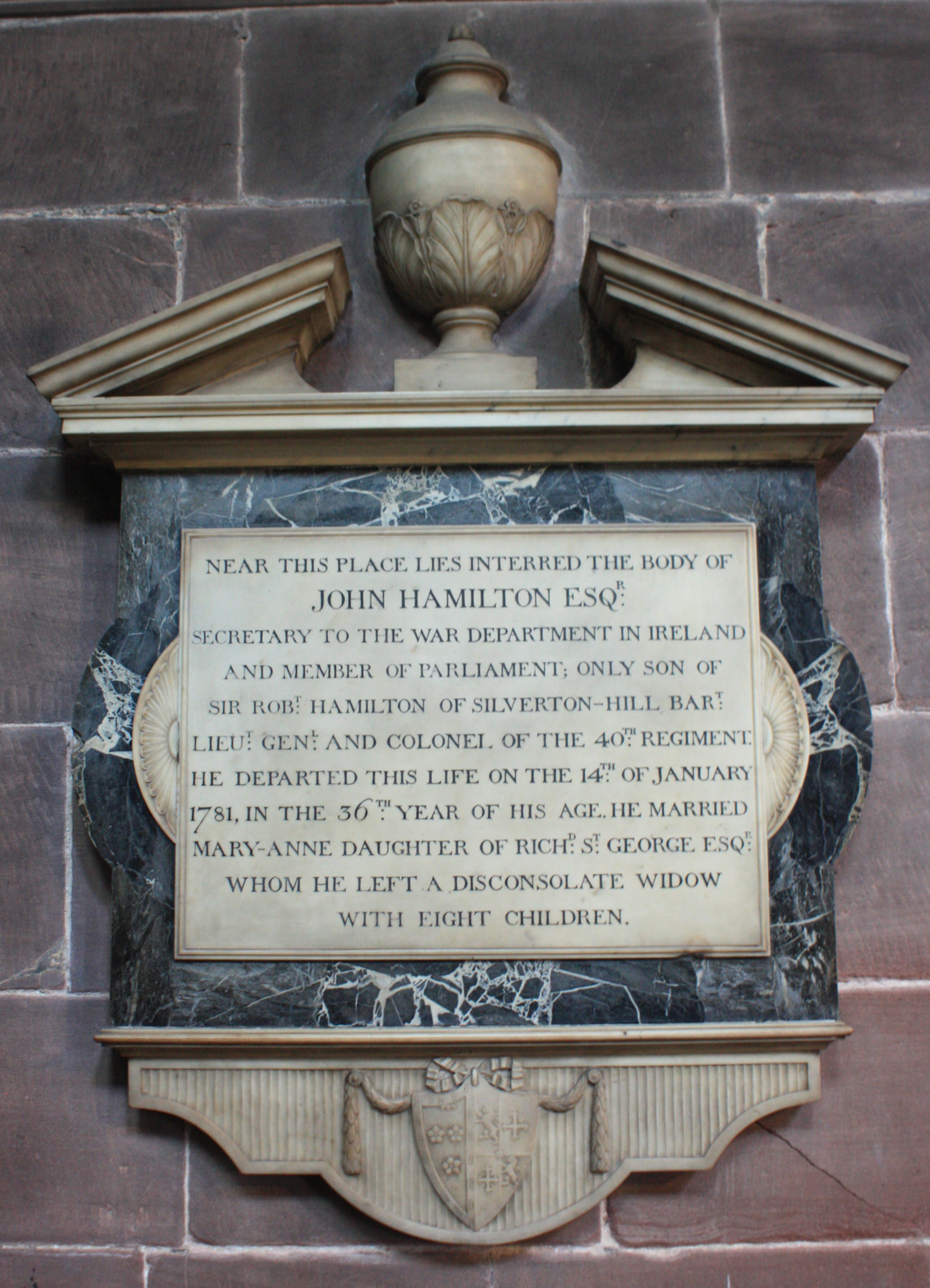 John Hamilton was Secretary to the War Department in Ireland. He left a "disconsolate widow with eight children".
---
F Lewis Coplestone was killed on active service in HM Submarine D2. HMS D2 was one of eight D-class submarine built for the Royal Navy during the first decade of the 20th century. D2 was rammed and sunk by a German patrol boat off Borkum on 25 November 1914, leaving no survivors.
---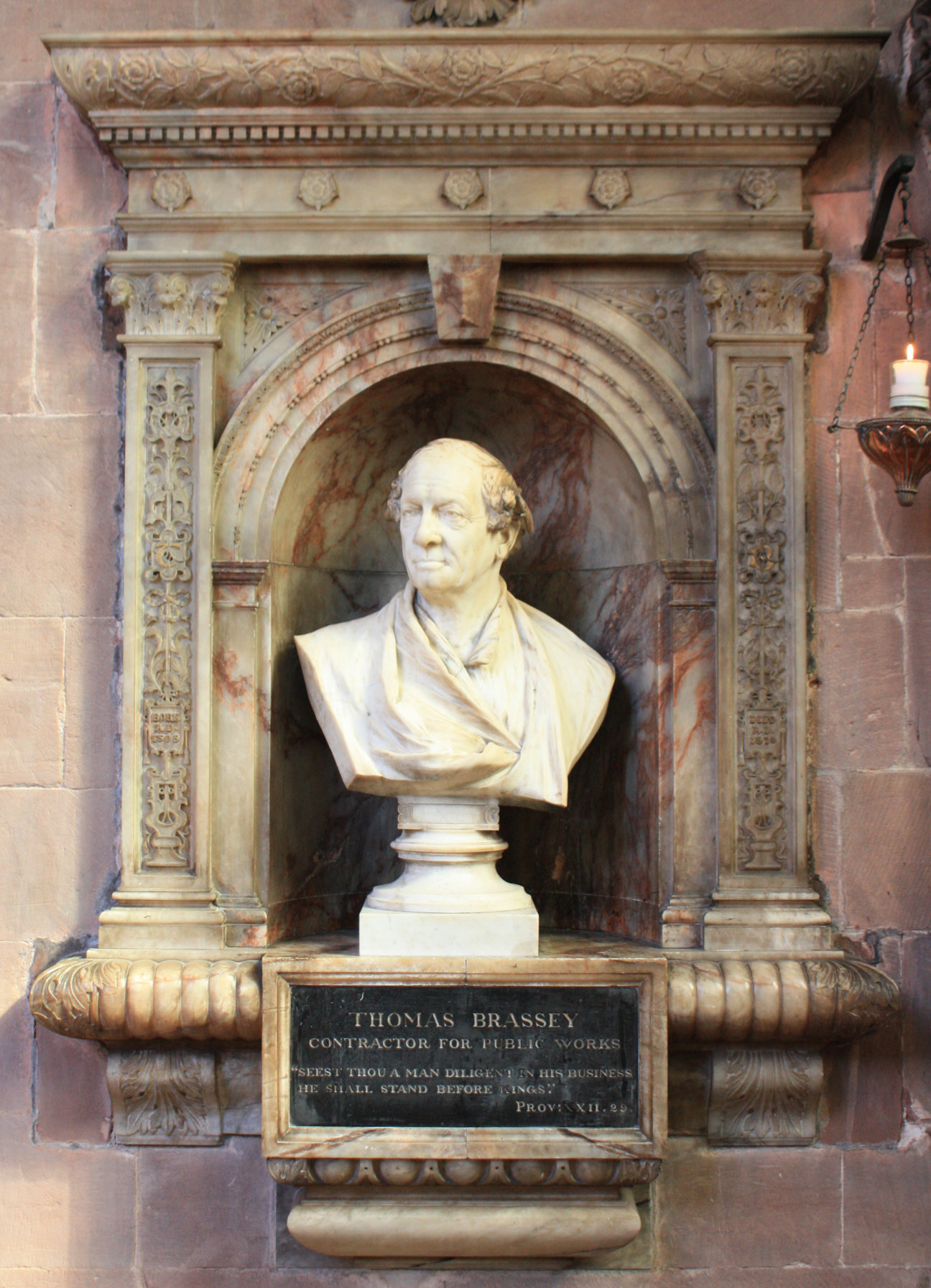 The marble bust remembers Thomas Brassey who was the Contractor For Public Works.
---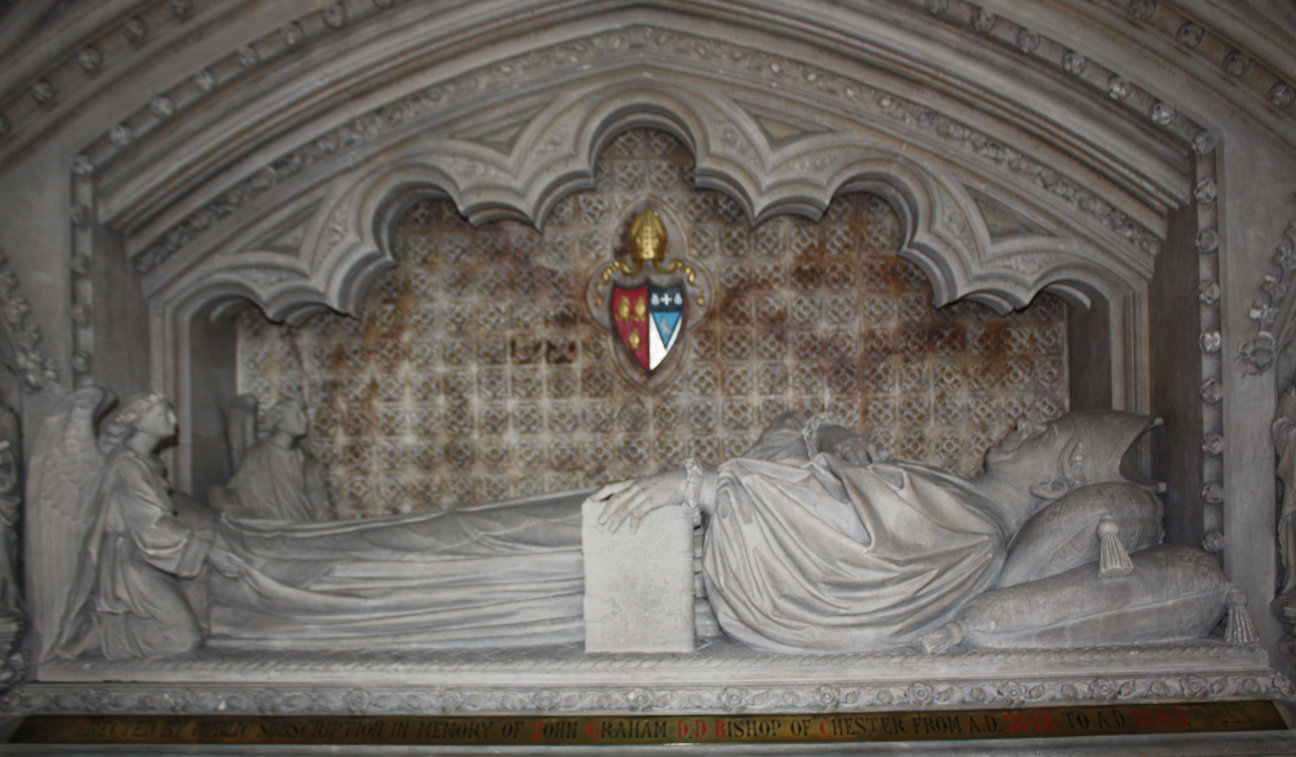 ?
---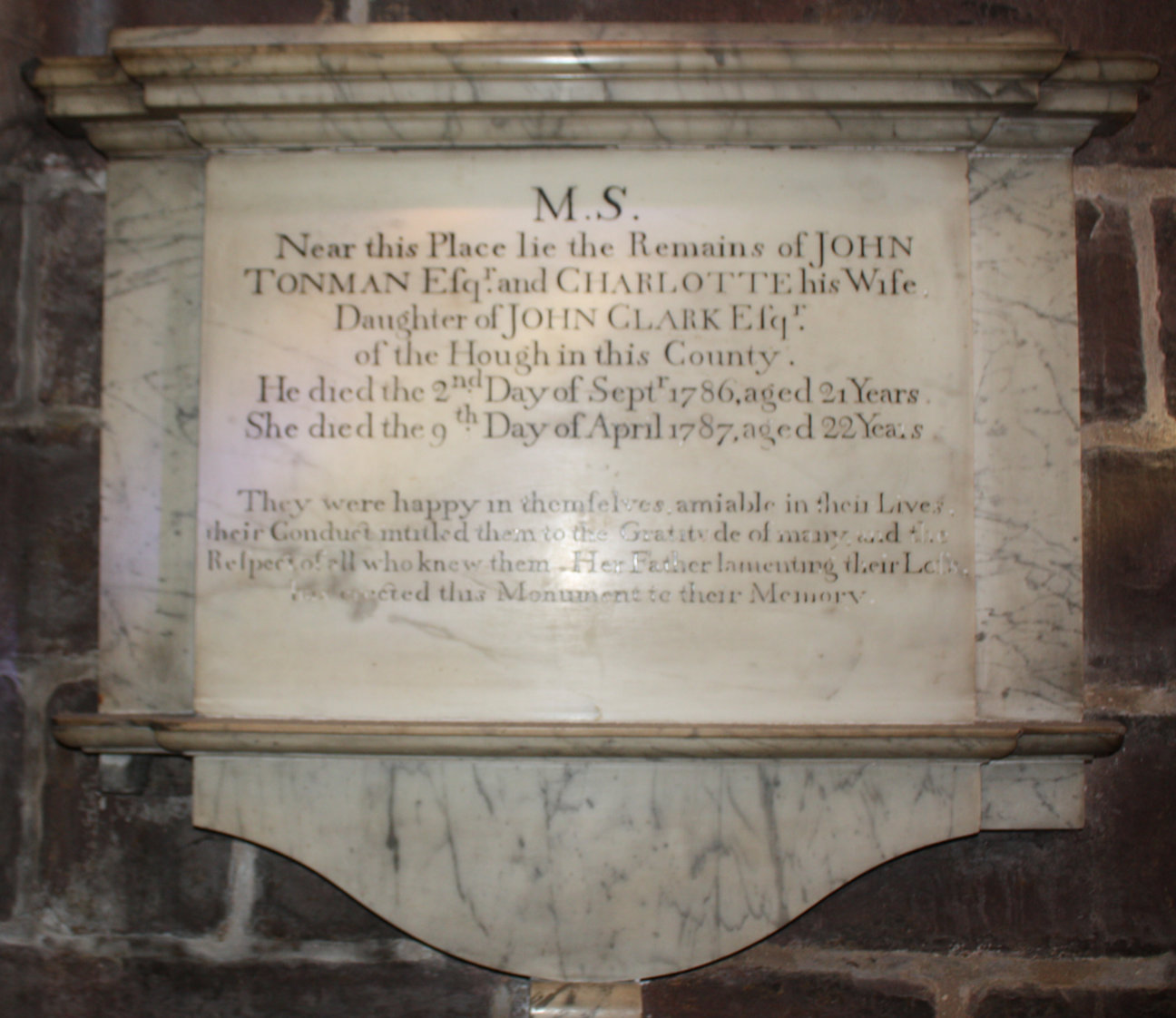 John and Charlotte Tonman died aged 21 and 22 years respectively.
---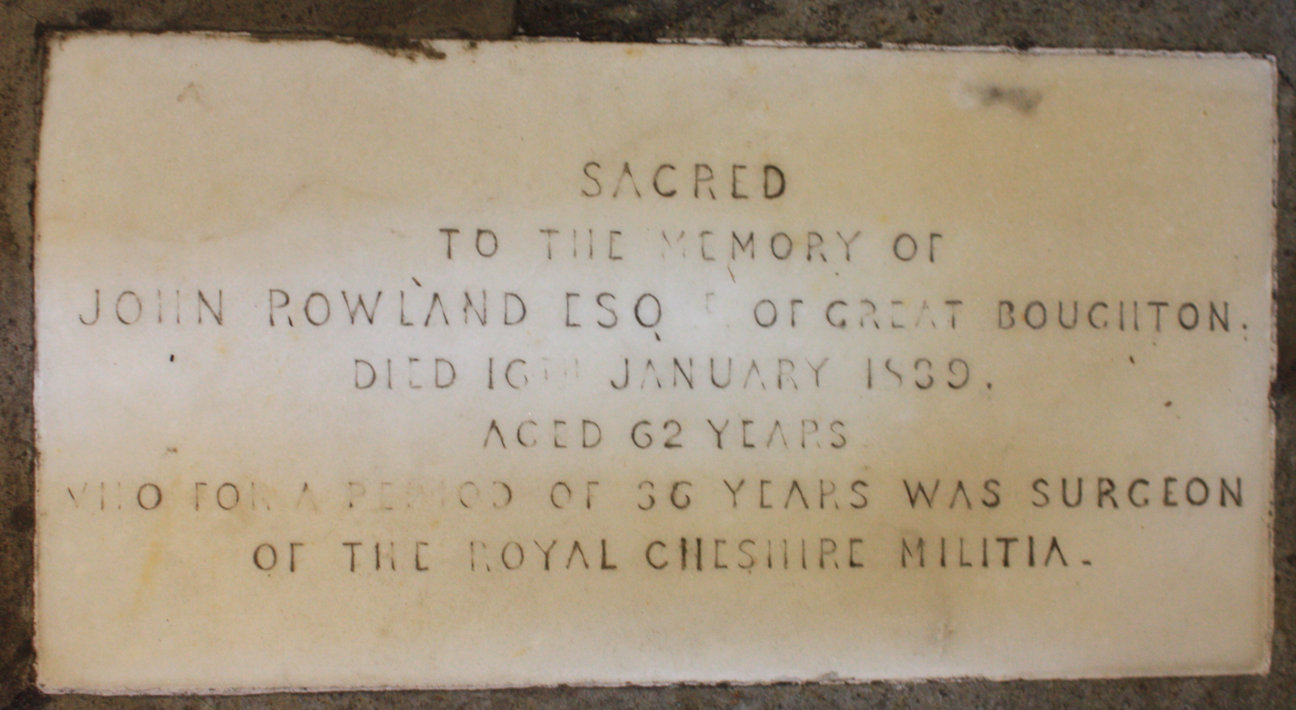 John Rowland was Surgeon of the Royal Chester Militia.
---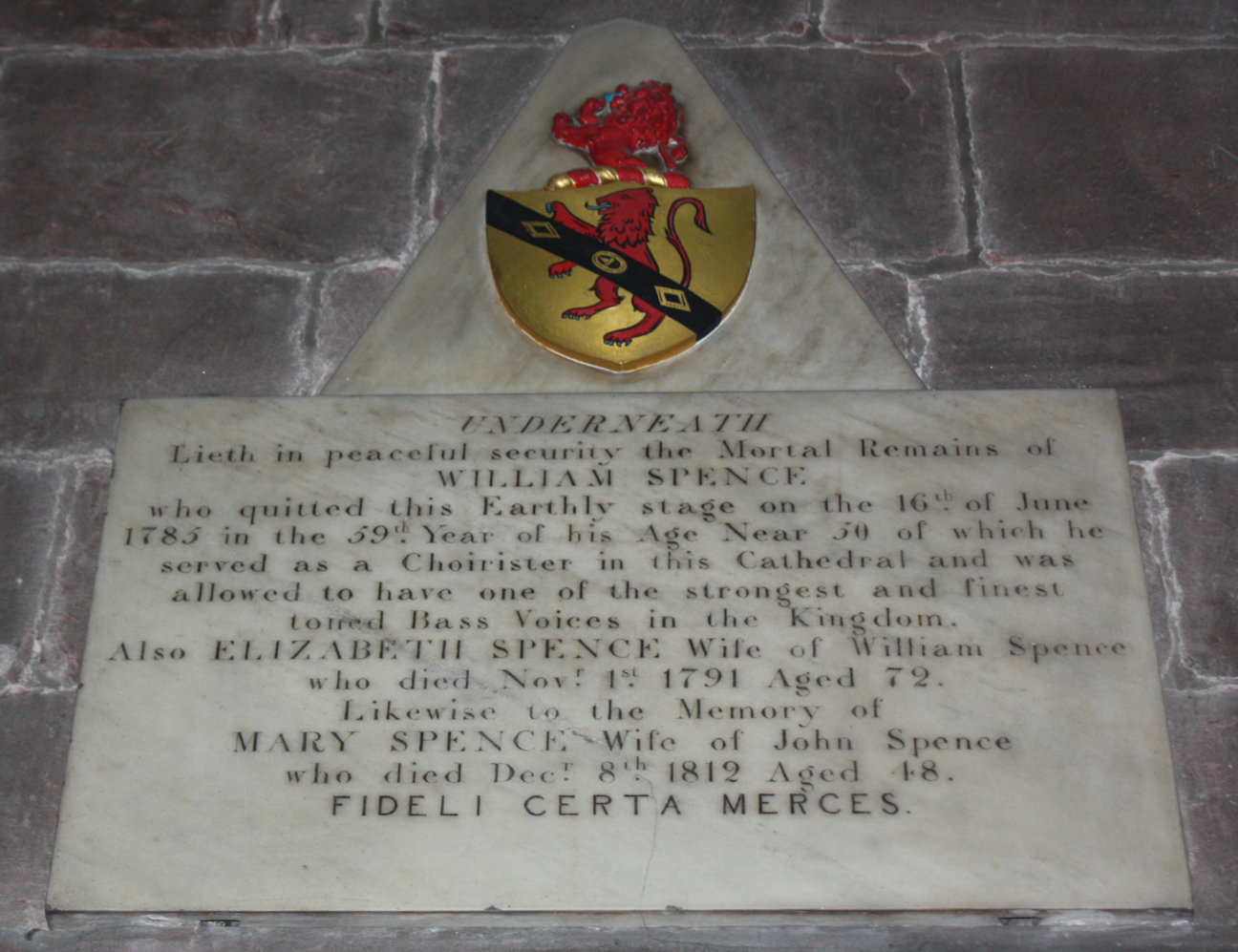 William Spence had "one of the strongest and finest toned Bass Voices in the Kingdom"..
---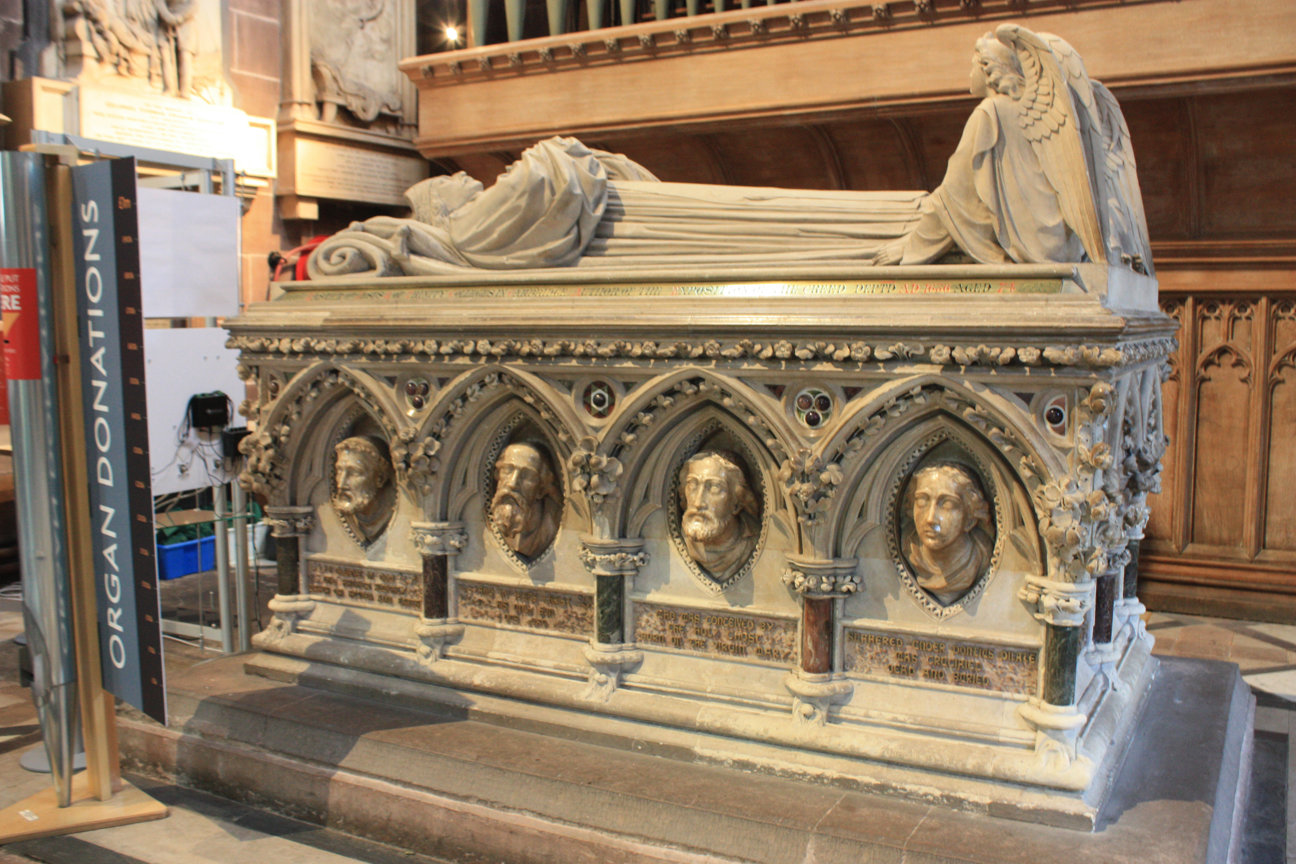 John Pearson was Bishop of Chester. He was appointed in 1672 and he died at Chester on 16 July 1686.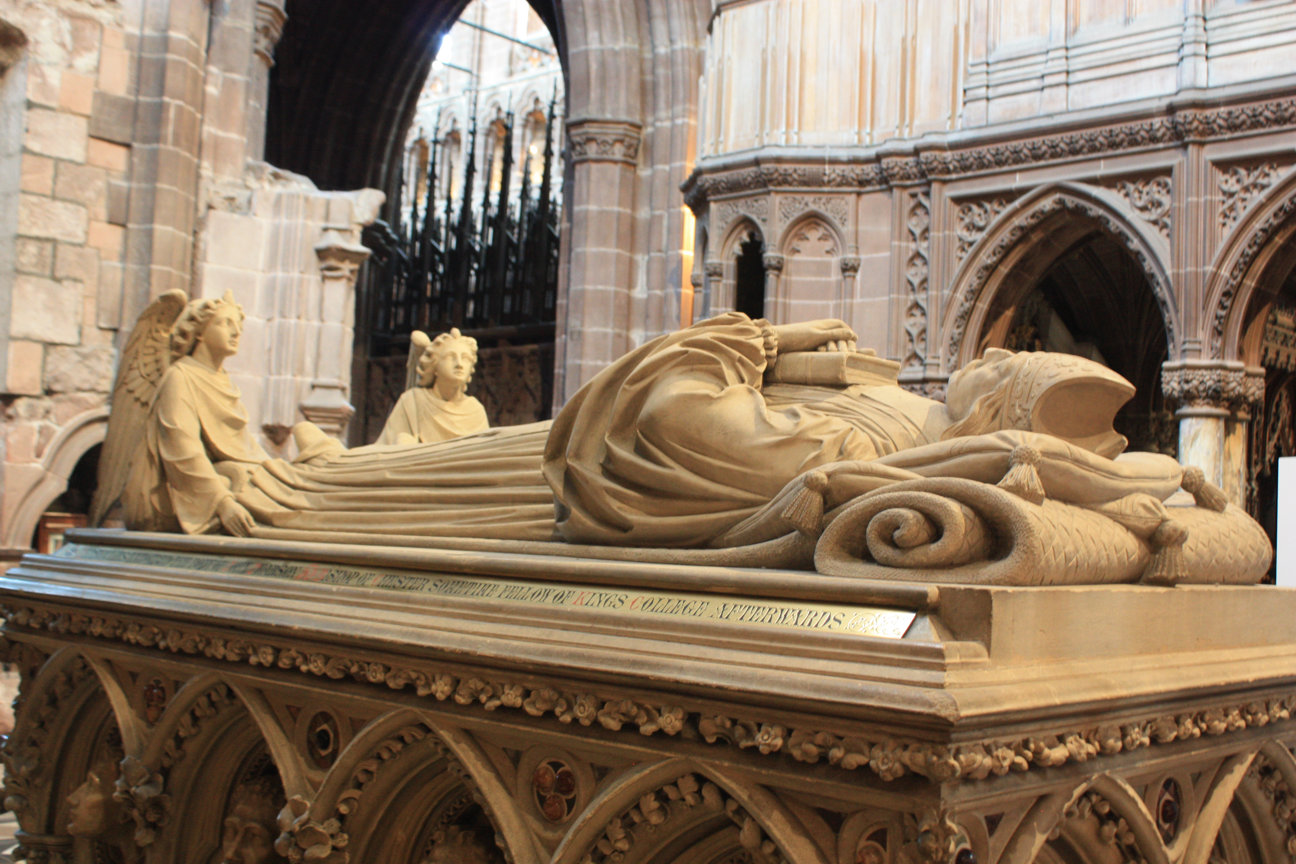 ---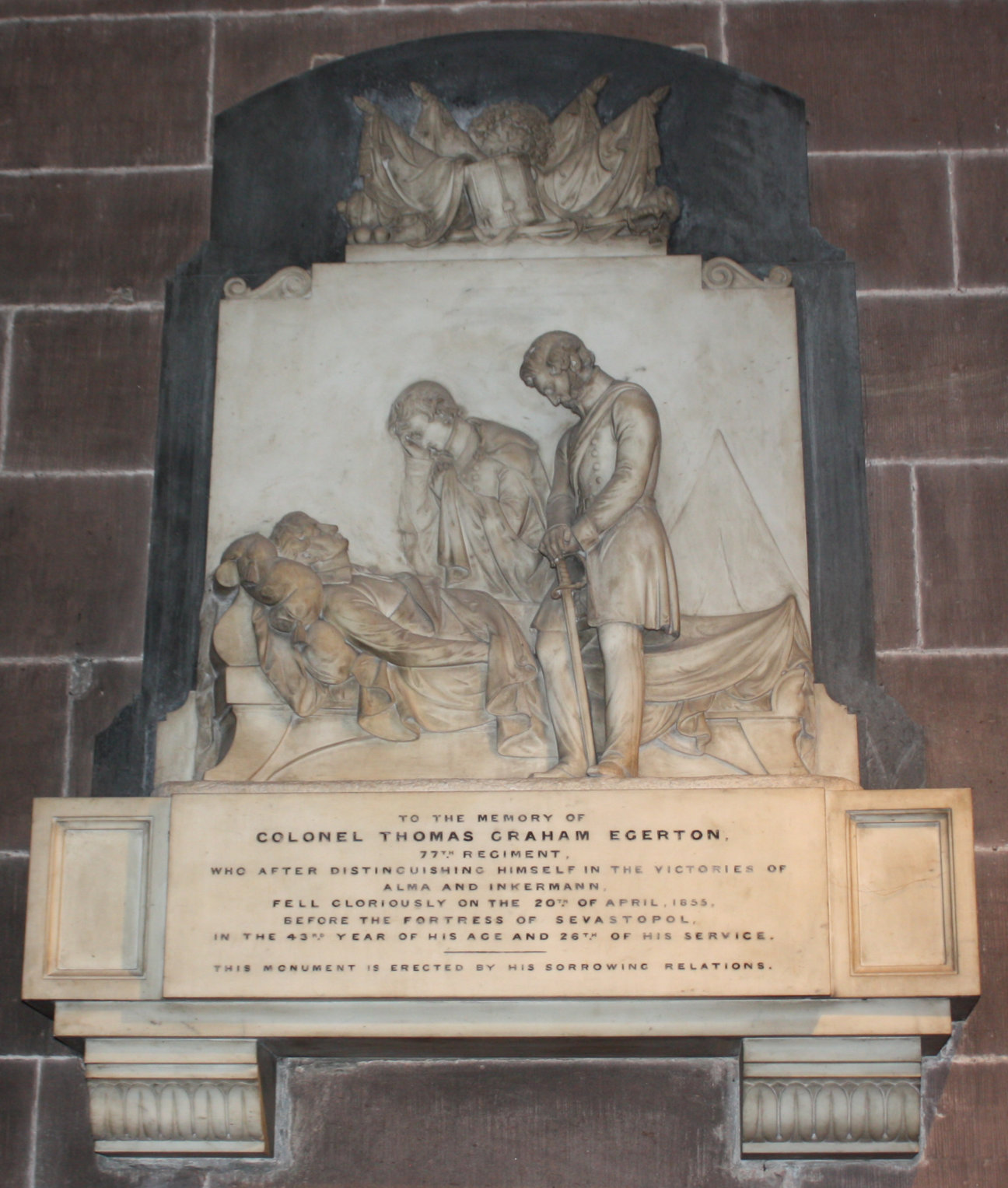 Colonel Egerton "fell gloriously" "before the fortress of Sevastapol".
---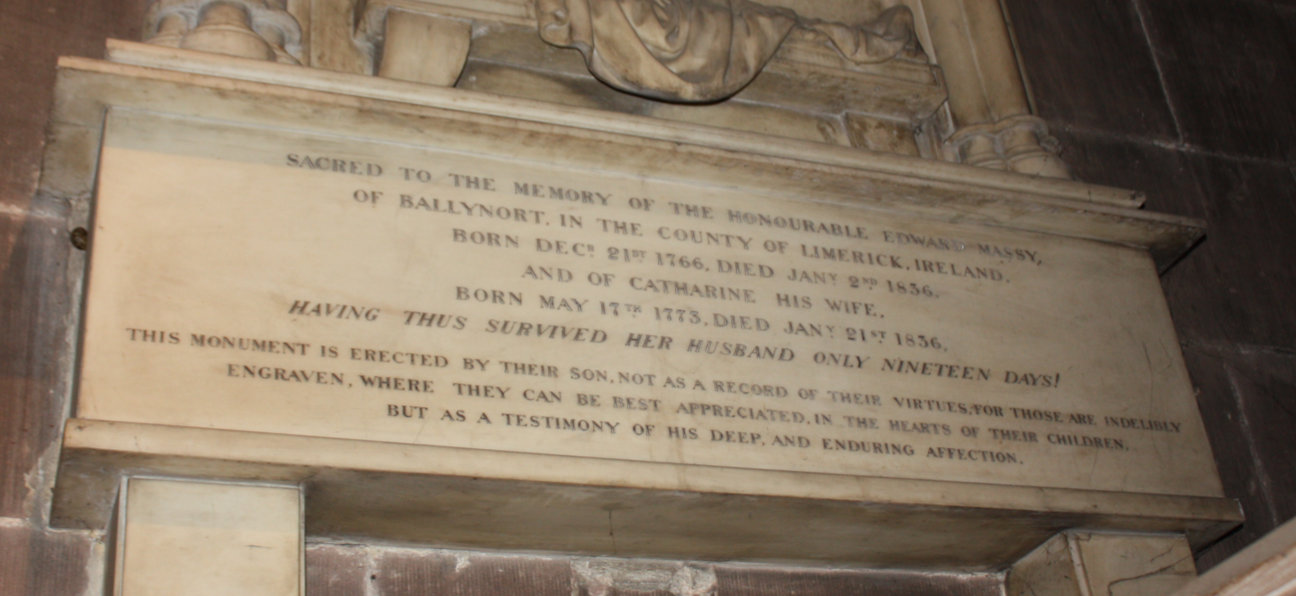 "Having thus survived her husband only nineteen days!".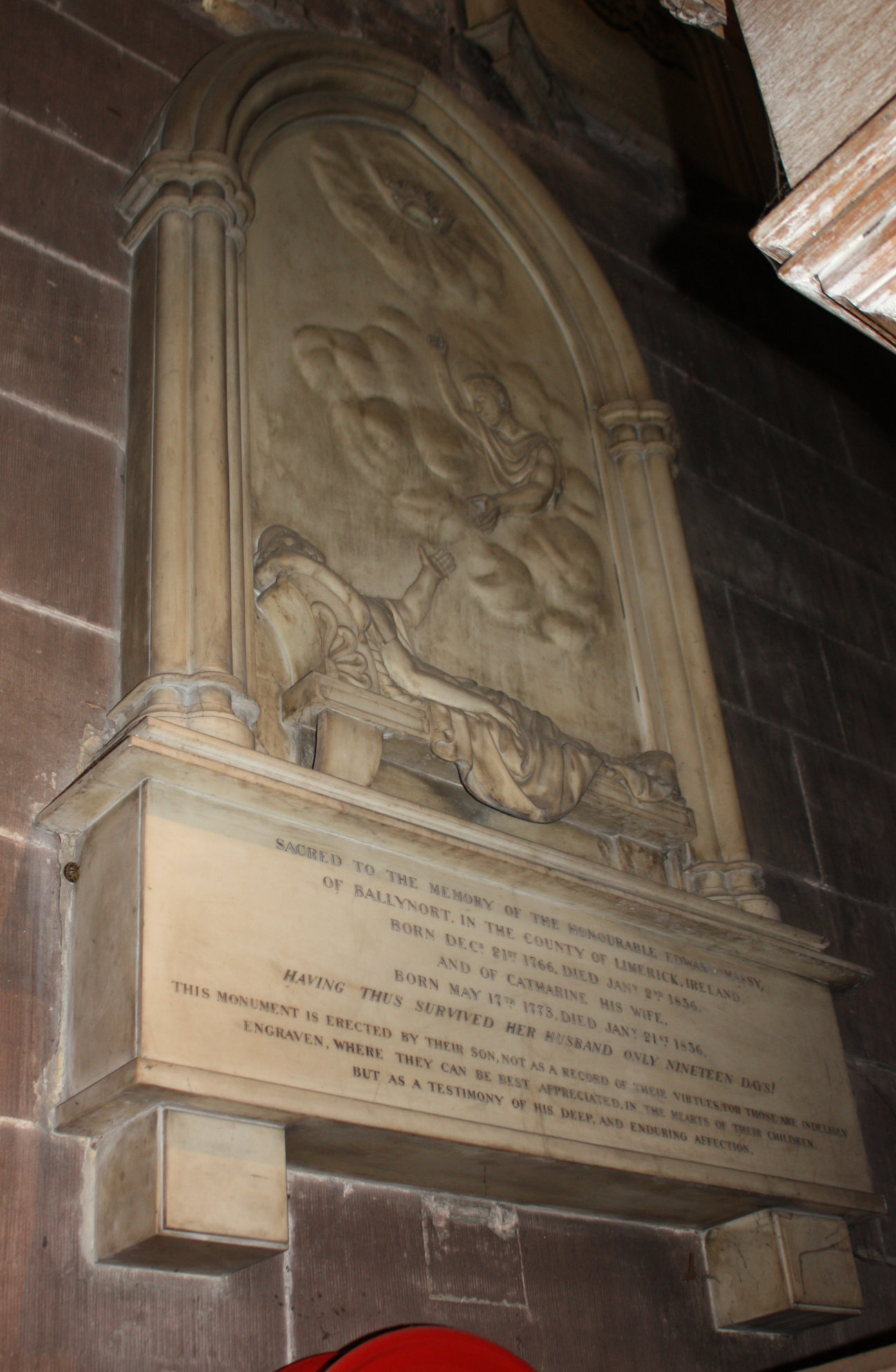 .
---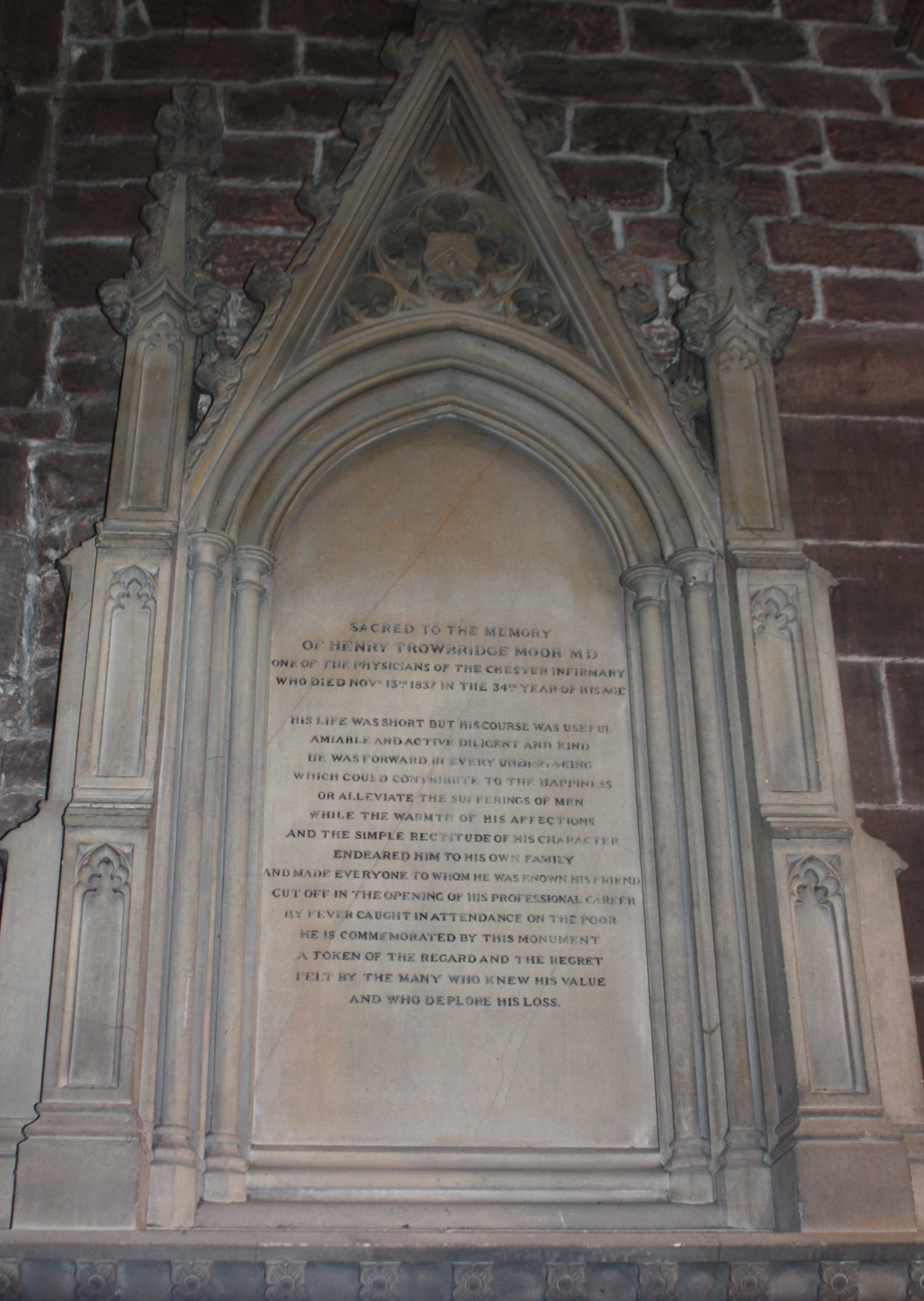 Henry was one of the Physicians at the Chester Infirmary.
---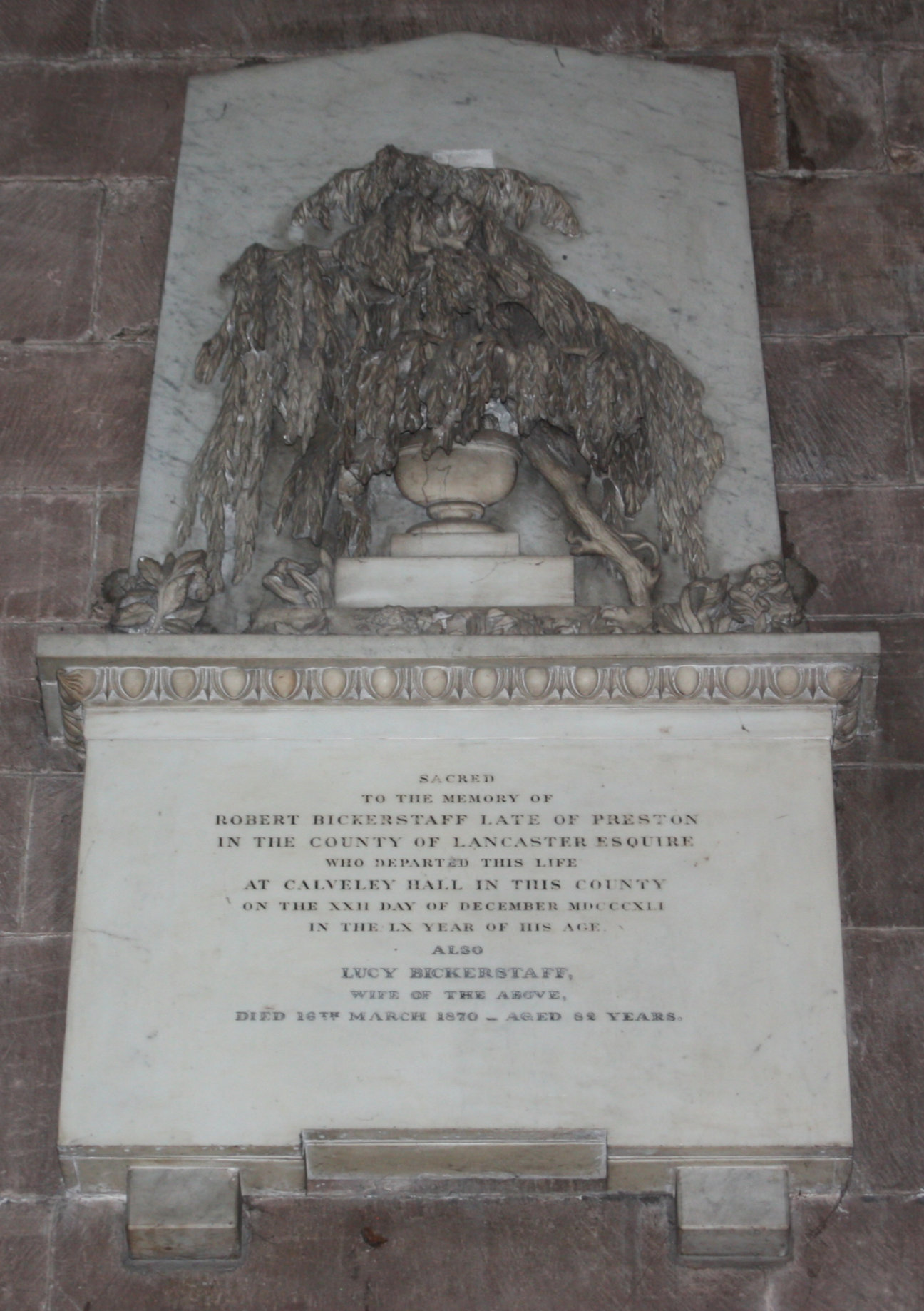 The massive 3-dimensional carving of a tree dominates the memorial to Robert Bickerstaff.
---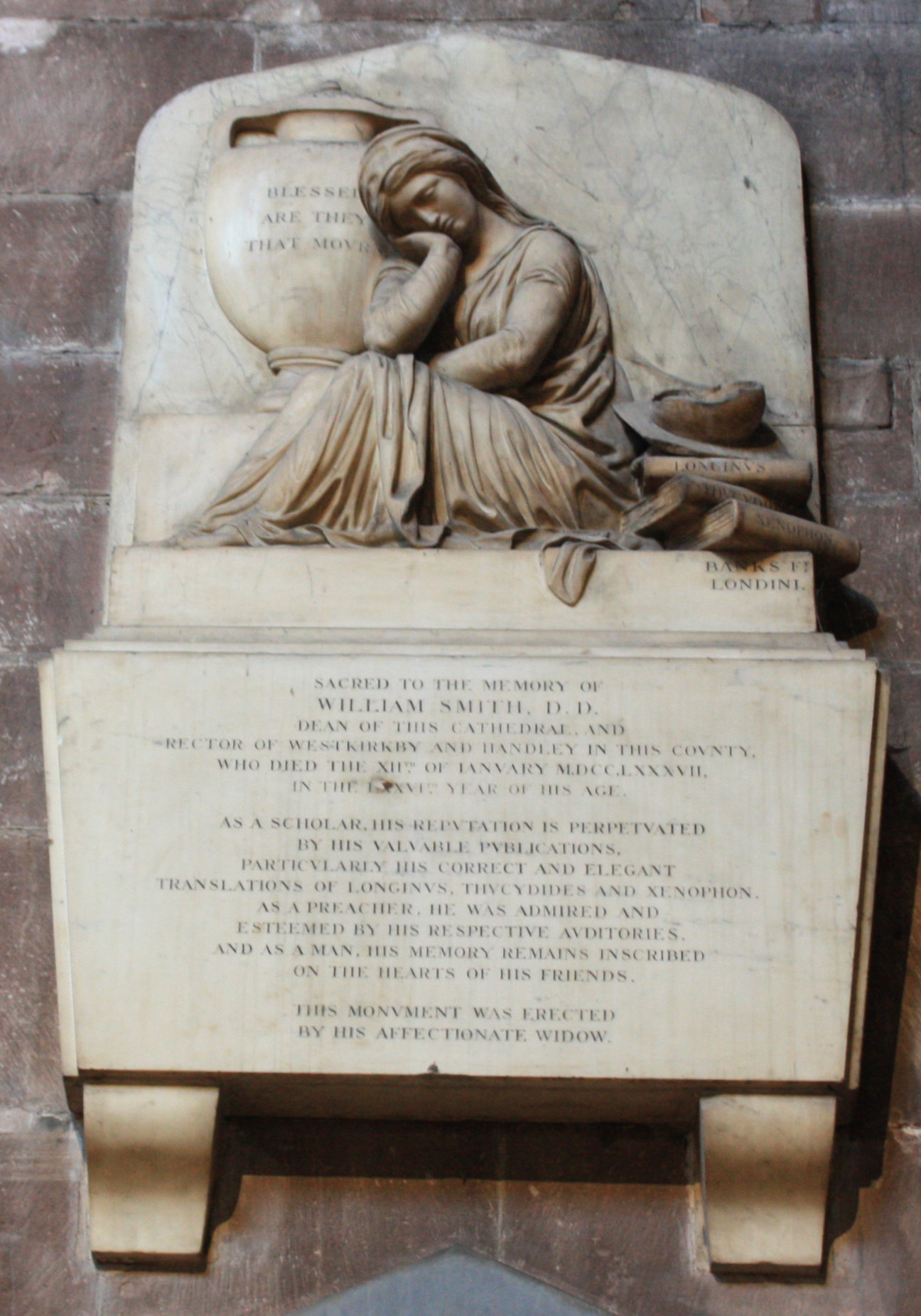 William Smith was Dean of the Cathedral - note the clumsy use of Roman numerals.
---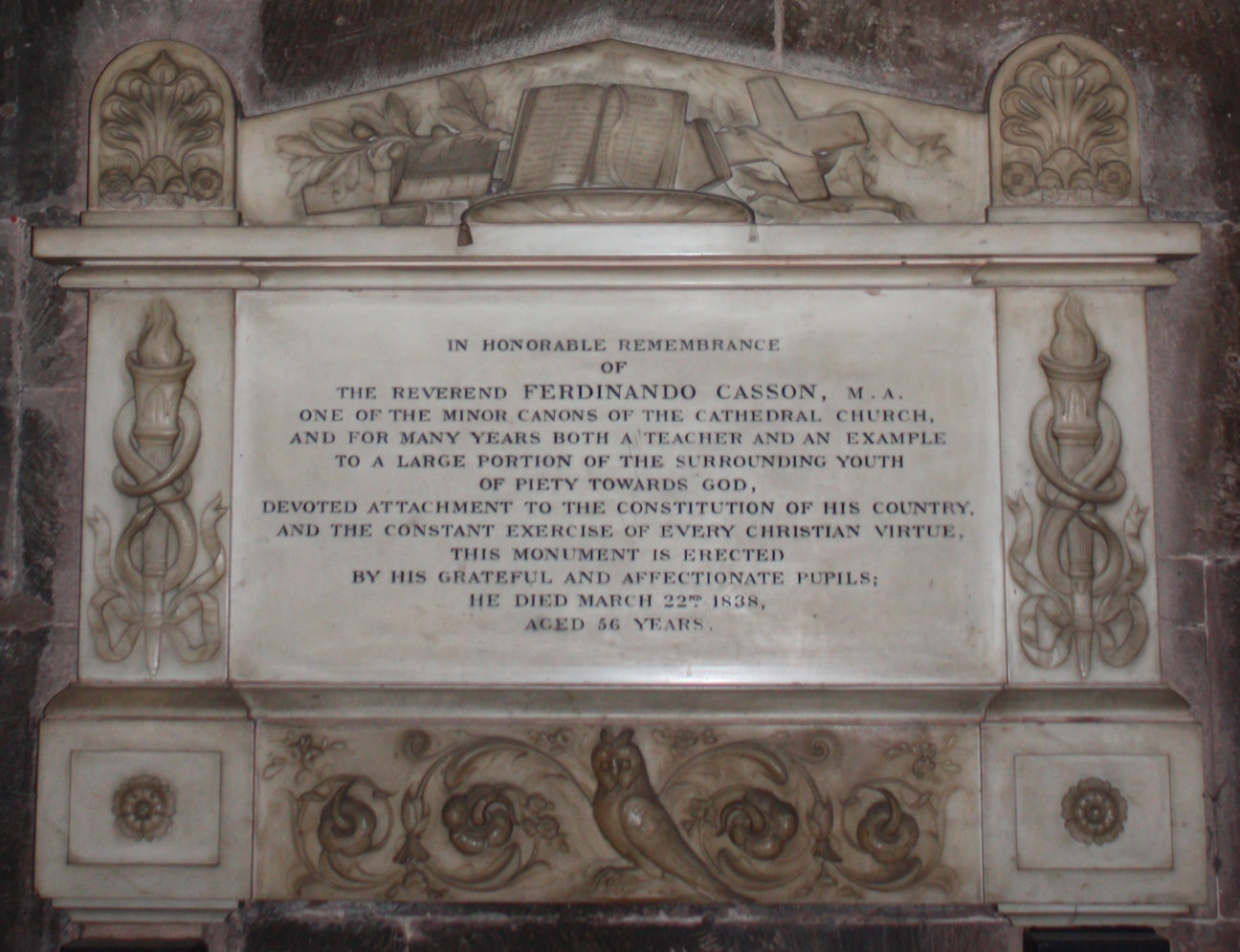 Ferdinando Casson was a Minor Canon of the Cathedral.
---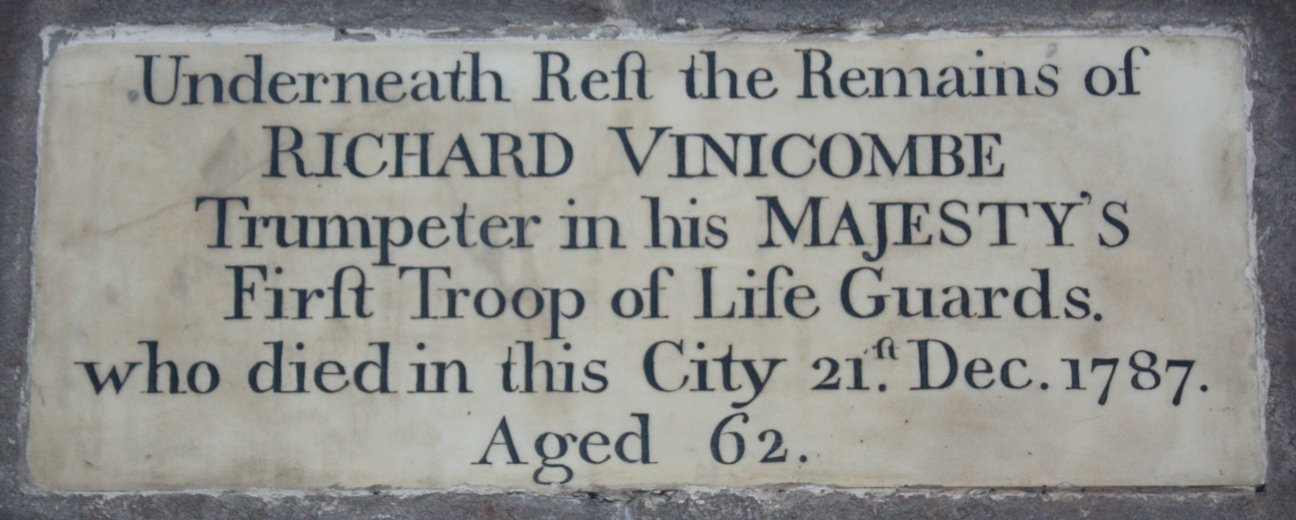 Richard was a Trumpeter in the Life Guards.
---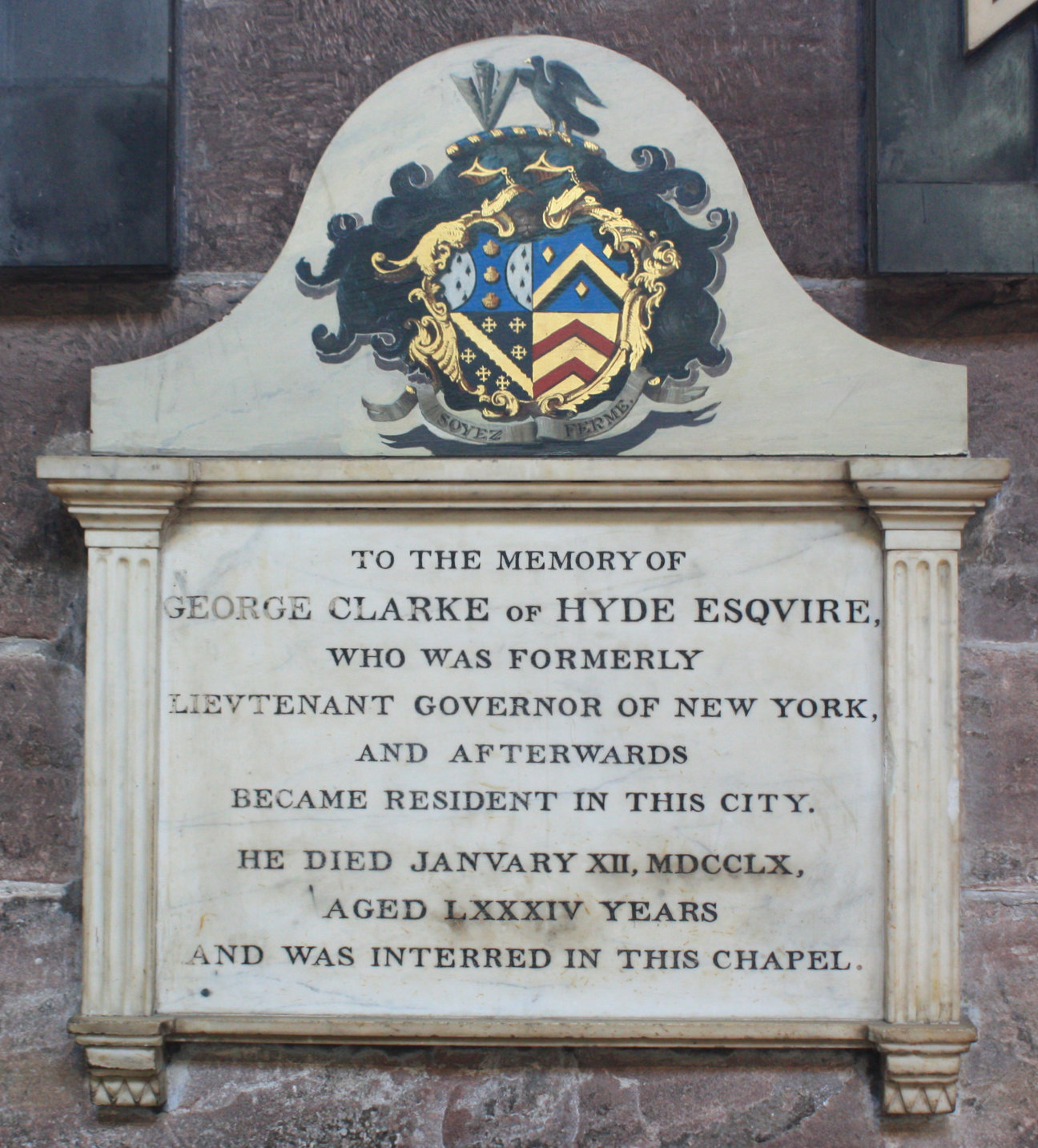 George Clarke was formerly Lieutenant Governor of New York - he later moved to Chester in Cheshire.
---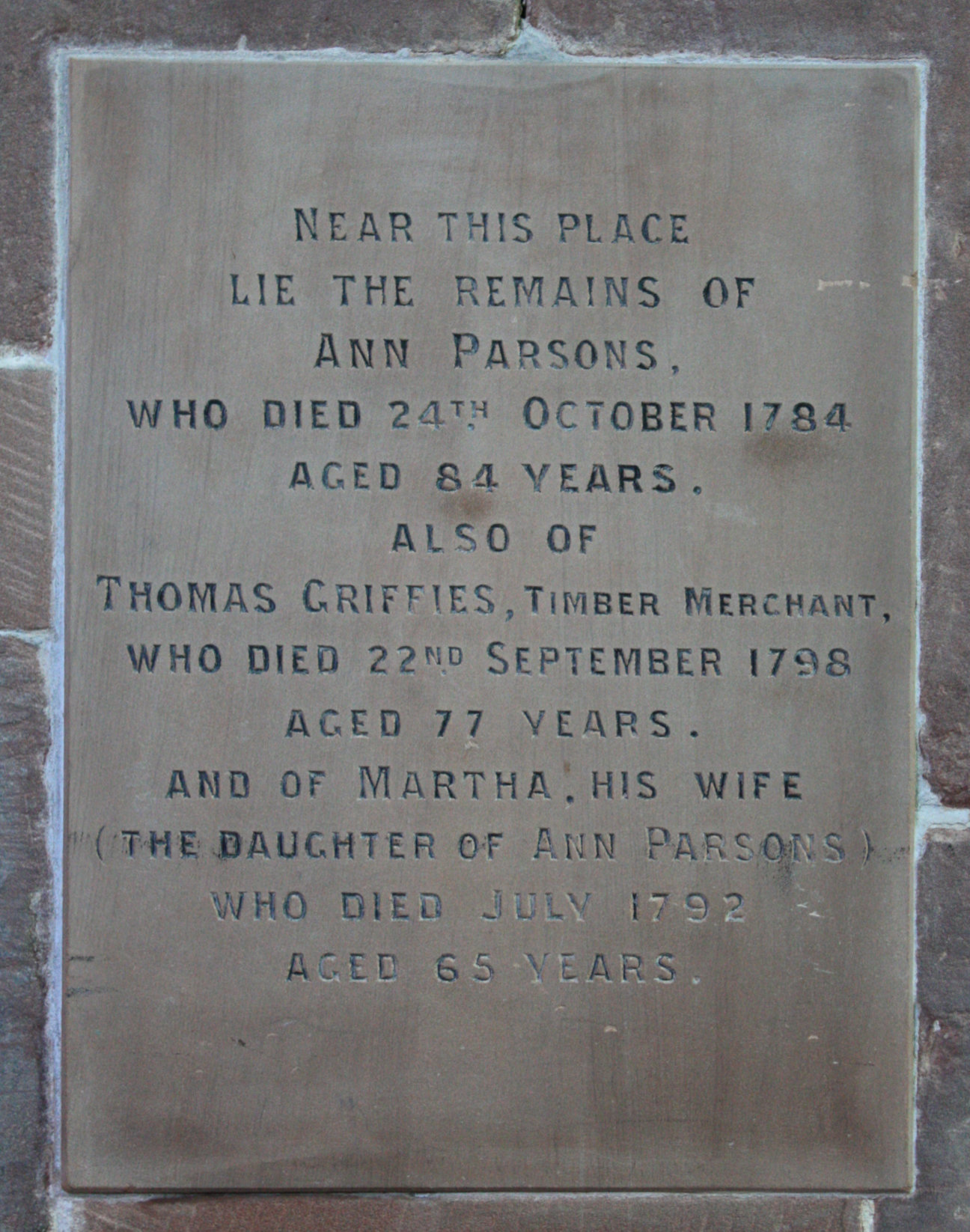 Thomas Griffies was a Timber merchant.
---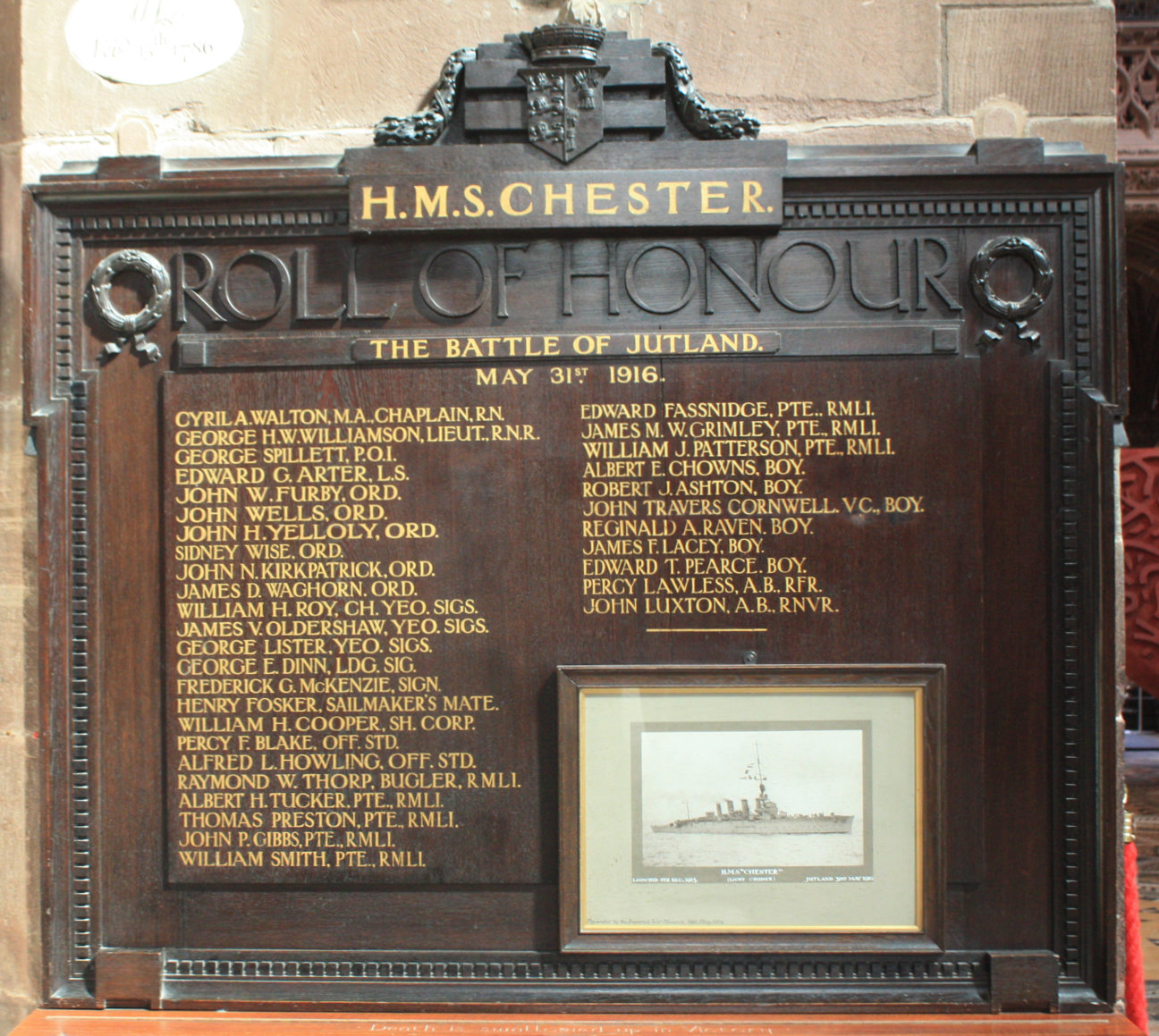 At Jutland HMS Chester fought as part of the 3rd Battle Cruiser Squadron and came under withering fire from German forces. She was hit by 17 150mm shells and suffered casualties of 29 men killed and 49 wounded; many of the wounded lost legs because the open backed gun-shields did not reach the deck and give adequate protection. Amongst the gun crew fatalities was 16-year-old John Cornwell who received the Victoria Cross for his dedication to duty though mortally injured.
The recommendation for citation from Admiral David Beatty, reads: "the instance of devotion to duty by Boy (1st Class) John Travers Cornwell who was mortally wounded early in the action, but nevertheless remained standing alone at a most exposed post, quietly awaiting orders till the end of the action, with the gun's crew dead and wounded around him. He was under 16½ years old. I regret that he has since died, but I recommend his case for special recognition in justice to his memory and as an acknowledgement of the high example set by him."
---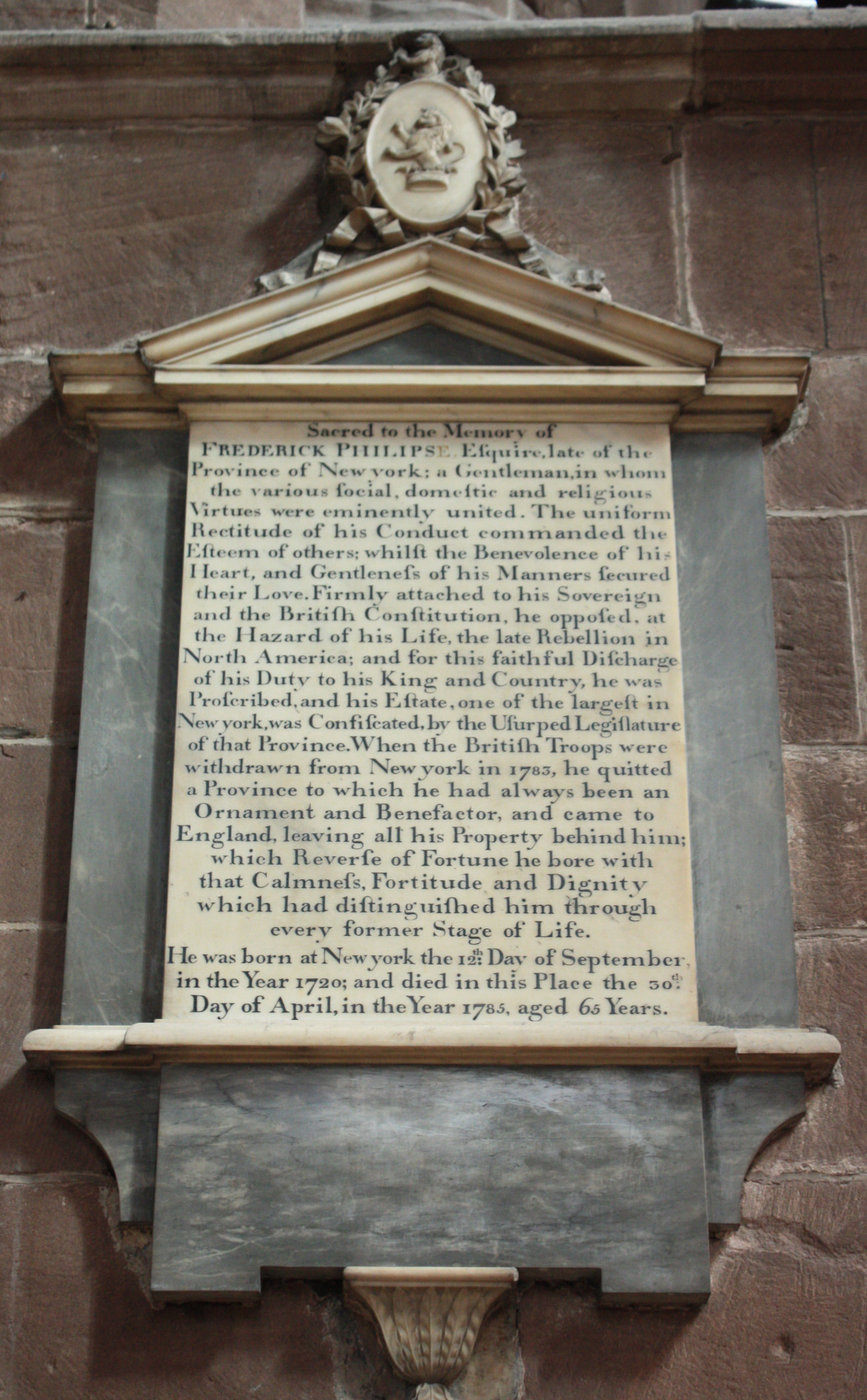 Frederick Philips "... he opposed, at the Hazard of his Life, the late Rebellion in North America: " .
---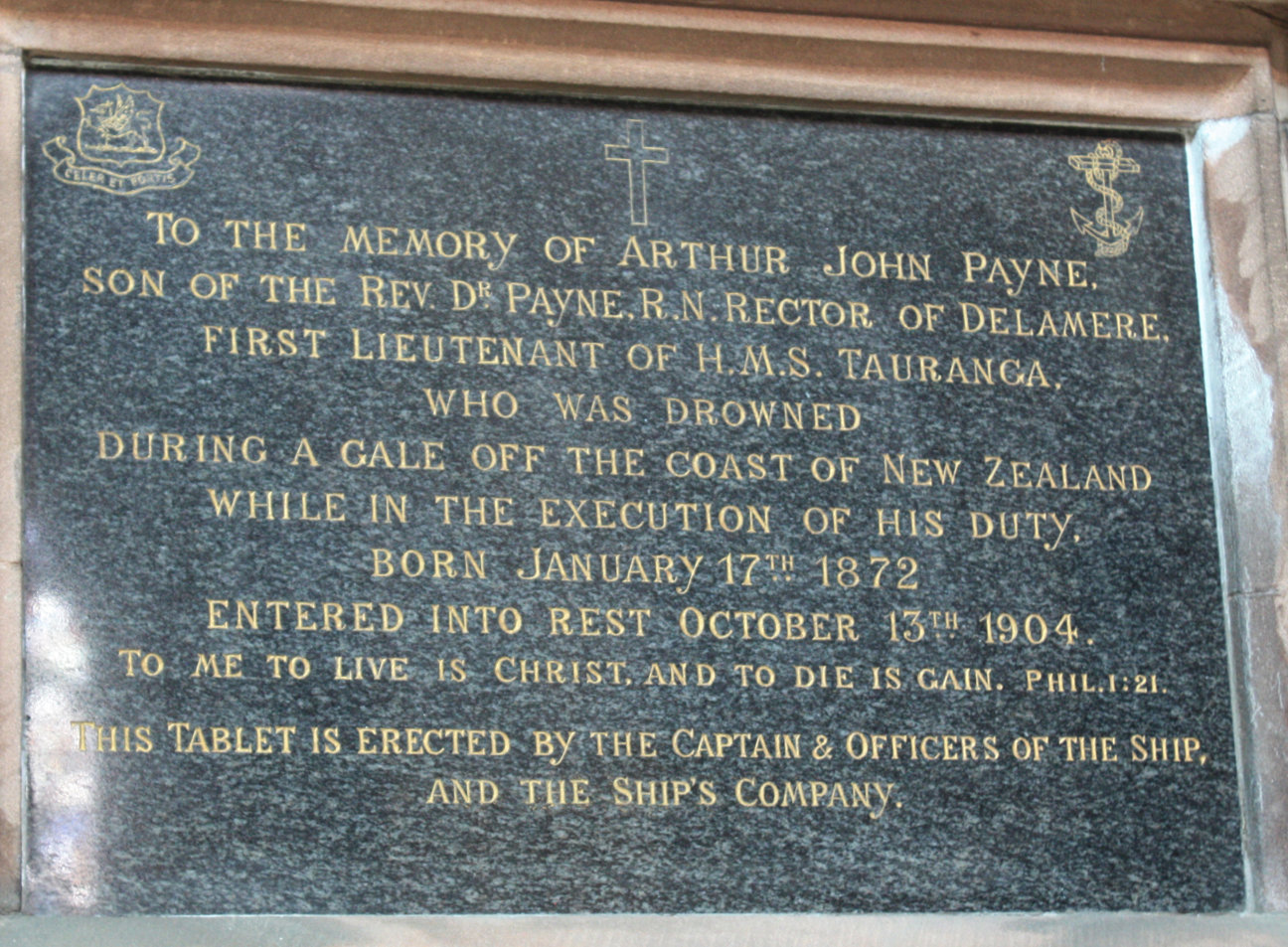 Arthur John Payne was "drowned during a gale off the coast of New Zealand".
---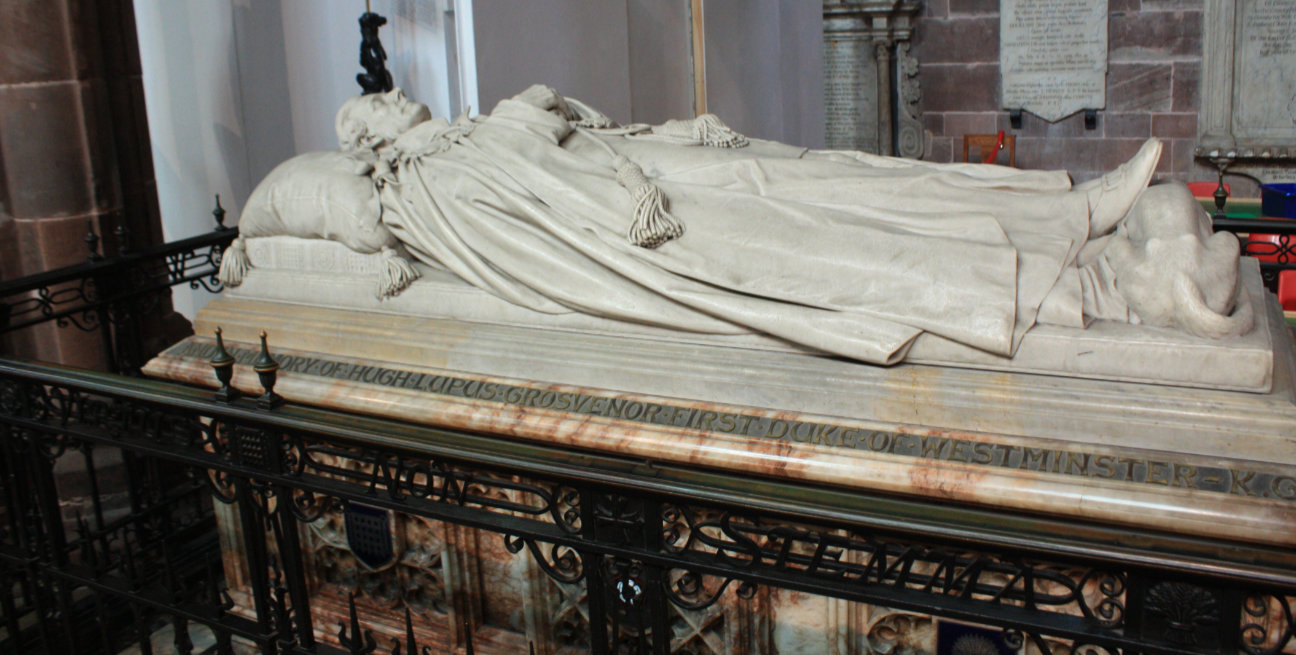 Hugh Lupus Grosvenor First Duke of Westminster. - his feet are resting on a dog.
---
KEMPE WINDOWS.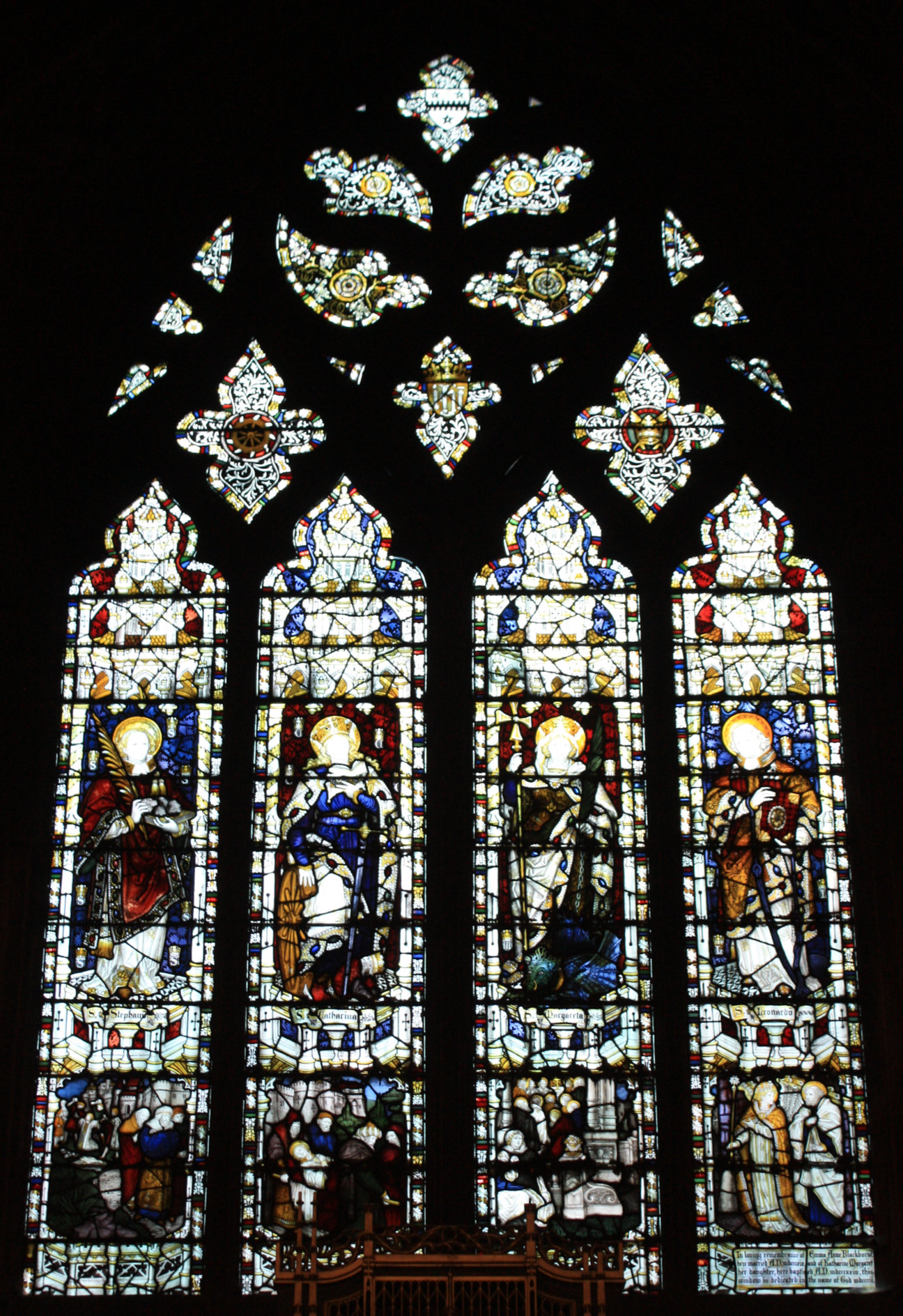 SS Stephen, Catherine, Margaret and Leonard. Stoning and Burial of St Stephen..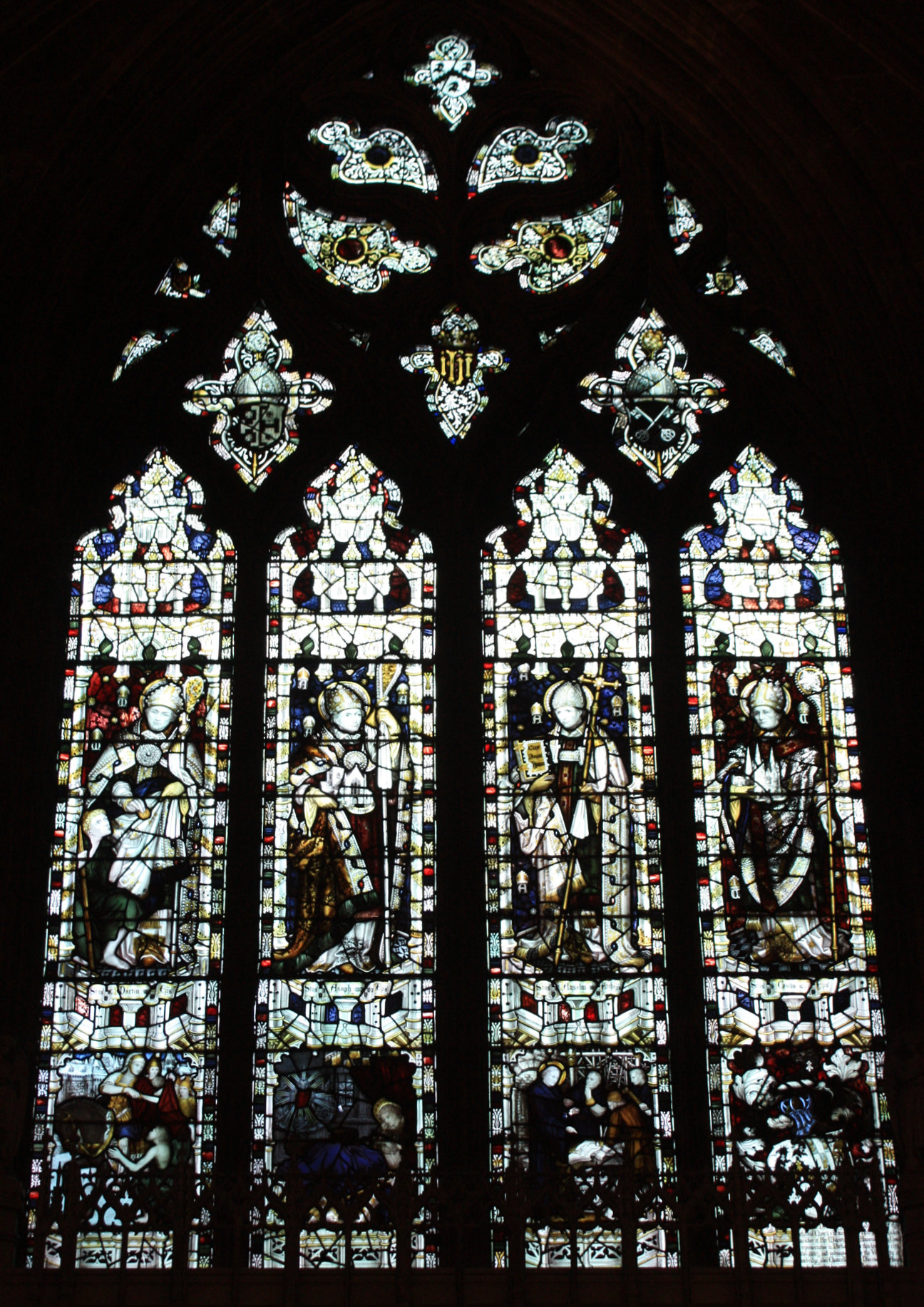 SS Martin, Chad, Angels and Centurions.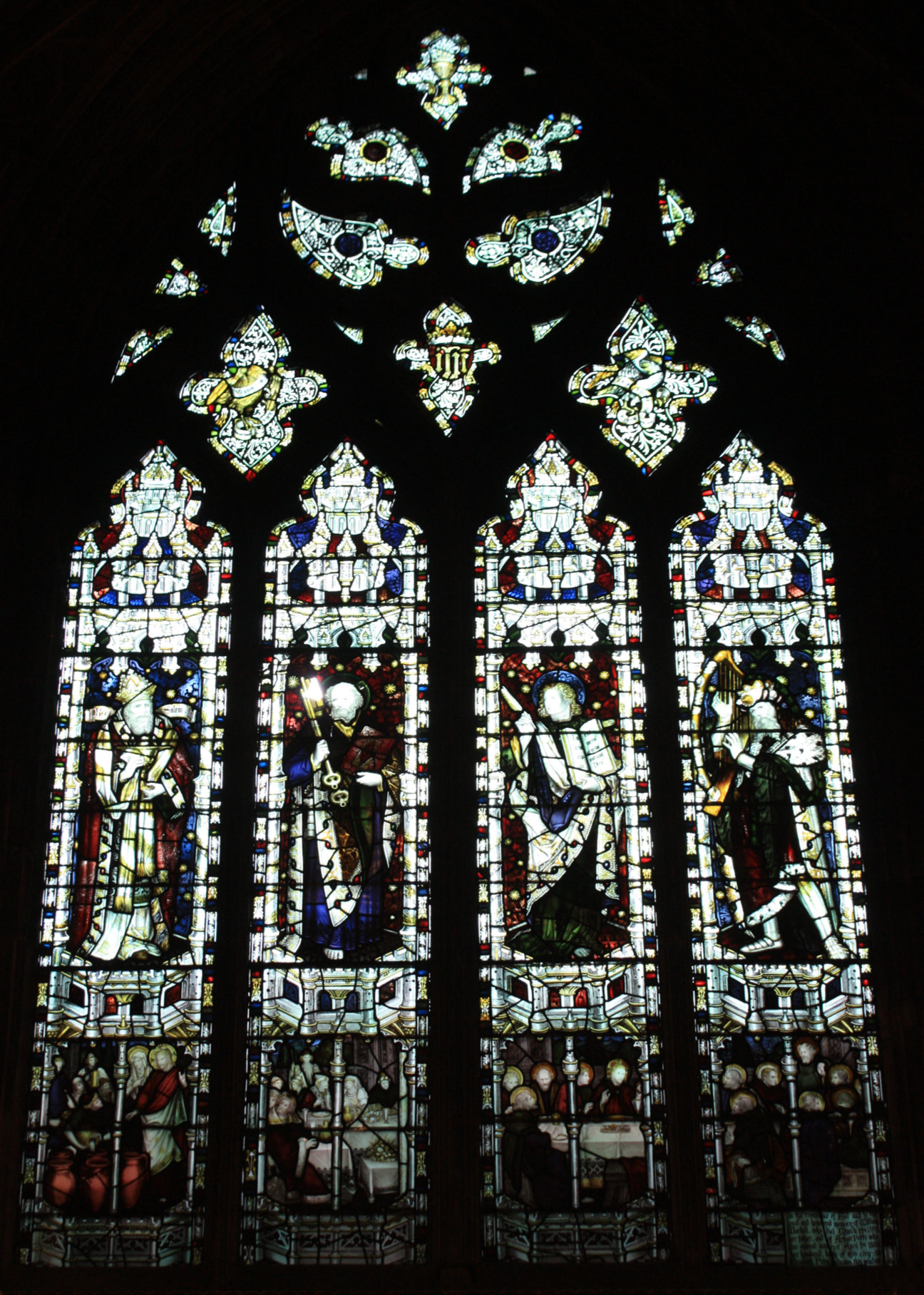 Melchizedek. SS Peter and John, David, wedding at Cana and the Last Supper.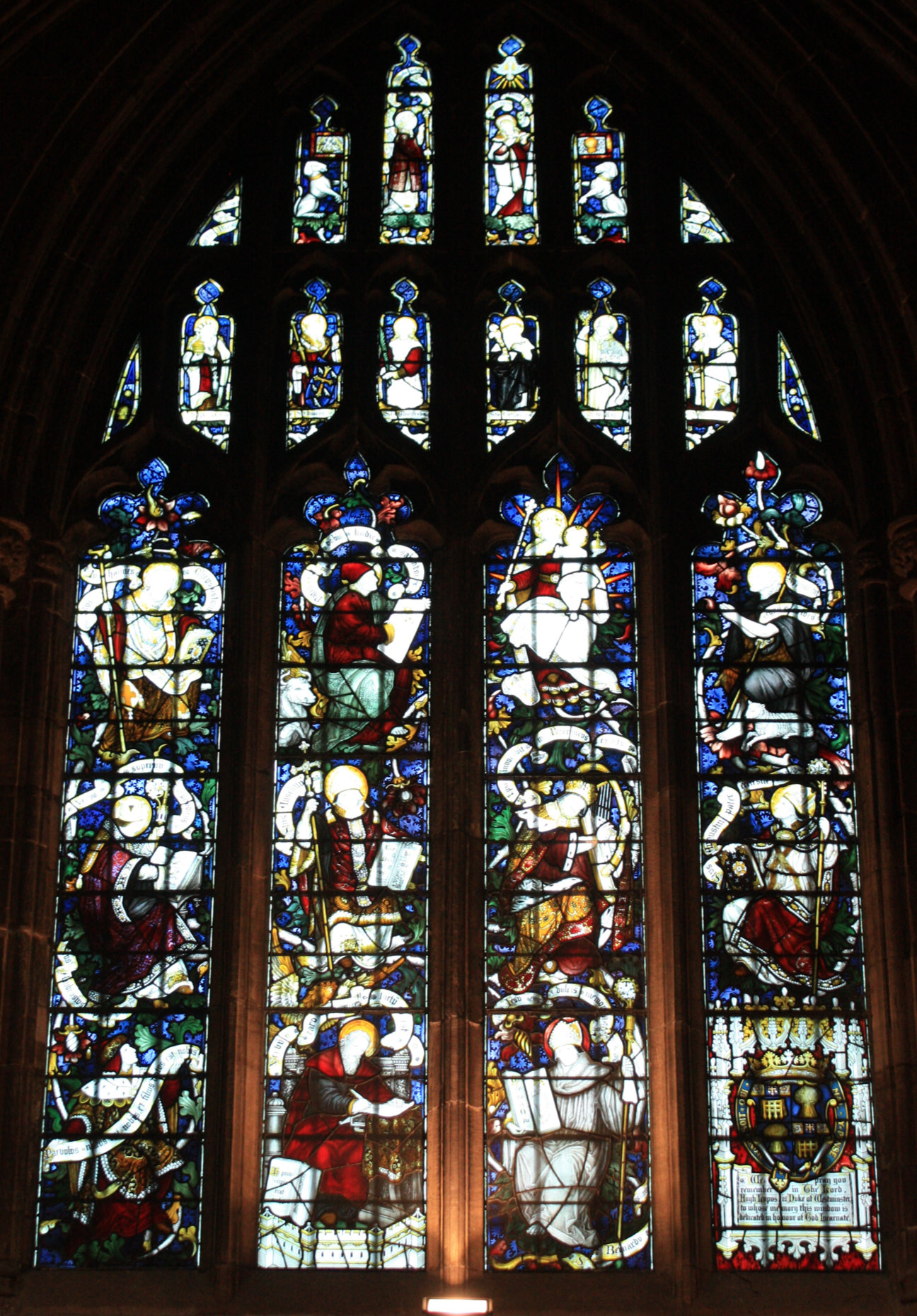 Tree of the Incarnation. Female Saints and Martyrs. SS John Chrysostun and Ambrose. St Luke drawing the Virgin and Child. St Anselm. BVM and Child. SS David and Bernard. Arms of Duke of Westminster.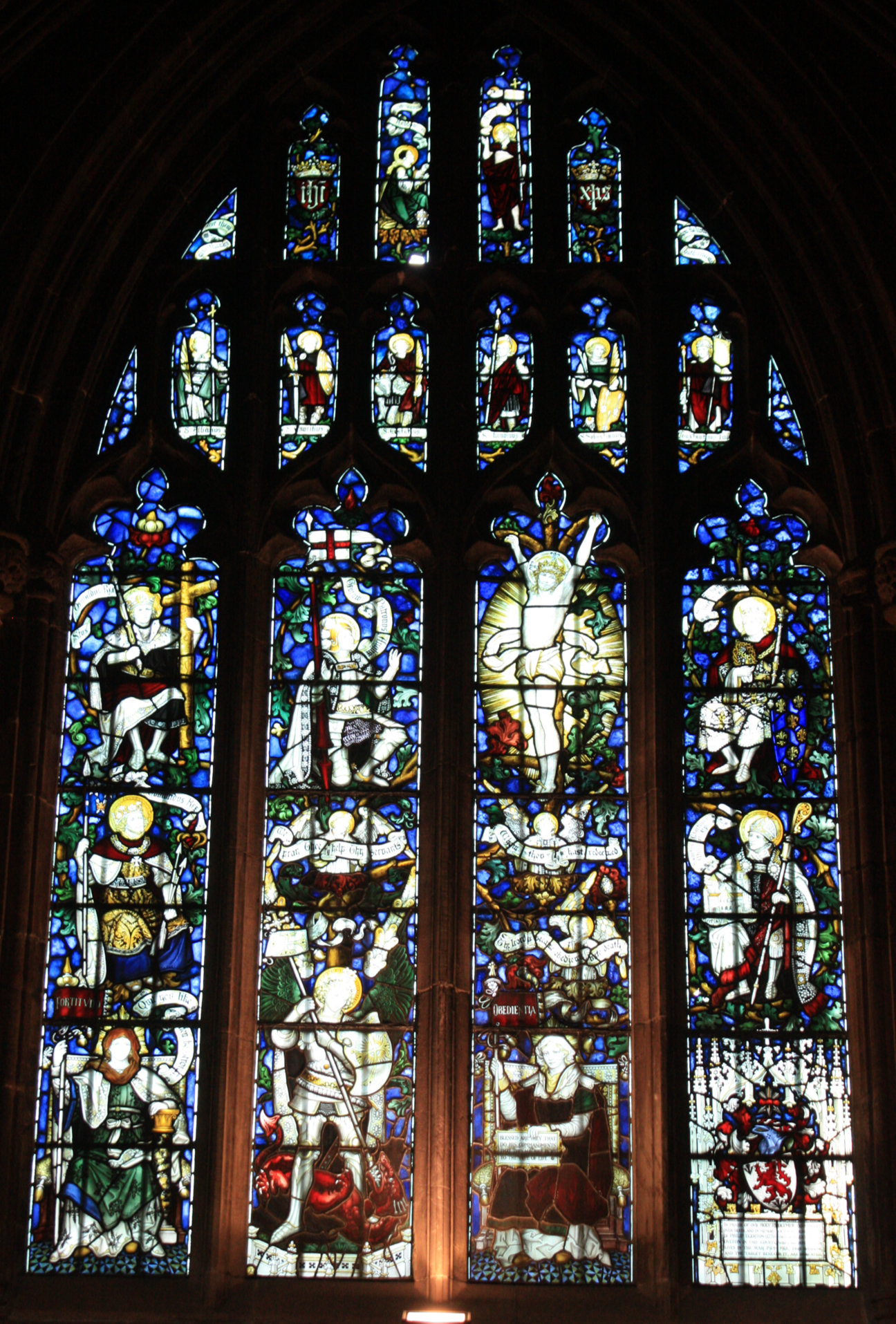 Crucifixion. SS Louis of France, Oswald, Edmund, Martin and Michael. Fortitude and Obedience.
---
Claire Christine Nicholson and Martin Piers Nicholson - Ticklerton (Shropshire) and Daventry (Northhamptonshire), United Kingdom.
This page was last updated on July 13th 2017.