Martin Nicholson's Cemetery Project
St John the Baptist, Claines, Worcestershire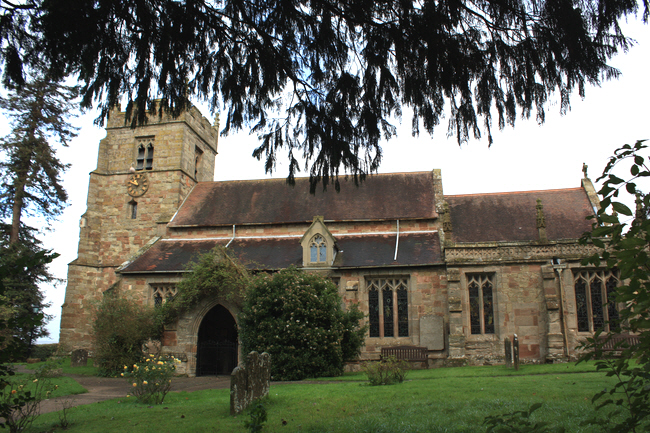 The church of St John the Baptist is well known for its proximity to "The Mug House" public house, with only the graveyard separating the two buildings. The Mug House, which has a history dating back at least 600 years, is believed to be one of only two pubs standing in consecrated grounds.
---
A mosaic "Jesse Tree" which is an unusual alternative to the stained glass window version.
---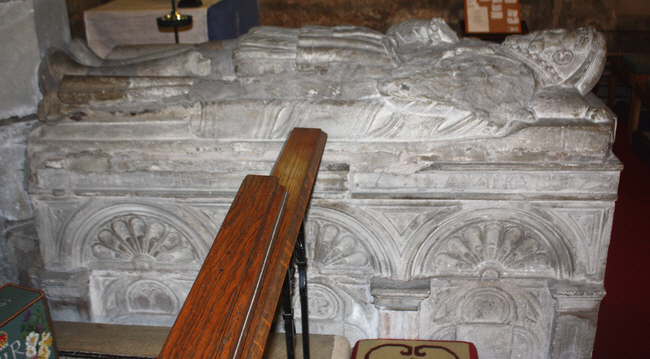 In the east bay of the south chancel arcade, moved here from the churchyard, where it had been for many years, is the elaborate table tomb of John Porter, who died in 1577. It is now very imperfect, part only of the panelled sides remaining. Upon the top is his recumbent effigy.
---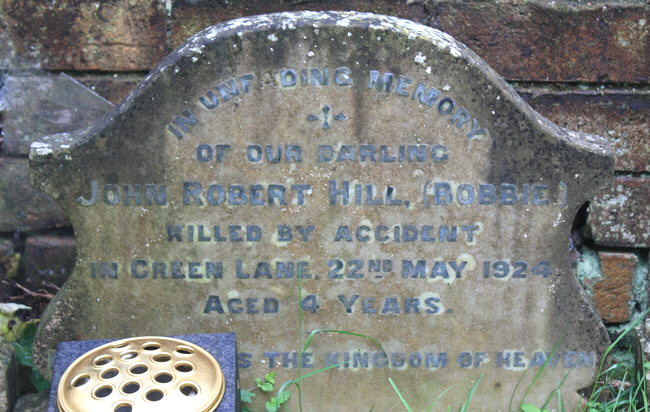 John Robert Hill aged four was "killed by accident in Green Lane" in 1924.
---
William Charles West "died while bathing at Hallow Ford" - he was aged 13.
---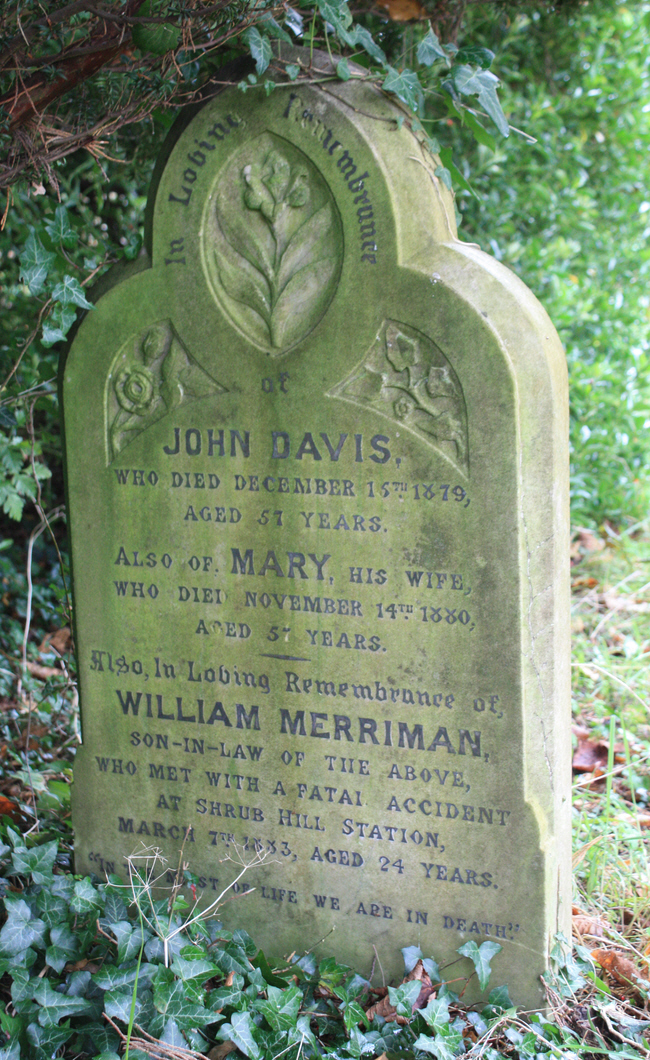 William Merriman "met with a fatal accident at Shrub Hill Station" in 1883.
---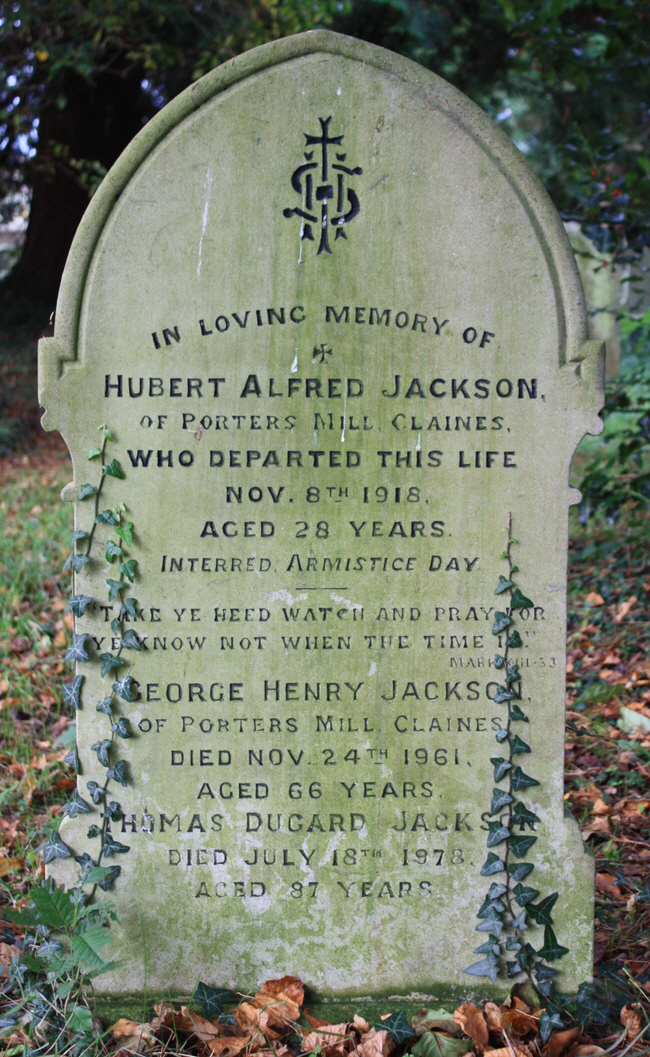 Hubert Jackson was interred on Armistice Day (November 11th) in 1918.
---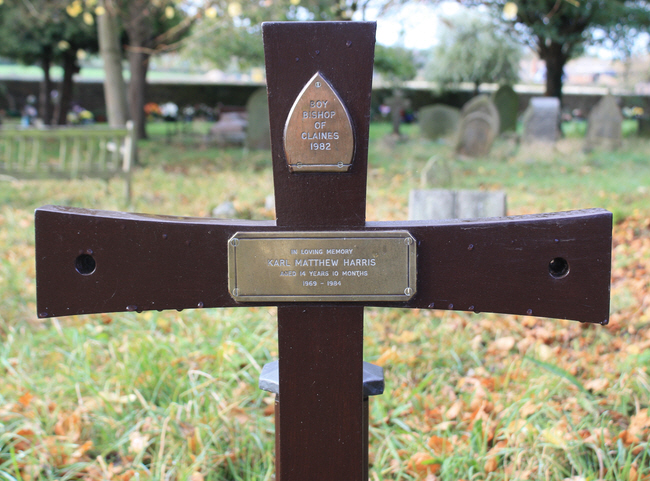 Karl Matthew Harris who died in 1984 aged 14 was the "Boy Bishop of Claines" in 1982.
---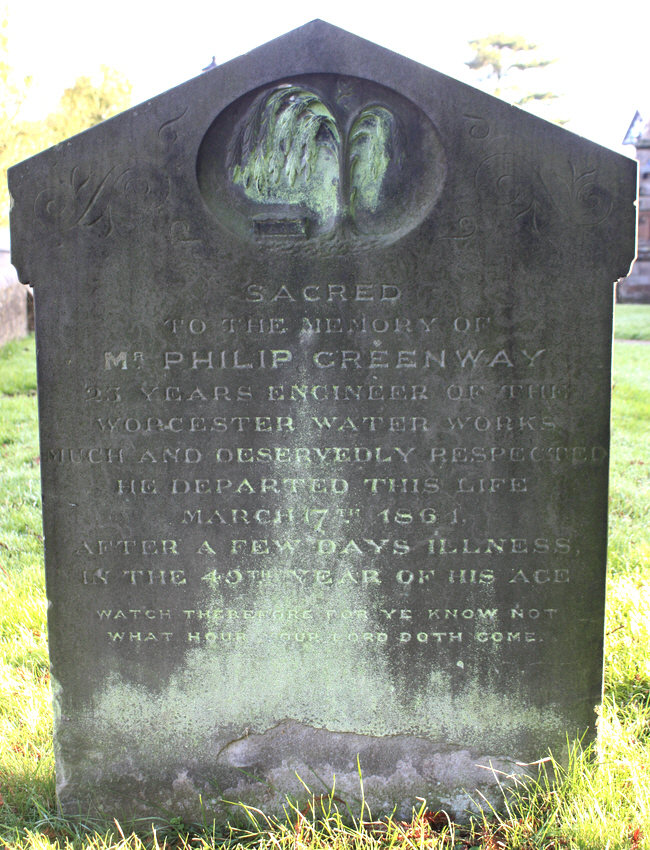 Philip Greenway was for 23 years the engineer of the Worcester Water Works.
---
Martin Nicholson - Shropshire, United Kingdom.
This page was last updated on October 25th 2014.