Martin Nicholson's Cemetery Project
St Clement, St Clement, Cornwall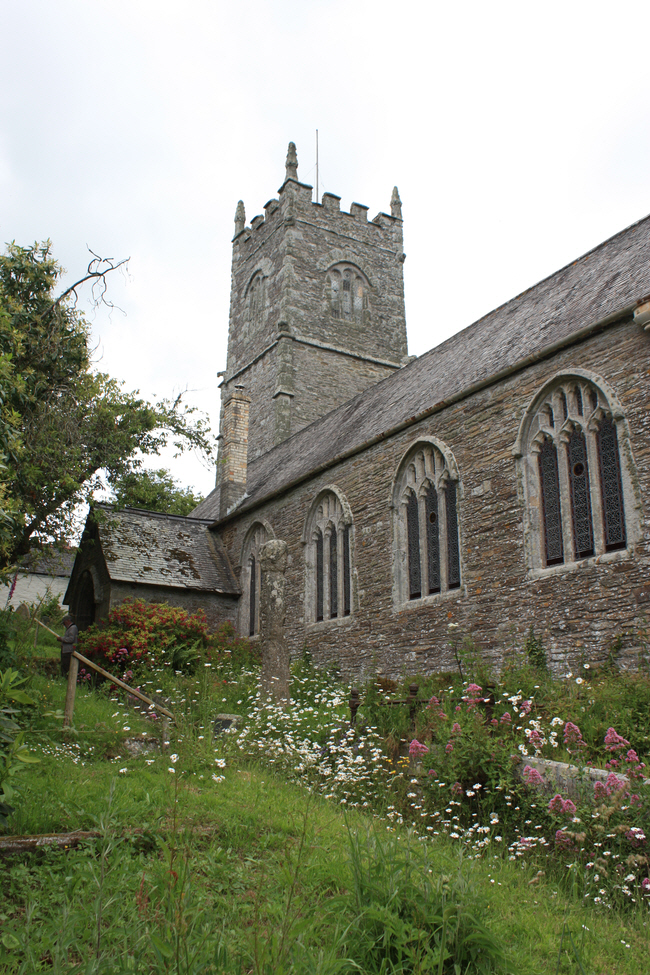 The church is medieval but has lost much of its interest due to later restorations and most of the present fabric is from 1865 .There is also a large cemetery on the opposite side of the lane to the church.
---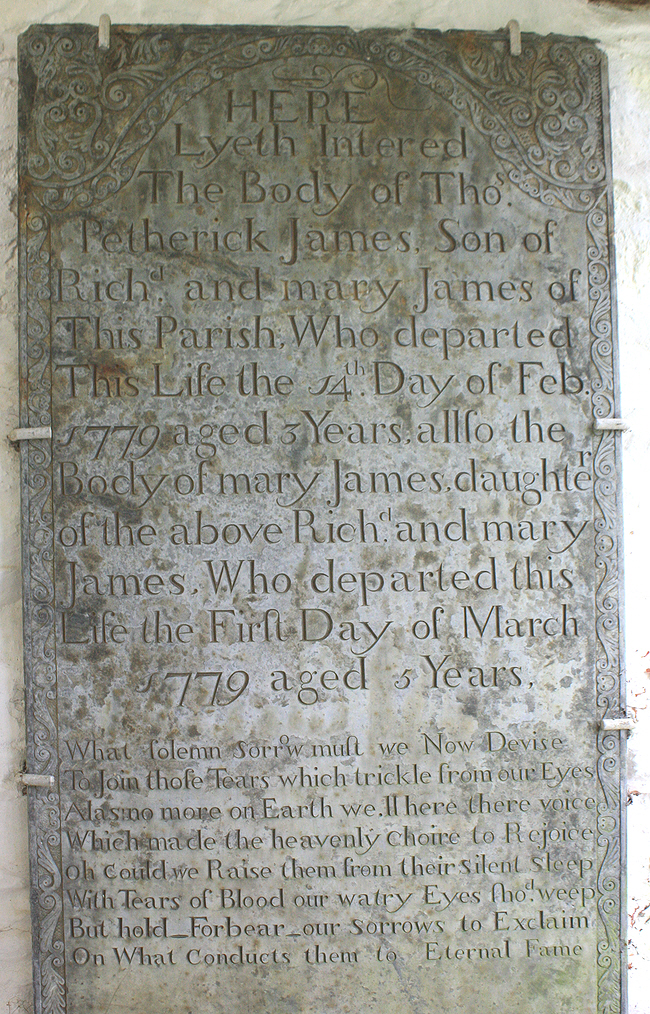 An unusual and quite moving epitaph to the two children of Richard and Mary James who died within a few days of each other in 1779.
---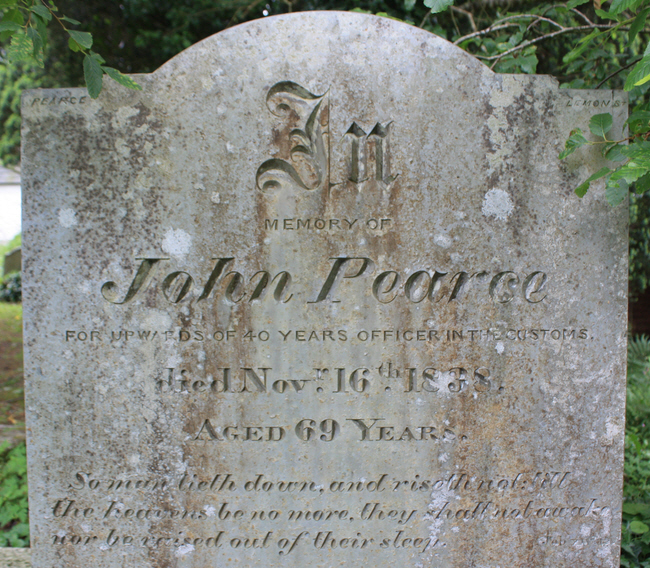 John Pearce was "for upwards of 40 years officer in the customs."
---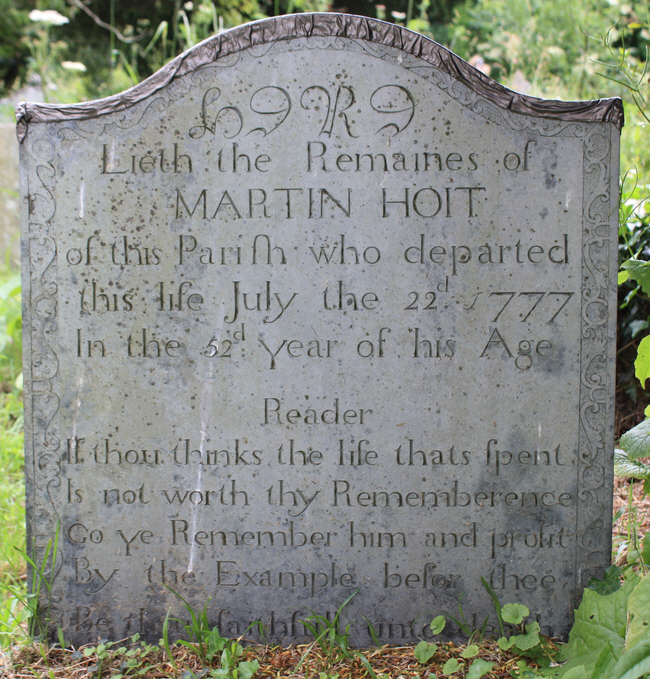 Another thought provoking epitaph.
---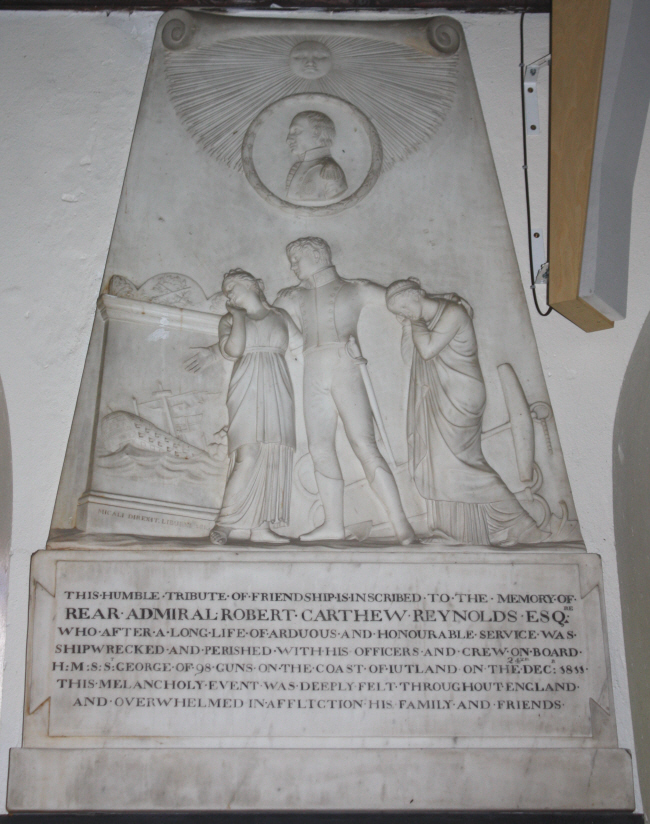 Rear Admiral Robert Carthew Reynolds died in 1811 during a great storm in late December, which scattered his convoy and wrecked three ships of the line including his own flagship HMS St George. Over 2,000 British sailors, including Reynolds, were drowned. The mason had to insert the day of the month into the inscription.
---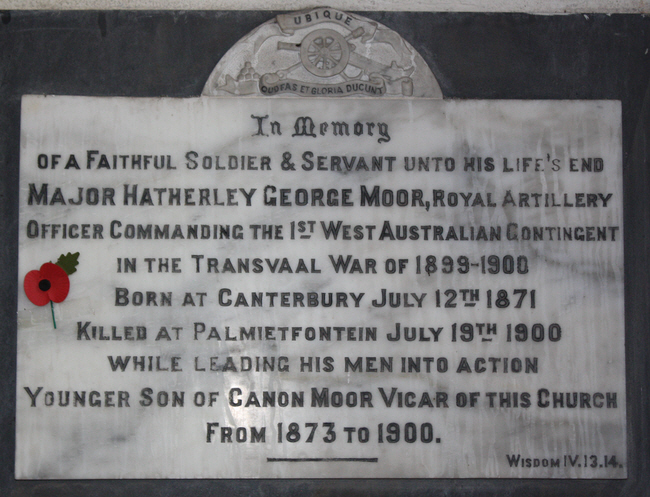 Major Hatherley George Moor was killed "leading his men into action". He was terribly wounded in the hip and side by an explosive bullet and he lived for about a quarter of an hour afterwards without showing any outward signs of pain.
---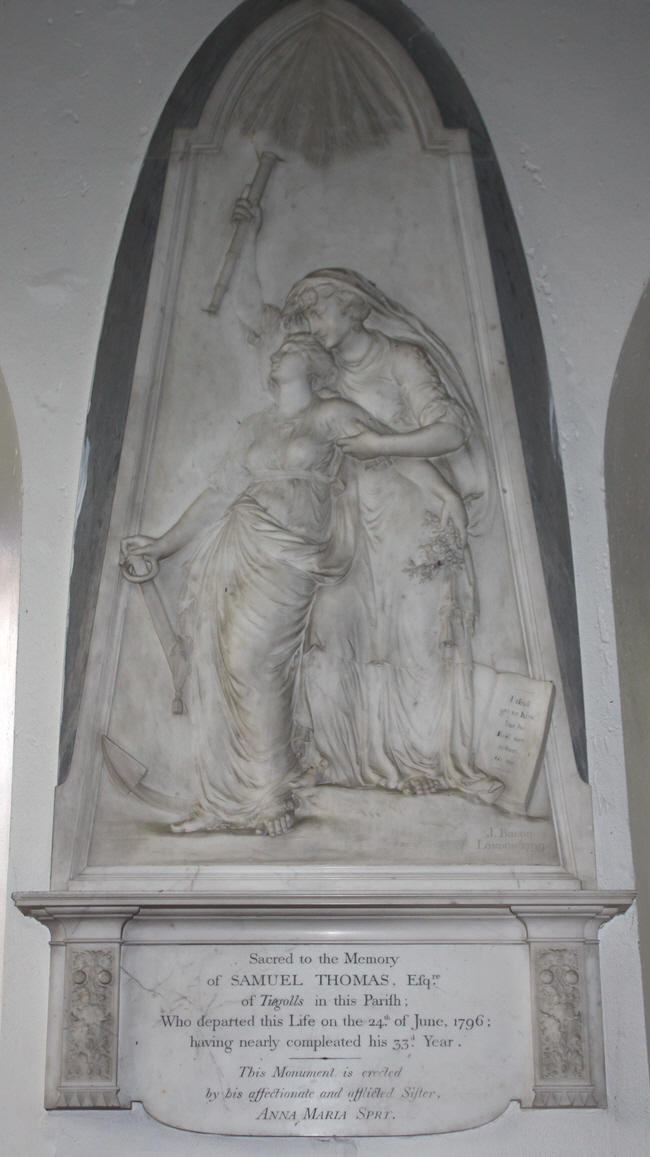 The elaborate monument to Samuel Thomas who died in 1796.
---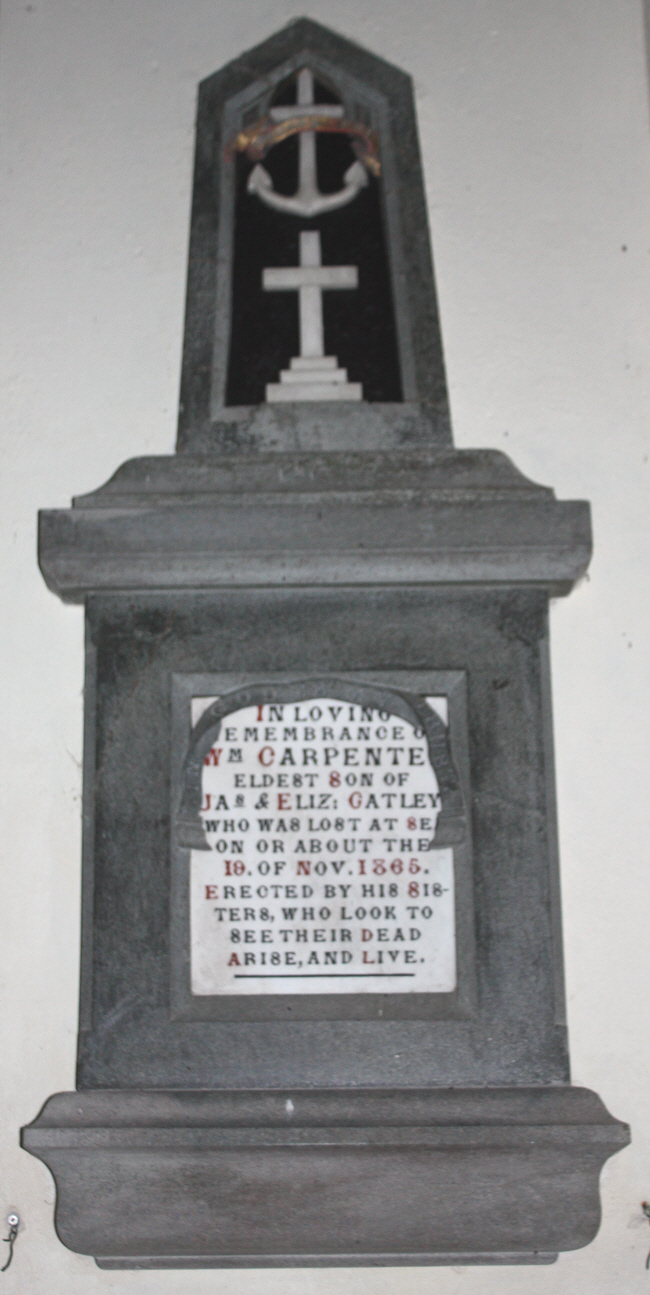 The exact date of death wasn't known.
---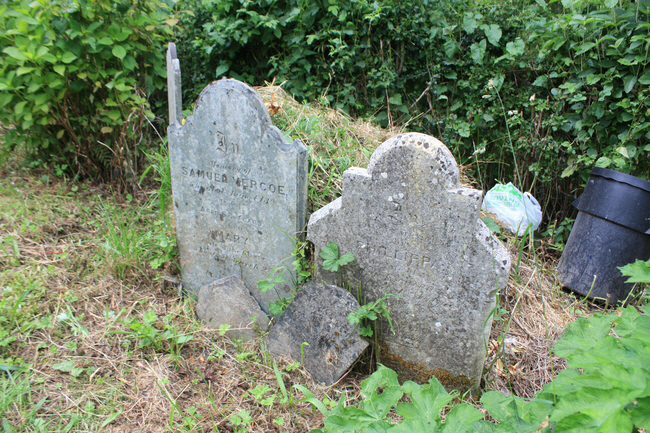 We didn't approve of using gravestones to surround the rubbish tip.
---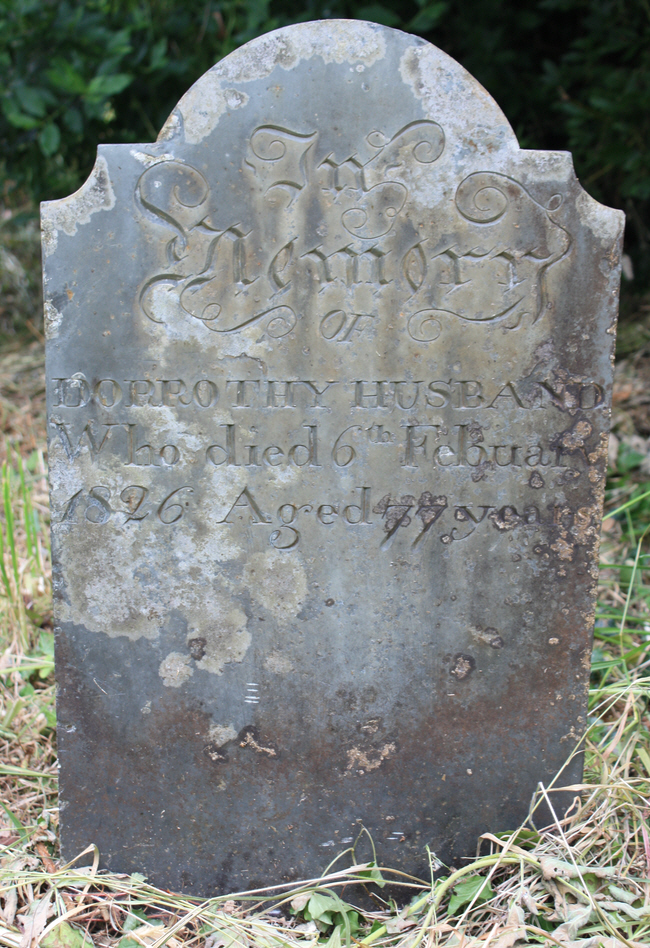 The age at death had to be corrected.
---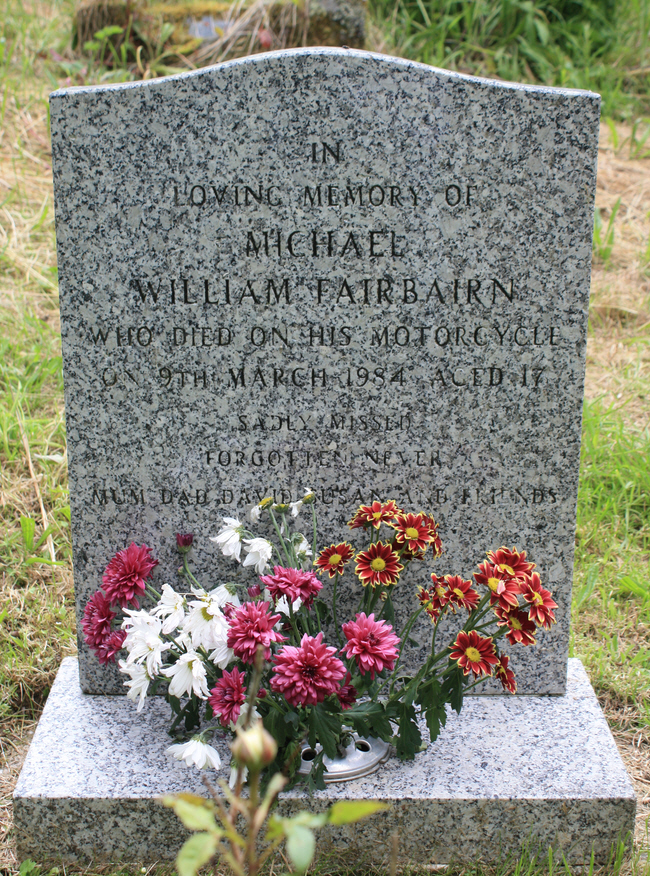 William Fairbairn "died on his motorcycle".
---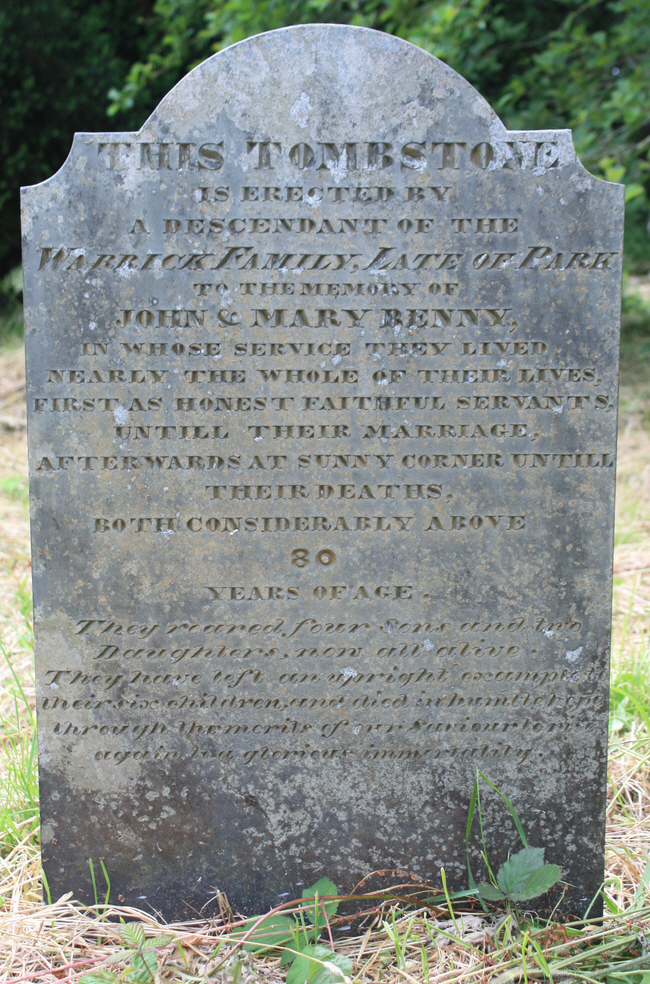 John and Mary Benny died when "considerably above 80 years of age".
---
Martin Nicholson - Shropshire, United Kingdom.
This page was last updated on June 11th 2014.