Martin Nicholson's Cemetery Project
St Colan (Colanus) , Colan, Cornwall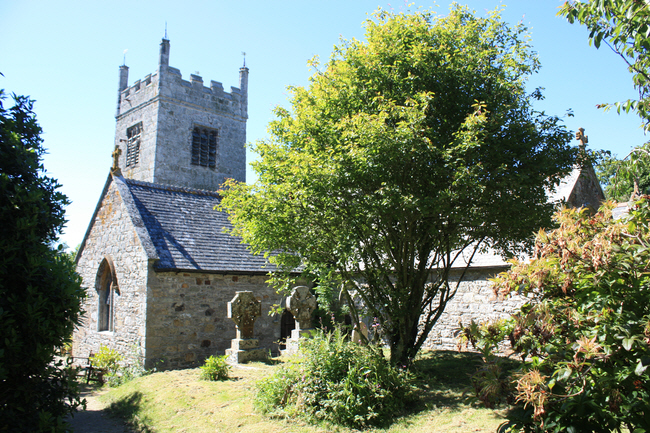 The parish church of St Colan was rebuilt in the time of Bishop Branscombe of Exeter, about 1250, and given by him to the Canons of Glasney College which he had founded at Peryn. It is the only dedication to St.Colan (Colanus) in England but there is a church at Langolen near Briec in Brittany and he is the patron of Llangollen in Clwyd, where he is buried. His father was a Welshman but his mother, Ethni, was of Irish extraction.
---
The mason clearly made a mistake, deleted a section of text and then inserted a new block in the space created. This block is now missing.
---
Martin Nicholson - Shropshire, United Kingdom.
This page was last updated on June 13th 2014.