Martin Nicholson's Cemetery Project
St James the Great, Colwall, Herefordshire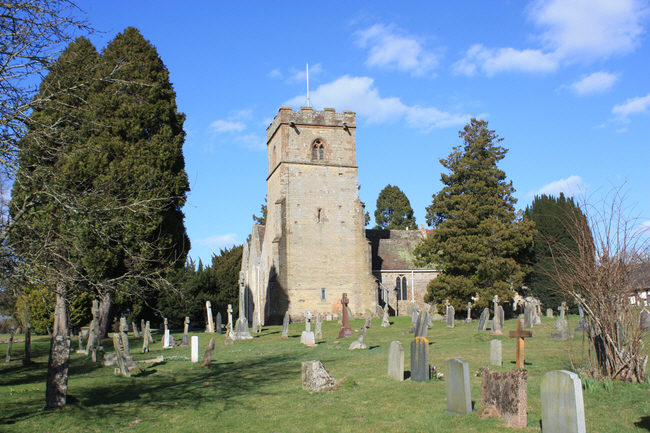 St James's has an aisled nave with no clerestorey, a chancel with a north vestry and organ room and a tower at the west end of the nave, south of the south aisle. The nave arcades are of five bays; the south arcade dating from the 13th century and the north from 1880.
---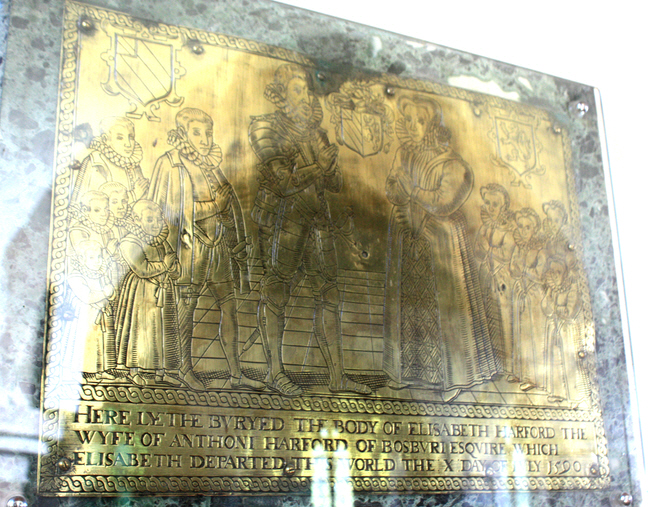 This fine brass of 1590 commemorates Elizabeth Harford with her six sons and four daughters. This was one of the most difficult memorials we have ever tried to photograph. The combination of a highly polished brass plaque and the protective glass screen made life very difficult!
---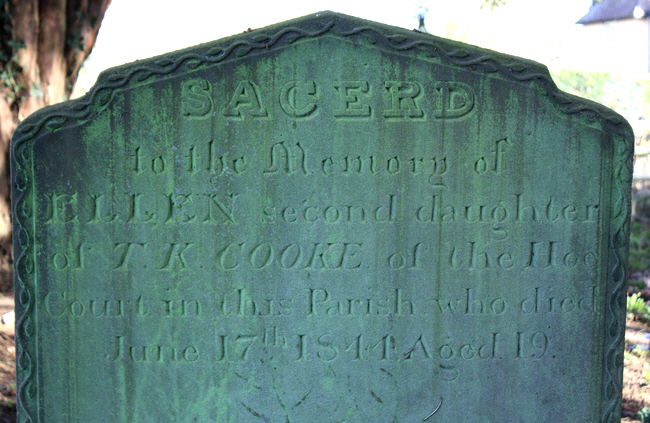 How quickly did you notice the mistake in the inscription?
---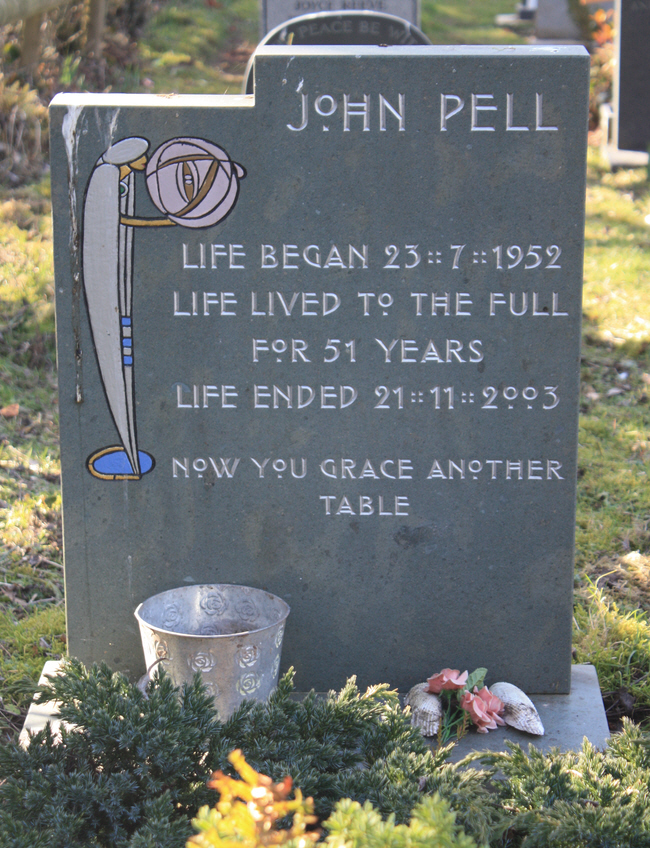 We like memorials that are intended to reflect the life and personality of the deceased.
---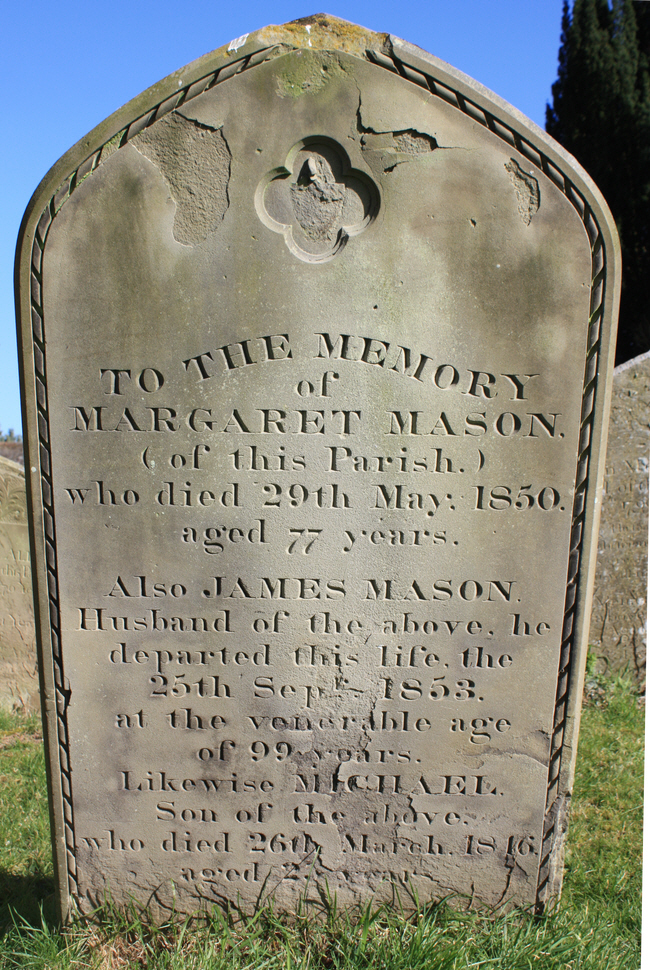 James Mason died "at the venerable age of 99 years."
---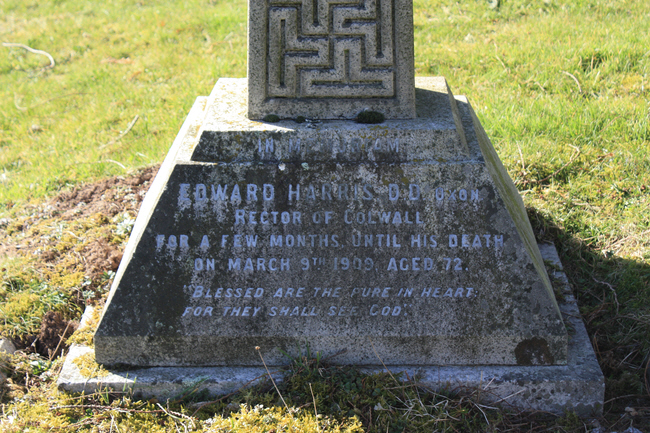 Edward was Rector of Colwall "for a few months until his death".
---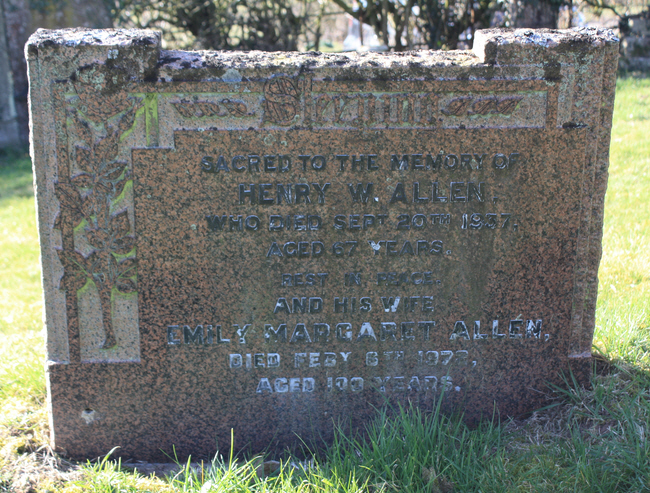 Aged 100.
---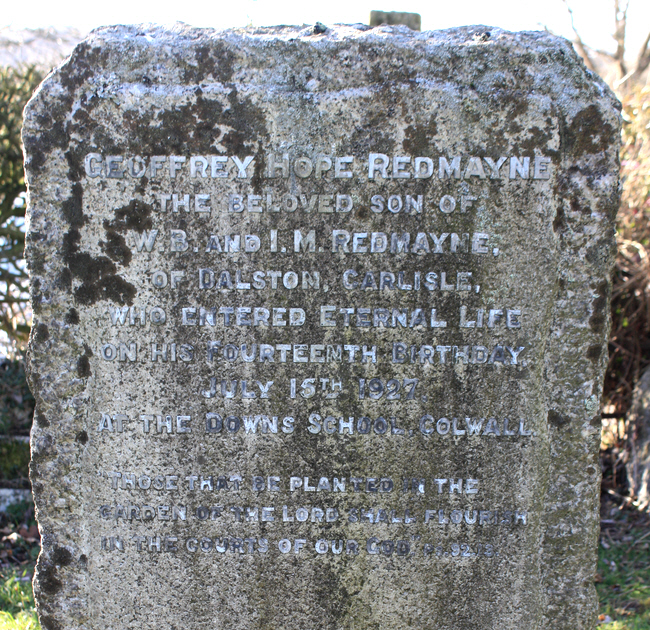 Geoffrey Redmayne died on his fourteenth birthday while he was away from home at boarding school.
---
Claire Christine Nicholson and Martin Piers Nicholson - Ticklerton (Shropshire) and Daventry (Northamptonshire), United Kingdom.
This page was last updated on March 10th 2015.