Martin Nicholson's Cemetery Project
St Mary, Conington, Cambridgeshire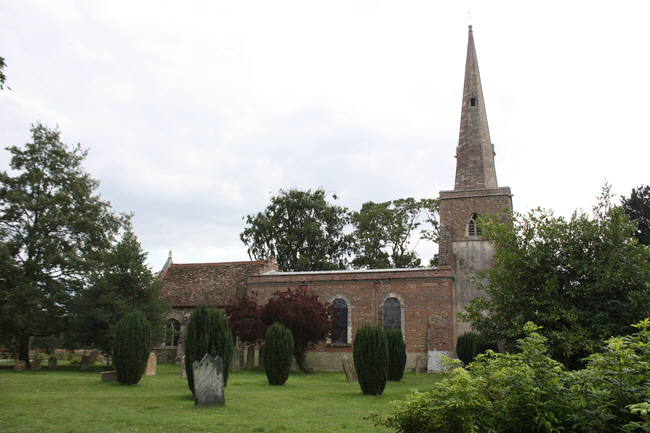 An avenue of neatly clipped yews leads to the west tower, the only part of the medieval church that remains. It is clasped by huge pyramidal brick buttresses on the corner added in 1737 when the earlier nave was replaced.
---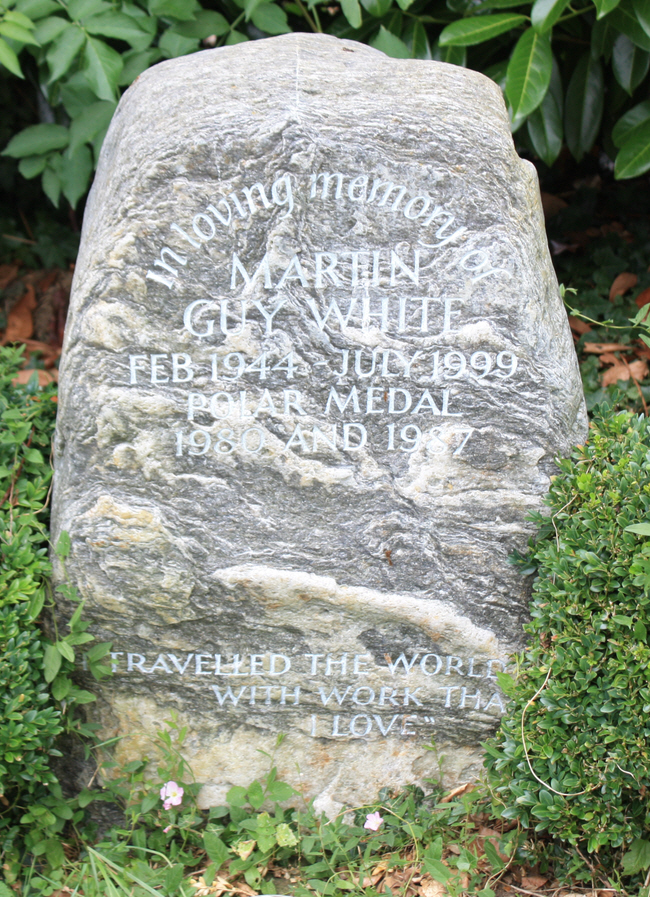 The Polar Medal may be conferred on those citizens of the United Kingdom of Great Britain and Northern Ireland who have personally made conspicuous contributions to the knowledge of Polar regions or who have rendered prolonged service of outstanding quality in support of acquisition of such knowledge and who, in either case, have undergone the hazards and rigours imposed by the Polar environment. The Medal may also be awarded in recognition of individual service of outstanding quality in support of the objectives of Polar expeditions, due account being taken of the difficulties overcome.
---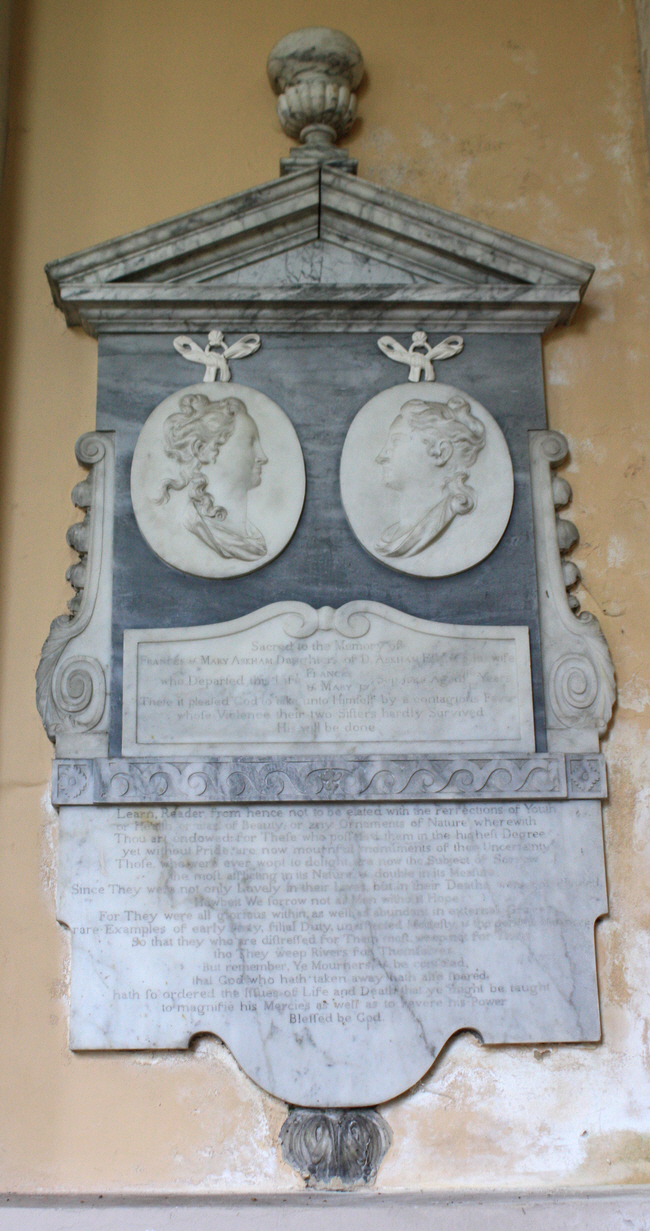 Francis and Mary Askham were two sisters who both died from a "contagious fever".
---
Philip Gardner died "from an accident received while on duty" while he was on active service in the Orange Free State.
---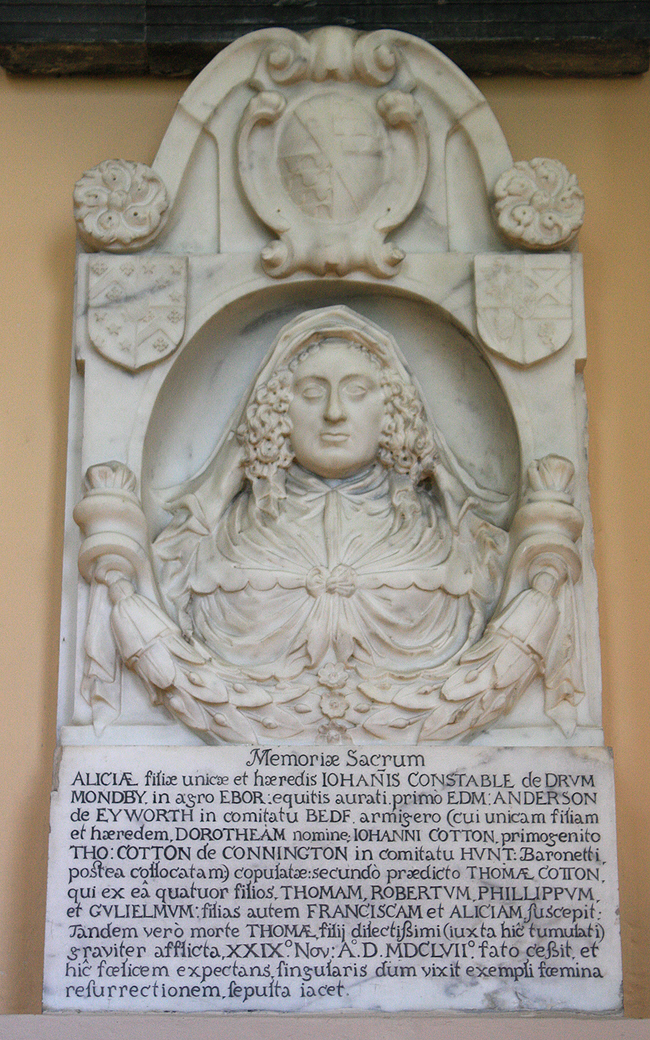 Dame Alice Cotton died in 1657. Her monument is by Joshua Marshall (1629-1678). Joshua is best known for executing the pedestal designed by Grinling Gibbons for the statue of Charles I at Charing Cross.
---
The monument to Robert Cotton who died in 1697 at the age of 14 years, 3 months and 7 days with the signature 'G. Gibbons fecit', incised on a palm leaf at the base of the medallion. This is the only known monument to be signed by the famousGrinling Gibbons.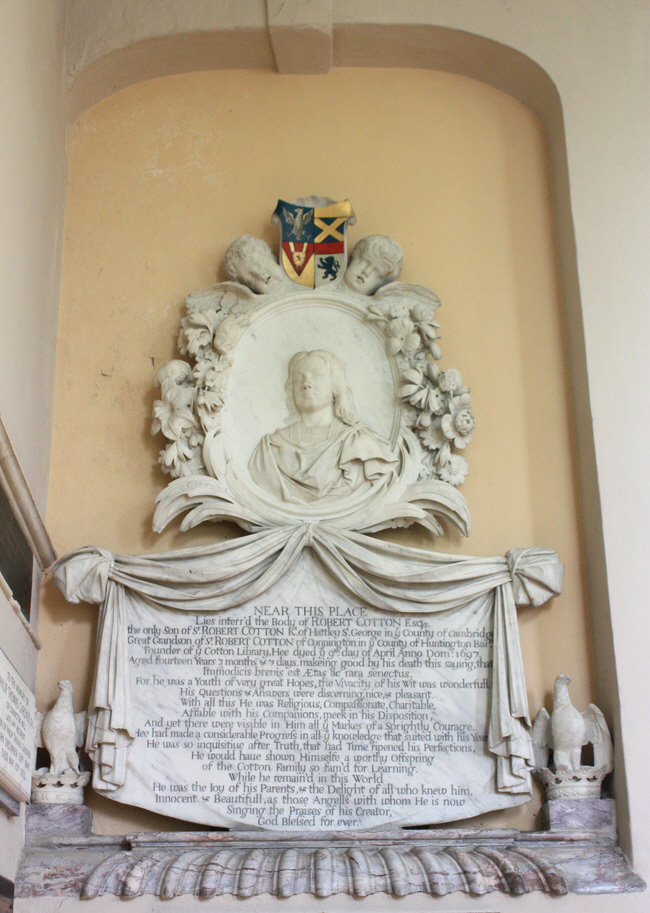 ---
Claire Christine Nicholson and Martin Piers Nicholson - Ticklerton (Shropshire) and Daventry (Northhamptonshire), United Kingdom.
This page was last updated on August 17th 2015.