Martin Nicholson's Cemetery Project
St Bartholomew, Moreton Corbet, Shropshire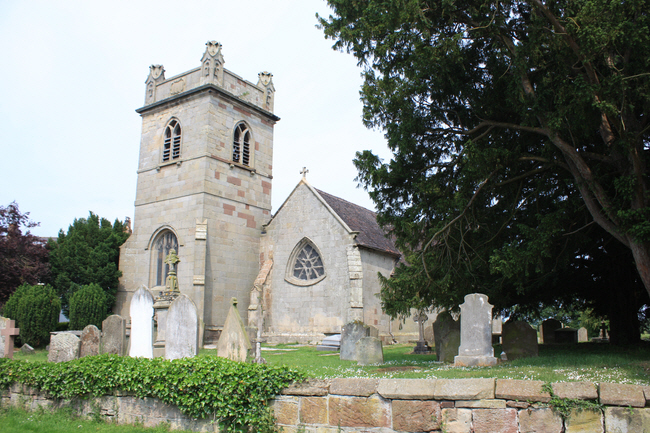 The church is next door to some impressive castle ruins.
---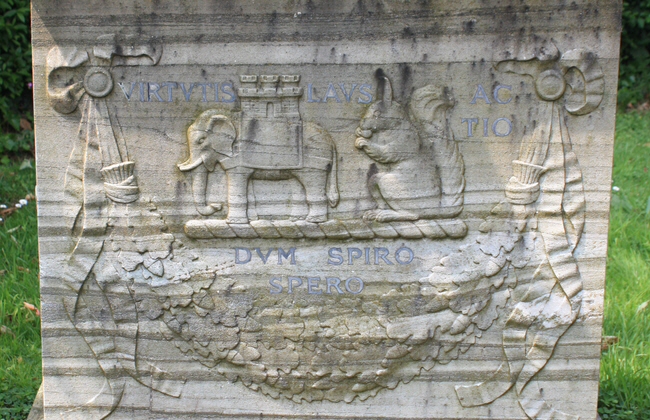 Both Claire and I studied Latin at school so we know that "Dum spiro spero" means "While I breathe I hope".
---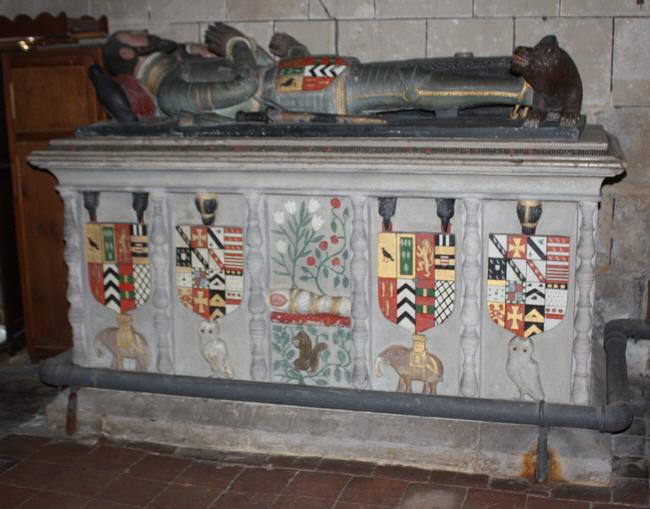 The tomb of Richard Corbet includes owls, squirrels, elephants and the heads of birds with their beaks holding the shields.
---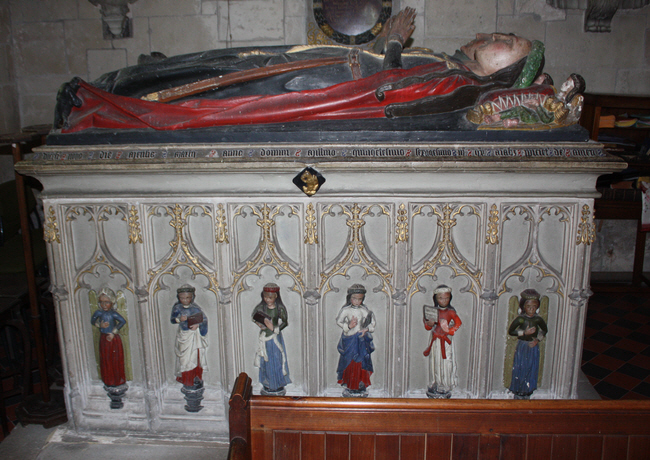 The tomb of Sir Richard Corbet and Margaret Corbet.
---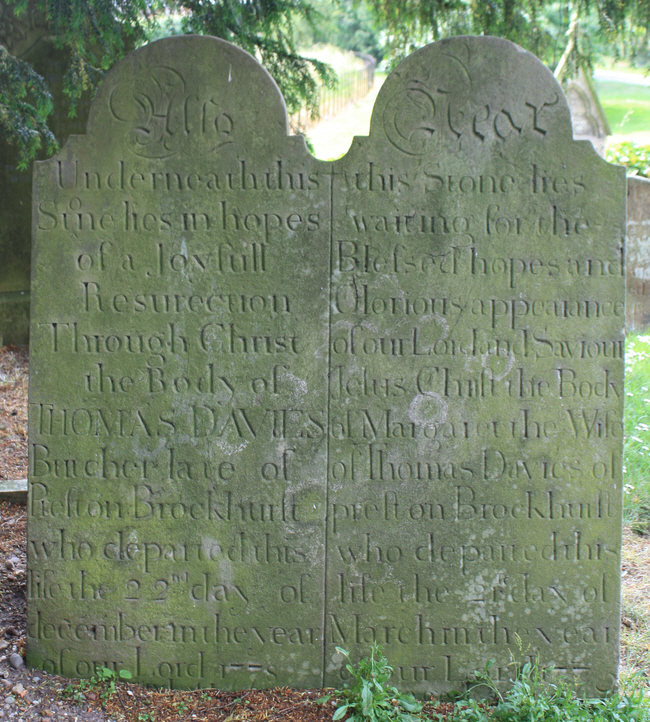 In the eighteenth century standards of literacy were quite low and many inscriptions can be found with "unusual" spellings. How many can you find on this stone dating back to the 1770s?
---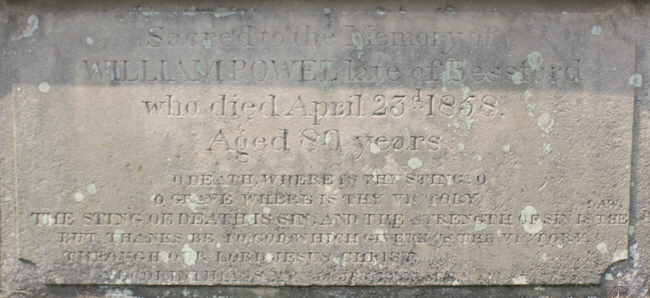 The mason clearly had some problems when engraving the surname of the deceased.
---
Martin Nicholson - Church Stretton, United Kingdom.
This page was last updated on June 26th 2013