Martin Nicholson's Cemetery Project
St Luke, Cradley Heath, West Midlands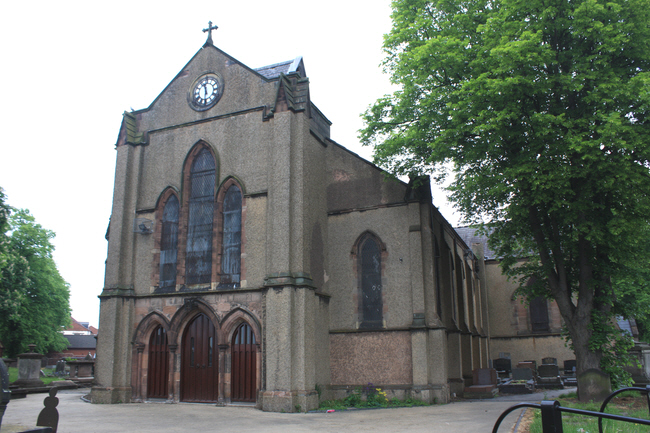 The church appeared to be almost derelict at the back although the churchyard itself was reasonably tidy.
---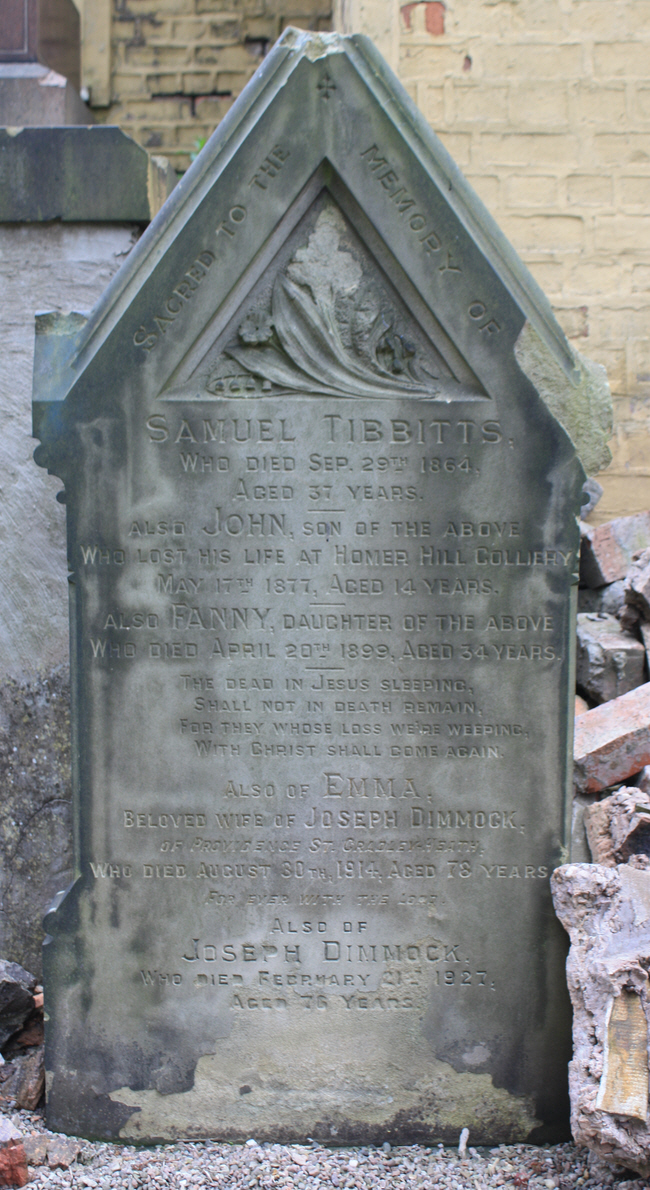 John Tibbitts was killed at the Homer Hill Colliery in 1877 when he was just 14 years old.
---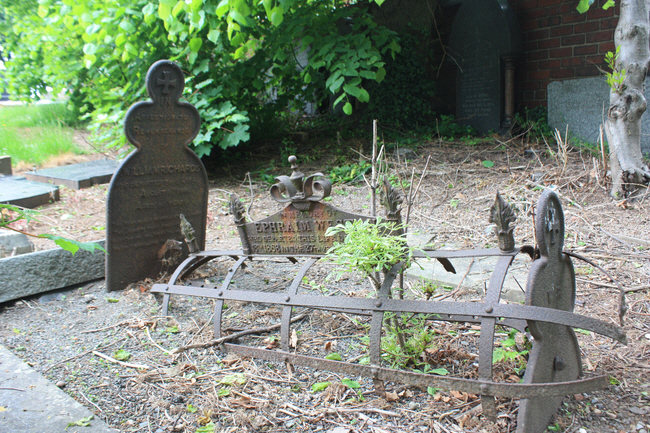 A curious design that reminded me of a cage.
---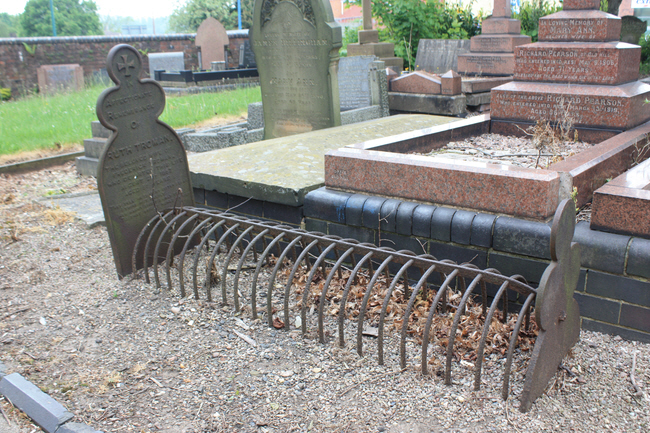 Another example of a similar design but in somewhat better condition
---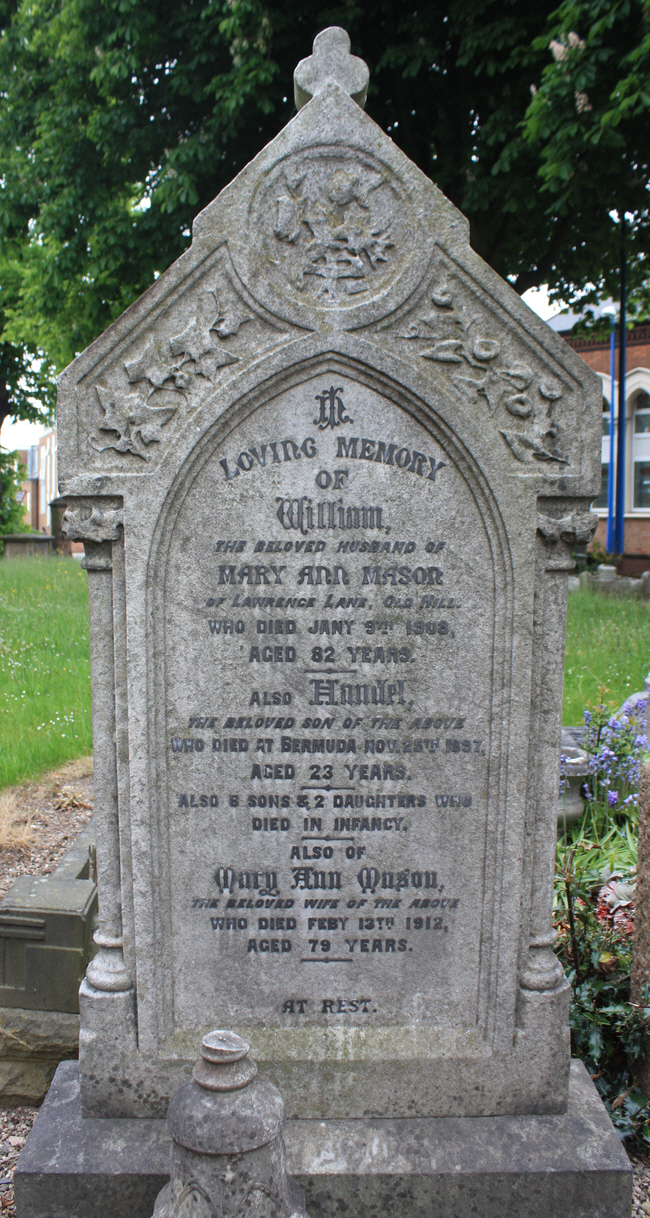 Six sons and two daughters of William and Mary Mason died in infancy.
---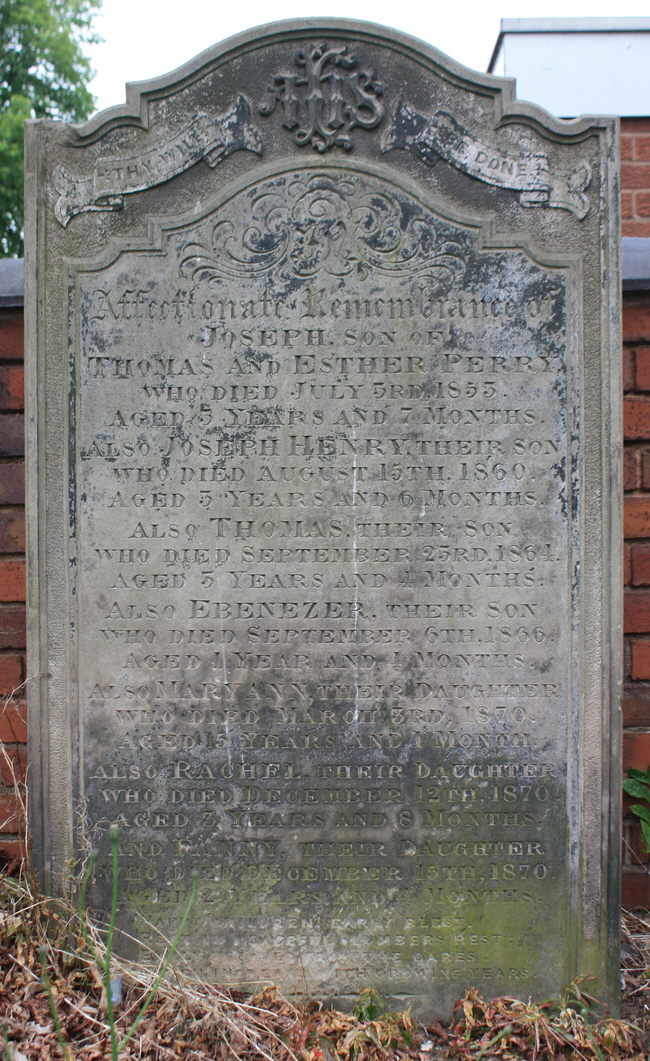 Joseph (died aged 5 years and 7 months), Joseph Henry (died aged 5 years and 6 months), Thomas (died aged 5 years and 4 months), Ebenezer (died aged 1 year and 4 months), Mary Ann (died aged 15 years and 1 month), Rachel ( died aged 3 years and 8 months) and Fanny (died 2 years and 4 months) were the seven children of Thomas and Esther Perry.
---
Martin Nicholson - Shropshire, United Kingdom.
This page was last updated on June 5th 2013.