Martin Nicholson's Cemetery Project
St Andrew, Cranford St Andrew, Northamptonshire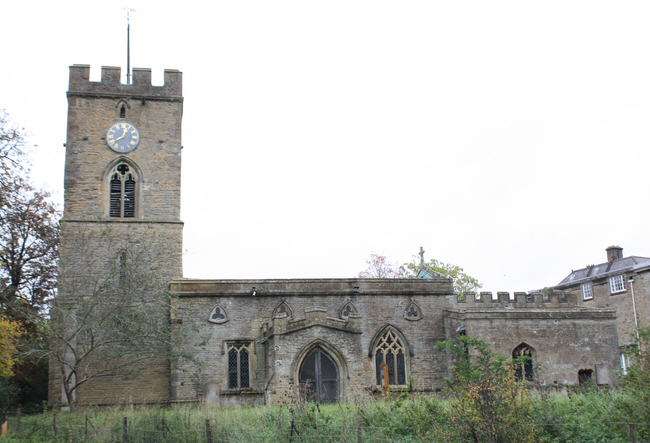 St Andrew's dates from the later part of the 12th century, the nave arcade surviving from that time. The tower was added during the following century, at which time the church was largely rebuilt, and a north chapel was added. Further building took place in the 14th century when the clerestory and porch were added and new windows were inserted. The south chapel was added in the following century. In 1847 a north transept was added to form a family pew for the Robinsons of Cranford Hall.
---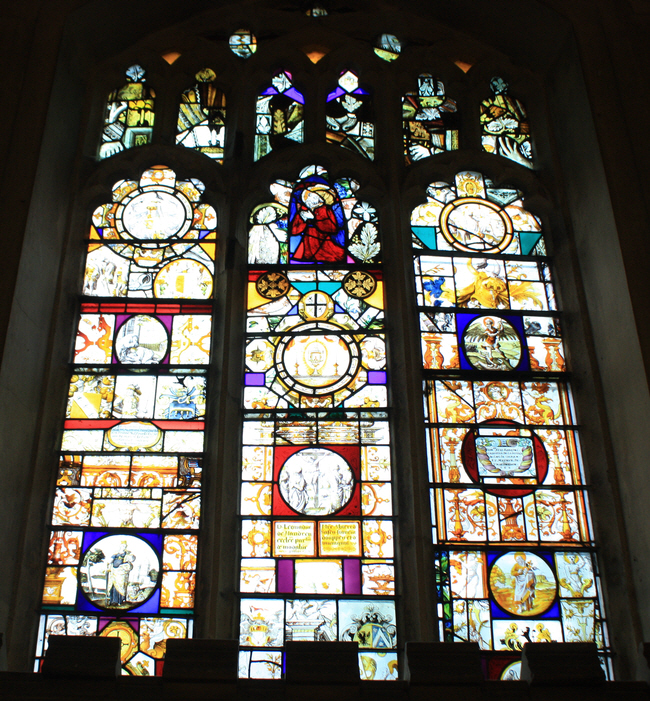 The upper lights of the east window are filled with fragments of mediaeval English glass, and the lower lights with pieces of German, French and Flemish painted glass mostly in medallions of 17th-century date, many of which bear inscriptions.



---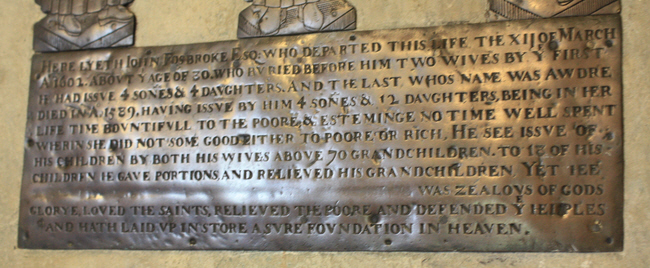 John Fosbroke had 4 sons and 4 daughters by his first wife and 4 sons and 12(?) daughters by his second wife. He ended up with 70 grandchildren.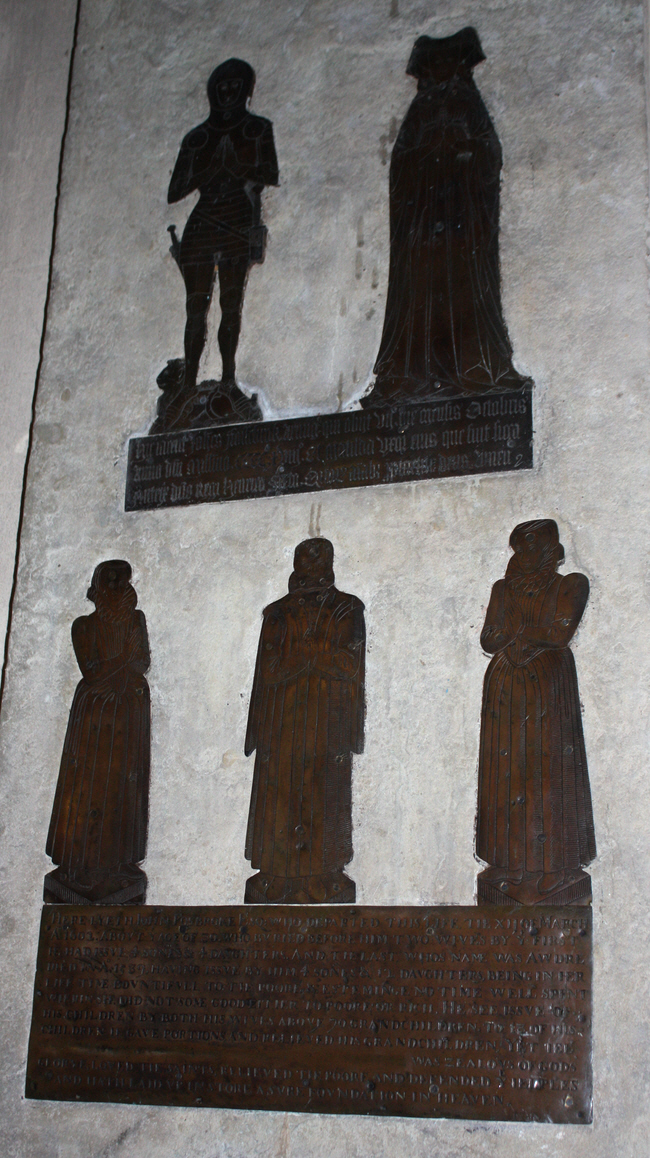 ---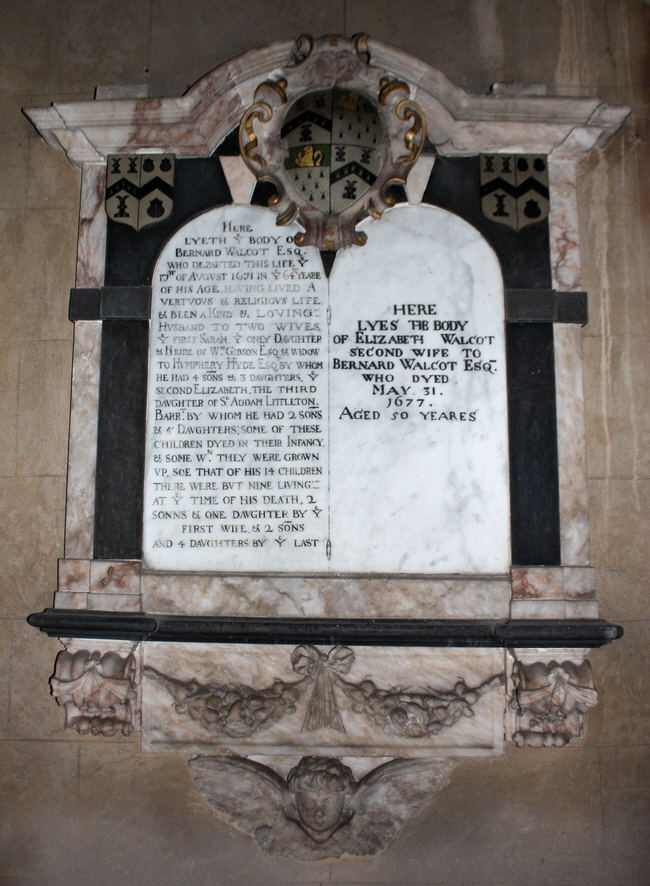 Bernard Walcot had two wives but "... of his 14 children there were but nine living at the time of his death."
---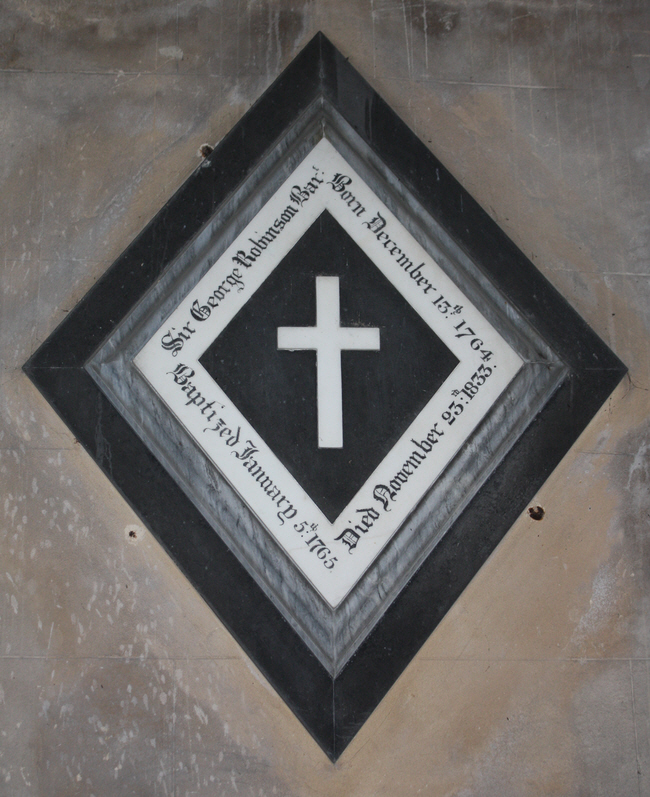 The dates of birth, baptism and death are all reported on this memorial.
---
Claire Christine Nicholson and Martin Piers Nicholson - Ticklerton (Shropshire) and Daventry (Northhamptonshire), United Kingdom.
This page was last updated on October 21st 2015.