Martin Nicholson's Cemetery Project
St Mary, Credenhill, Herefordshire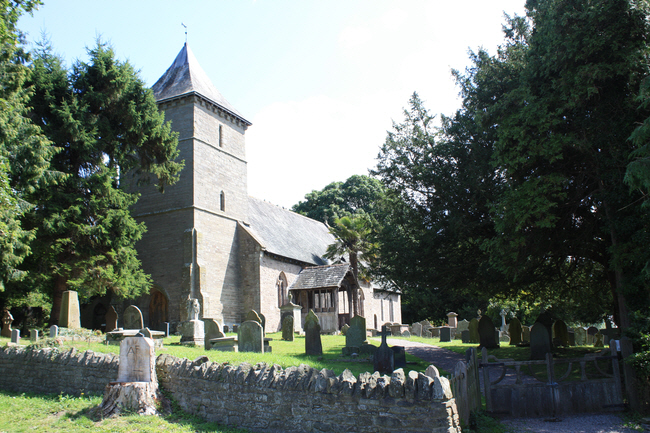 We were surprised to see a palm tree in the churchyard.
---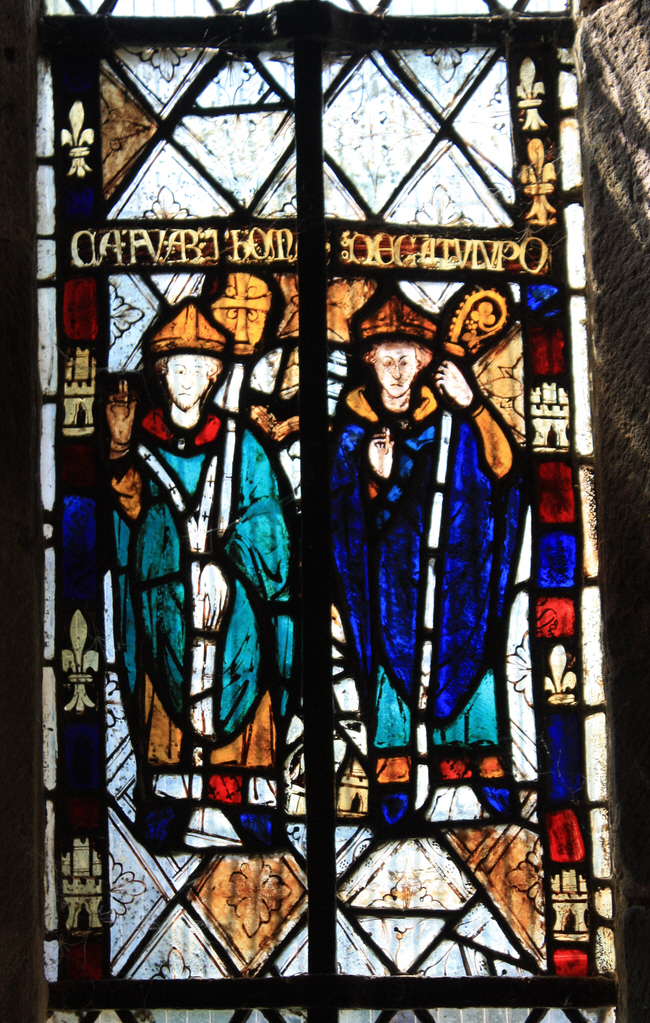 Medieval stained glass showing St Thomas of Canterbury (with the cross) and St Thomas of Hereford (with the crosier)
---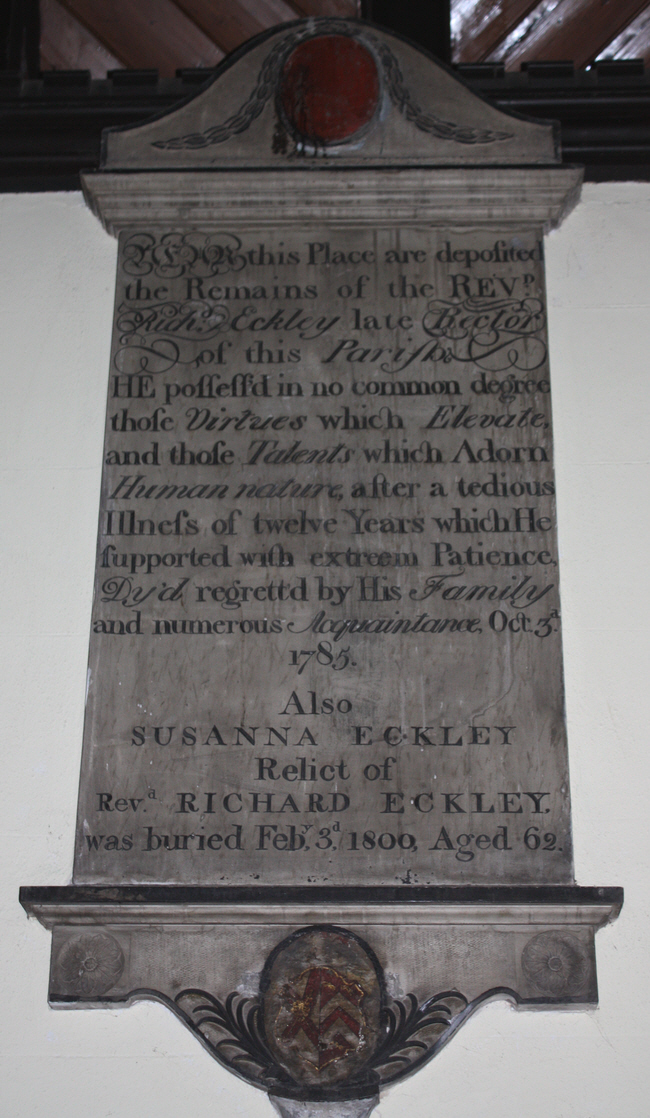 "... a tedious illness of twelve years ...
---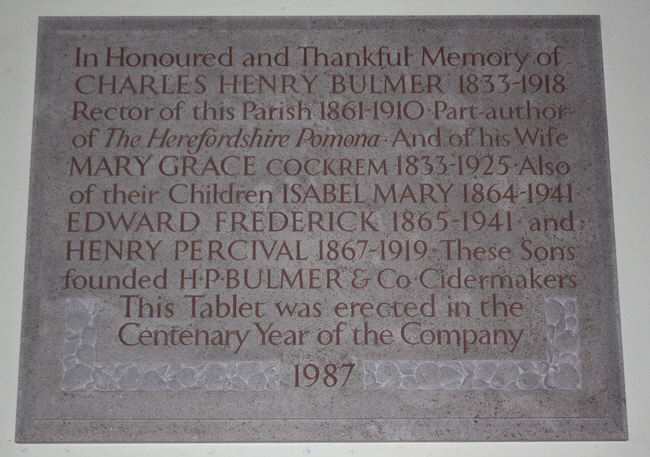 A memorial tablet to the founders of the Bulmer Cider Company.
---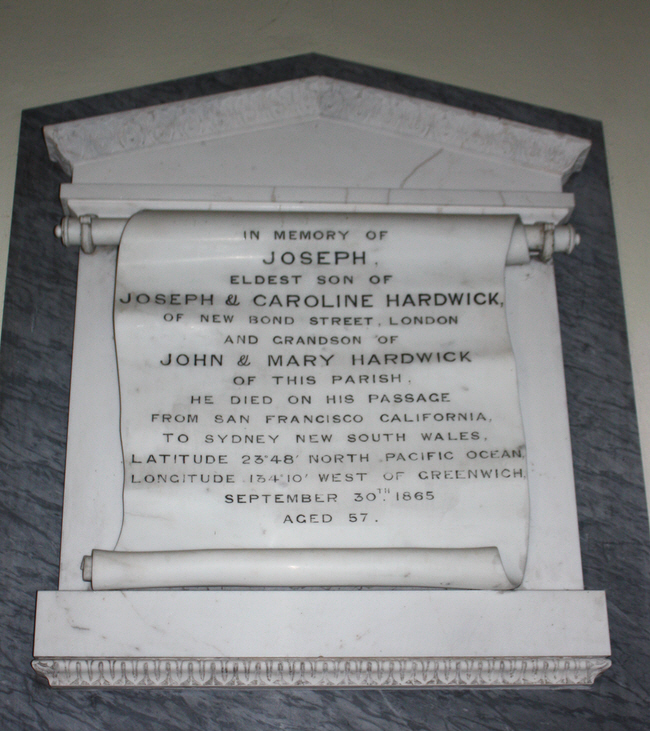 Joseph Hardwick died in the north Pacific during his passage from California to New South Wales.
---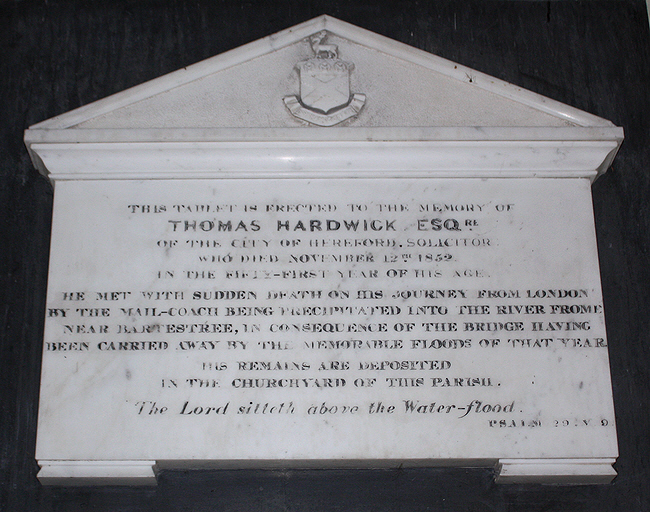 Thomas Hardwick was killed in 1852 when the mail-coach fell into the River Frome after the bridge was carried away by floods.
---

Schafberg (not Shafberg as engraved) is a mountain in the Austrian state of Salzburg. Its height is 1783 metres.
---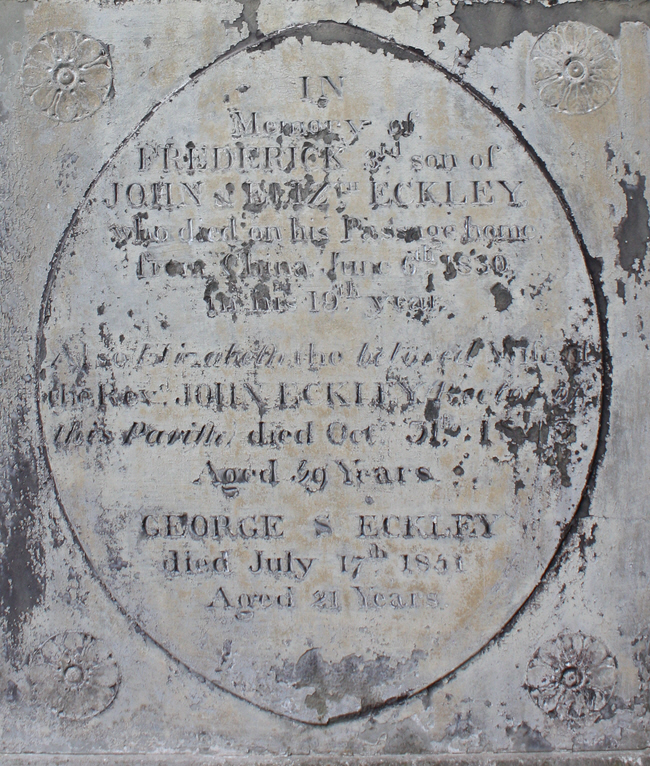 Frederick Eckley died "on his passage from China" in 1830.
---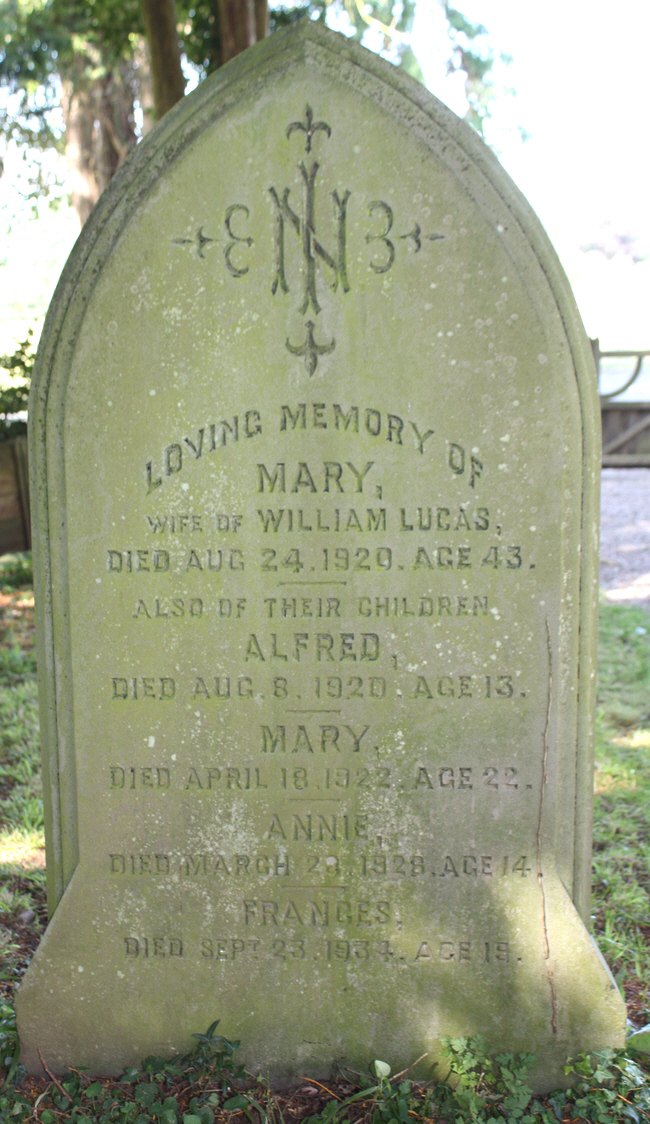 Four siblings died in the 1920s and 1930s at the ages of 13,14, 19 and 22. There must be a "back story" behind this.
---
Martin Nicholson - Shropshire, United Kingdom.
This page was last updated on July 15th 2014.