Martin Nicholson's Cemetery Project
St Michael, Cropthorne, Worcestershire
Parts of the Chancel date from 1100, and the tower is 12th century. A spire was planned, but never built. The rest of the church is 14th century. The church is most famous for the two fine tombs to the Dingley family.
---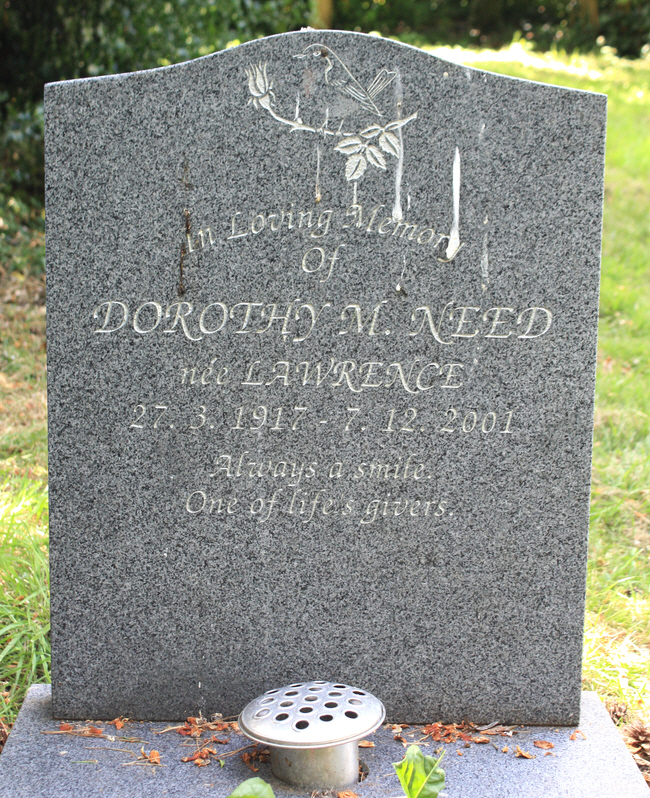 "Always a smile. One of life's givers"
---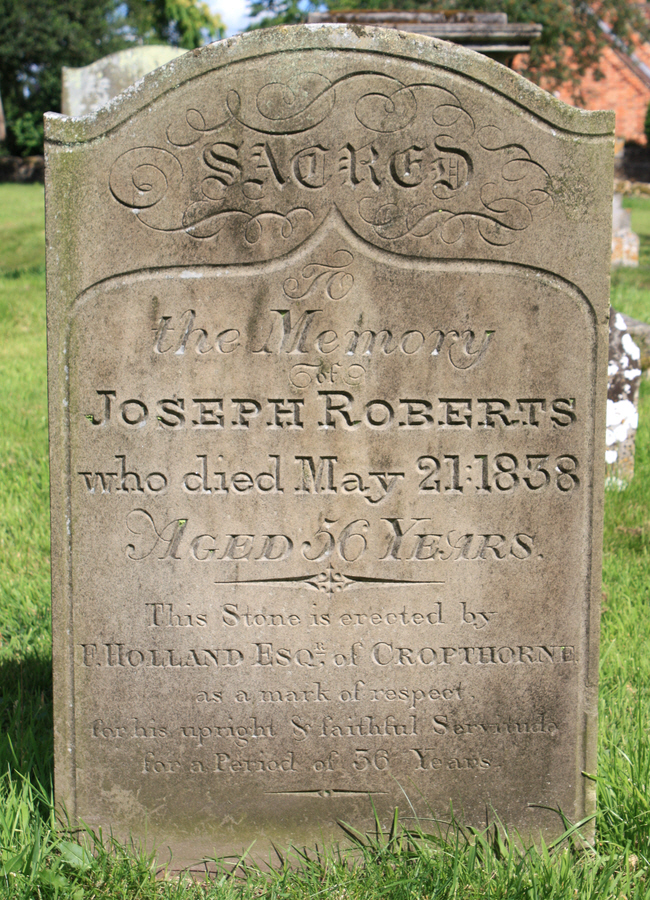 Joseph Roberts was a faithful servant for 36 years..
---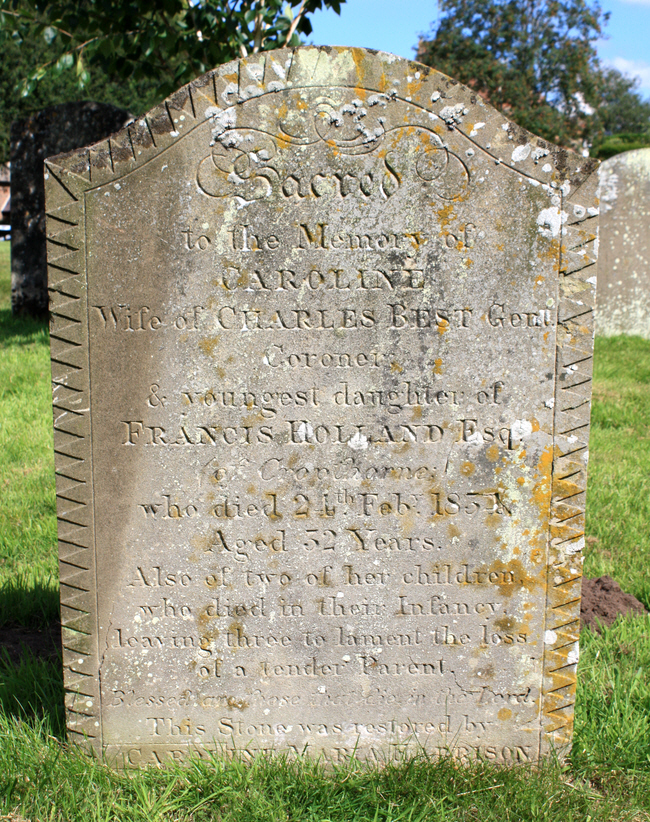 Charles Best was a Coroner.
---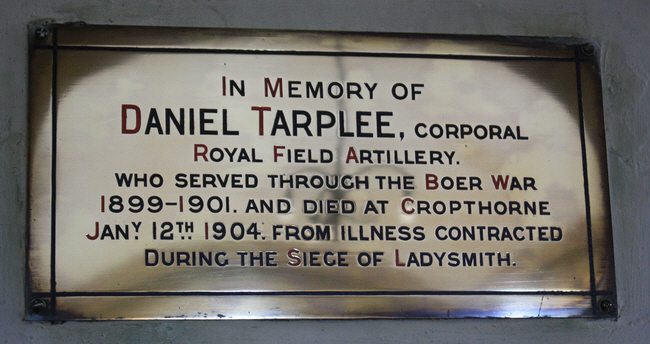 Daniel Tarplee died "from illness contracted during the siege of Ladysmith".
---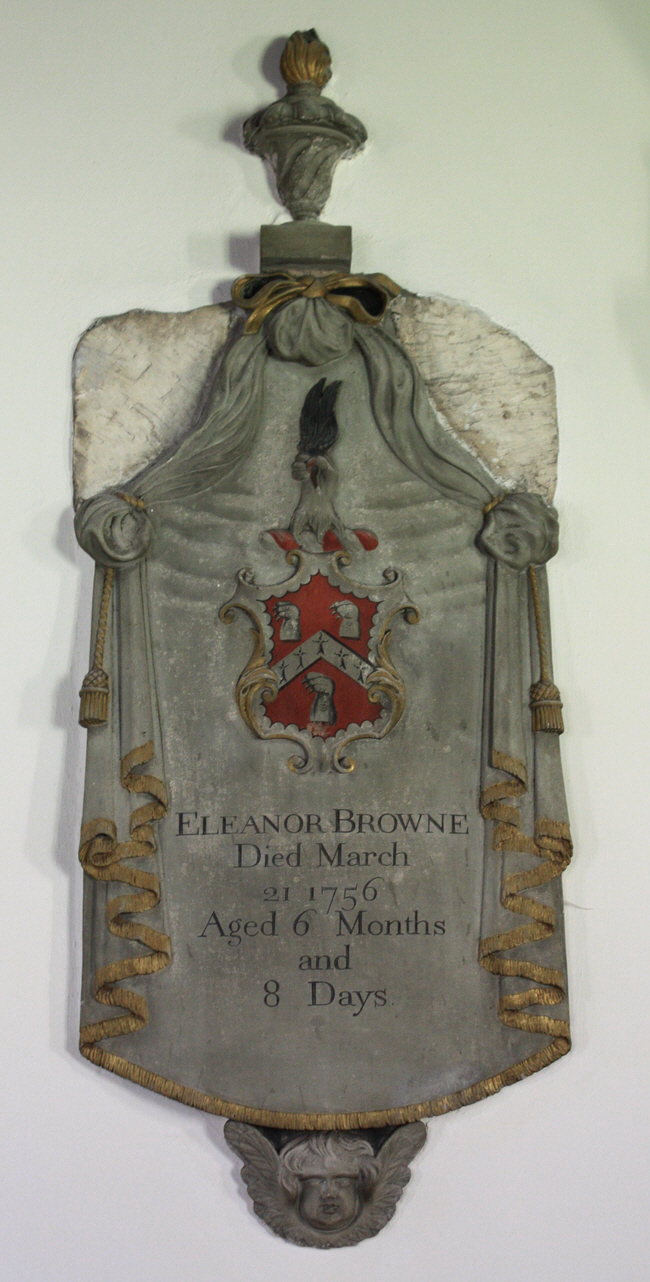 According to her memorial Eleanor died aged 6 months and 8 days.
---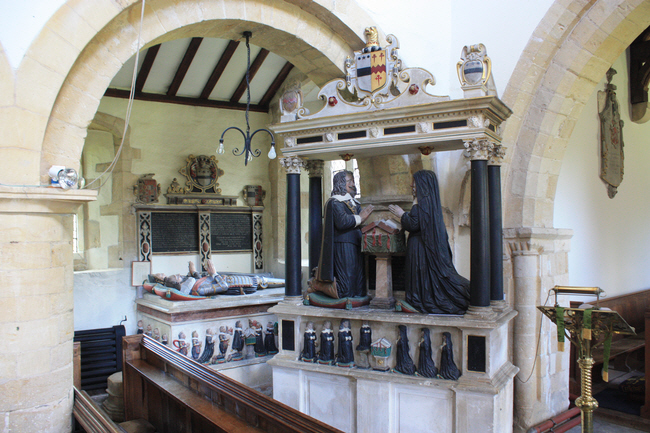 Edward Dingley (1592 - 1646) is depicted with his wife Joyce. They are shown kneeling in mourning dress at a prie-dieu under a canopy supported by black marble columns. Their 4 sons and 3 daughters are shown as weepers below. One son died in infancy and is shown on a strange pedestal.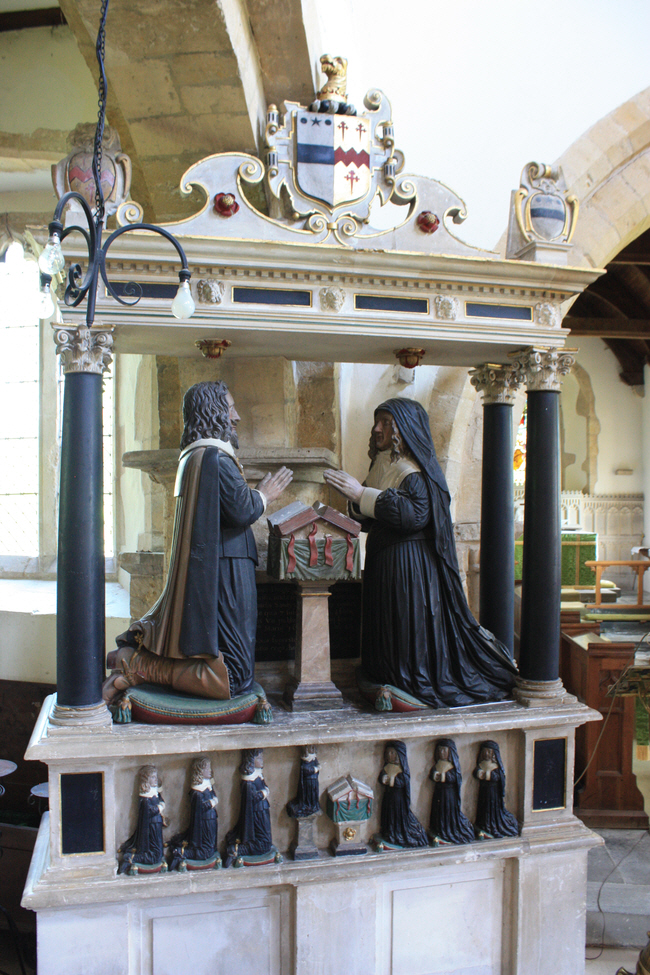 ---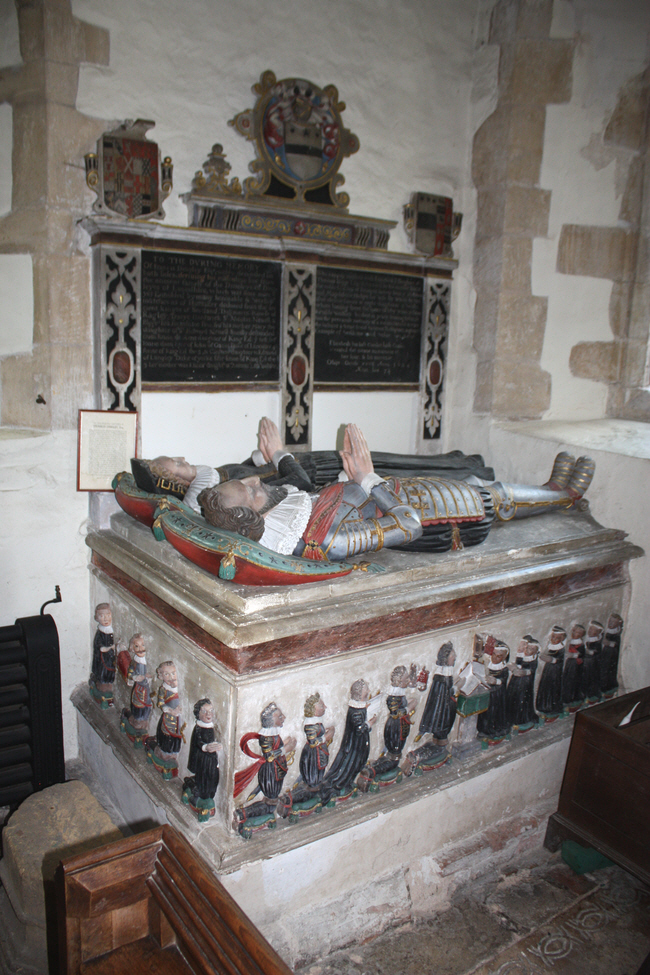 Francis Dineley (1550 - 1624) and his wife Elizabeth Bigge (1554 - 1632) are shown as effigies on a tomb chest; he in armour and she in the dress of the period. They were married for 50 years. He was killed in a duel in 1624. They had 19 children in all, 11 sons and 8 daughters, and these are shown in detail around the base of the tomb. One boy died in infancy, and 2 boys and 1 girl died as babies. Their cradles can be seen, as if flying.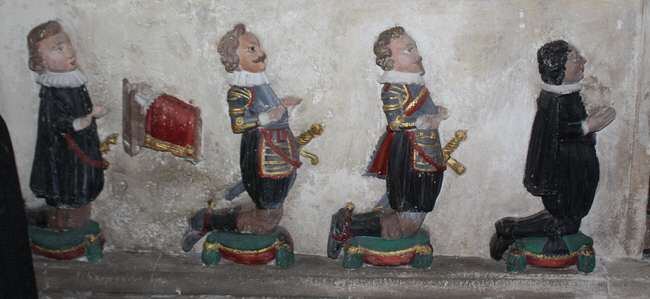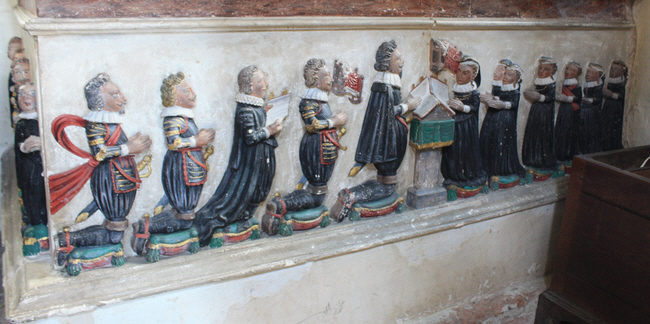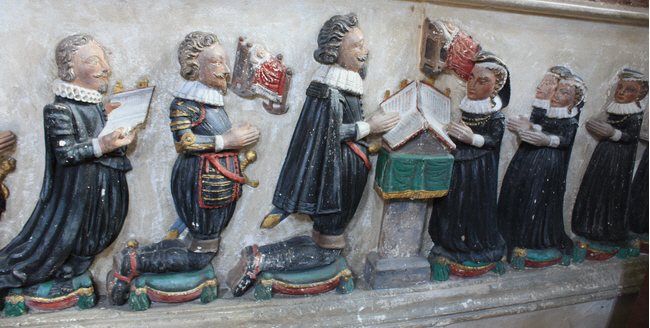 ---
Claire Christine Nicholson and Martin Piers Nicholson - Ticklerton (Shropshire) and Daventry (Northhamptonshire), United Kingdom.
This page was last updated on July 18th 2016.