Martin Nicholson's Cemetery Project
St Martin, Cwmyoy, Monmouth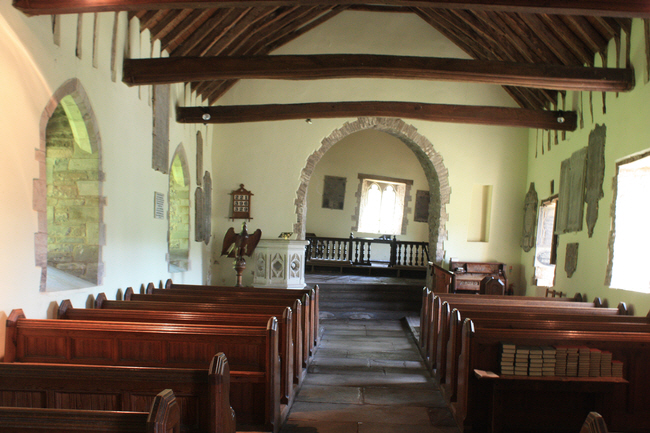 Cwmyoy is best known for St Martin's Church which has been called the "most crooked church in Great Britain." St Martin's Church is a stone parish church standing on a steep hillside on the east side of the valley and subject to slippage. The church chancel has been described as a remarkable example of a "weeping chancel", where the nave represents Christ's body and the deflected chancel his head fallen sideways in death.
---
Claire Christine Nicholson and Martin Piers Nicholson - Ticklerton (Shropshire) and Daventry (Northhamptonshire), United Kingdom.
This page was last updated on June 18th 2015.