Martin Nicholson's Cemetery Project
St Cynllo, Nantmel, Powys, Wales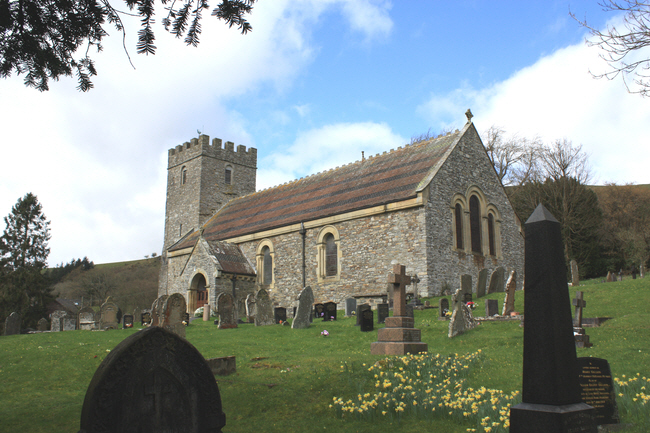 ---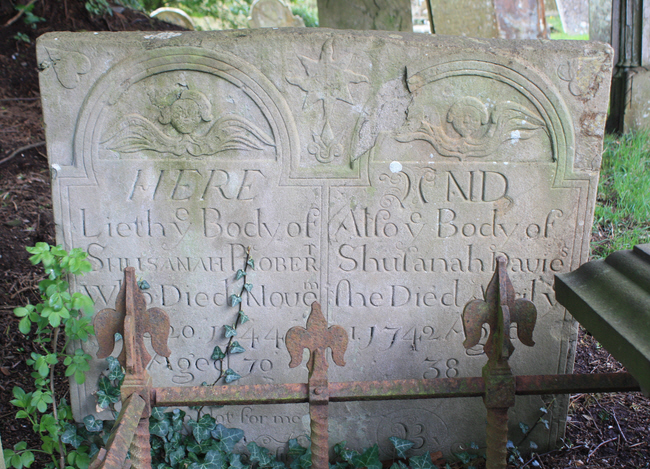 We love these old graves - this one dates back to the mid 1700s - especially when the insciption contains some mistakes.
---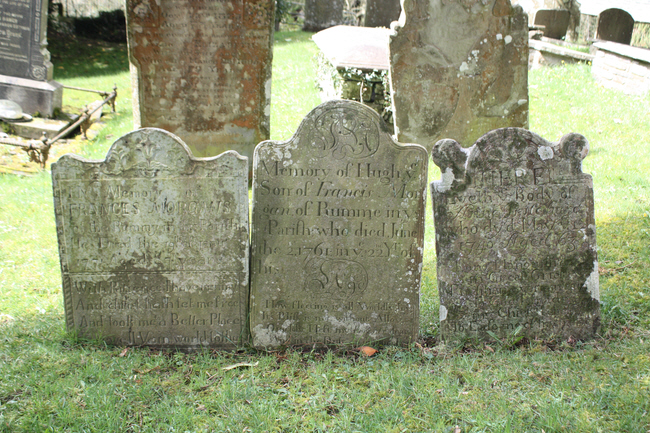 Three interesting graves in a row.
---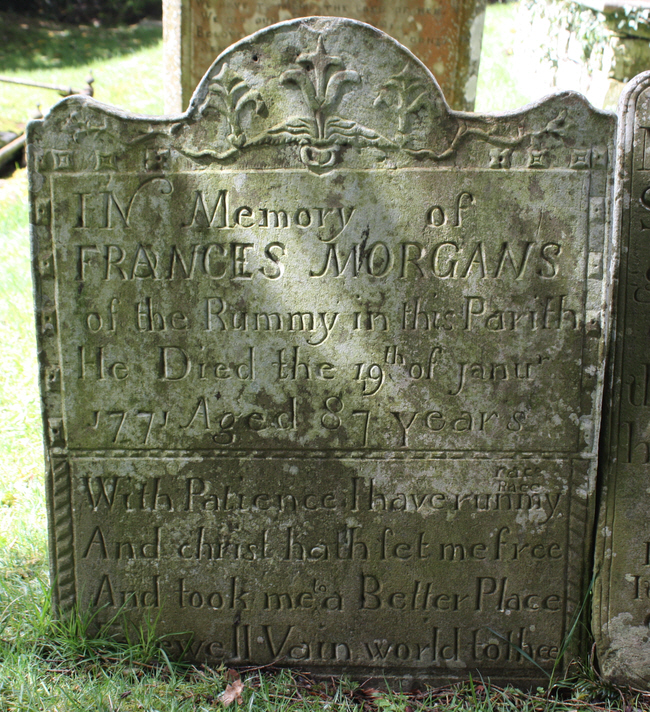 Something of a record - three separate mistakes on one stone.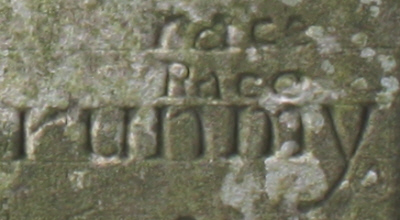 ---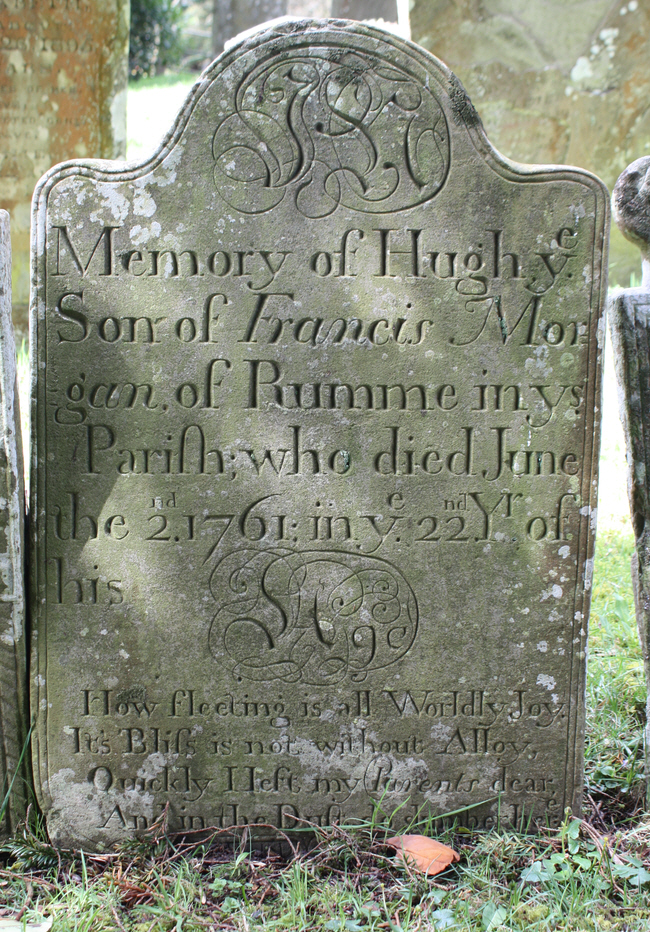 The date of death and the age of the deceased has been engraved in a rather clumsy manner.
---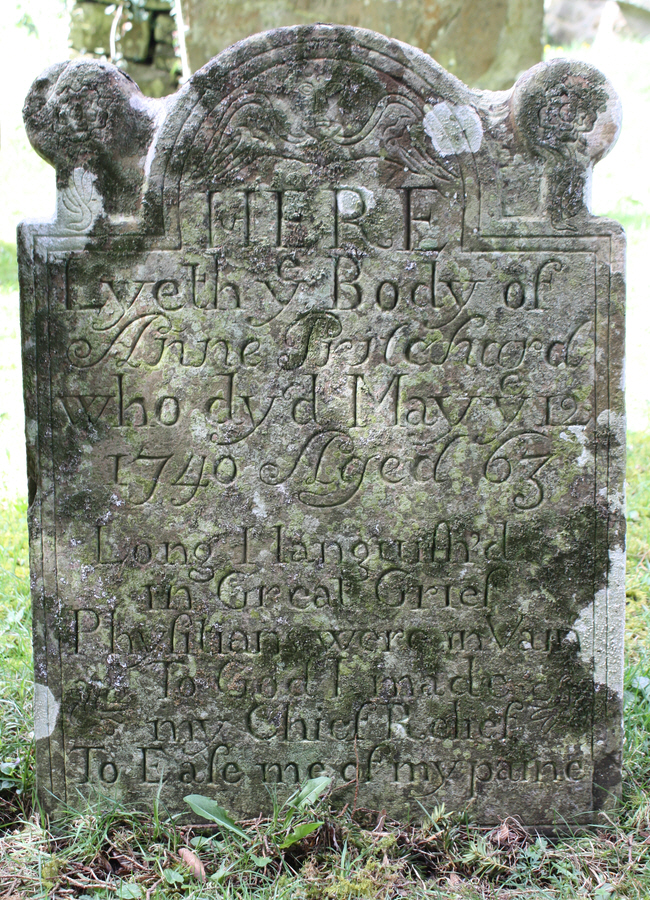 I love the old fashioned spelling on this 270 year old stone. I have seen a similar epitaph used on a very recent grave, some things never change!
---
Martin Nicholson - Shropshire, United Kingdom.
This page was last updated on April 8th 2014.