Martin Nicholson's Cemetery Project
Holy Trinity, Dawley, Shropshire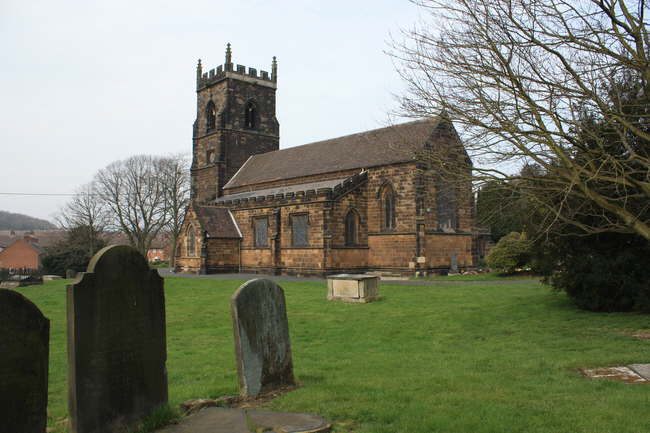 This was a large churchyard with a number of old but easily readable gravestones re-erected in small groups.
---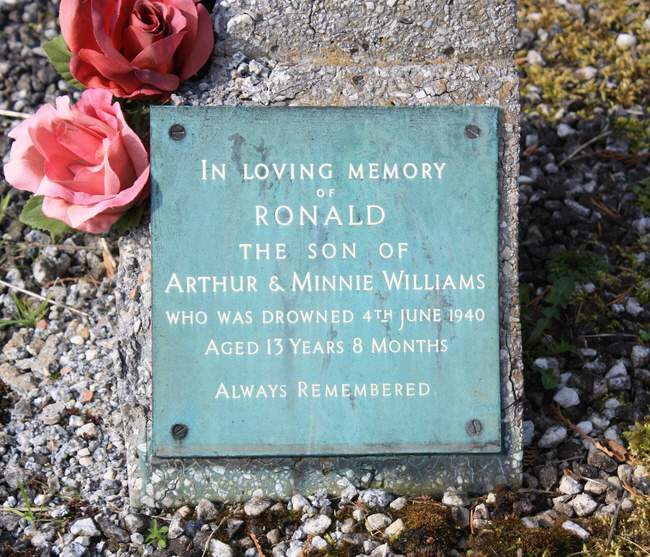 Ronald Williams was drowned in June 1940.
---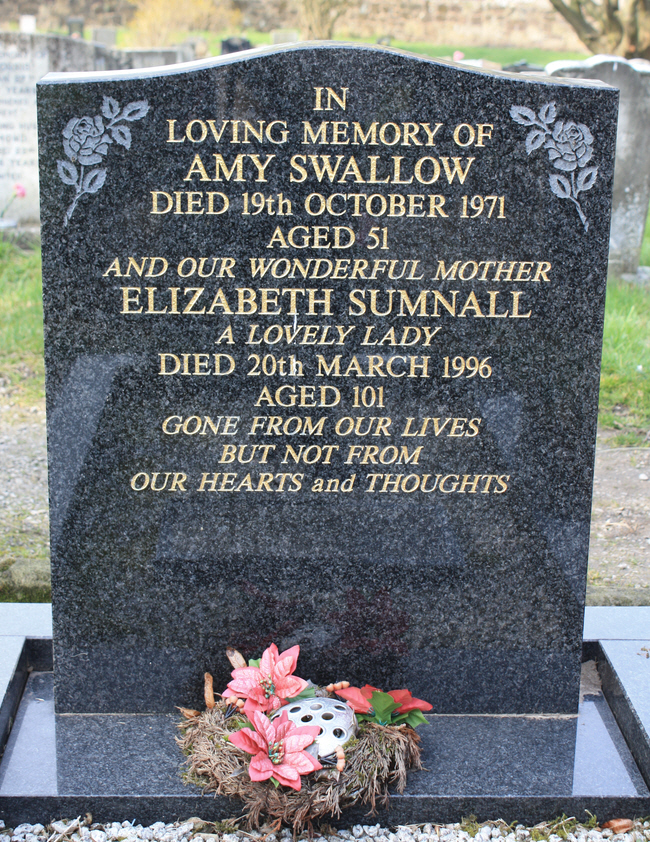 Aged 101.
---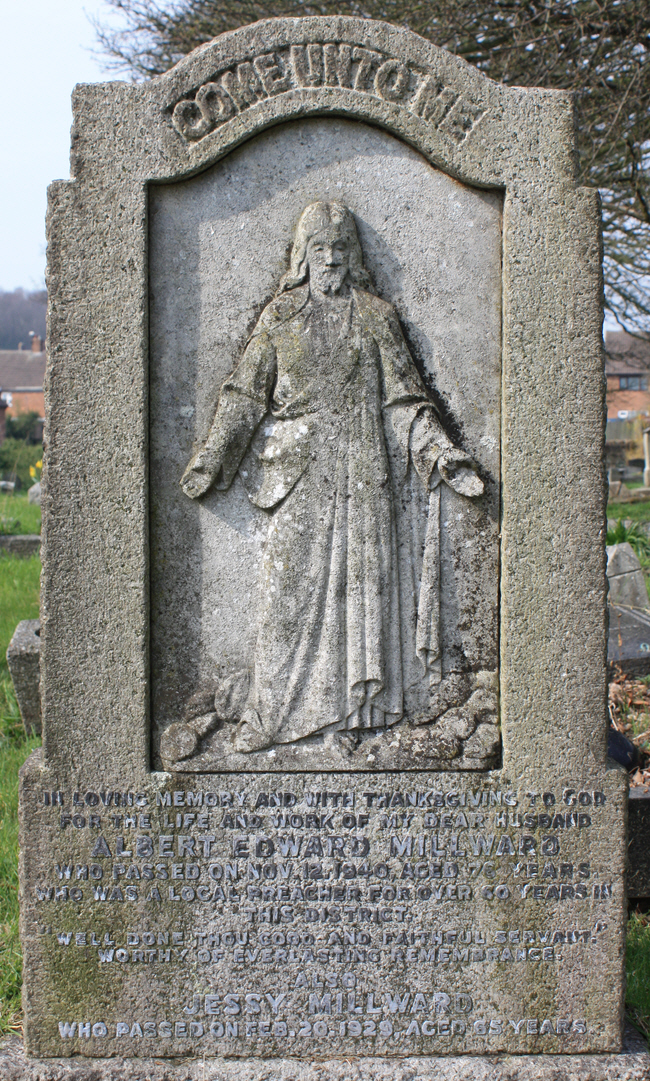 A local preacher for over 60 years.
---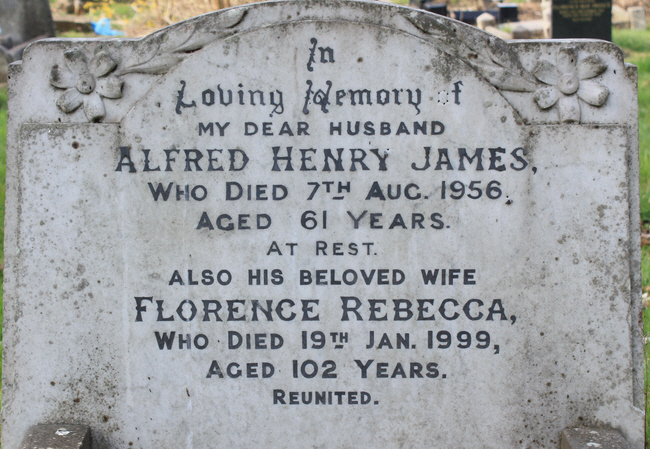 Aged 102.
---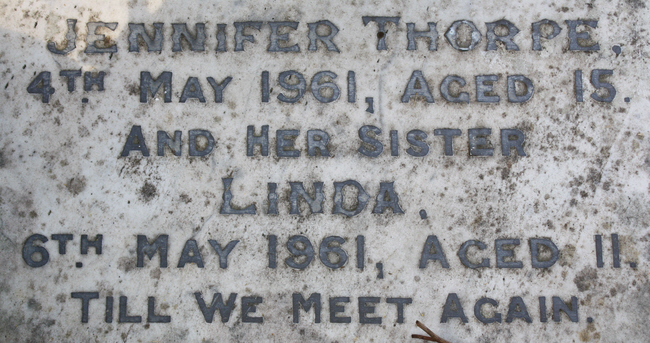 Jennifer and Linda Thorpe were sisters who died two days apart.
---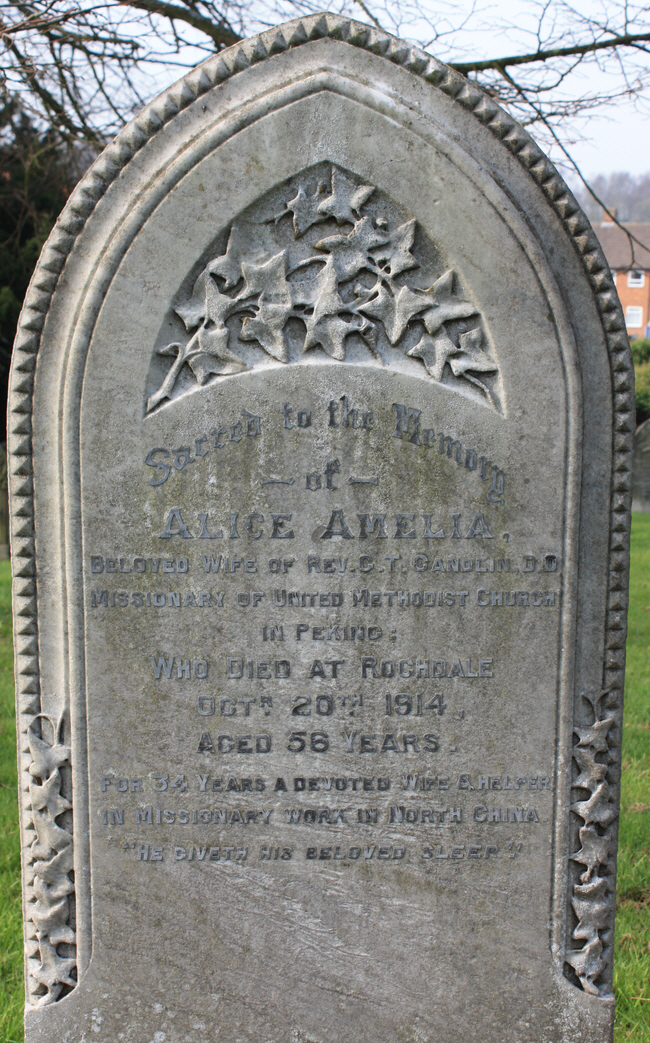 A Methodist missionary who served in north China.
---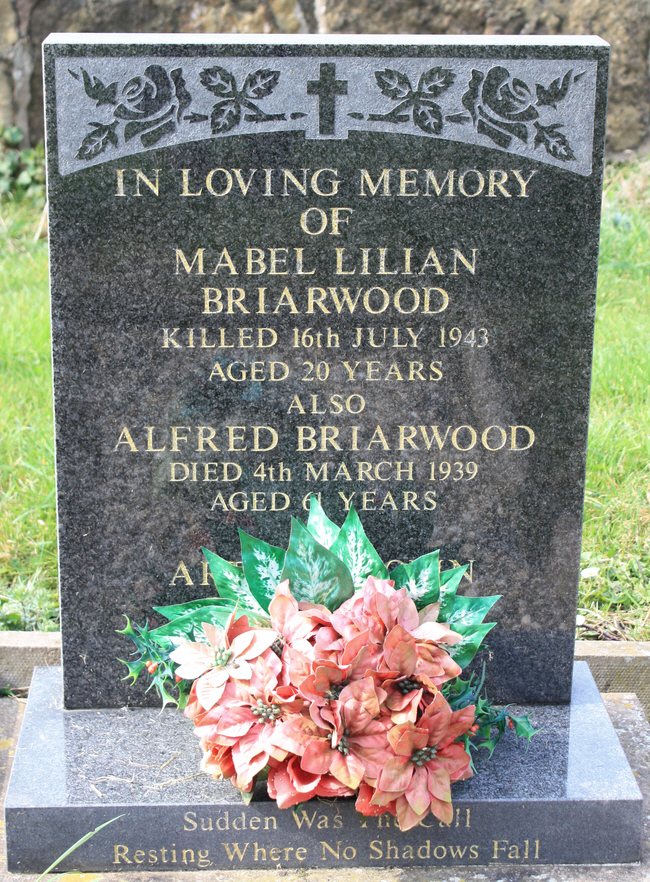 Mabel Lilian Briarwood was killed in 1943 at the early age of 20.
---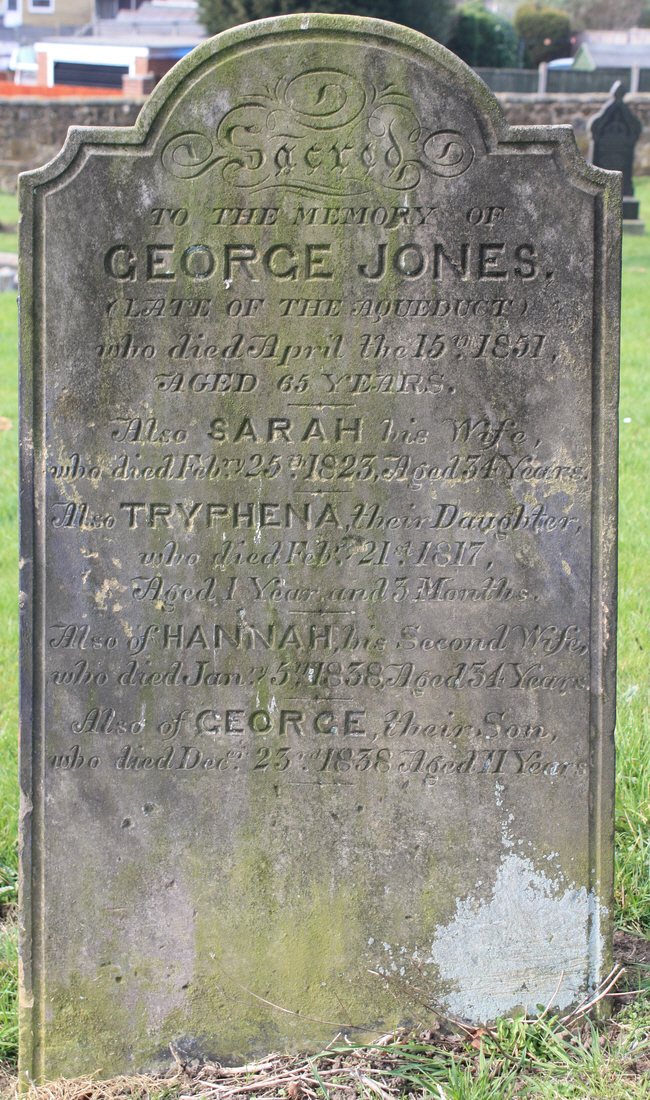 Tryphena is an unusual first name and Aqueduct is an unusual name for a village.
---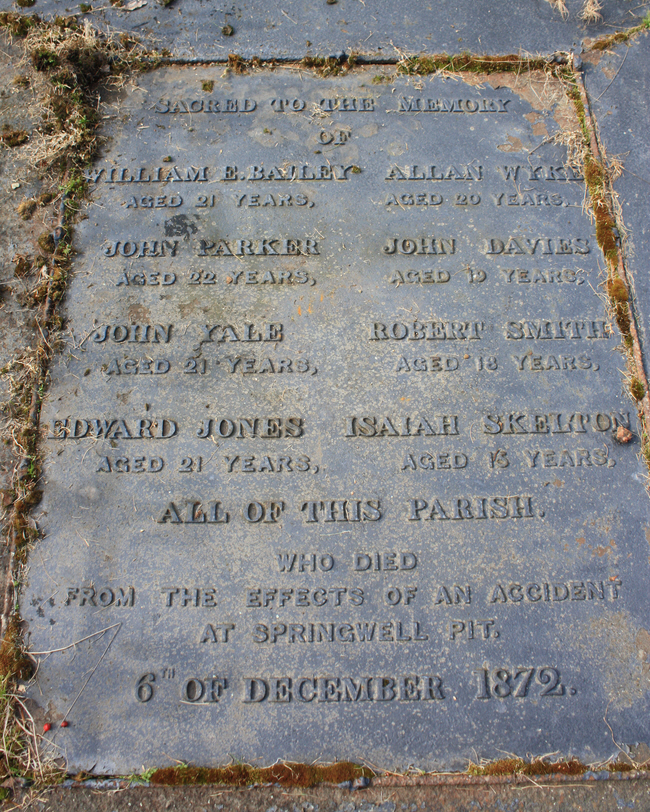 The Springwell Pit Disaster occurred on 6 December 1872 at Springwell coal mining pit near Dawley, Shropshire (now part of Telford). Miners at the pit would grab hold of a chain running the depth of the mine shaft and be hoisted 150 ft to the surface. On this day, eight miners clung to the chain. When 50 ft from the base of the lower part of the chain snapped, causing the miners to fall to the base of the shaft, before the chain, estimated to weigh 1 tonne, landed on top of them. All of them were killed instantly, except one, who died shortly after being brought to the surface.
---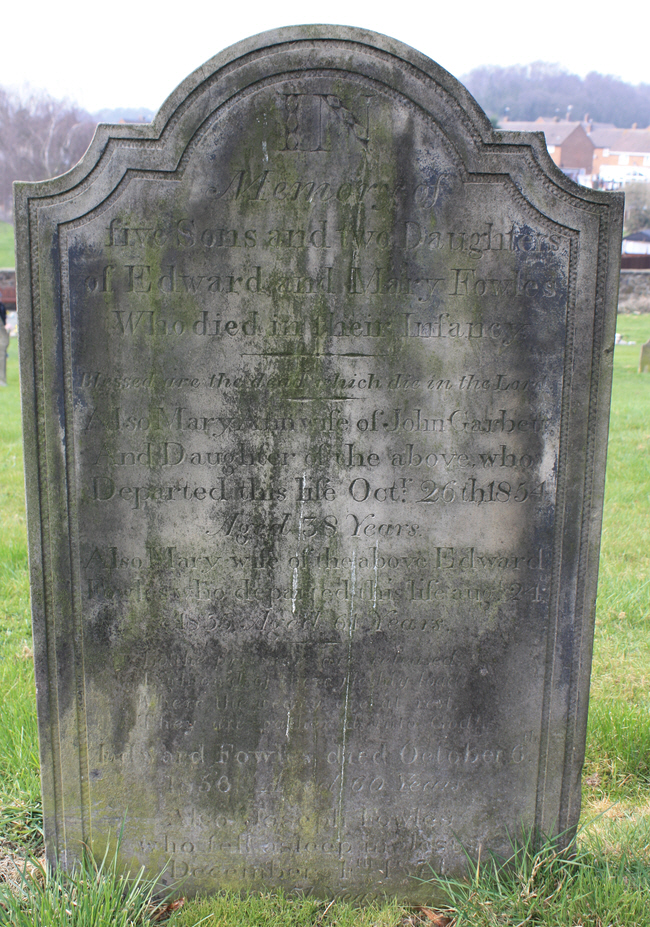 Edward and Mary Fowles had five sons and two daughters who died in their infancy.
---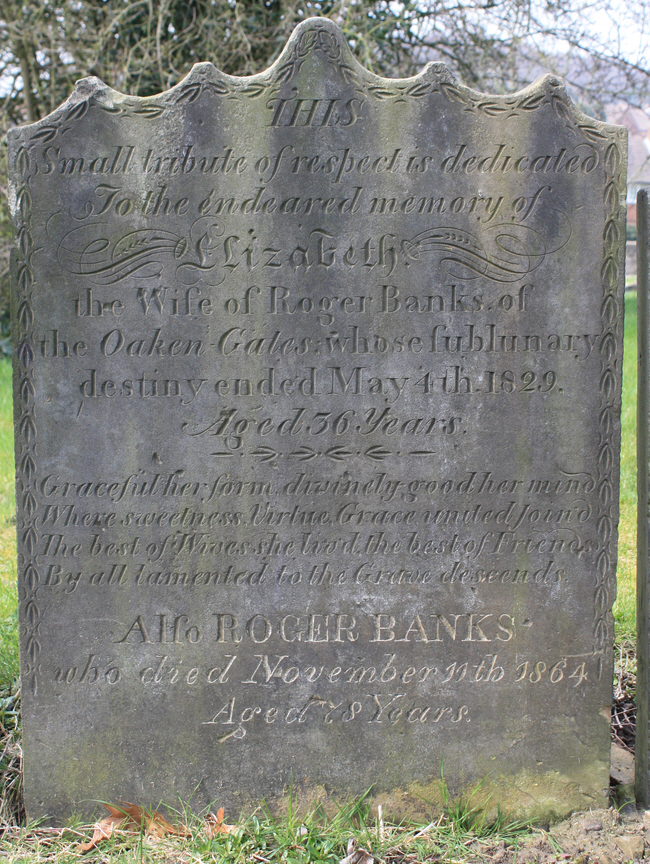 This is the first time we have seen the word "sublunary" (belonging to this world as contrasted with a better or more spiritual one) used on a gravestone.
---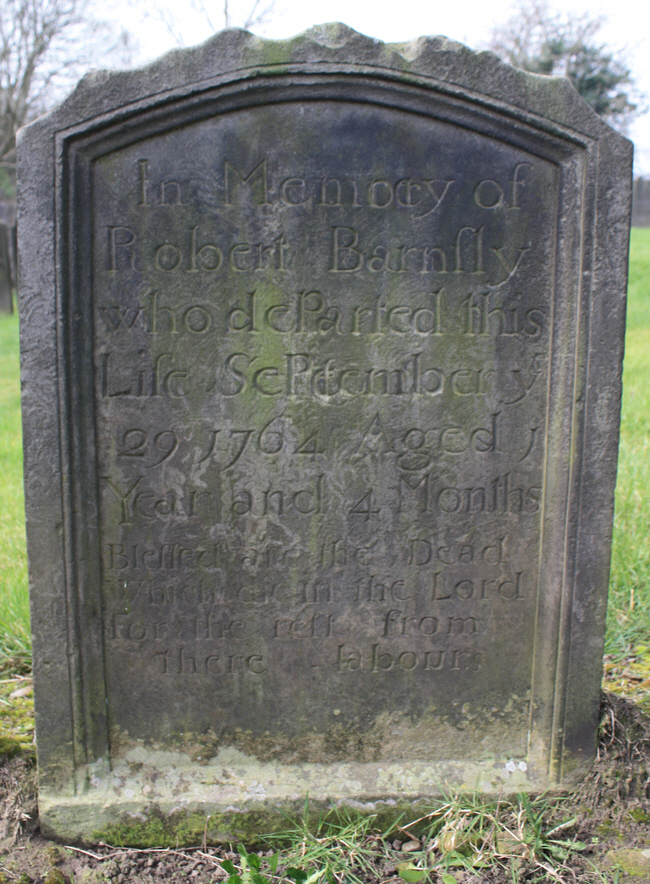 This is a charming old fashioned stone with a number of mistakes in the inscription. The mason had trouble with the word September and also engraved "there" for "their".
---
Martin Nicholson - Shropshire, United Kingdom.
This page was last updated on March 22nd 2011.