Martin Nicholson's Cemetery Project
Dervaig Cemetery, Isle of Mull, Scotland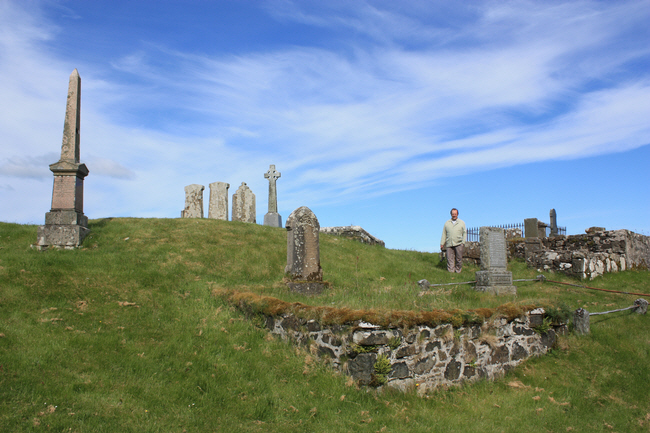 Another cemetery in a simply wonderful location
---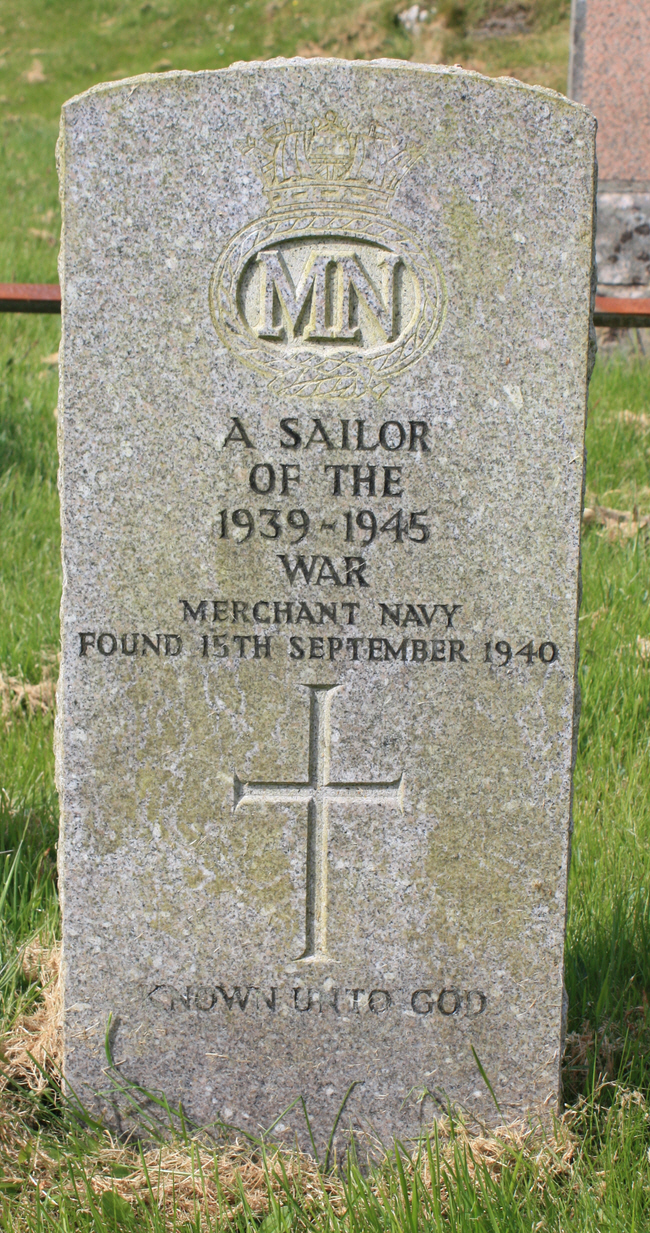 It was so sad to think that these brave sailors were buried without anybody knowing their names. It says "Known Unto God" on the gravestone - I certainly hope so.
From left to right - unknown 21st August 1940, unknown 15th September 1940, W D Davies S.S. Bibury 2nd September 1940, unknown 12th October 1940, unknown ? October 1940.
---
Martin Nicholson - Daventry, United Kingdom.
This page was last updated on June 25th 2009.