Martin Nicholson's Cemetery Project
Desborough Cemetery, Warwickshire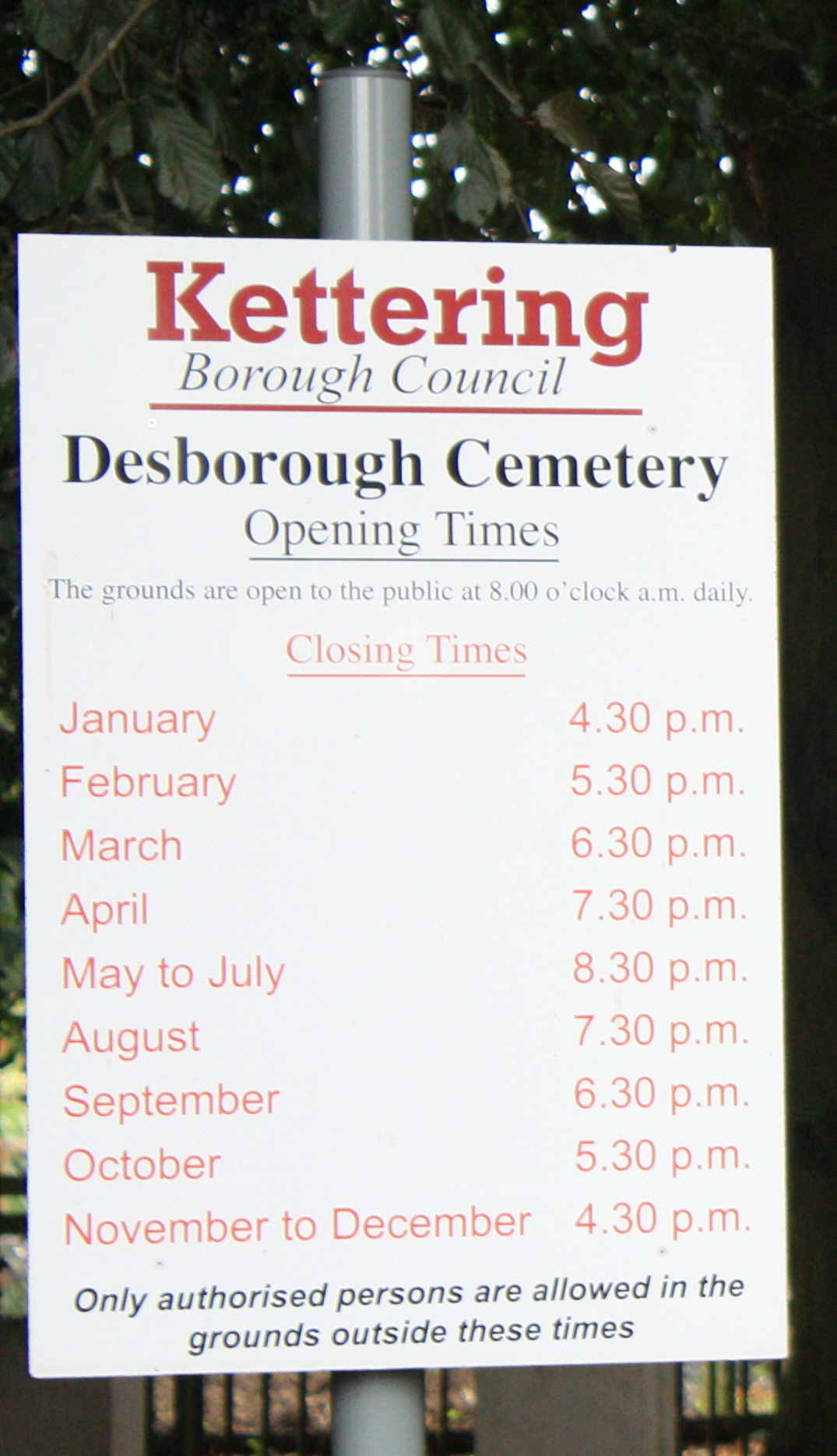 A modern, neat sign at the front of a cemetery that was neither modern nor neat but very interesting nevertheless.
---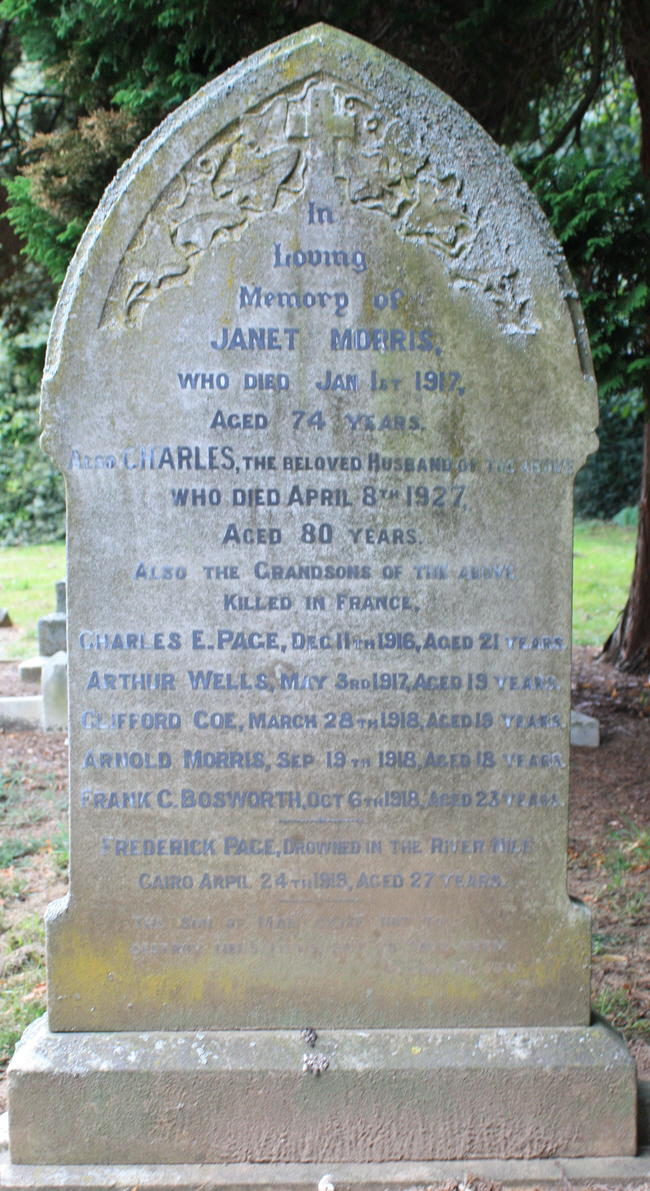 This a curious memorial. Five grandsons died in the Great War which is itself unusual but all five had different surnames. I can only assume that Janet and Charles Morris had at least four daughters and a son who each lost one son. Another relative drowned in the River Nile.
---
Martin Nicholson - Daventry, United Kingdom.
This page was last updated on September 8th 2009.