Martin Nicholson's Cemetery Project
St David, Much Dewchurch, Herefordshire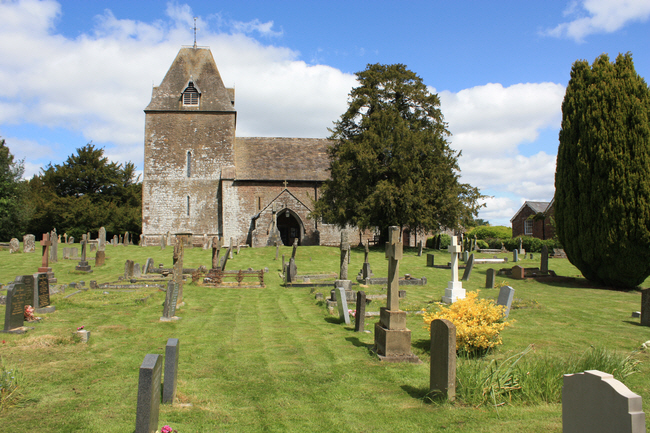 The grade I listed Norman church of St Davids of the 12th century, a typical Norman confection with square tower, typified by the shape of its arches. Its Victorian extension to the north transept was built in the high neo-gothic revival period. Inside is a memorial bas-relief to the Biddulph family, lords of the manor.
---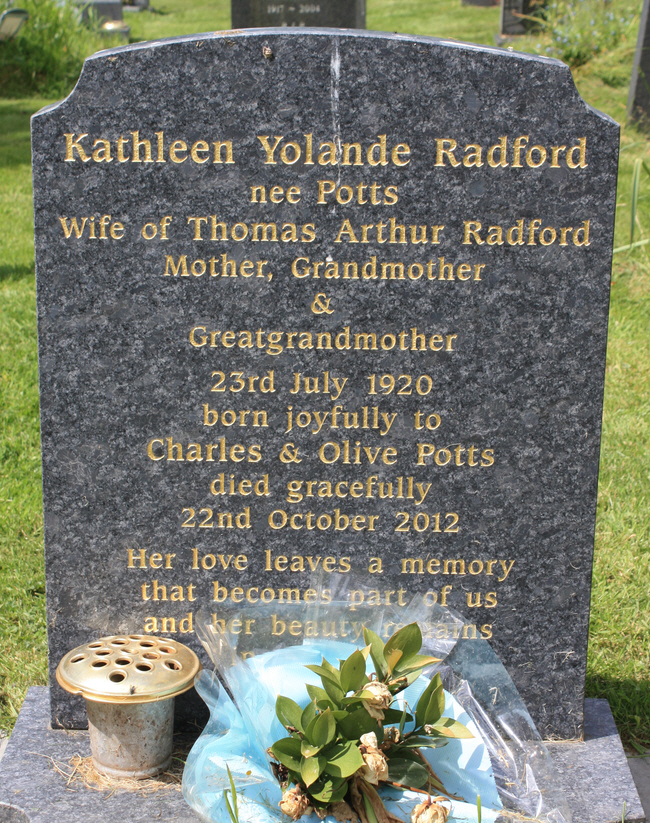 "Born joyfully" and "died gracefully".
---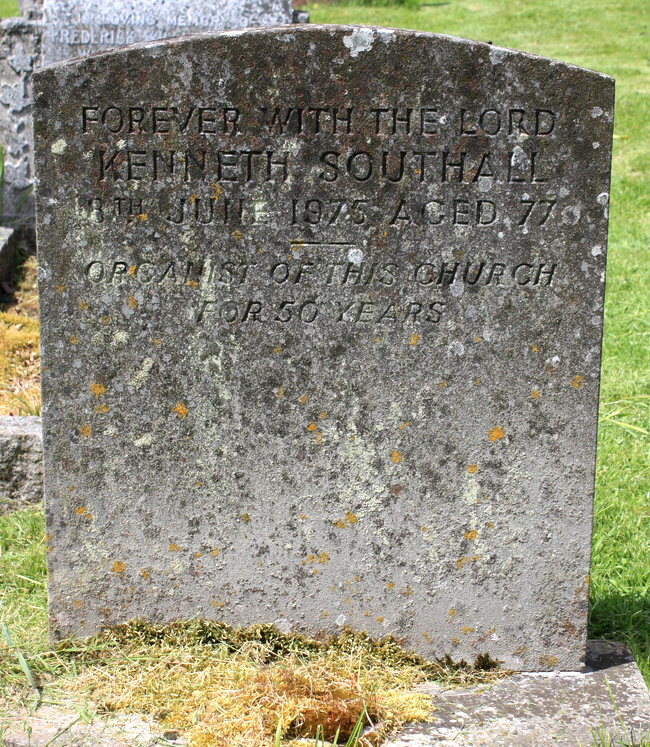 Kenneth Southall was a church organist for 50 years.
---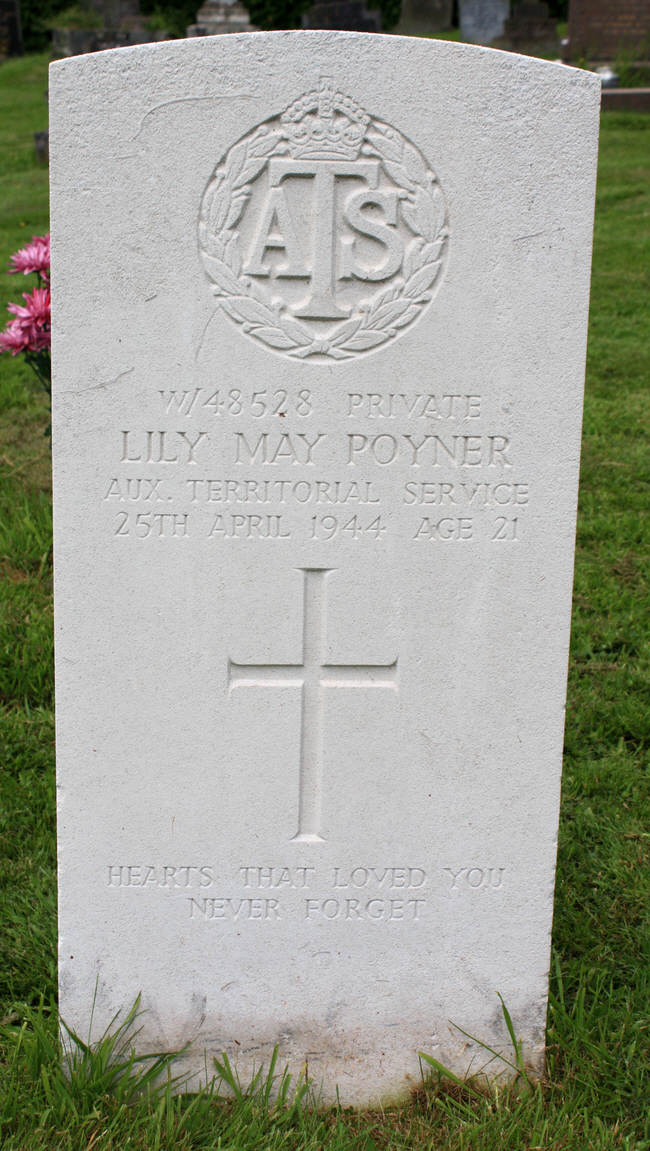 War graves for female members of the Armed Forces are surprisingly uncommon.
---
Brothers (twins?) who died 84 years apart.
---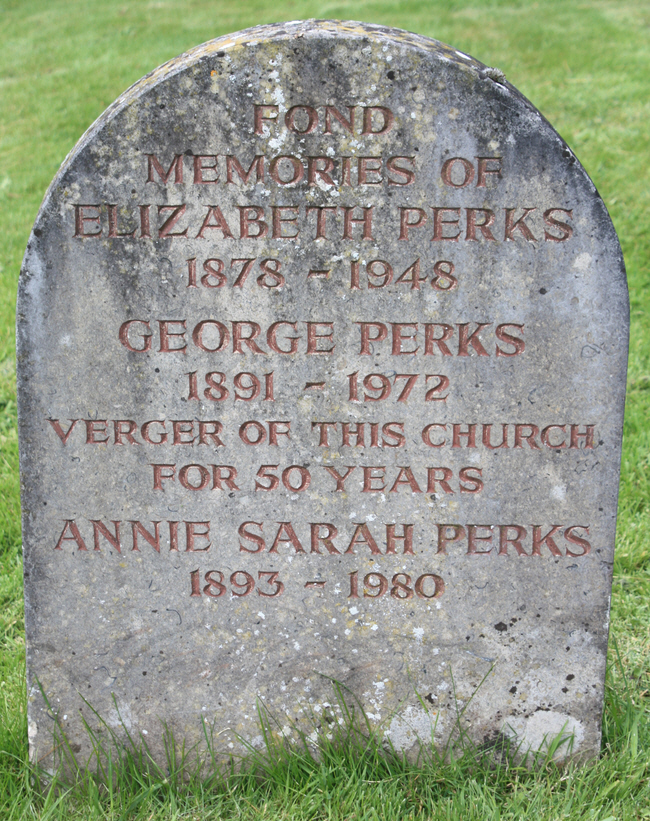 "Verger of this church for 50 years".
---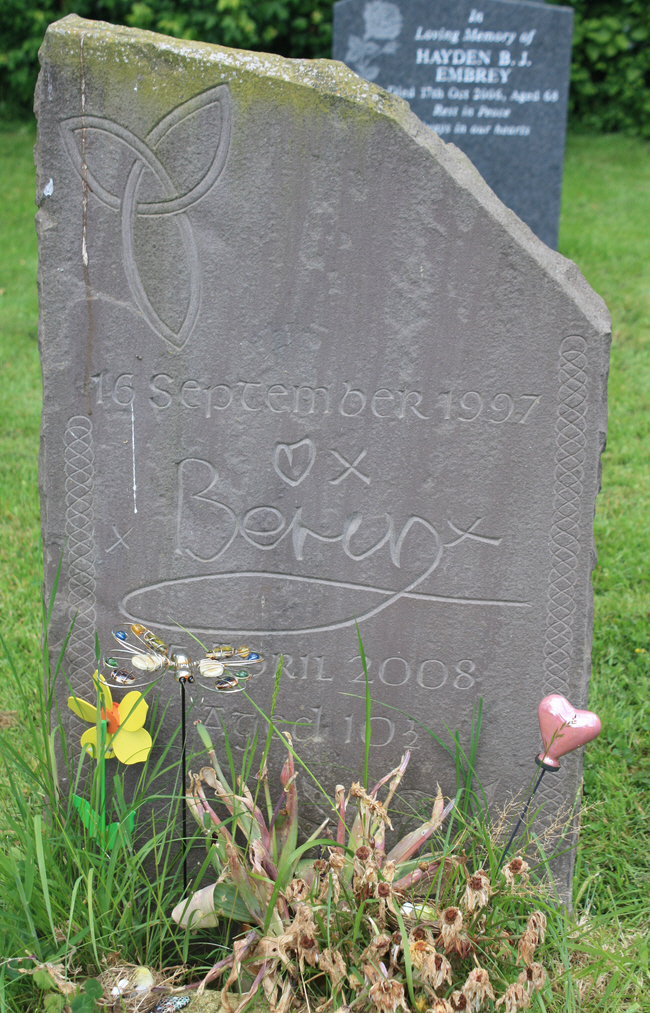 It is unfortunate that this unusual design for a 10 year old child is so hard to read.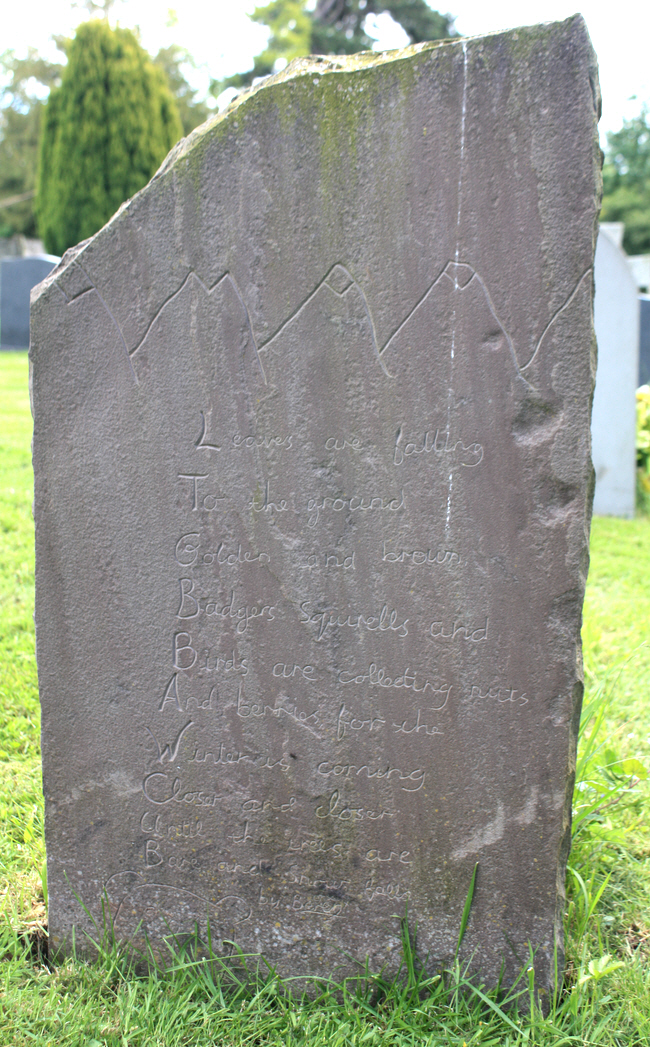 ---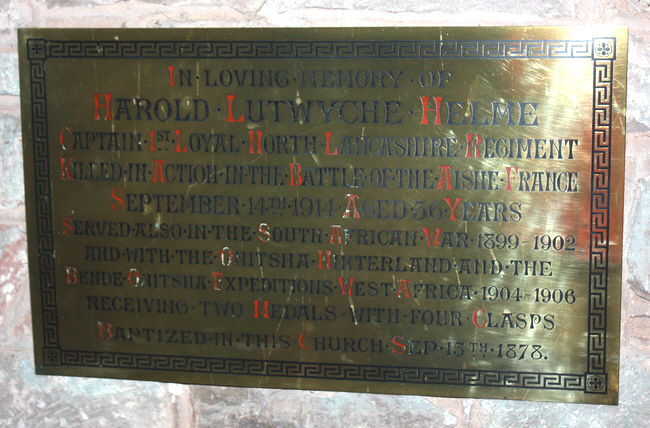 This "old soldier" had a wide-ranging career in East and West Africa before being killed in France.
---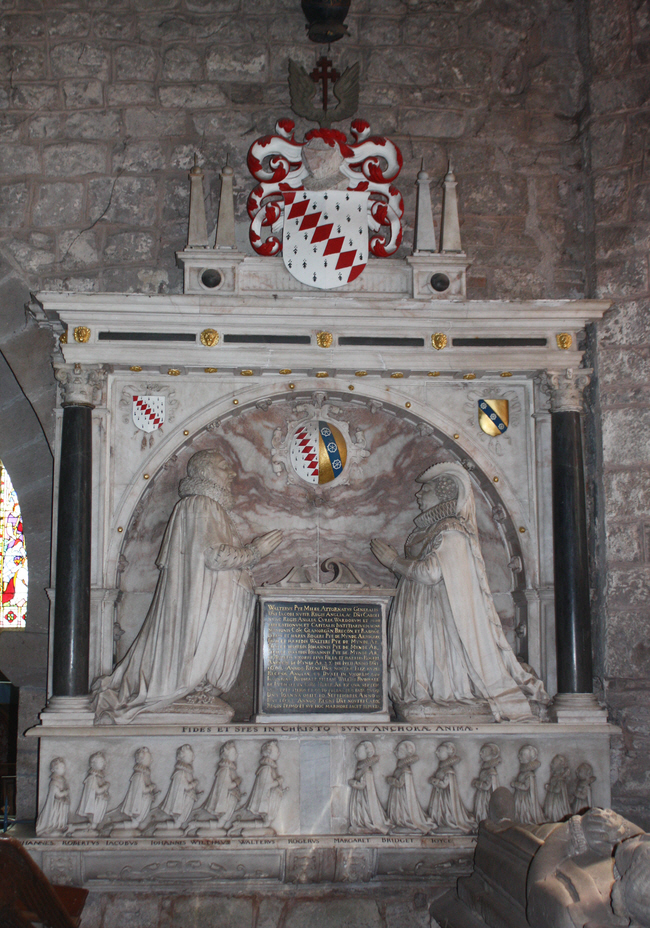 A wall monument for Walter Pye, Attorney General 1602, died 1625 and his wife, Joan. Black and white marble and alabaster. The couple kneel towards each other under an arched recess across a prie-dieu decorated with a swan-necked pediment. They are flanked by Ionic columns supporting an entabla- ture and achievement. Beneath are six male and seven female weepers - perhaps their children.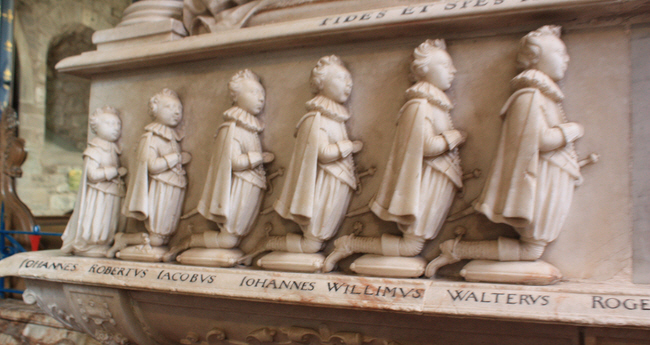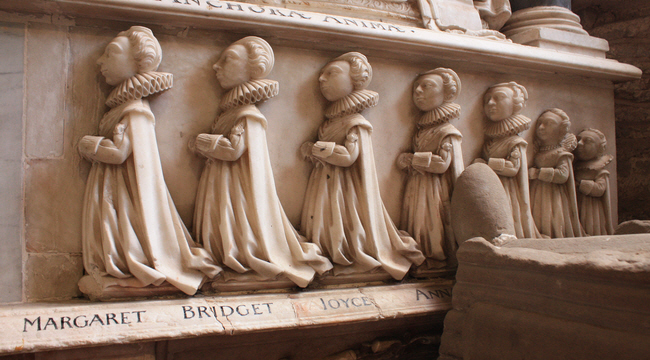 ---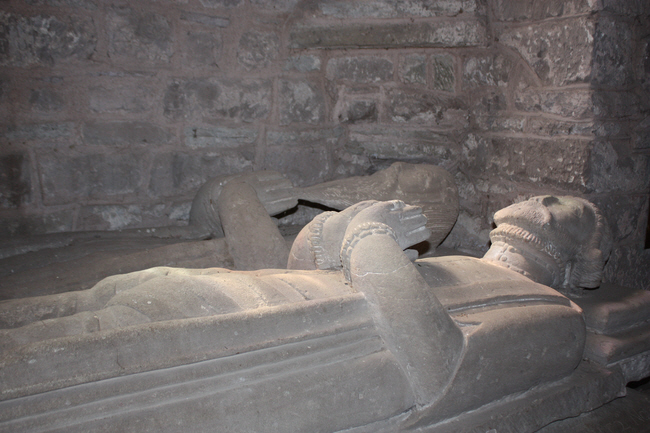 In south-east corner of the church is a late 16th century altar tomb for John Pye, died 1547, and Walter Pye, both of Mynde. It is unusual to find two recumbent male figures, one with pointed beard, the other with a ruff, on a memorial.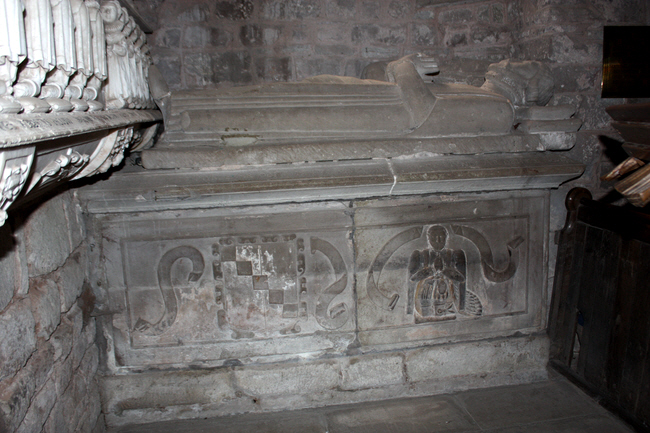 ---
Claire Christine Nicholson and Martin Piers Nicholson - Ticklerton (Shropshire) and Daventry (Northhamptonshire), United Kingdom.
This page was last updated on May 30th 2015.