Martin Nicholson's Cemetery Project
St Andrew, Dinedor, Herefordshire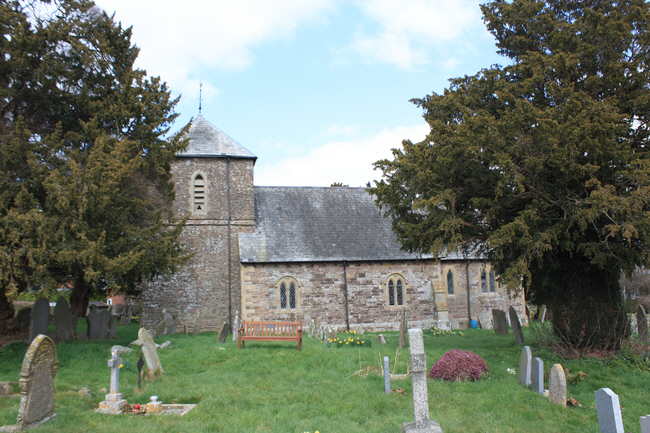 St. Andrew stands in the middle of the parish. It was entirely re-built in 1868, except the West Tower, which is perhaps of the 13th century. The walls are of rubble with rubble quoins, all of local sandstone. Some old material has been re-used in the re-built parts of the church.
---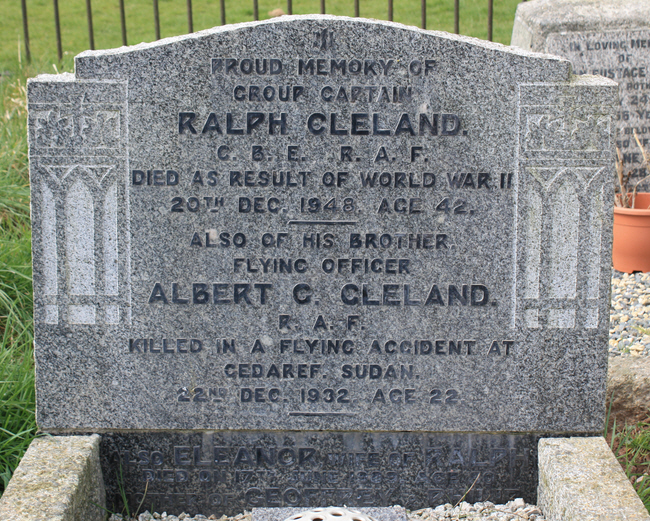 Ralph Cleland "died as a result of World War II" in 1948 and his brother Albert Cleland "died in a flying accident at Cedaref. Sudan." in 1932. Both had served in the Royal Air Force.
---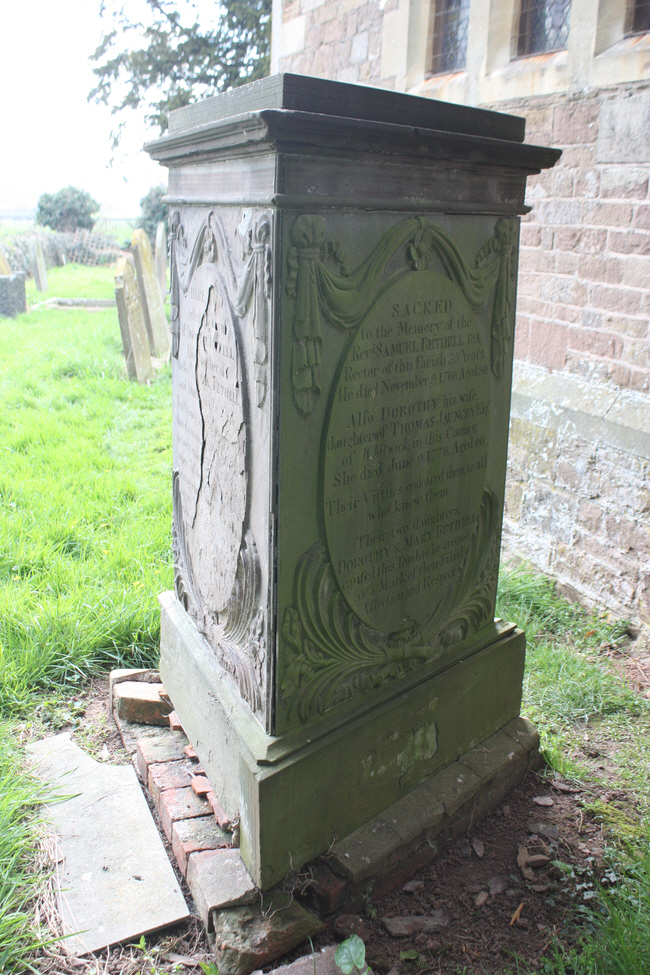 One of only three triangular monuments we have seen.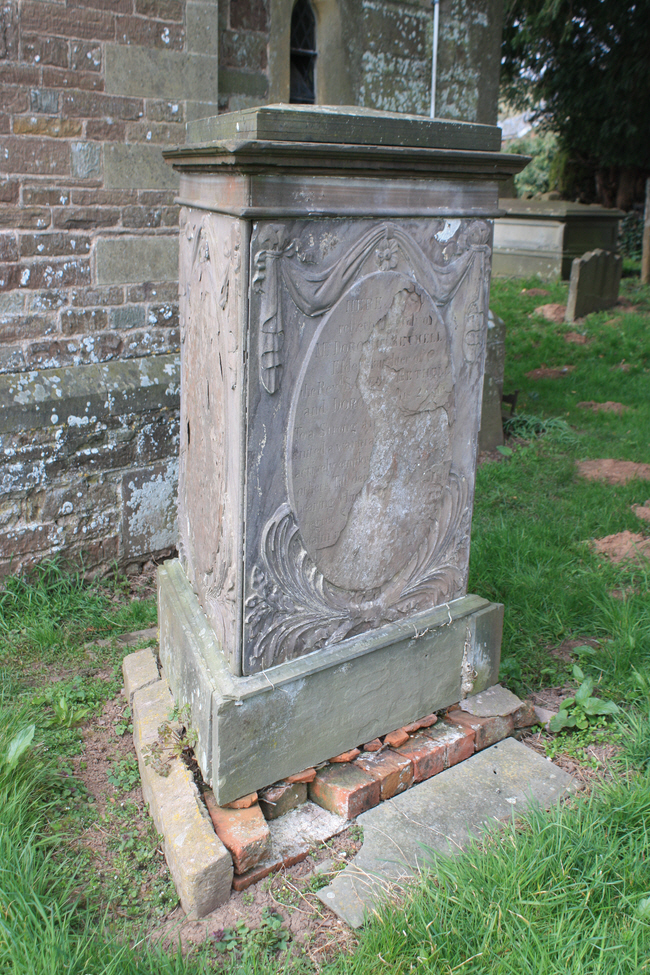 The ornate surround to this monument has survived quite well but the inscription has been almost totally destroyed by delamination.
---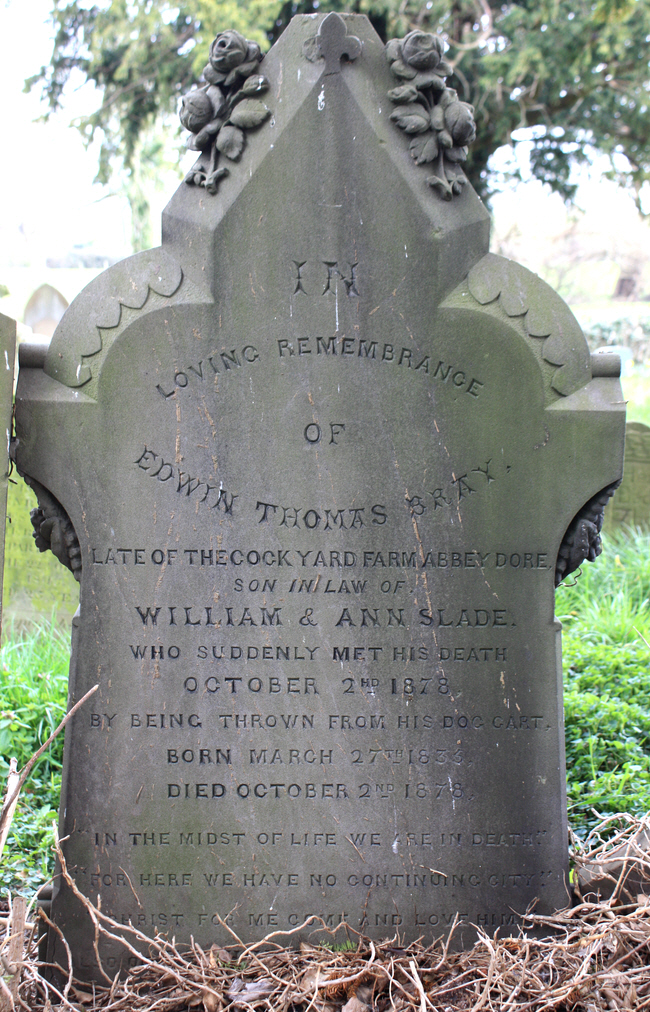 Edwin Bray "suddenly met his death" "by being thrown from his dog cart".
---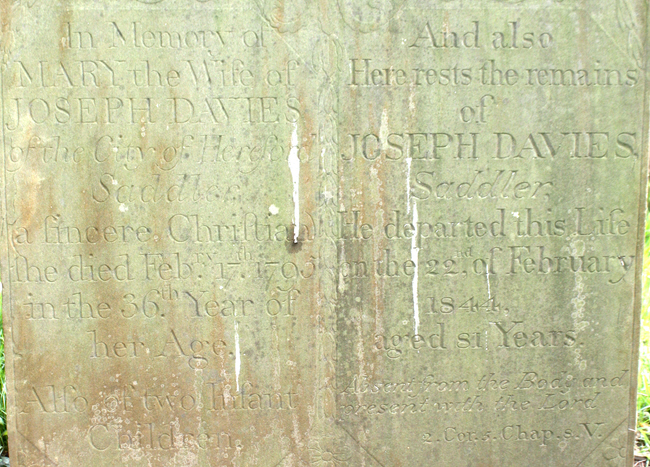 Joseph Davies was a Saddler.
---
Claire Christine Nicholson and Martin Piers Nicholson - Ticklerton (Shropshire) and Daventry (Northhamptonshire), United Kingdom.
This page was last updated on March 24th 2015.