Martin Nicholson's Cemetery Project
St Mary the Virgin, Hope under Dinmore, Herefordshire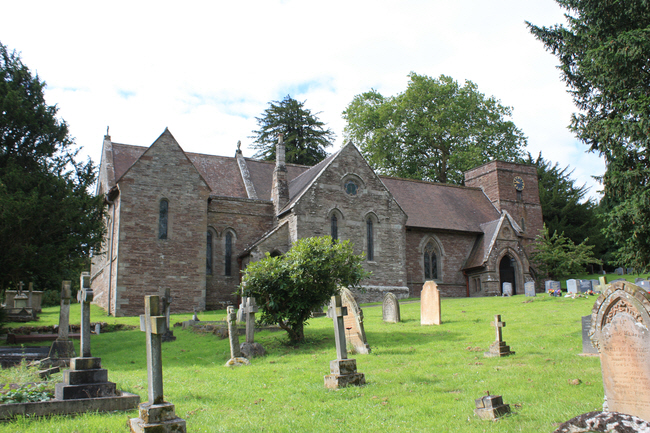 Essentially the church is Victorian although the font is thirteenth century.
---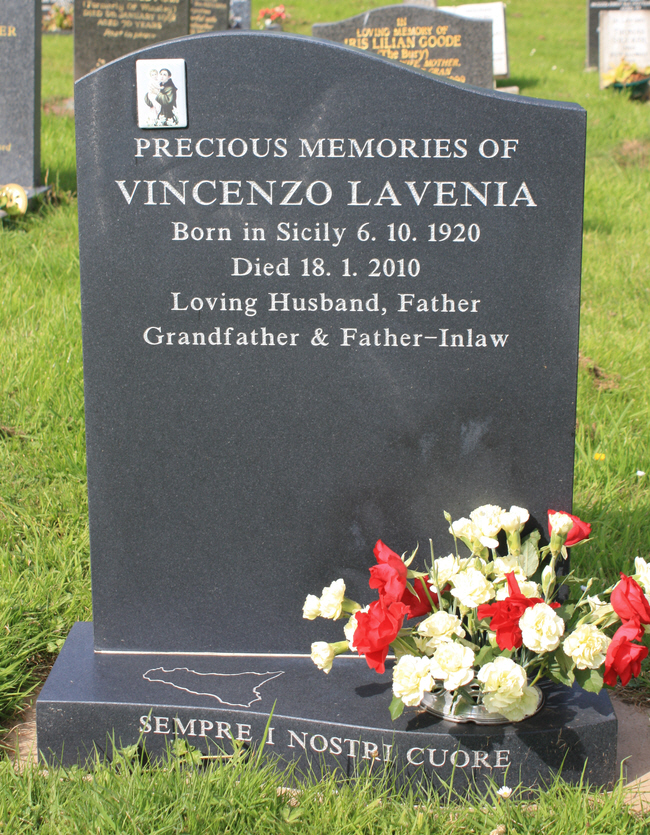 The inscription should read Father-in-Law.
---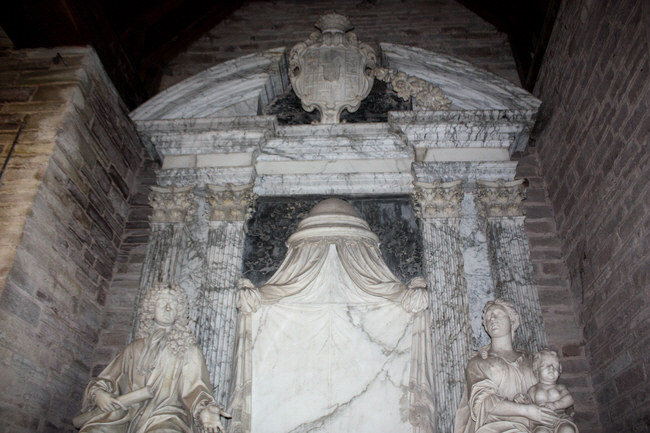 A monument of about 1760 to Earl Conyngsby and his wife and their infant son who choked to death on a cherry in 1708. The memorial is incomplete. There is no inscription, the decoration at the top of the memorial has only been completed on one side, and the earl's hand is resting on a spur of unprocessed stone.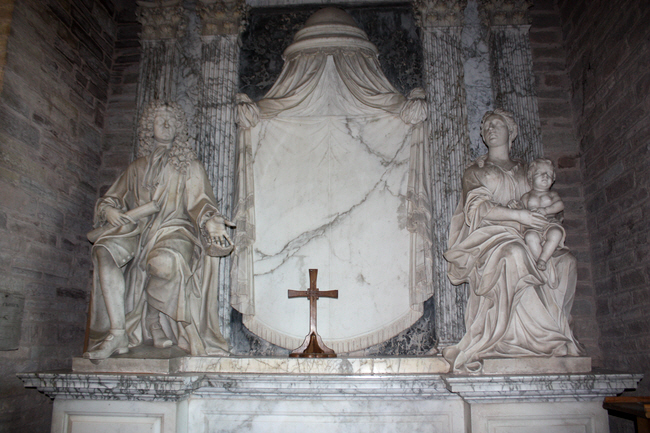 ---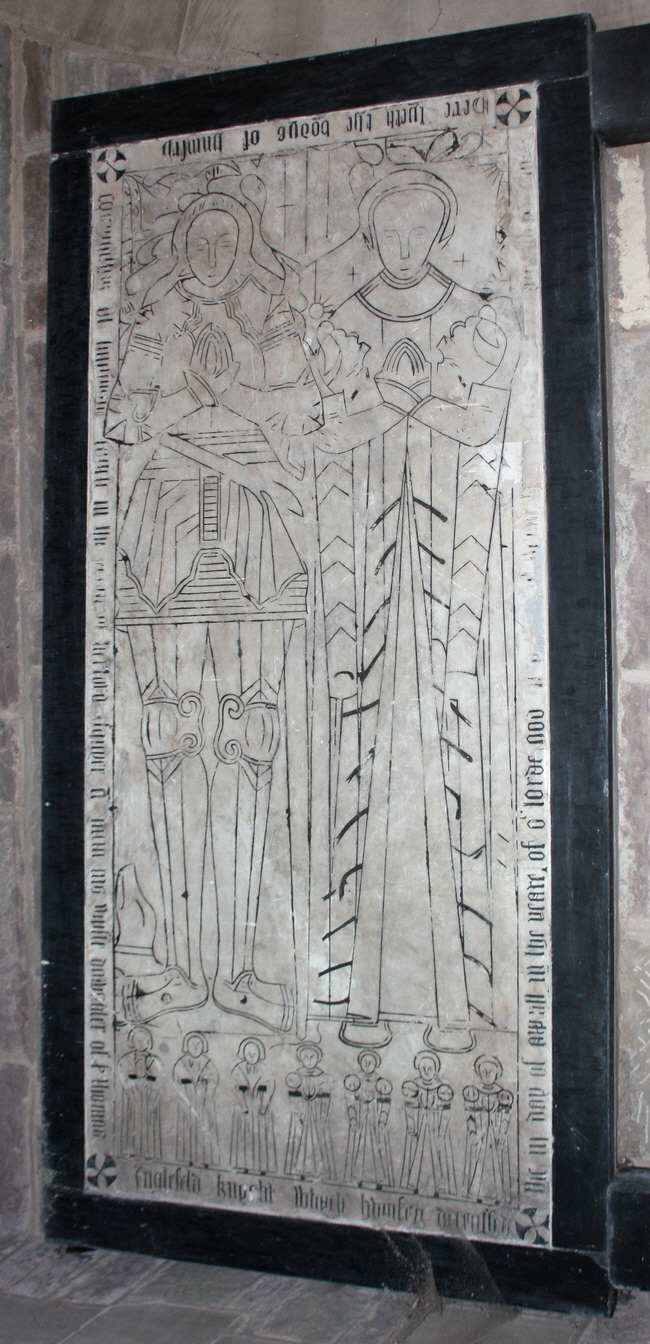 An incised slab to Humfrey Conyngsby who died in 1559 and his wife. It appears that they had seven children.
---
Martin Nicholson - Shropshire, United Kingdom.
This page was last updated on March 17th 2015.