Martin Nicholson's Cemetery Project
St Mary, Donnington, Herefordshire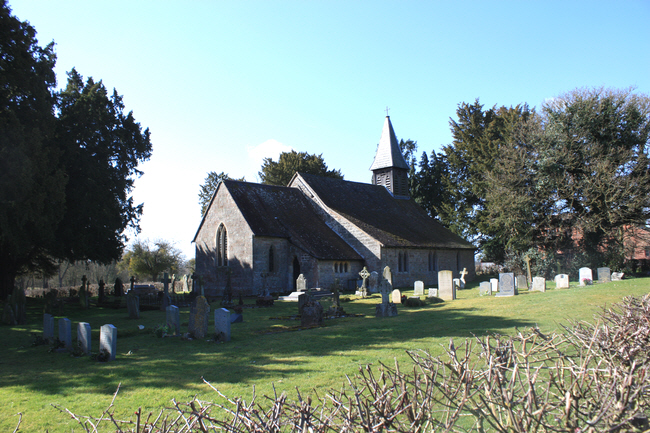 This Parish church has its origins in the early 14th century. It was altered and restored in the 1860s and 1870s.
---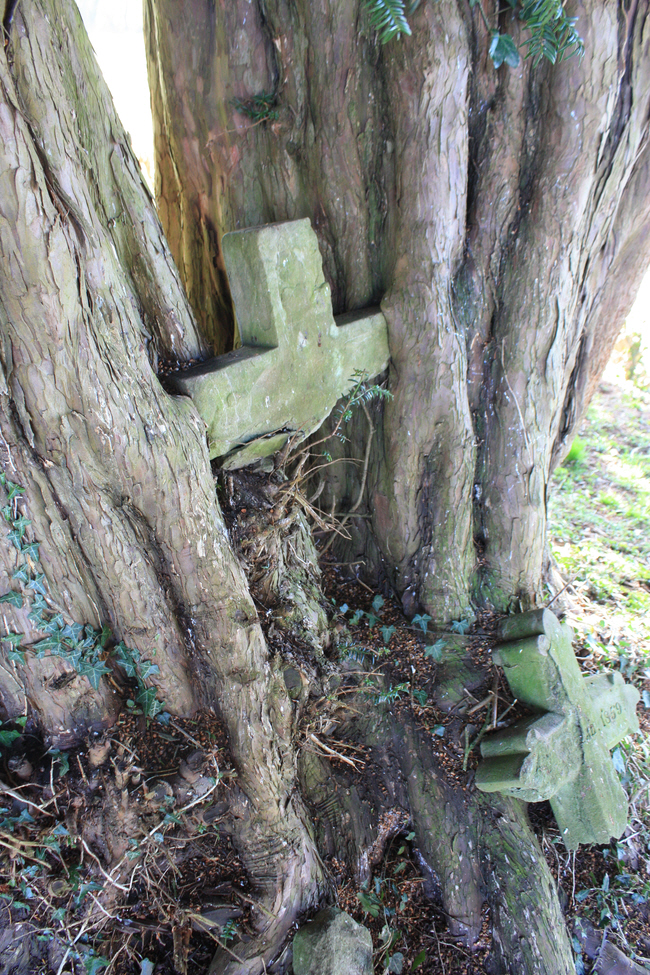 The top of the cross appears to have been carried upwards as the tree grew.
---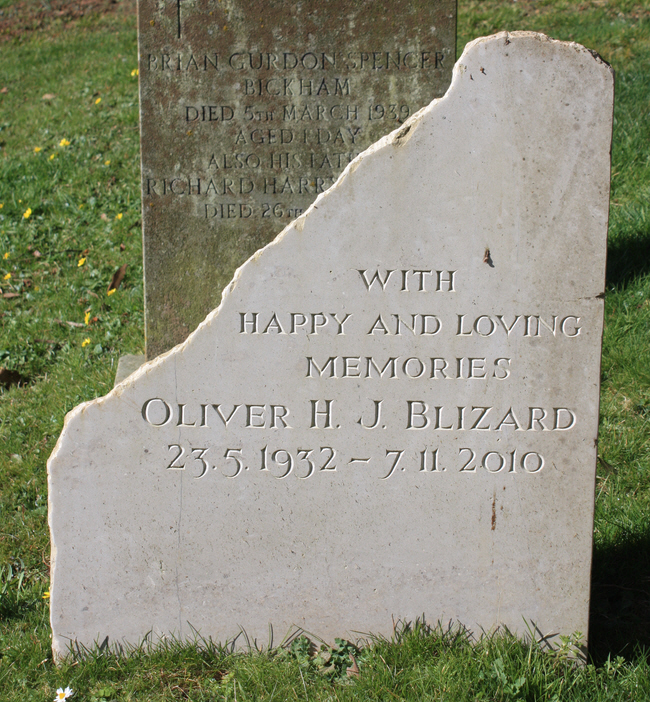 An unusual design with the irregular top and the unprocessed reverse.
---
Claire Christine Nicholson and Martin Piers Nicholson - Ticklerton (Shropshire) and Daventry (Northamptonshire), United Kingdom.
This page was last updated on March 10th 2015